In 2020, the RAV4 was the most popular SUV sold by Toyota, although it is not perfect. Learn which model years of the RAV4 are not recommended.
It's safe to say that the RAV4 is an industry first. It was the first of its kind, a tiny crossover SUV, a highly competitive market segment (CUV). Mini SUVs that may also serve as crossovers combine the greatest features of both types of vehicles. Like other sport utility vehicles (SUVs), they provide extra room for cargo, better all-around view, and optional all-wheel drive. in addition to the maneuverability and efficiency of a tiny vehicle. We'll go into why the original generation appeared to be more of a rough off-roader than a grocery-getter, but that's for a later time.
Once meaning "Recreational Activity Vehicle with 4 Wheel Drive," the acronym has been repurposed to mean "Robust Accurate Vehicle with 4 Wheel Drive" instead. When marketing the RAV4, Toyota referred to it as a "cute ute," meaning that it was a cute utility vehicle.
Even though it didn't hit showrooms in North America until the 1996 model year, the RAV4 actually had its beginnings as a groundbreaking concept in 1989. The current model RAV4, the XA50, is the fifth in the RAV4's long history. The RAV4 is a fantastic little sport utility vehicle, but it isn't without flaws. But if you know what to look for, you can avoid buying a fake.
Using Consumer Reports reliability and owner satisfaction, plus Car Complaints list of common complaints directly from owners, we can determine which Toyota RAV4 model years to avoid buying.
Here are the list of Toyota Rav4 Years to Avoid
RAV4 Model Years to Avoid in Their Fifth Generation (2019)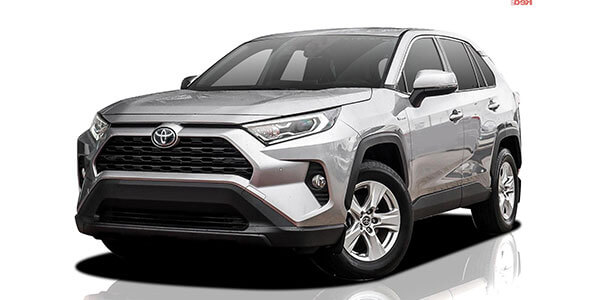 Buyers of the 2019 Toyota RAV4 have reported many transmission issues. Some drivers have complained about transmission slippage and harsh shifts, as well as hesitating and lurching at low speeds.
Problems with the brakes have also been noted with the 2019 models. There have been reports of squealing, clicking, and an overall lack of proper functioning of the braking system after relatively few miles. In fact, several motorists have griped about the car speeding up when the brakes are applied, forcing them to brace for collision.
RAV4 Model Years to Avoid in Their Fourth Generation (2013)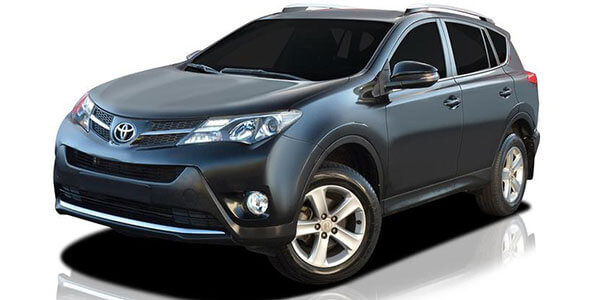 Owners have reported feeling a vibration throughout the vehicle at low speeds. There have been reports of both normal operation and the need to spend up to $4,500 on a replacement torque converter, with some owners claiming they were assured by the dealership that nothing was wrong.
Navigation visibility in direct sunlight is another issue that owners have raised concerns about. Contrast and brightness adjustments have not helped. A software update at the dealership did not solve the issue.
All Fourth-Generation Model Flaws
All fourth-generation cars have had issues with their infotainment systems. It's not a big deal, but the radio keeps restarting itself, and we can't figure out why.
RAV4 Model Years to Avoid in Their Third Generation (2009-2012)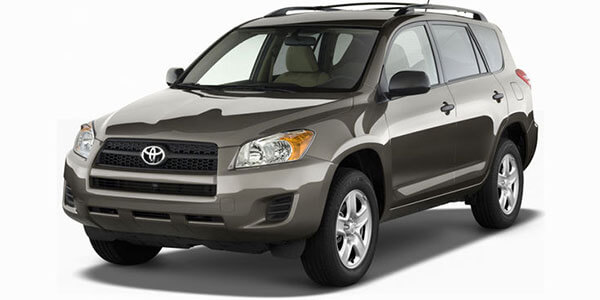 Between the years of 2009 and 2012, one of the most common RAV4 concerns was unexpected speeding up. Many drivers complained that even when they pressed the brake pedal, the tiny crossover continued to accelerate, potentially causing a collision.
(2006-2008) Challenges with the Toyota RAV4
There were at least 600 annual complaints about this Toyota RAV4. The majority of those complaints, or 85%, were about electrical issues. The RAV4 seems to consume a lot of oil, which is both expensive and stinky.
The steering shaft is another common problem, accounting for half of all complaints. It seems to be one of those problems that keeps coming back whether you have it corrected or not, so you might get lucky and find a used RAV4 that doesn't have it.
RAV4 Model Years to Avoid, Second Generation (2001-2003)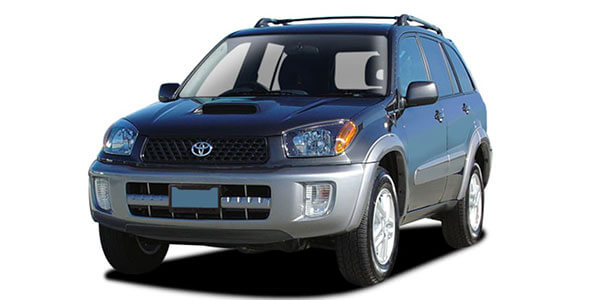 Transmission issues were common in RAV4s manufactured between 2001 and 2003. More than half (60%) of the over 500 overall complaints were about the transmission, which is a significant increase from the previous generation's total of just 20. Incorrect acceleration and powertrain faults were also reported, and they likely stemmed from transmission malfunctions.
The Toyota RAV4 also falls short in the safety department. The RAV4 did poorly in the side impact test conducted by the Insurance Institute for Highway Safety (IIHS). The RAV4's score, however, could rise if it came standard with side airbags for passenger protection. Find out if this feature is standard on the car if it's important to you as a buyer. The RAV4's overall safety rating was improved in 2004 when standard vehicle stability control was introduced.
There are several options for transportation available today that provide you with the ability to soar above difficulties without giving up the practicality of a little car. We've compiled a list of the best new high-riding sedans because of this.
Avoid the RAV4 in its first generation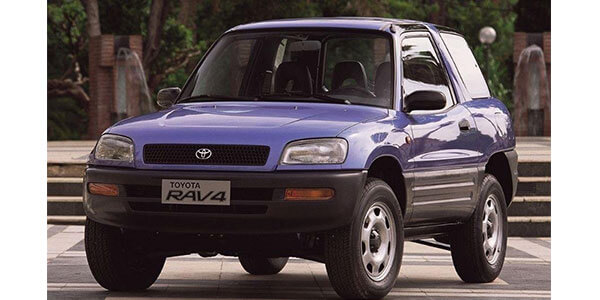 If you're fine with a sturdy, tiny crossover, most of these RAV4s shouldn't give you any trouble. As with many vehicles produced between 1996 and 2000, the main problem is that the safety and technology features are no longer up to date. But if you're looking for a little, easy-to-drive car that gets fantastic gas mileage around town, one of these is perfect for you.
The Most Common Toyota RAV4 Problems
Experiencing difficulties with the transmission
Transmission failure is the most common issue with the Toyota RAV4.
Many owners have complained about problems with the eight-speed automatic transmission, citing jerking and hesitation during acceleration.
There have also been reports of gear slippage, in which the gears randomly slip out of place without any warning and cause accidents.
Some RAV4 vehicles have also been noted to have complaints of loud acceleration and a grinding noise.
Too much reliance on oil
Oil consumption is a common complaint about the Toyota RAV4.
The Toyota RAV4 isn't the best choice if you're concerned about gas mileage, since it needs to be refueled every 800 to 1000 miles with a whopping 2 to 3 gallons of oil.
Steering issues with a Rav4 Hybrid
There have also been complaints about the Toyota RAV4's steering.
As the vehicle approaches a corner at low speeds, many drivers have reported hearing a clicking sound from the steering column.
Complete loss of steering control has occurred in a few cases, leading to inevitable collisions.
That said, it does happen occasionally.
Issues with engine cooling
Engine cooling issues are another frequent issue with Toyota RAV4s.
The most common cause of this is a faulty water pump that fails to circulate sufficient amounts of coolant and overheats the engine.
Dangers to Watch Out for When Purchasing a Pre-Owned Toyota RAV4 of Any Generation
Is the Toyota RAV4 More Faulty Than Competing SUVs?
Some years of the Toyota RAV4 have more problems than others, just like any other car.
But, surprisingly, this is one of the most trustworthy vehicles available.
In comparison to other SUVs, they have fewer and less severe problems and are cheaper to maintain overall.
Problems that may arise in your Toyota RAV4 will be of varying severity and type based on the model year you own.
Learn about the specific issues that have plagued certain model years of the Toyota RAV4 and avoid buying from that era.
Worst MPG RAV4 Model Years
Because technology is constantly improving, newer models of the Toyota RAV4 have greater gas mileage.
Avoid vehicles manufactured before 2018 if fuel economy is a top priority.
However, if you choose a model from before 2013, you should expect a substantial drop in gas mileage, as this issue is magnified in older vehicles.
Defective Toyota RAV4s
Consumer Reports actually ranks the 2019 and 2020 RAV4s as the least trustworthy in the whole model run.
Consumer Reports' reliability ratings for these model years were much worse than for the prior generation after a makeover in 2019.
Years of the Toyota RAV4 Most Troubled by Safety Recalls
The RAV4 recalls that affected the most vehicles were for the 2010 and 2011 models.
The problems that necessitated these recalls, such the vehicles' accelerators and suspensions breaking down, were fairly serious.
There were more recalls for the Toyota RAV4 in 2019 and 2020 than in previous years.
Those fuel pump leaks and those steering issues prompted the recalls.
You might want to see this:
Frequently Asked Questions:
How far can a RAV4 travel?
As long as you take care of the automobile, a Toyota Rav4 should easily last 200,000 to 250,000 miles. Given that Toyota automobiles are among the most durable and dependable on the road, this is relatively typical for the majority of them. Over 400,000 miles have been put on some first-generation Toyota Rav4s that are still on the road today.
How to Estimate the Value of a Toyota RAV4?
Bring a knowledgeable friend if you're not sure how to determine whether the Toyota RAV4 you want to buy has been well maintained. Anyone can tell whether a car has been through the ringer or not by looking at it. However, a semi-educated vehicle person should be able to prevent you from making a costly error for some of the signals that not everyone will be aware of and that a buyer might try to hide.
What Year Toyota RAV4 Has Transmission Problems?
For vehicles with the 2.0 liter 1AZ-FE engine and transaxle Automatic transmission that were constructed between 2000 and 2006, this TOYOTA RAV4 Transmission problem is a highly prevalent malfunction. All Toyota RAV4s from the second generation (XA20) will have this problem with abrupt gear changes and gears "snatching" into place.
How much does it cost to replace a transmission in a Toyota RAV4?
The cost to replace the transmission in a Toyota Rav4 can range from $1,300 to $5,000. In addition to these additional problems, transmission problems can also result in delayed shifting and engine stalling: under the hood, a burning odor. Shifting with loud or grinding noises.
All About Cars News Gadgets

>>

Car Buying

>>

Toyota Rav4 Years to Avoid and Why