List of best Crossovers with third row seating in USA
1. 2019 Ford Explorer
It remains a strong contender in the midsize SUV segment. Its chief qualities are the spacious cabin with easily-foldable second- and third-row seats (seven seats as standard), the ample cargo volume, and the breadth of the lineup.
The Explorer offers a choice between economical front-wheel-drive and winter-capable all-wheel-drive. Buyers can choose between the powerful 280-horsepower turbocharged 2.3-liter EcoBoost four-cylinder and the 3.5-liter EcoBoost with 365 horsepower. A naturally aspirated V6 with 290 horsepower is also available.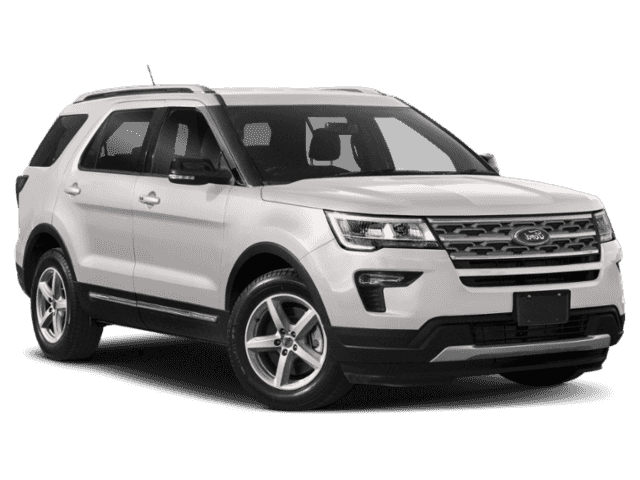 For
Handy dashboard device tray
Increased passenger space and cargo room
Rear-wheel-drive platform improves handling and towing
Against
Sluggish acceleration from a stop (V-6)
Whistling sound at highway speeds
The price can get frighteningly expensive in a hurry
Price:
$32,765 – $58,250
2. 2019 VW ATLAS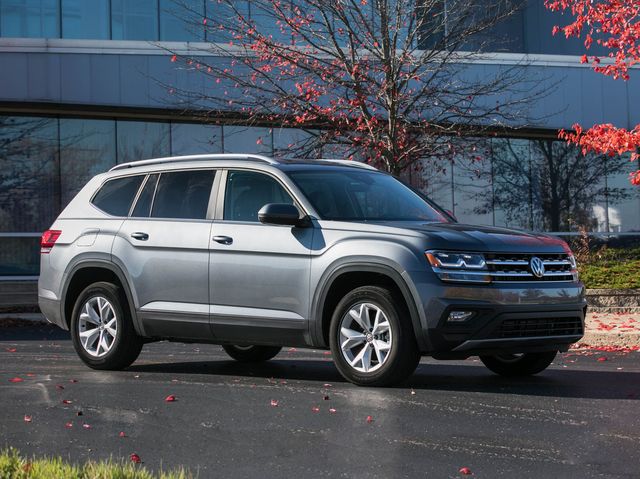 This brand new SUV is designed to win back VW fans in the US and it's doing just that: It recently won Cars.Com's "Best of 2018" award. The VW team took a studied approach to the Atlas, adding features they knew customers would love, like Apple Car Play, and leaving some out, like a rear entertainment system, all keeping the price under $50,000 even when fully loaded.
The VW Atlas is one of the roomiest midsize SUVs on sale today: there's enough space for two adults on the third-row, even with a full luggage compartment.
For
It's among the most spacious three-row crossovers on the market
It's easily the sportiest-looking trim in the lineup
It actually drives like a much smaller vehicle. Quick and precise steering makes the Atlas very easy to wheel around
Against
Not very quick to accelerate, even with the optional V6
Fuel economy lags that of some competitors
V6 engine's enhanced power will come handy. however, you will have to give up some fuel economy
Price:
$30,895 – $48,395
3. 2019 Honda Pilot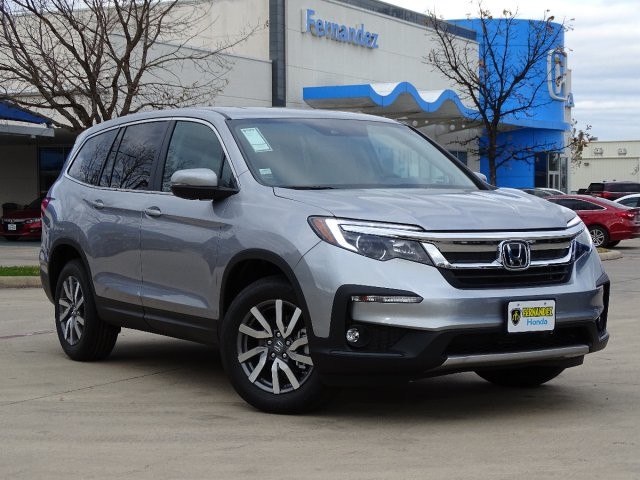 The 2019 Honda Pilot is an eight-seat crossover SUV that goes its own way. Riding on a platform shared with the Honda Ridgeline pickup truck (another outlier), the Pilot comes with front-wheel drive or available four-wheel drive.
Honda's suite of advanced driver assistance features, Honda Sensing, is standard on all Pilot trim levels and includes collision-mitigating braking, road-departure mitigation, adaptive cruise control, and lane-keeping assist.
In addition Honda has a good space capacity including a third row where an adult can fit easily and comfortability.
For
Ride is smooth and compliant in most conditions
Better fuel economy than rivals
Honda Passport comes with a long list of standard safety equipment
Against
Rock-Crawling Restricted
Collision warning and adaptive cruise control are overly sensitive
Third row less spacious and uneasy for longer drive for kids
Price:
$31,550 – $49,620
4. 2019 Volvo XC90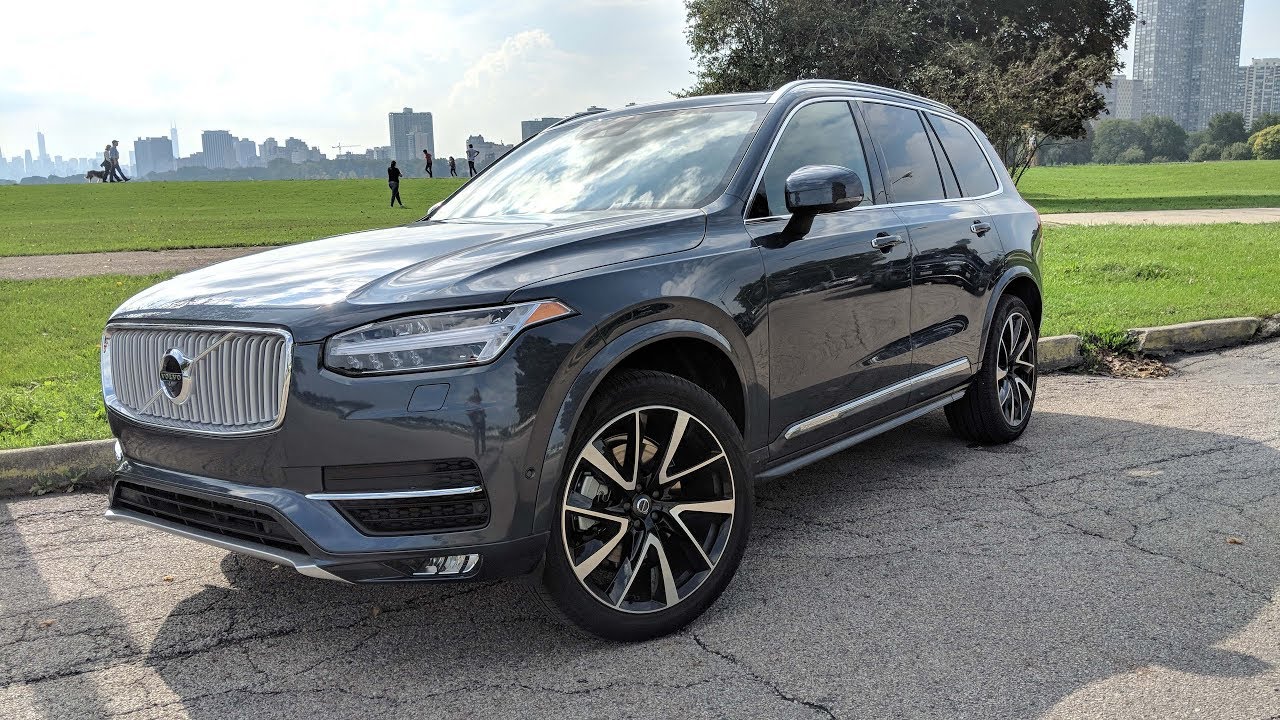 Volvo is well known for the best safety in the business, and the XC90 has every possible feature available. For example, Volvo offers oncoming lane mitigation, which automatically steers the XC90 back into your lane if you cross into the way of an oncoming vehicle. You also get blind spot monitoring, rear collision mitigation, hill start assist, hill descent control, and a whiplash prevention system that protects you if your XC90 is hit from behind.
In addition to an ultra-quiet cabin and seats that are among the most comfortable in the entire auto industry, the XC90 offers advanced features like Pilot Assist, which is a semi-autonomous driver assistance system that actually steers the XC90 on the highway.
For
Greater sense of stability & security for any driver facing any type of road or weather condition.
The vehicle embodies contemporary luxury
Cabin makes good use of storage spaces, and the versatile utility in its design
Good space for kids in third row
Against
Comes up short in performance and real-world fuel economy
Some touchscreen controls can be hard to use
Price:
$47,200 – $104,900
5. 2019 Hyundai Santa Fe XL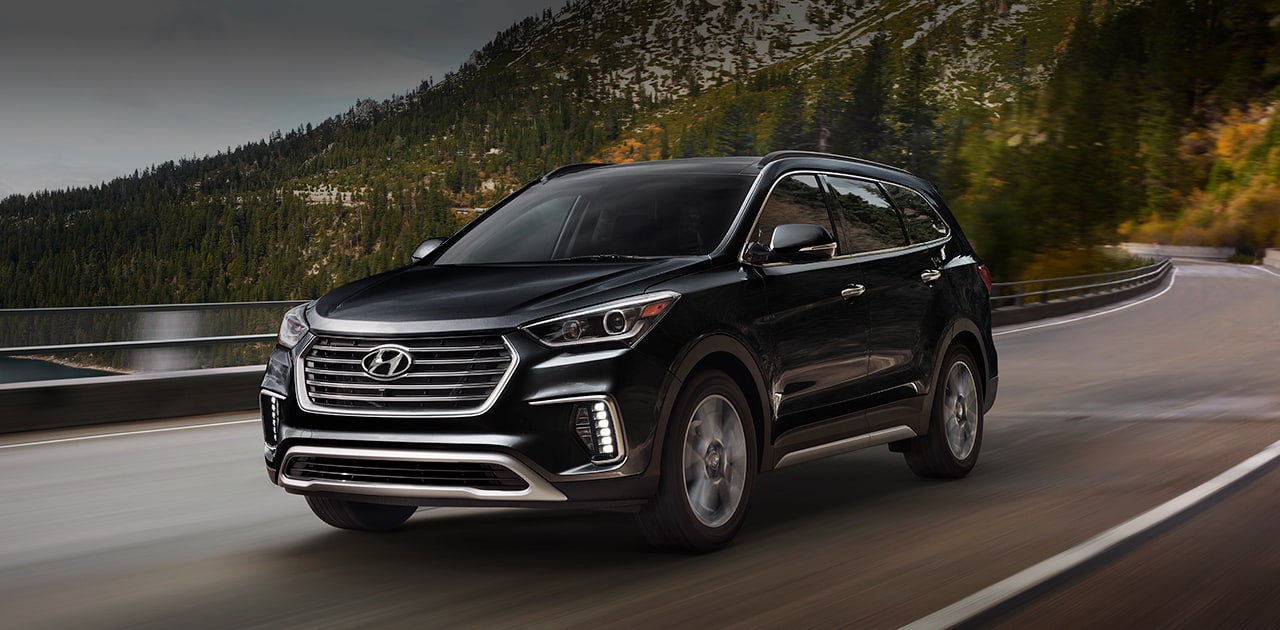 The new 2019 Hyundai Santa Fe XL is the model that offers 3rd row seating for up to seven passengers. The smaller 2019 Hyundai Santa Fe is a similar five-passenger model.
The new Santa Fe XL has received a five-star safety rating from NHTSA, and comes with available family-oriented features like a multi-view camera, 5-year/60,000-mile warranty, automatic emergency braking with pedestrian detection, blind spot monitoring, and lane departure warning.
For those with mid-size families, this mid-size crossover is available with second row captain's chairs in a six-passenger configuration.
For
Optimum performance on regular unleaded gas
Smooth and responsive driving
Great job of sprucing up the crossover's exterior
Against
Base engine don't perform as good as with higher engine
Not suitable for serious off-roading
Less economical than most of other competitors
Price:
$30,950 – $41,400
6. 2019 Mitsubishi Outlander PHEV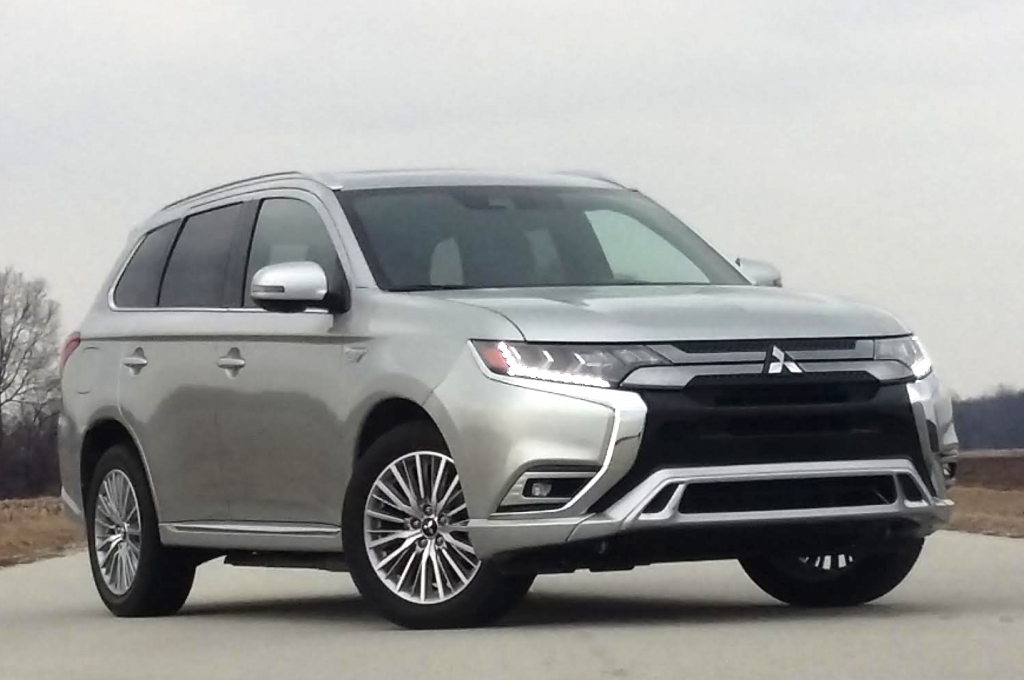 The Mitsubishi Outlander also offers a compact third-row of seating. Our own Nicole Wakelin tested the Outlander recently and titled her review, "An Affordable SUV For Seven.
Third rows aren't typically used all the time. They're used in a pinch when there are a couple extra kids in tow. The third row in the Outlander is best for exactly that situation. It isn't particularly comfortable.
For
Delivers plug-in SUV utility without luxury SUV price
Offers a generous list of standard features
Can travel up to 22 miles solely on electric battery charge
Against
Poor cabin quality with lots of creaks and rattles
Weak acceleration and vague steering make for a bad driving experience
Price:
$35,795 – $41,495
7. 2019 Mazda CX-9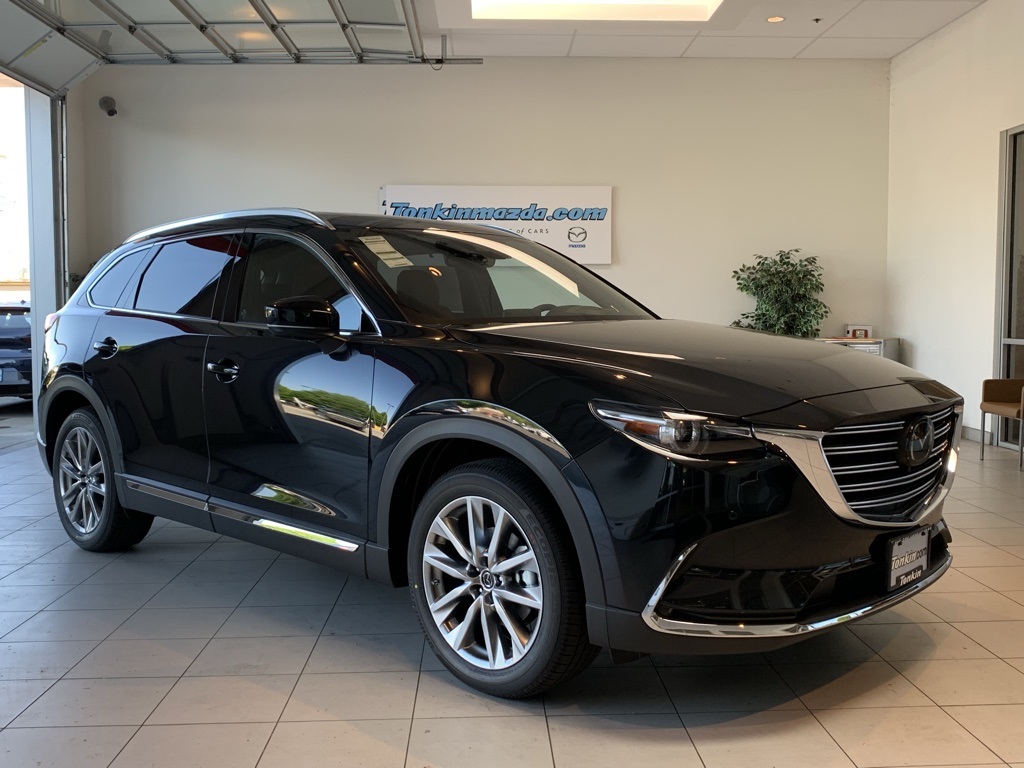 The 2019 Mazda CX-9 mid-size crossover. Luxury touches are everywhere on this three-row, seven-passenger vehicle, including hand-stitched leather trim, real open-grain wood touch surfaces, and one of the best driving experiences of any SUV anywhere.
3rd row seating passengers will appreciate the CX-9's smooth and tight suspension, which helps avoid carsickness.
The CX-9 leads in safety with available adaptive cruise control, blind spot monitoring, lane keeping assistance and departure warning, automatic high beams, and autonomous braking.
For
Premium interior, especially the top-level Signature trim
Sporty handling
Against
Lacks Cargo Capacity of Its Competitors. …
Climate Control Isn't Terribly Effective. …
Visibility is Somewhat Obscured
Price:
$32,280 – $45,365
8. 2019 Kia Sorento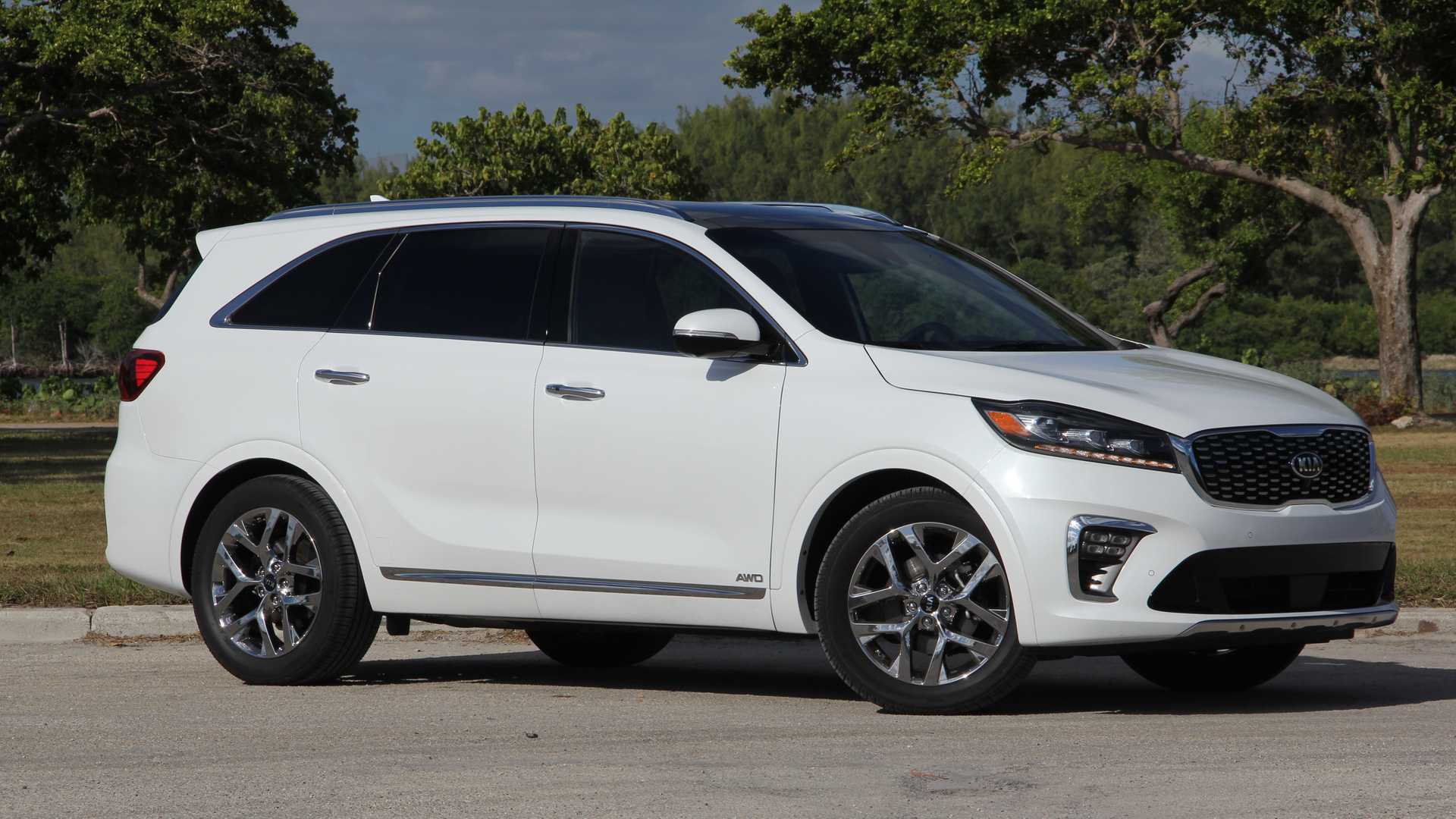 The Sorento is among the smallest models here, but the optional third-row seating (which will become standard for the 2019 model year) turns it into a decent seven-passenger model. The rearmost seats are not that comfortable for adults on longer trips and access to them could be better, but they are great for children.
Roomy and comfortable and offers impressive flexibility as well as an unbeatable 10-year or 100,000-mile powertrain limited warranty. With three engines (including a 290-hp V6), FWD or AWD, and seven trim levels available, there's a Sorento for everyone.
For
It offers great value with a standard seven inch touch screen infotainment system and a backup camera
Constructed from high grade trim materials and offers comfortable seating for seven
Against
Worst cargo space in its class
Less roomy in third row, assign only for kids
Price:
$26,290 – $46,490
9. 2019 Volkswagen Tiguan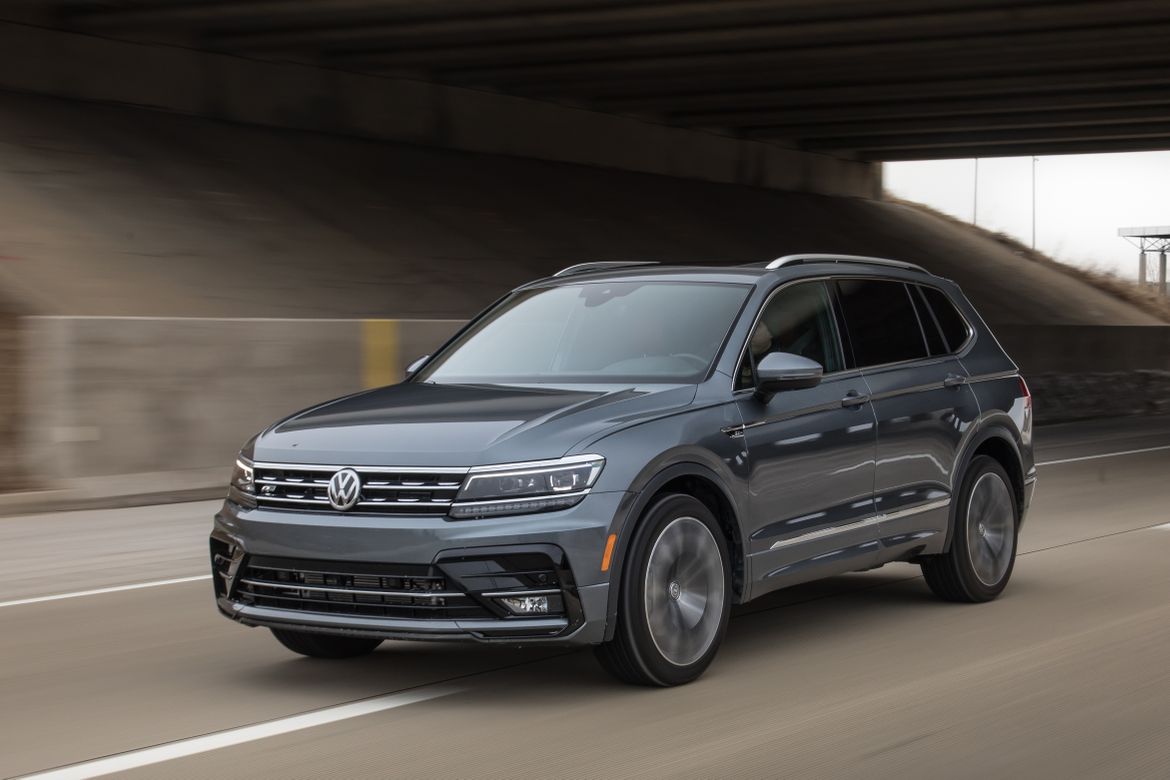 The all-new Volkswagen Tiguan now offers a third row. The most significant change between the old Tiguan design (still sold as the "Tiguan Limited") and the new one is size.
The new Tiguan has the same length and width as that vehicle, VW is up-sizing to meet the preferences of American customers. VW offers the third row standard on its 2WD trims and as a $500 option on most of the trims with VW's 4Motion AWD system.
For
Subpar acceleration and responsiveness
Ranks low in fuel economy for the class
Optional larger wheels make for a bumpy ride
Against
You May Desire More Power. Most commuters will have no complaints about the Tiguan's 184-horsepower output. …
Not a Sporty Crossover. …
Fuel Economy Still Could Be Better. …
Third-Row Confines Passengers. …
Expensive With Options
Price:
$24,295 – $38,895
10. 2019 Subaru Ascent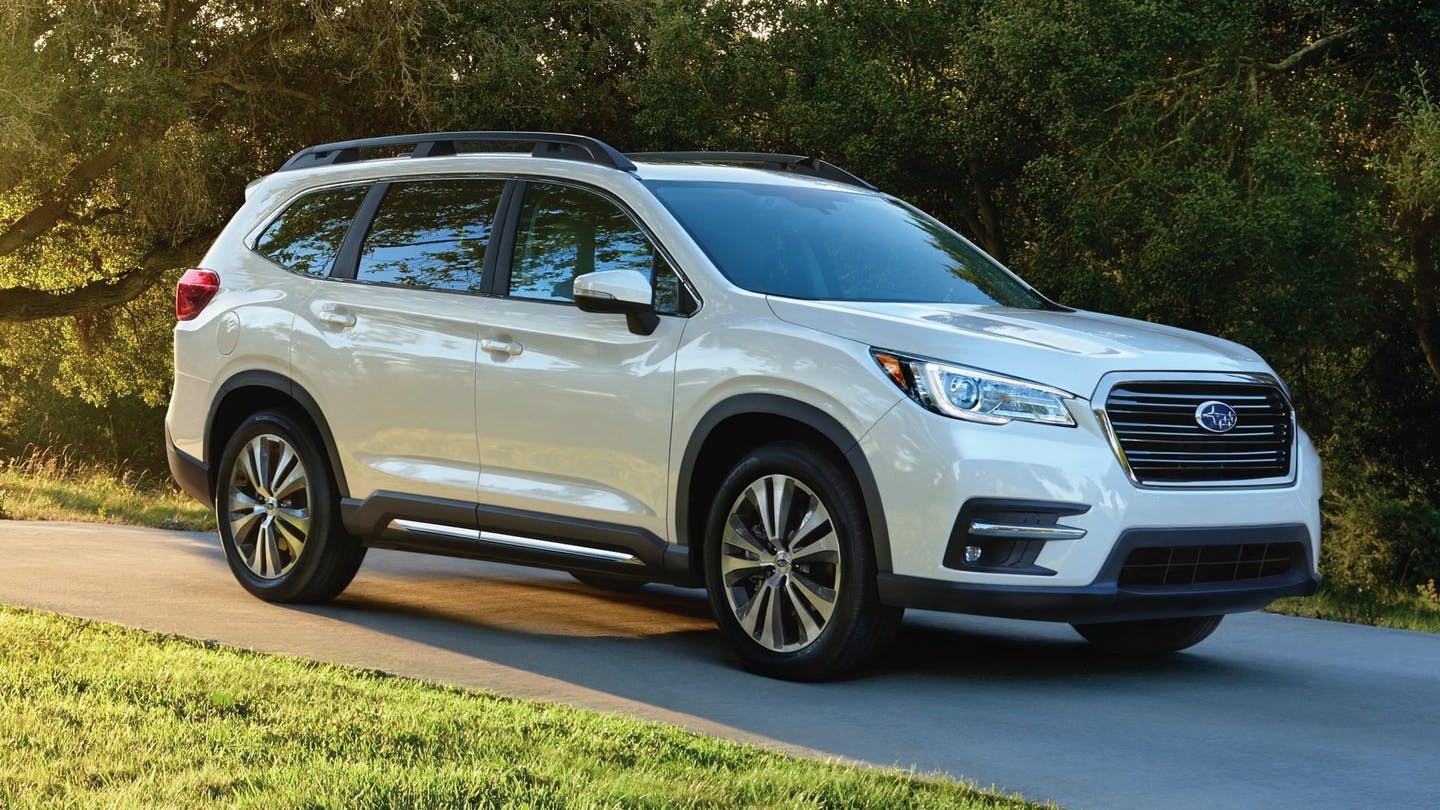 The three-row crossover is the largest vehicle ever produced by Subaru and it is sold only in North America.
AScent is new for Subaru, its styling is instantly recognizable. It borrows much of its outward looks from the Subaru Outback, including its wagon proportions and window kink closer to the rear roof pillar. The nose of the Ascent is decidedly bigger and taller, with a larger and more upright grille opening than the Outback.
With the third row folded, the Ascent will hold 47.6 cubic feet of cargo, up to 82.5 cubes with only the first row in place. Cloth seats are standard the base Ascent, with Premium adding a different cloth trim, and Limited and Touring trims featuring leather hides.
Blind-spot monitors and a forward-facing camera are available on Premium and higher trim levels.
On touring trim levels, Subaru makes standard a rear-facing camera that's projected on to the rearview mirror—similar to Cadillac's system—for unobstructed outward vision and a forward-facing camera.
For
Substantial list of standard and optional driving aids
High-quality interior materials
Generous ground clearance and standard all-wheel drive
Easy-to-use infotainment system
Against
Limited seating configurations
The third row seat is fairly uncomfortable
Rolling over bumps at higher speeds sends vibrations through the cabin
Fairly expensive than other competitors for higher trims
Price:
$31,995 – $45,045
11. 2019 Toyota Highlander
The Toyota Highlander remains a reliable choice for customers looking for a spacious three-row SUV. Available in eight trim levels, three powertrains (including a hybrid), and front- or all-wheel-drive, the 2019 Highlander lineup's breadth can be matched by few competitors.
Offering up to eight seats and versatility thanks to the 40/20/40 split-second-row feature that comes with a removable center seat for unhindered access to the third row. The passengers assigned to the third row would better be children, however, as those seats don't work for adults during longer trips.
For
Impressive fuel economy for a three-row crossover
Just-right size for many families
Against
The third row is slightly cramped
Controls can be difficult to reach
Price:
$37,520 – $49,180
12. 2019 Nissan Pathfinder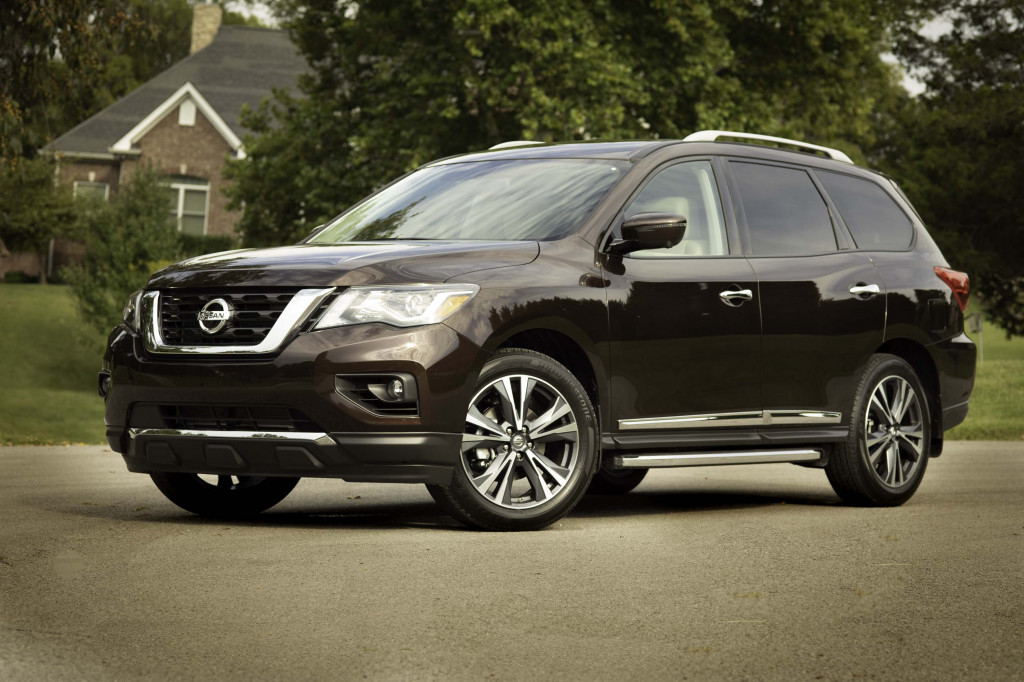 The 2019 Nissan Pathfinder plans to trudge is the carpool line. And that's just fine. This big, three-row crossover SUV has a comfortable interior with a versatile second row and lots standard of active safety tech.
The 2019 Pathfinder sees more democratization of its most advanced safety tech this year. Rear parking sensors are now standard on the base S trim, while the popular SV can now be had with adaptive cruise control, blind-spot monitors, and rear cross-traffic alerts. The SL and Platinum trims carry over.
For
V6 engine delivers strong acceleration with decent fuel economy
Third-row seating is easy to access
Against
Cargo capacity and small-item storage are below average
Offers less roomy third-row space than some rivals
Price:
$31,530 – $44,560
All About Cars News Gadgets

>>

Vehicles

>>

Crossover

>>

Crossovers with Third Row Seating