FAW (first auto generation works) was founded in 1953 and later purchased by Chinese company in 1992, after then Faw ventures with Toyota, Mazda, Volkswagen and GM, employed more than 133000 in their company around the world.
In Pakistan, Faw Company launched light- heavy commercial and small car passenger's vehicles in 2010 with the partnership of Al hajj group popular on the name of heavy Hino vehicles.
Initially Faw vehicles were importing from china until 2012, When they Announced of two vehicles will be assemble locally in Pakistan, which was XPV- Mini Van and Faw carrier as a light commercial vehicle.
Faw popularity especially in above stated vehicles was more than impressive than expected, however the V2 as a small passengers hatch back 1.3 litre car, Sale was little slow but steady growth every year.
In 2017 Chinese company along with al hajj motors decided to include another vehicle to  assemble locally in Pakistan which was Faw v2 .
Reason behind Local Assemble:
Retain customer confidence
Spare parts availability widely in Pakistan
Cost minimization
Building resale value
More Quick Response rate from company about booking and complaint.
To compete against other rivals
The most attractive Faw vehicles are XPV, Carrier and Faw v2, Here we discuss about Faw 2018 V2 Car specification, Price, reviews and finally comparison.
Faw 2018 V2 Car Specification:
Engine:
Engine is the most important integral part of any vehicle, Faw v2 first generation engine CA4GA1 model has VCT-I technology, it also includes, electronic throttle, direct ignition power control with multiple points of fuel injection system was developed by China FAW Group Technology Center.
1.3 Litre 1339cc VCT-I engine can produce 67Kw, 90bhp of power at the rate of 6000 Rpm with 120 NM of torque, similarly the corolla 1.3litre 1296cc VVT-I only produced 64 kw, 86 bhp of engine power.
Faw engine has got Euro 4 emission standards status by, V2 has the only car with this standard ever in Pakistan, and not a single Japanese car has Euro 4 emission standard engine until today.
Interior and Exterior: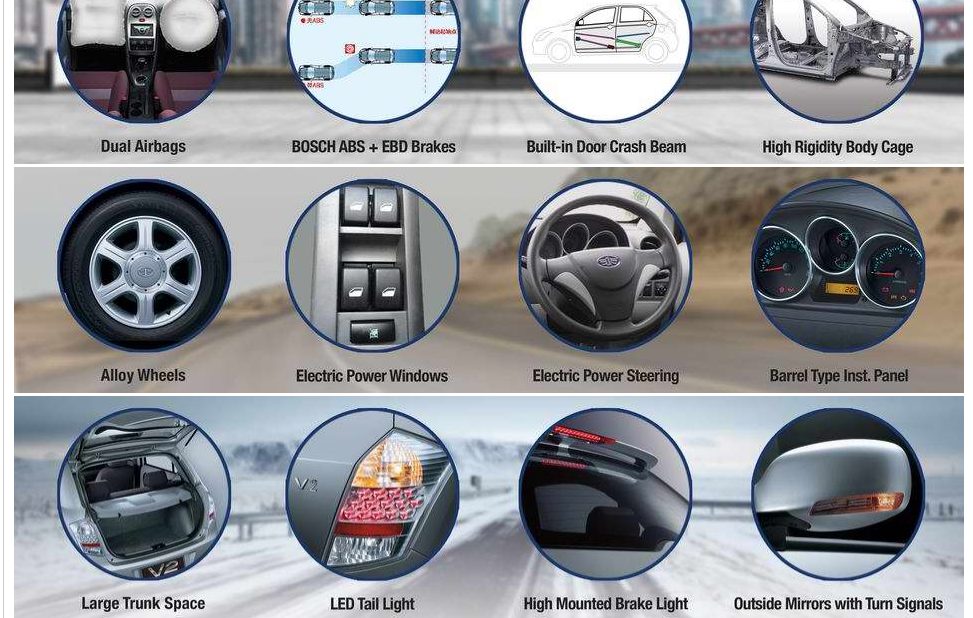 Faw v2 2018 offer four door electric power windows, dual air bags, electric power steering, barrel type instrumental panel, led taillight, high mounted brake lamps, fold able outside mirror with turn signal, front and real fog lamp, ABS+EBS braking system, aluminum allow rims and many more, Fine out complete detail by clicking this link.
Faw 2018 V2 FUEL Consumption:
Highway= 17 to 18 kmpl
City= 13 to 14 kmpl
Average= 16kmpl
Faw 2018 V2 Car Comparison:
Faw V2

Suzuki Wagon R
Suzuki Cultus Vxr

Suzuki Swift Dlx

2 Air bags

None
2 Air bags
None

ABS+EBD

None
ABS

ABS+EBD

All Power Windows

2 Front Side Power windows

All Power Windows

All Power Windows

High Mounted Lamp

None
High Mounted Lamp
High Mounted Lamp
Rear & Front Fog Lamp
Only Front Fog Lamp
Only Front Fog Lamp

Only Front Fog Lamp

Electric Power Steering

None
Electric Power Steering
Electric Power Steering
Electric throttle
None
Electric throttle

Electric throttle

Fold able powered side mirrors with integrated turn signal

None
Power Adjustable Outside Mirror
Power Adjustable Outside Mirror
Euro 4 engine 1339cc
Euro 2 engine 996cc
Euro 2 engine 996cc

Euro 2 engine w

Fuel Avg 16/L Per Kilometer

Fuel Avg 19/L Per Kilometer
Fuel Avg 19/L Per Kilometer
Fuel Avg 16/L Per Kilometer
Audio infotainment
Audio infotainment
Audio infotainment

Audio infotainment

Simple Headlamps

Simple Headlamps
Halogen Multi reflector Headlamps
Halogen Projector Headlamps
A/C & Heater

Manual

A/C & Heater

Manual

A/C & Heater

Manual

A/C & Heater

Manual
Suzuki Wagon R also has good resale value as compare to Faw V2, In addition spare parts availability and company feedback of Suzuki are much more quick than Faw.
Suzuki Cultus is more expensive than Faw v2 almost 10 percent higher  with same specs and features, However the Cultus have high resale value and quality of the interior are more refined than Faw v2.
Suzuki Swift can be the best to compare with Faw, both have same power engine, swift quality, comfort, drive on road better than Faw, cost of the swift are 15.5 percent higher than Faw including low resale value and non-availability of spare parts especially in small cities. However some features and specs are missing in the swift as compare to Faw v2 2018 car.
Faw v2 2018 Price in Pakistan:
Faw 2018 V2 Car starting price 11,19,000 with an additional amount of filer and non-filer (25,000 and 45,000) Pakistani Rupees.
FAW V2 Review:
According to many owner reviews of Faw V2,  performance, comfort, value for money wise is much better than most of the cars, but in case of engine repair and maintenance, they face problems with no spare parts availability, in addition nil resale value what so ever at all.
Interior quality are not up to the standard to compare with 1.3 litre engine cars such as Toyota, Vitz, Corolla, and Swift.
Overall on the basis of Faw v2 price, performance and specs, the car is worthwhile to buy.
Faw 2018 V2 Car Dealers in Pakistan
Lahore, Karachi, Islamabad, Multan, Rawalpindi, Gujranwala, Mardan, Peshawar, Bahawalpur, Sargodha, Faisalabad, Sahiwal, Mirpur Ajk, Quetta, Rahim yar khan and Sadiqabad.
Faw car owner can get 3s availability in more than 8 cities, contact of each dealer can be find it out by clicking this  link.
All About Cars News Gadgets

>>

Vehicles

>>

Hatchback

>>

Faw 2018 V2 Car Specs, Price, Comparison With Other Cars