Some of the Suvs are the ones in the list not only fast and affordable, they are among few top fastest affordable Suvs under their price tag in terms of value for money, having a features and technology according to their price and against rival brands.
Fastest Affordable Suvs Under 40,000K
2020 Chevrolet Equinox with 2.0T engine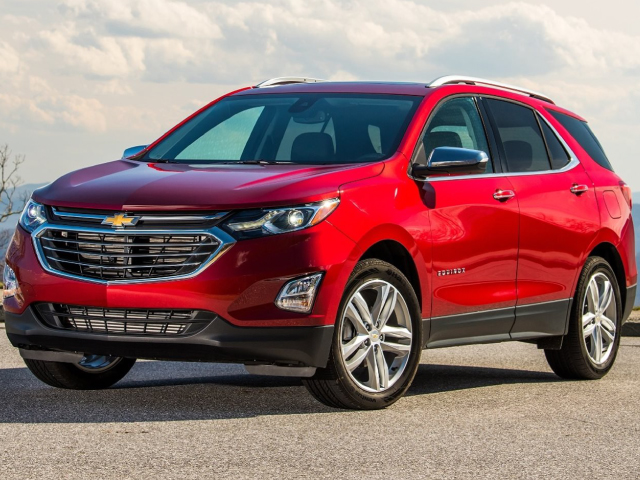 Chevrolet Equinox small crossover SUV is the most competitive in the industry. That means each crossover in the class has to be at the top of its game, and even good entries can be overshadowed by the truly great ones. Take the 2020 Chevrolet Equinox, for example. Though it has numerous strengths, it has many rivals that simply put together a more comprehensively pleasing package.
Plenty of legroom all around, and cargo space is definitely better than what you'll find in a comparably priced sedan or hatchback. Delivers a smooth, comfortable ride, and the seats are shaped for all-day comfort.
LS costs thousands more and doesn't add much. The high cost of entry is a theme that repeats since the Equinox is more expensive than competitors when comparing trims on a feature-by-feature basis, Leave 1.5litre turbocharge because it is slower than most their rivals and it costs almost 6000 add on for this trim.
If you are planning to buy only affordable and all in one with few drawbacks then consider Honda-CRV, its slow but one of the best crossover suvs in the market in terms of reliability performance and value to money.
Starting Price: $27,500
0-60 mph:           6.4 seconds
2020 Mazda CX-5 with 2.5T engine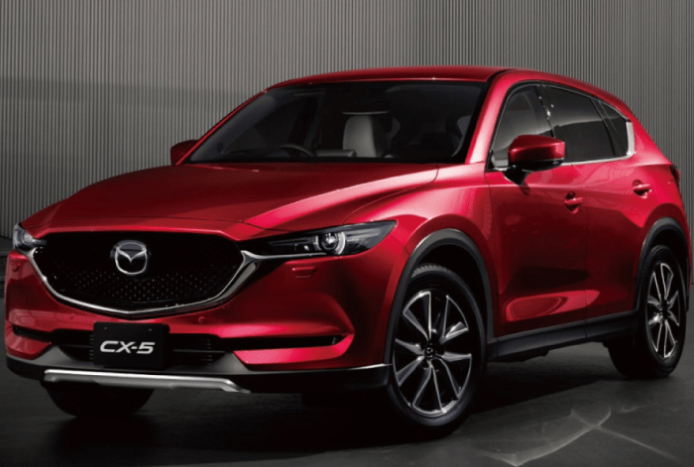 The CX-5 is attractively styled inside and out, a departure from rivals' rather utilitarian appearances. It's also more engaging and sporty to drive, which should appeal to those who crave more performance and a more confident on-road feel.
The Sport, Touring and Grand Touring trims are powered by a 2.5-liter four-cylinder engine (187 hp, 186 lb-ft of torque) and equipped with front-wheel drive. Grand Touring Reserve and Signature trims come with a more powerful turbocharged version of the same engine (227 hp and 310 lb-ft of torque, or 250 hp and 320 lb-ft on premium gas) and come with standard all-wheel drive. Both engines are paired to a six-speed automatic transmission.
Standard equipment highlights for the Sport include LED headlights, push-button ignition, a 7-inch touchscreen, 40/20/40-split reclining rear seats and a four-speaker sound system. For 2020, Mazda's i-Activsense of advanced safety features is also standard.
The Signature model CX-5 has excellent turbo performance and acceleration, and intelligent cruise control that start and stop automatically at stoplights, with sign recognition even and 360 degree cameras to view all around the car for parking and passing.
Starting Price: $37,055
0-60 mph:           6.6 seconds
Find out these: Fast Awd Cars Under 10k onward 2010 Models
Fastest Affordable Suvs Under 50,000K
2020 Jeep Wrangler Unlimited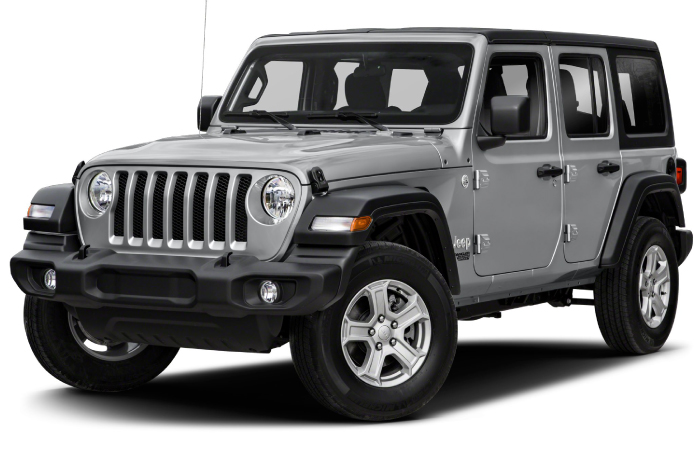 The four-door Jeep Wrangler Unlimited has overtaken the two-door as the bestselling body style, as it offers considerably more passenger- and cargo-carrying ability with nearly the same off-road capability.
More of rough muscle Suvs, not friendly for family in terms of full comfort features inside as compare to other suvs, however famous for best reliable Suv after Toyota.
You can choose Willys which starts at $38,985 while the Rubicon is $43,290. The fancy Sahara is $40,140 while the Sahara Altitude is $43,435 (all including $1,495 destination). All Wranglers are four-wheel drive, but three different transfer cases are offered.
A 3.6-liter V6 (285 horsepower, 260 lb-ft) is standard, and can be paired with a six-speed stick or the automatic. Besides the diesel, the other optional engine is a 2.0-liter turbocharged four-cylinder (270 hp, 295 lb-ft), with the automatic only. The 2.0L and the 3.6L are combined with an eTorque mild-hybrid system in the Sahara, but don't expect a significant fuel-economy bump. EPA estimates for the 3.6L range from 17 to 19 mpg in the city and 22–23 mpg on the highway.
The 2.0L does marginally better in the city at 21 mpg city but not so on the highway at 22 mpg. (Diesel fuel-economy numbers are not yet out.)
Starting Price: $42,125
0-60 mph:           6.1 seconds
2020 Subaru Ascent Premium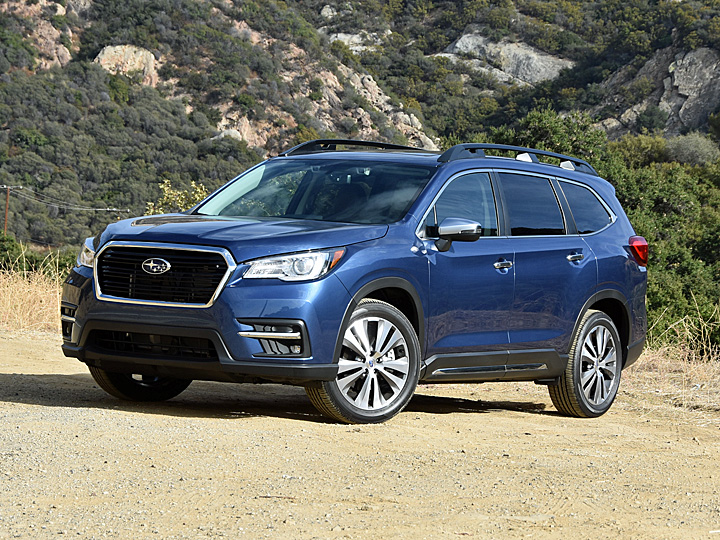 The 2020 Subaru Ascent, however, might provide some comfort and inspire confidence, especially with its standard all-wheel drive.
For starters, the tires and engine do create a good amount of noise that makes its way into the cabin. That can get in the way of listening to music or having a conversation with someone in the rear seats. Also, the third row is super tight, so only children should be placed back there.
This vehicle has some high-quality design elements, packs in a ton of features, and has a lot of ground clearance. It is going to be most ideal for small families or single people who need the extra space for toting cargo.
All four trims are powered by the same 2.4-L turbocharged engine, which is paired with a Lineartronic continuously variable transmission (CVT). This power train musters up 260 hp and 277 lb-ft of torque.
Jeep wrangler is fast and tough, but in terms of mpg Subaru is much better and more comfortable than jeep wrangler.
Starting price: $45,045
0-60 mph:           6.9 seconds
2020 Honda Pilot Elite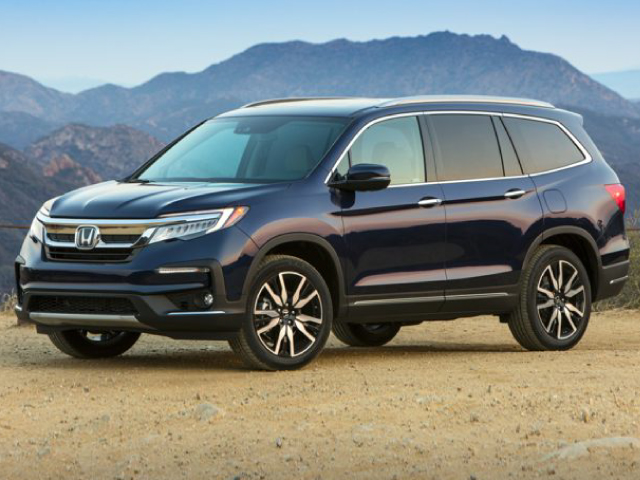 The three-row crossover has been with us for a few years now, and it's one of our top picks in the class—even among newer competitors.
It's offered in LX, EX, EX-L, Touring, Elite, and Black Edition versions, Regardless of price, the Pilot offers three rows of comfortable seats for up to eight, with enough cargo space for all of life's accumulated stuff.
Pilot is powered by a 3.5-liter V-6 that makes 280 horsepower mated to a 6- or 9-speed automatic. Front-wheel drive is standard on most versions.
The 2020 Pilot comfortably carries families and cargo with room for up to eight passengers and 16.5 cubic feet of storage behind all three rows.
So this Suvs is not spacious but fast as compare against their rivals.
Starting price: $43,874
0-60 mph:           7.0 seconds
2020 Kia Telluride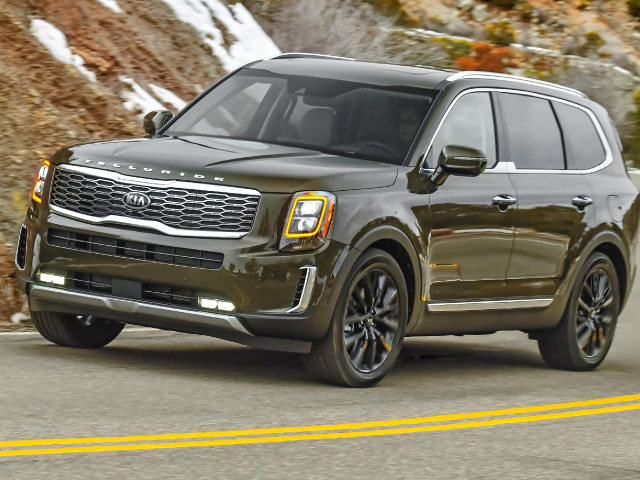 it's a three-row, extra-large Sport Utility Vehicle, that borrows from the platform which also underpins the Kia Sorento, so you already know it has good bones, but the new Telluride is large enough to carry up to eight passengers in comfort, depending on whether you have a mid-row bench seat or opted for the available captain's chairs.
The Kia Telluride offers a premium look that breaks new ground for the Kia brand. So luxuriously appointed, it has enough room to accommodate three passengers in the third row seating area.
From the modern look of an iPad-rivaling 10.3-inch touchscreen display, to the perforated and ventilated nappa leather and the aluminum-look trim.
Engine 3.8-liter V6 GDI engine making 291 horsepower and 262 lb-ft of torque is mated to an 8-speed automatic transmission which sends power to the front wheel drive, or available all-wheel-drive setup, or to a fully active-on-demand four-wheel-drive system.
The on-demand all-wheel drive kit enhances performance by sending torque to the front or the rear wheels depending on road and grip conditions as well as driver inputs. The entire Telluride rides on a four-wheel independent suspension, with available self-leveling rear feature on EX and SX.
Starting Price: $44,535
0 – 60 mph:        7.2 seconds
Find out these: Fastest Cars Under 40k
Fastest Affordable Suvs Under 60,000K
2020 BMW X5 S & Xdrive40i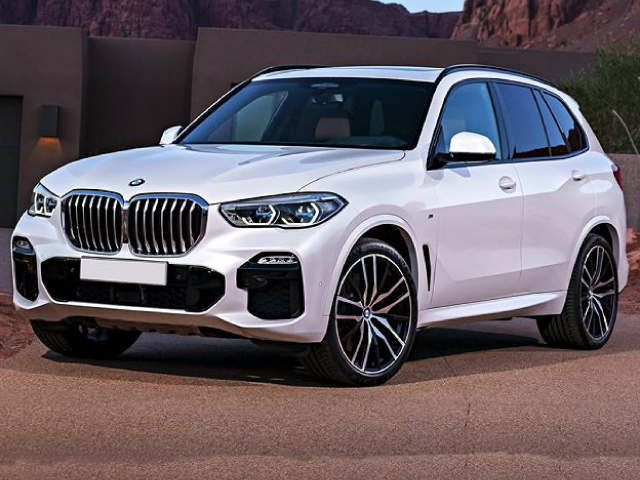 The X5 40i models are available in both sDrive (rear-drive) and xDrive (all-wheel drive) configurations, With a zero-to-60-mph time of 4.8 seconds it's got sports-sedan acceleration, comes with all-wheel drive, and is a relative bargain in this price class.
X5s wearing the sDrive40i badge are powered by a 335-hp turbocharged inline-six,
Interior space is generous for adults in both the first and second row, but the X5's optional third row is for kids only. Once settled inside, occupants are treated to a cabin lined with high-quality materials, plenty of charging points for devices, and—depending on the options chosen—a myriad of luxury features. Power-adjustable front seats with memory for the driver are standard.
All models come with a power-adjustable steering column, heated front seats, a panoramic sunroof, dual-zone automatic climate control, a power rear lift gate, rain-sensing windshield wipers, and customizable ambient lighting.
Starting Price: $58,450
0-60 mph:           4.8 seconds
2020 Audi SQ5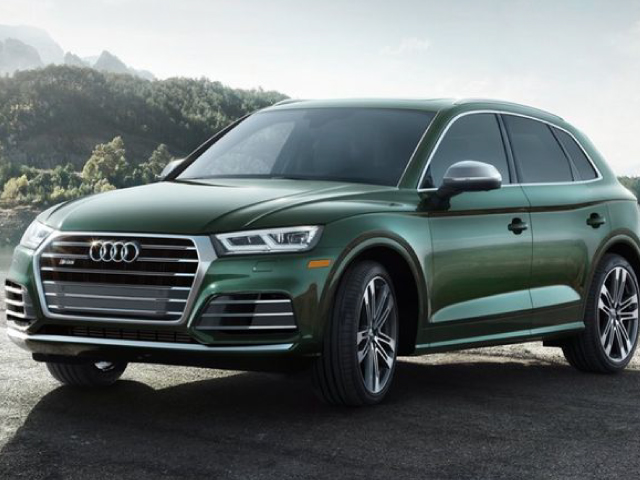 Q5 luxury crossover has 349 horsepower and a 0-60 mph sprint time of 5.1 seconds. As quick as it is, it isn't as fast as the most powerful X3 and GLC models, impressive performance credentials, the SQ5 maintains the compliant ride quality of lesser Q5s and also gets a typically Audi-solid cabin that feels like it will last for many years. Ticking all the boxes you'd expect.
3.0-liter turbocharged V6 engine under the SQ5's hood generates 349 horsepower and 369 lb-ft of torque all-wheel-drive system is employed and an eight-speed automatic transmission is standard across all trims.
It will go zero to 60 in 5.1 seconds, before continuing on to a limited top speed of 155 mph.
SQ5's cabin is the exceptional quality of every fabric, button, and metallic accent. It all feels sturdy and built to last, so it's a bit disappointing that such a beautifully constructed interior comes off as rather bland.
Five passengers and all have good leg- and headroom. The front seats are especially comfortable and supportive with a generous range of adjustment, but even those in the back get a comfy bench.
Starting Price: $54,708
0 – 60 mph:        5.1 seconds
Find out these: Best Awd Sports Cars Under 30k
Fastest Affordable Suvs Under 70,000K
2020 Mercedes-Benz GLC 43 AMG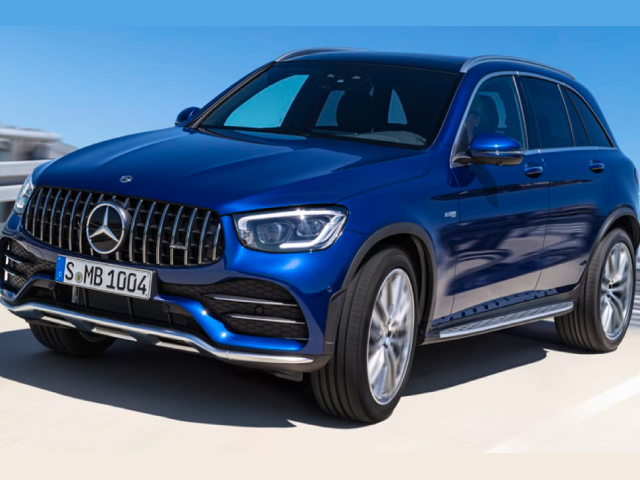 Mercedes-AMG GLC 43 4MATIC and Mercedes-AMG GLC 43 Coupe 4MATIC boast additional power, a broader dynamic envelope and new equipment – helping the duo issue a renewed fight to the BMW X3/X4 and Audi SQ5.
The headline change for 2020 is a further 17kW from the GLC 43's 3.0-litre biturbo V6 petrol, with outputs now rated at 287kW and 520Nm courtesy of software changes.
The 4MATIC all-wheel drive system features a 31:69 front-to-rear split, and is paired with a reworked AMG Dynamics electronic suite to bring greater dynamic ability for 2020, according to the tuning arm.
GLC 43 wears a new AMG-specific front grille, headlights and front apron, while bulbous dual exhaust outlets punctuate the SUV's sporty bent from the rear. The updated mid-size performance SUV rides on alloy wheels ranging from 19-inches to 21-inches in size.
The GLC 43 and GLC 43 Coupe score the latest version of the MBUX infotainment system, with AMG-specific functions and displays and the latest safety figures. Front sports seats, black ARTICO man-made leather, a flat-bottomed AMG steering wheel and a dark interior theme broken is broken up by red topstitching and aluminum highlights.
Starting Price: $62,500
0 – 60 mph:        4.7 seconds
2020 Dodge Durango SRT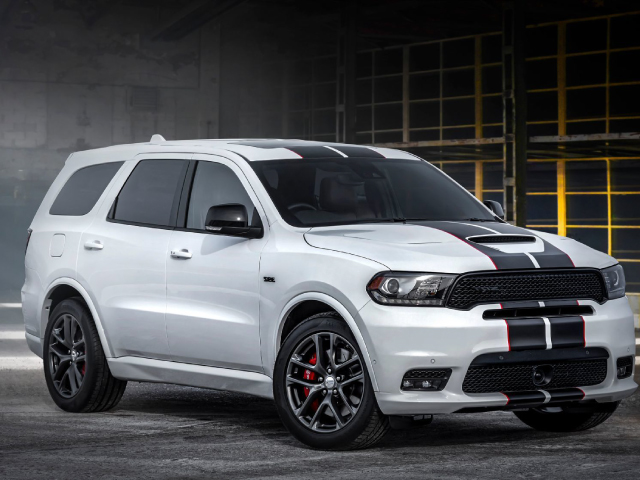 Dodge is enticing Durango SRT buyers with two new styling packs introduced for the 2020 model year. One is a stripe package known as the Redline package. It adds a pair of satin black stripes edged with a red accent.
No mechanical changes were made to the Durango SRT for 2020. This means there's still a 6.4-liter V-8 under the hood delivering 475 horsepower and 470 pound-feet of torque to all four wheels.
With the pedal floored, owners can expect 0-60 mph acceleration in 4.4 seconds and a quarter-mile time of 12.9 seconds. Towing capacity is 8,700 pounds.
Starting Price: $64,490
0 – 60 mph:        4.4 seconds
2020 Jaguar I-Pace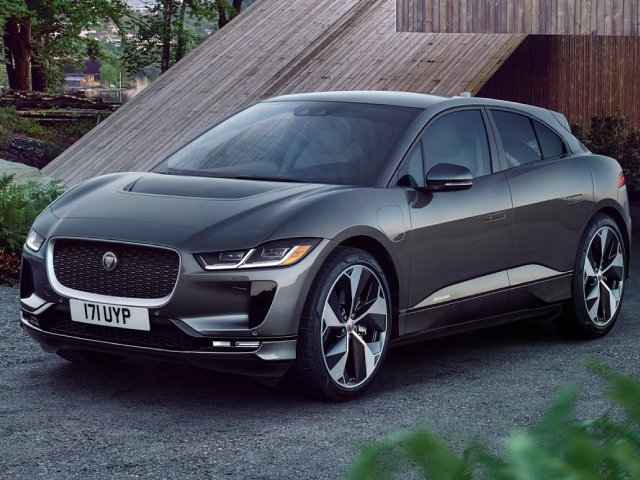 The I-Pace is simultaneously the most limited and unrestricted Jaguar yet built. On one hand, to fulfil its potential it relies on the scope of a charging infrastructure outside of Jaguar's direct control, and owners will need to plan activities in a way they simply wouldn't need to if they owned a petrol-powered car.
Long-range electric car is claimed to accelerate to 60mph in less than five seconds but is uncommonly spacious within owing to its cleverly packaged powertrain.
It can also perform software updates 'over the air'; can wade to a depth that's typically the preserve of purpose-built off-roaders; is clever enough to save battery charge by only activating air vents for the seats in which passengers are actually sitting; and should, claims Jaguar, set new benchmarks on crossover SUV handling with perfect weight distribution, a low center of gravity and a focus on feel.
Starting Price: $69,850
0 – 60 mph:         4.5 seconds
2020 Range Rover Velar V6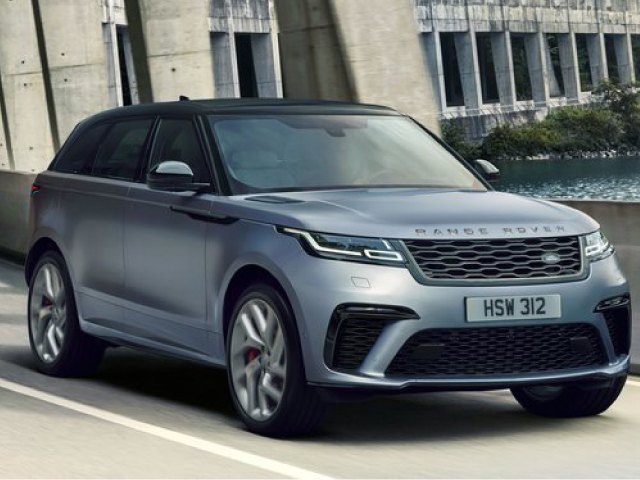 The 2020 Range Rover Velar is a good two-row luxury midsize SUV. The Velar offers potent engine options and surefooted handling, making it enjoyable to drive. It's sleek and stylish outside, as well as spacious and well-trimmed inside.
The 2019 Velar gained support for the popular Apple CarPlay and Android Auto smartphone integration apps. The 2020 Velar is now available with a high-performance V8 engine.
The Jaguar-Land Rover family, such as the Jaguar F-Pace. The F-Pace is built on the same platform as the Velar, and it's available with similar engine options. Both SUVs also seat five and offer similar cargo space.
The Velar stands out thanks to its ritzier cabin materials and smoother ride. However, the standard F-Pace costs a few thousand dollars less than the Velar, and its infotainment system is a bit easier to use.
More affordable SUVs in the Land Rover lineup include the Discovery Sport and Range Rover Evoque, which start at $37,800 and $42,650, respectively.
Starting Price: $62,200
0 – 60 mph:        5.3 seconds