Owing to the volatile price of petrol and diesel within the country, many people are always on the lookout for the most fuel efficient cars in Pakistan. However, looking for one of a fuel efficient car is one thing, finding is quite another.
In order to help our readers, we have assembled a list of low consumption cars in Pakistan. It should be noted here that Pakistan's automobile industry has recognized the need for fuel efficient cars. This has resulted in an improved assortment of cars when it comes to fuel / mileage ratio.
Below, you can find the list of Top 10 Most Fuel Efficient Low Petrol Consumption Cars In Pakistan:
The criteria for compiling this list is not the mileage offered by the vehicle alone. In fact, it takes  account the mileage, cost of the vehicle, spare parts availability, resale value, features and specification.
10. Toyota Corolla 1.3L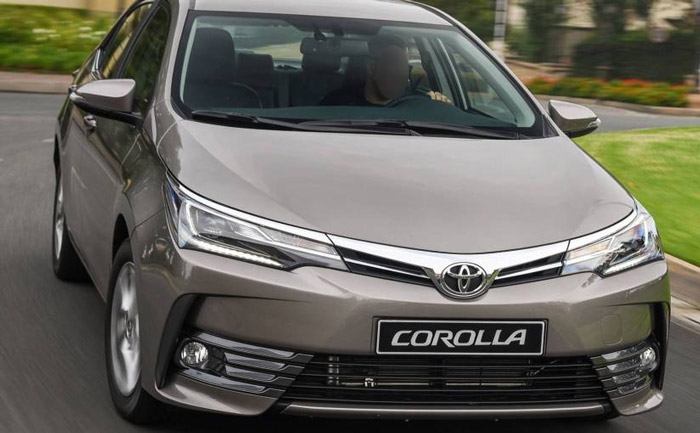 When it comes to Pakistani roads, Toyota Corolla needs no introduction at all. It is one of the most popular vehicles and arguably the most sought after cars in Pakistan. The car offers looks as well as great features
Toyota Corolla offers a manual transmission system resulting in a smooth drive, however the features in this class may not be up to the mark of imported car at this price, but if account all factors as stated above then Corolla 1.3L is the winner of all vehicles, The car's fuel consumption is around 13 kilometers per liter.
9. Honda City
This car offers comfort, a touch of premium features and as well as an effective fuel consumption, fuel saving vehicle which is favoured by many Pakistani commuters. The engine of the car is 1.3L which delivers power of around 60 mph / 10 secs. Honda City gives 14 kilometers for every liter of fuel (combined), a bit more expensive, but the look, market popularity, resale value and the drive of this vehicle has made it immensely popular in the country.
8. Suzuki Mehran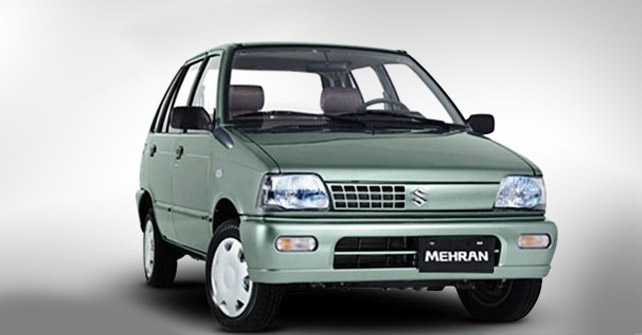 Suzuki Mehran is regarded as one of the most fuel efficient / low consumption cars in Pakistan only for euro models,  Moreover, it is also less expensive vehicle which is within the reach of most people. The maintenance and upkeep of the car is also very economical that is why we see a lot of these vehicles on the roads in Pakistan. The vehicle is powered by an 800cc engine which is more than enough for the lightweight specimen. The drive of this car is also very satisfying.
7. Nissan Mocco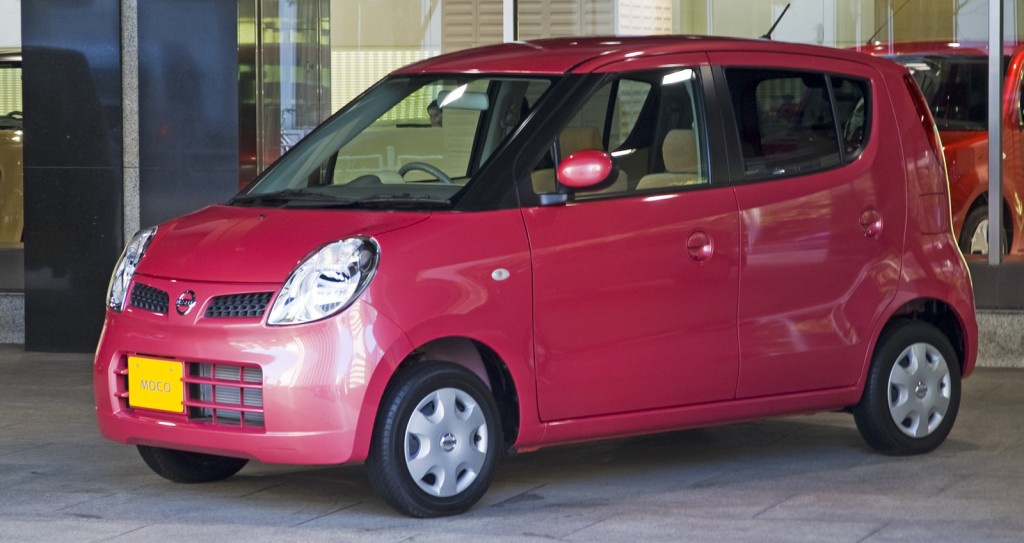 Nissan Mocco is available in two versions in Pakistan: 2 wheel drive and 4 wheel drive. It is a Japanese specimen powered by a 660 cc engine which renders it a highly fuel efficient vehicle. The RO6A engine of the Mocco runs around 14.5 kilometers per liter of fuel.
Related Article: Most Fuel Efficient Non Hybrid Cars
6. Toyota Vitz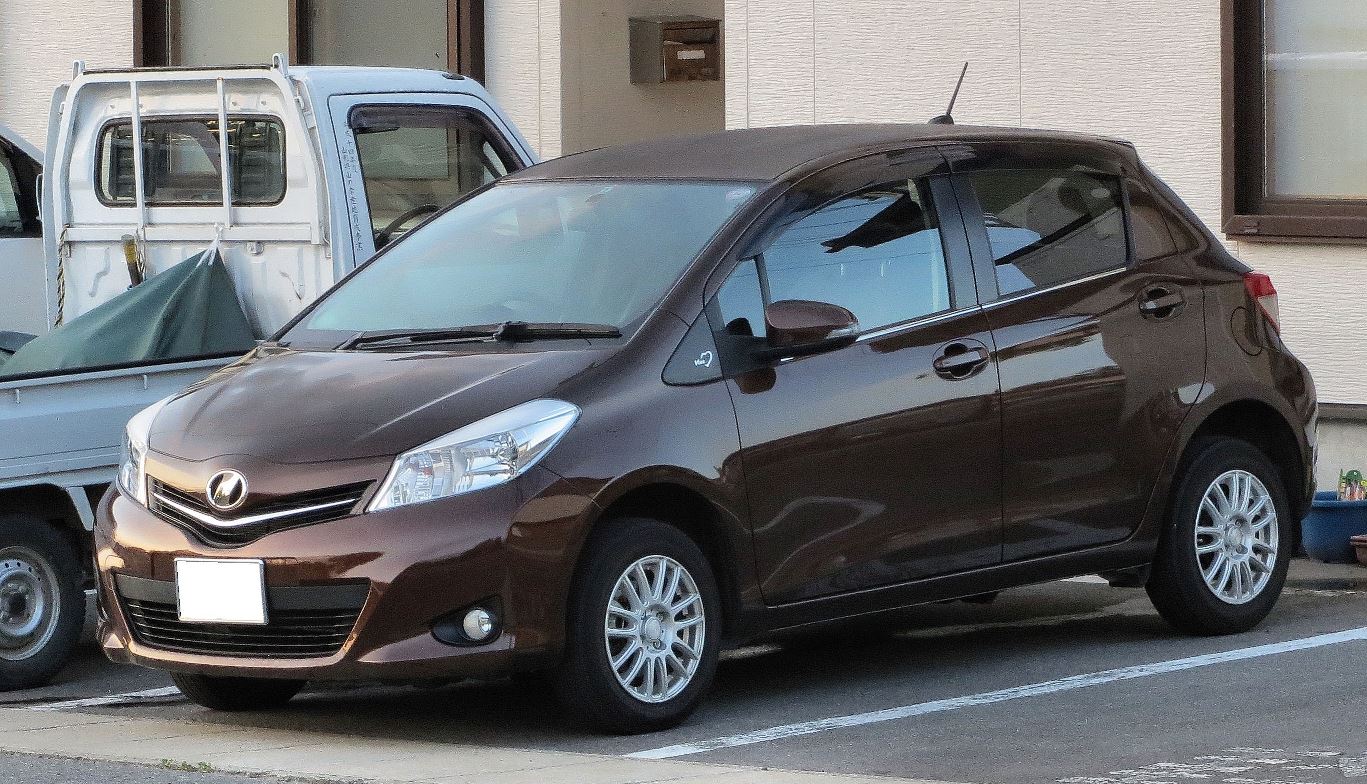 When it comes to looks, Toyota Vitz is a sure winner. The vehicle is powered by an inline 1.0 L 4 cylinder engine allowing it to consume less fuel.
Toyota Vitz is available in Pakistan in many colors and packages all of which are very appealing to the eye. The consumption of fuel for the Toyota Vitz is around 6.5 liters for 100 kilometers.
5. Imported Suzuki Alto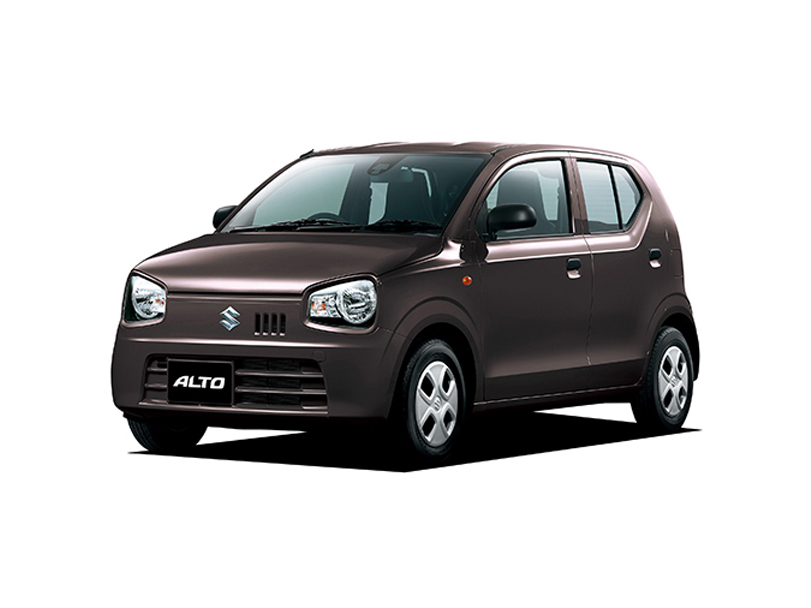 This car has become one of the most sought-after vehicles in Pakistan. It offers automatic transmission and provides quality which usually lacks in 660 cc cars. The latest models of this specimen come with hybrid technology resulting in great mileage. The fuel consumption of the car is 15-17 kilometers for one liter
This car also offers keyless doors, an entertainment system, air conditioning as well as air bags.
4. Suzuki Every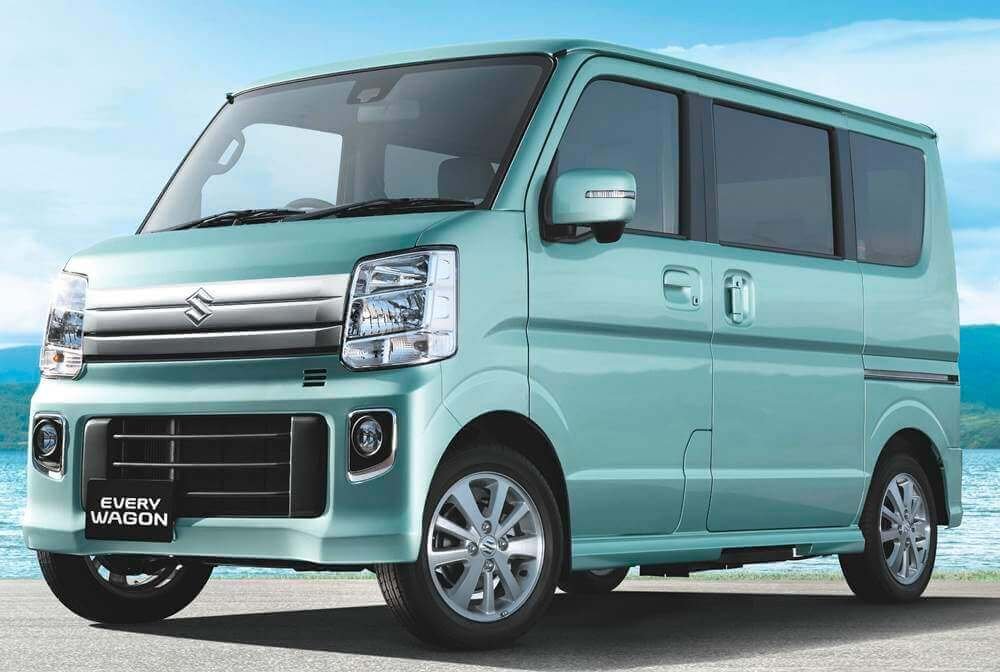 This vehicle is perfect for people with big families since it can accommodate around seven persons making it most suitable for going to picnics. The car offers more room and makes the ride a comfortable one.
Suzuki Every is powered by a 660cc engine and features many other features including an entertainment system and safety gadgets. The fuel consumption of the car is around 15-18 kilometers for every liter.
3. Daihatsu Mira ES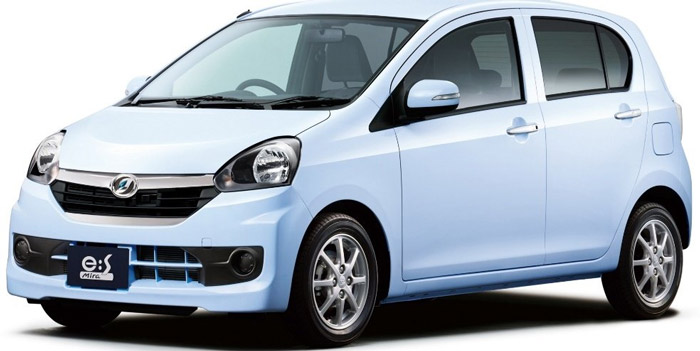 This is a very popular car which is imported from Japan. The price of this magnificent vehicle is around one million rupees. The car has a 660cc engine and provides a mileage of 18-20 kilometers per liter which is not usually found in vehicles with 660cc engines.
The specifications of the car are simply amazing for this price. The car is very economical for Pakistani small families.
2. Toyota Prius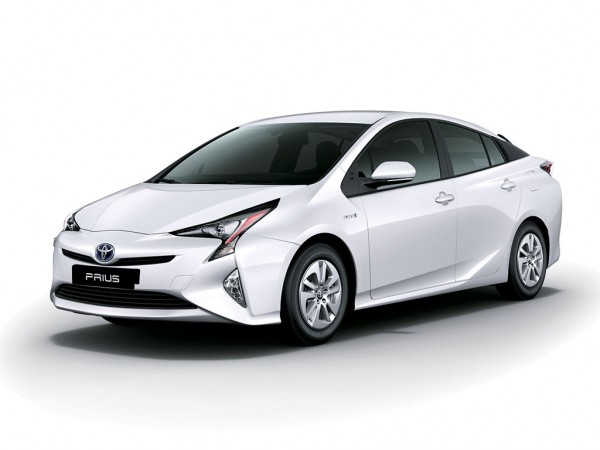 This vehicle is simply about class. Though, it belongs to the luxury genre, it is still highly fuel efficient. Toyota Prius offers many great features. It is powered by a 1.8 L engine with 134 horsepower. The car gives 25 kilometers for every liter of fuel.
1. Toyota Aqua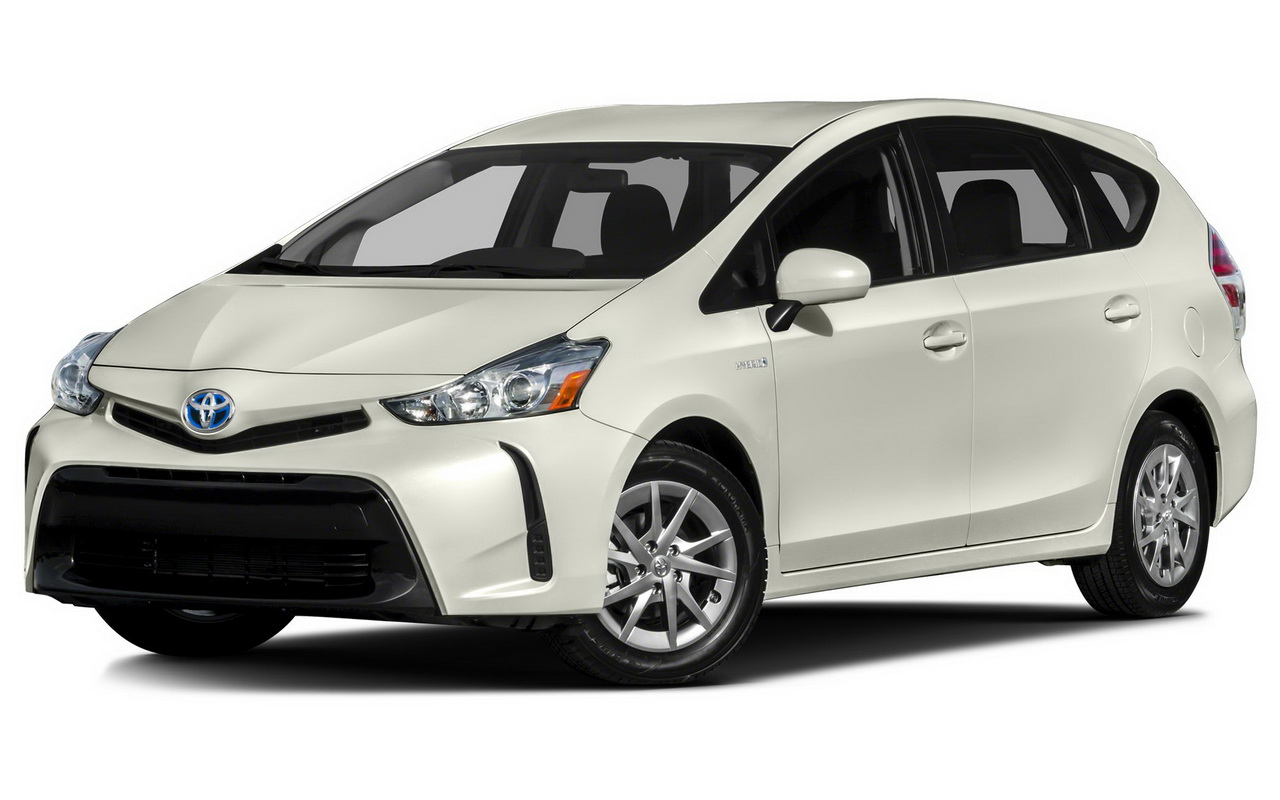 Toyota Aqua is a Japanese car. It launched its hybrid version recently 5 year back, Aqua turn out to be one of a most favourite in Pakistan especially in rural areas, available in many version with different packages which you can be find it out in detail on this article..Toyota Aqua Specifications, Variants, Packages
The gasoline – electric hybrid engine offers a consumption rate of 28 kilometers per liter.
Another vehicle which has to be considered in the list is the latest Suzuki Cultus 2018, Suzuki Wagon R which offers 14 to 16 Kilometers in one litre.
Conclusion:
IF we compare all factors which include (price, Resale value, Spare parts availability) then the best fuel average car in pakistan would be Toyota Vitz.
All these are the best Top 10 Most Fuel Efficient Low Petrol Consumption Cars In Pakistan till 2018
All About Cars News Gadgets

>>

Regional

>>

Asia

>>

Pakistan

>>

Top 10 Most Fuel Efficient Low Petrol Consumption Cars In Pakistan