Most Comfortable Cars For Long Trips
When it comes to choosing your new vehicle, comfort is crucial. Comfort is no longer a secondary consideration, with even low-cost automobiles having options like heated and ventilated seats, soft leather, and zero-gravity seats. Therefore we made a list of 11 Most Comfortable Cars For Long Trips we think best in the market when considering comfort.
Aside from that, there's a selection of automobiles ranging from basic to luxurious; choose the ones that fit your budget.
List of these cars taken after thorough research, analysis and other vehicle agencies such as consumer report, motor trend and etc.
So Here Are the List of 11 Most Comfortable Cars for Long Trips
1.      2021 Genesis G90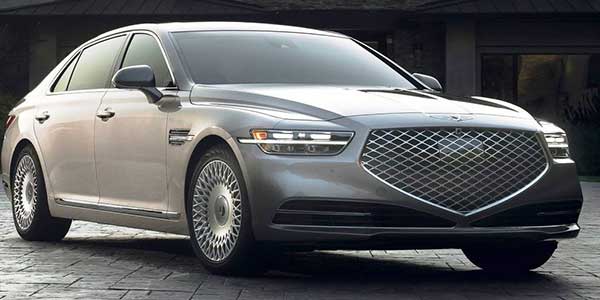 The Genesis G90 created quite a sensation in the premium category when it was released. There was a newcomer who offered everything the large European brands did, but at a far lower price. This trend continues with the new 2020 model.
The cabin is luxurious to the max – luxury abounds, and the materials, from Nappa leather to genuine wood trim, are top-notch. Similarly, the multi-adjustable front seats are fantastic, the 12.3-inch infotainment system is simple to use, and there's a full suite of safety features, including an advanced cruise control system with steering aid; set it, and the G90 will navigate the twists and turns like an expert.
The back seats have multiple adjustments and are spacious, so there will be no whining from the riders forced to sit here. The G90 is pretty much a personal sanctuary away from the hustle and bustle of a busy world.
The G90's adaptive suspension provides a cushy ride on one end and a stiff ride on the other to regulate body motion. The G90 appeals to a wide range of tastes with a well-balanced steering arrangement and a strong all-wheel-drive system that changes the power distribution front-to-rear depending on the drive mode selected. The fact that the trip is so silent completes the picture.
2.      2021 Audi A6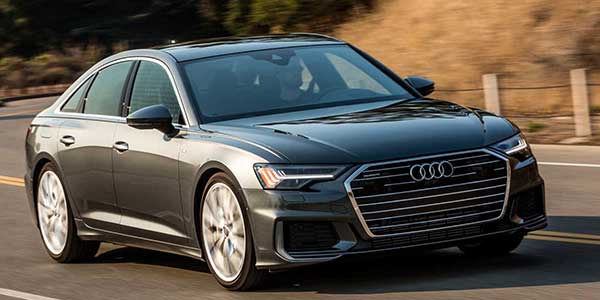 The Audi A6 ranks second on our ranking of the most pleasant automobiles. This German treasure is a one-of-a-kind combination of design and comfort. Even though the base model offers a lot of nice features, we recommend the intermediate Premium Plus variant. Although the heated leather seats are among the most pleasant on our list, they aren't the main reason we went with the A6.
The ride is smooth and pleasant, and the suspension has been fine-tuned so that the car does not feel rigid even at low speeds. When traveling at highway speeds, the peaceful interior gives you the feeling of being in your own universe, with just minor road and engine noise.
3.      2018 Buick LaCrosse CXS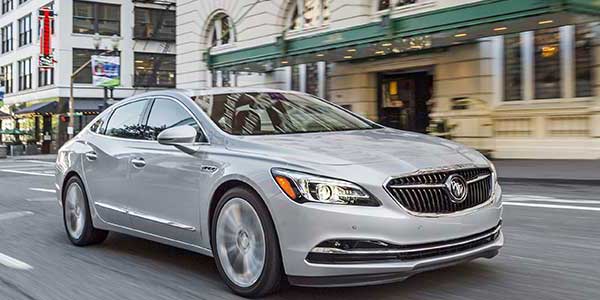 Buick has a reputation for being outmoded and "ancient," but that reputation is being shattered with the 2017 LaCrosse. The Buick LaCrosse is a wonderful alternative to more expensive luxury cars, thanks to its more contemporary look and nicer interior materials. It has a peaceful and spacious cabin, with thickly cushioned front seats.
Despite all of the cushions, the chairs give ample lower back support for prolonged rides. The suspension is quite comfortable, giving the impression that the driver is traveling on a cloud, with road imperfections scarcely discernible. With some sound deadening in the cabin, the 2018 Buick LaCrosse easily makes the list.
4.      2021 Toyota Avalon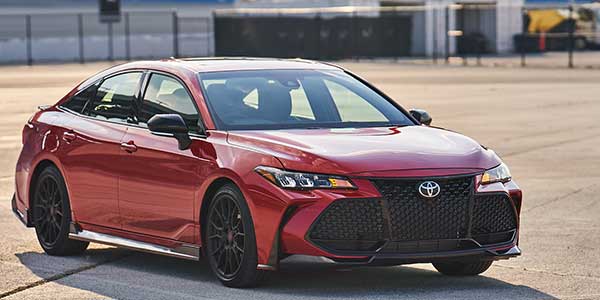 The Toyota Avalon, which had a facelift last year, demonstrates why a full-size sedan is still one of the best choices when comfort is a top priority. Despite the fact that it lacks the utility of a crossover, none of them come close to the Avalon's degree of comfort.
The inside is spacious and user-friendly, with seats that are well-cushioned and give ample support for both short and long excursions throughout Canada. The main attraction is a nice infotainment system with a nine-inch touchscreen, but there's a catch: it only supports Apple CarPlay and not Android Auto.
The Avalon's handling is surprisingly agile for a huge car, and it handles a serpentine route nicely, though when pushed too hard, the nose tends to understeer. Apart from that, the suspension performs admirably in everyday driving – it's easy to draw a comparison to a Lexus.
With its more compliant suspension and actual leather seats, the Avalon Limited is the superior pick over the XSE's sport suspension and simulated leather upholstery. Yes, the Limited comes with a $5,760 premium, but its money is well spent if comfort is a priority.
5.      2021 Chevrolet Impala 2LTZ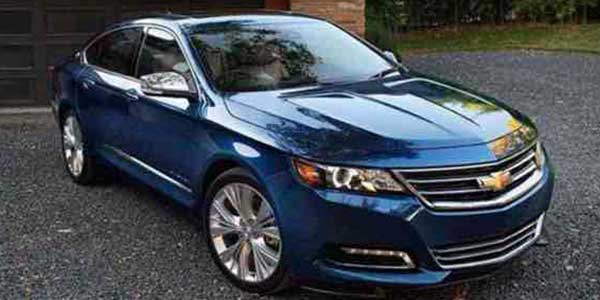 The top-of-the-line 2LTZ model costs roughly $36,000 and comes fully stocked with everything you'll need. It's excellent for the daily commute and longer travels, with leather-appointed seats, heated front seats, eight-way power front seats, and active safety systems including forwarding collision alert, rear cross-traffic alert, lane departure warning, and more.
The Impala also has all of the connection capabilities that one could want, which adds to the feeling of luxury and sophistication.
More:
6.      2021 Chrysler 300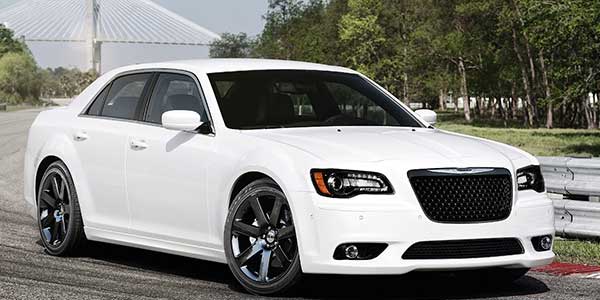 Chrysler isn't often the first brand that comes to mind when considering a luxury automobile purchase. The new Chrysler 300, on the other hand, should be at the top of your list. With soft-leather interior accents, standard leather seats, and ambient lighting, the American carmaker has produced an interior to match many others, providing a degree of comfort we don't generally see from Detroit. With the standard 8.4-inch Uconnect touchscreen infotainment system, Chrysler has also made the 300 user-friendly.
Furthermore, for added piece of mind, the new 300 comes equipped with active-safety features. Turn on the standard seat warmers, choose your ideal seating position, and let those soft, supple seats take your mind off your worries.
7.      2021 Ford Fusion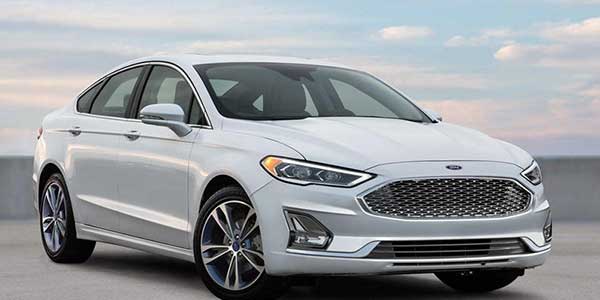 The Ford Fusion has been a design study for the company, and it is one of the first models to feature Ford's new hallmark design characteristics. But it wasn't only the outside that got some TLC. If you upgrade to the Titanium variant, you won't be disappointed by the spacious inside.
It has heated front seats with sport stitching and leather upholstery, driver seat memory, power lumbar, and a power-adjustable front passenger seat. With various active-safety systems and "green," ecologically responsible seats, the carmaker wants to ensure that you can fully appreciate all of the creature amenities this vehicle has to offer.
8.      2021 Lexus ES (350)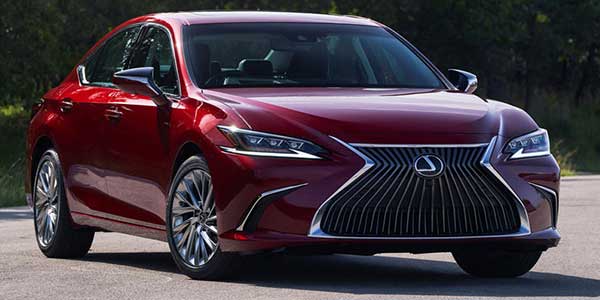 The Lexus ES is one of the most comfortable vehicles on the road today, despite the fact that few entry-level versions can offer greater amenities. While the IS is the real entry-level model in the Lexus lineup, its sporty flair gives it the appearance of being higher up.
Apart from badging and a few crucial features, the ES 350 seems like the entry model since it's hard to tell it apart from a similarly equipped Toyota Camry or Avalon. However, because of the low beginning price, adding certain additions won't break the budget and can result in some fantastic features.
NuLuxe seating materials, soft seating surfaces, heated and ventilated seats, and class-leading leg and headroom are just a few of the features that make this vehicle one of the most comfortable, regardless of where you sit.
9.      2021 Honda Accord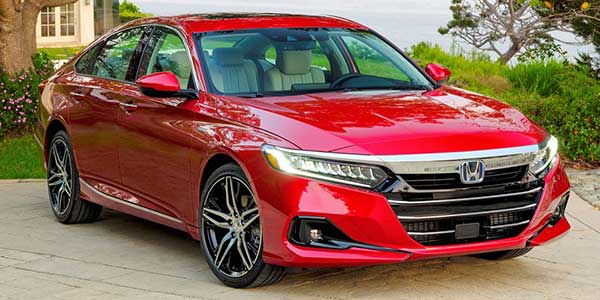 Honda opted to boost the ante in the midsize sedan sector for the 2014 model year. In addition to making the Accord more contemporary, Honda incorporated amenities to make it more comfortable and intensify the competition with the Toyota Camry.
The seats are quite comfy, with heated leather seats as standard on higher specification versions. When it comes to the Accord, safety is paramount, as it has always been. Most Accord models come equipped with Honda's LaneWatch, front collision detection, lane departure warning, braking assist, and other safety technologies.
This automaker's reputation has been based on dependability and safety, and if that isn't enough, the inside may also aid to relieve stress.
10. 2021 Chevrolet Bolt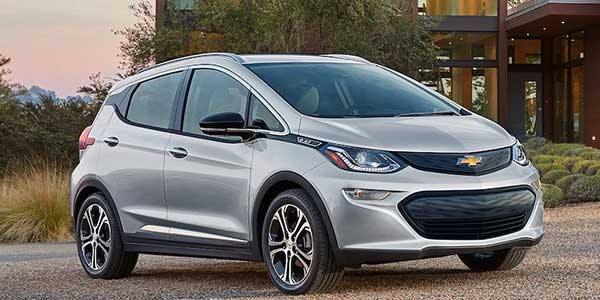 The Chevrolet Bolt is another wonderful alternative for people looking for a zero-emissions road-tripper if a Tesla isn't your thing or if the Model 3 is too pricey. It has a range of 259 miles, allowing it to travel from New York City to Washington, D.C. in perfect conditions, and it's roomy enough to transport a full load of passengers and their belongings.
When you put the Bolt into a DC fast charger, which is becoming much more common as America's charging infrastructure improves, you can get approximately 100 miles of range every 30 minutes, but you'll need a specific charging port that Chevrolet costs extra for. If you're not in a hurry, you can get 25 miles of range per hour by plugging the Bolt into a 240-volt level two charger, which can be found outside of many hotels, restaurants, and other businesses.
11. 2021 Toyota Prius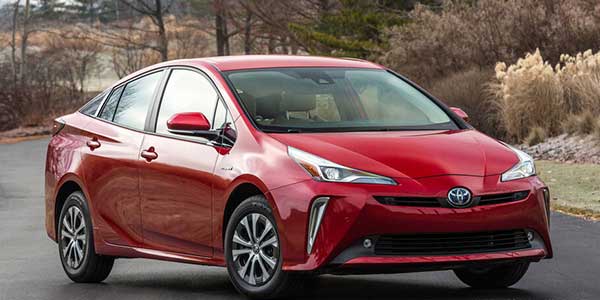 The Toyota Prius is virtually unique in its goal: maximum fuel efficiency. While the majority of the cars on this list emphasize pleasure, style, or practicality, the Toyota Prius is nearly solitary in its goal: maximum fuel economy. The Eco variant, which returns up to 58 mpg on the highway and has a total range of more than 600 miles, is the most fuel-efficient car on the road without a plug. In a nutshell? Wow.
Over the previous generation, Toyota improved the interior quality and driving characteristics, which will be appreciated if you're forced to remain in the car for long periods of time. Looking to save money at the gas station? The Prius is the greatest option. If you want to add a few miles of electric-only driving to your trip without stopping to charge a battery-electric car, choose the plug-in Prime variant.
About Author
I am an experienced technical writer with a Master's degree in computer science from BZU Multan University. I have written for various industries, mainly home automation, and engineering. I have a clear and simple writing style and am skilled in using infographics and diagrams. I am a great researcher and is able to present information in a well-organized and logical manner.