With summer in full swing, you may be planning your ideal road vacation. Whether you're going on a road trip with your family, friends, or just by yourself, we have the right SUV for you. It's that time of year again, when everyone is making plans for their summer vacations.
And while for some jetting off to exotic locations to lie on a beach is the ideal trip, for others it's all about hitting the road on a long journey through unexplored terrain with family or friends.
To create the definitive guide, we looked at comfort, spaciousness, features, gas mileage, and much more in the SUVs on our list.
Here Are Our List of Most Comfortable Suv for Long Distance Driving
2021 Subaru Forester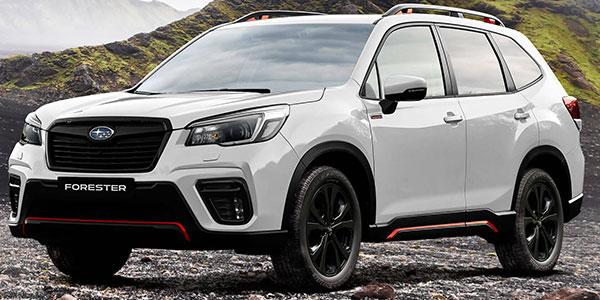 The 2021 Subaru Forester is not only on this list of most comfortable SUVs but is also one of the safest and affordable suv.
From the moment you open the wide doors and settle into the easy-to-reach hip-height seats, the Forester lavishes you with comfort." It's a high compliment, but it doesn't end there.
Every comfort category is dominated by the 2021 Subaru Forester. The driver's seat is comfortable and provides excellent vision. The seats are comfortable, the dashboard is well-designed, and the materials are of good quality. Furthermore, the remote start allows the temperature control to begin operating before you enter the vehicle.
The 2021 Forester, like the king of comfort, the 2021 Kia Telluride, is extremely comfy and highly recommended from top to bottom.
2021 Kia Telluride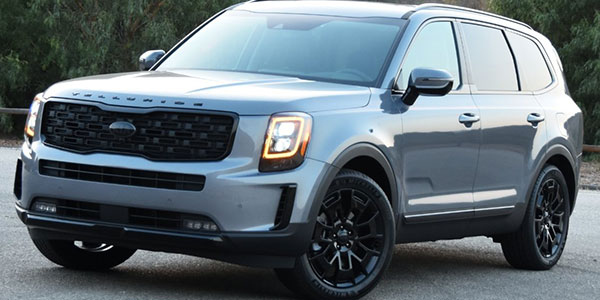 The Kia Telluride is a newcomer to the three-row SUV market, but it has already shown to be a fantastic alternative for large families, with plenty of passenger and baggage capacity as well as features normally seen in luxury cars.
In addition to its appealing design and superb driving characteristics, the Telluride provides appropriate space for up to 8 people and a spacious 87 cubic feet of maximum baggage capacity.
The luxury interior has big and well-cushioned front seats, as well as excellent temperature control thanks to huge vents and heated/ventilated front and second-row seats. Fill it with your essentials and your favorite travel buddies, then hit the road.
2021 Volkswagen Atlas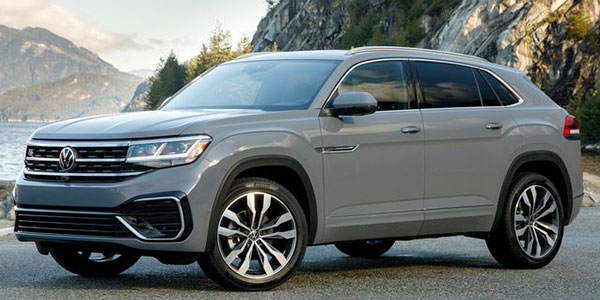 Despite its expensive price, the Volkswagen Atlas is hard to match in terms of comfort, thanks to its enormous passenger capacity in all three rows, a quiet ride, and excellent climate management. The front seats are wide and comfy, with enough of head and legroom.
Even after several hours behind the wheel, the seat remains comfortable and supportive. The large second row folds forward to accommodate extra people, enabling simple access to the last row.
The Atlas, unlike many three-row SUVs that appear to passengers in the rear row to be a cave, can seat all seven people. The 20.6 cubic-foot cargo compartment behind the third row means passengers won't have to ride with their belongings on their laps.
2020 Ford Escape Hybrid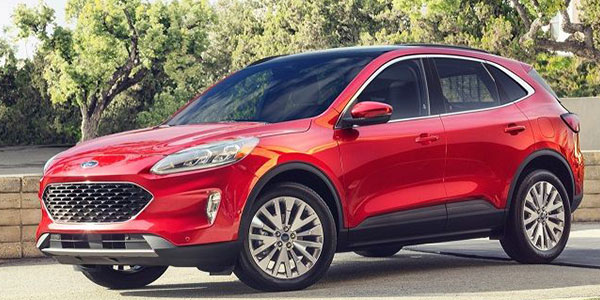 The 2020 Ford Escape Hybrid is the car for you if you're a road warrior looking for a vehicle that provides both comfort and efficiency. The 2020 Escape Hybrid has been updated to be larger and more spacious, with larger outward proportions. In addition to the benefits of a more open interior, increased hip and shoulder space in the front seats improves driver comfort.
Passengers in the second row will like the more spacious rear seats, which recline and slide. Loading your road trip items will be straightforward thanks to the tiny crossover's cargo capacity of 65.4 cubic feet, which is competitive in the compact crossover class.
2020 Mazda CX-5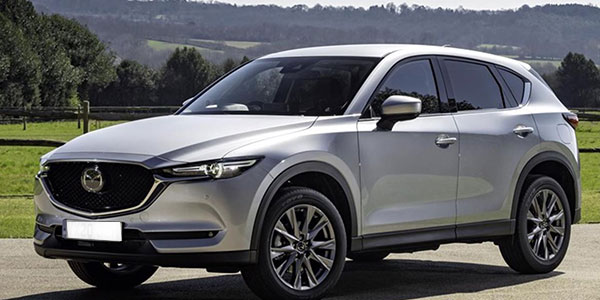 If you only need two rows for your trip, the Mazda CX-5 is hard to beat in terms of comfort and utility. The CX-5's sporty front seats provide a nice combination of bolstering and cushioning for the driver and front passenger. Despite the restricted space for exceptionally tall people, the back seats are suitable for lengthy excursions.
The Mazda CX-5 is hard to match for comfort and practicality if you only need two rows for your travels. The CX-5's sporty front seats provide a nice combination of bolstering and softness, which the driver and front passenger will like. Despite restricted legroom for exceptionally tall people, the back seats are ideal for lengthy journeys.
Audi Q7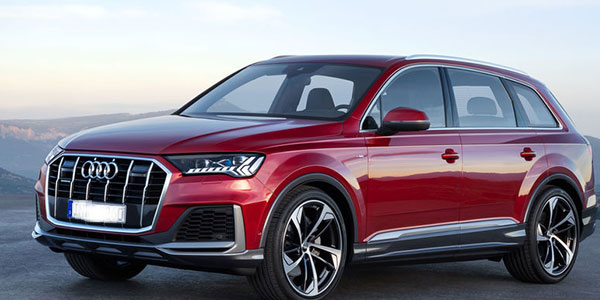 Two crucial vehicle requirements for a family holiday involving long journeys are space, comfort, and the luxurious Audi Q7 no doubt one of the Most Comfortable Suv For Long Distance Driving,
Its smartly constructed cabin accommodates 7 adult passengers while still providing 770 liters of storage space in the back. This makes preparing the car for a family camping trip or a festival a lot less hectic, and you don't have to sacrifice your passengers' comfort.
The Q7's comfort and performance technology sets it apart from many of its competitors. Notably, the Audi Drive Select system allows the driver to switch between 5 different settings (Auto, Comfort, Efficiency, Dynamic, and Individual) in order to optimize the driving experience depending on the kind of journey you're on.​
2020 Toyota Highlander Hybrid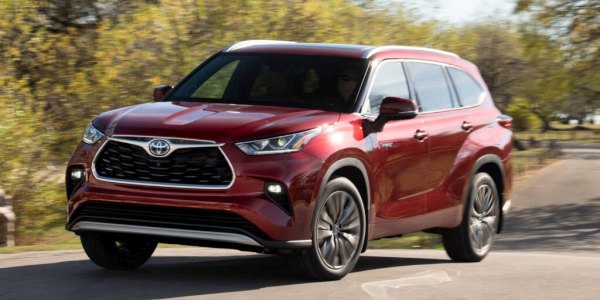 The Toyota Highlander Hybrid is one of the top hybrid crossovers on the market and one of the best-selling crossovers in the United States. The Toyota Highlander Hybrid delivers an ideal combination of passengers and baggage space, in addition to excellent fuel efficiency.
When it comes to fuel economy, the 2017 Toyota Highlander Hybrid offers an EPA-estimated 30 mpg city and 28 mpg highway.
The 2015 to 2018Toyota Highlander, as one of the country's best-selling three-row crossovers, meets consumer demands in a variety of ways, including as one of the best SUVs for highway travel. After all, the Highlander goes above and beyond the essentials by including two highway-friendly features: Driver Easy Speak and a hybrid engine.
The former is offered throughout the lineup and allows the driver to broadcast his or her voice over the vehicle's audio speakers, ensuring he or she can be heard in the back two rows. As for the Highlander hybrid model, it raises highway fuel-efficiency results to 28 mpg—with four-wheel drive and complemented by EPA scores of 27 mpg city/28 mpg combined.
Toyota Innova Crista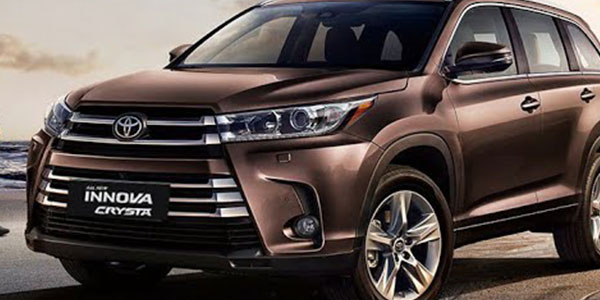 There's no denying that Toyota has world-class technology for creating high-quality engines and low-maintenance vehicles. Well, the Toyota Innova is a popular family travel vehicle and has long been the market leader in this class. It's more accurate to call it a Carrier than an SUV, which isn't any less of a vehicle.
Space and comfort, performance, features, and reliability helped Toyota Innova reach market-leading sales for many years. In 2016 Toyota revamped its Innova to Innova Crysta, and Since then, Innova Crysta has impressed buyers looking for a premium MPV or an SUV for city and highway commuting. It was also well received by critics in the automobile industry.
The Toyota Innova Crysta has a different engine design and power delivery than its predecessor, and it comes in both Diesel and Petrol variants, with over a dozen variants in between. Rather than listing every variant, let's look at the top-end automatic transmission diesel variant, because who doesn't like the top-end design?
Innova Crysta 2.8 GX AT has a 2.8 Liter Diesel engine, which produces 171.5 bhp of power @ 3400 rpm and 360 Nm of maximum torque @ 1200-3400 rpm.
If we talk about the interior, we will notice everything has changed inside for good. Toyota realizes that this car will mostly be chauffeurs, and the back seats are of leather, which is quite comfortable apart from this, there are many features for the passengers sitting at the rear.
Because the new Toyota Crysta is longer and taller than the previous model, it has more inside space than ever before. It features a 300-liter boot capacity, which is pretty amazing. Crysta comes included with all of the essential amenities, as well as satellite navigation and a 7-inch touchscreen display.
All About Cars News Gadgets

>>

Vehicles

>>

Crossover

>>

8 Most Comfortable Suv For Long Distance Driving