These are the most comfortable SUVs list of 2021-22, picked by USN, consumer reports, and Motor Biscuit based upon certain criteria listed below.
How to Assess the Most Comfortable Suvs?
How well a vehicle can absorb road irregularities like bumps and potholes.
How well a vehicle insulated from noise of engine, road, and wind.
How pleasant a vehicle is to drive.
Here Are the List of what is the Most Comfortable SUVs
2021 Kia Telluride
$31,990 | Overall Score: 9.0/10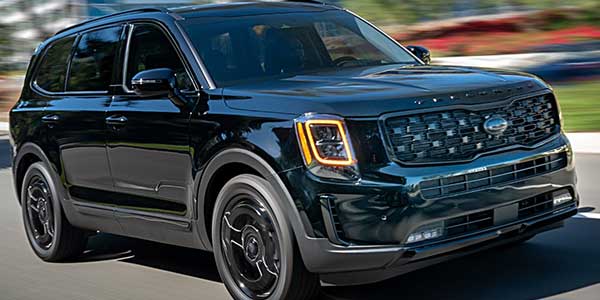 First and foremost, the Kia Telluride is the highest-ranked vehicle on Consumer Reports in any category. It scored an insane 9.7/10. Consumer reports have almost no complaints about the Telluride, which goes doubly so for its ride and comfort.
Choose a category, and the Kia Telluride is the clear winner. The space is dominated. Seat comfort is unrivaled. Reliability is the most important factor. The list goes on and on. The Kia Telluride is a force of nature that has completely conquered the SUV market.
2021 Lincoln Navigator
$76,185 | Overall Score: 8.9/10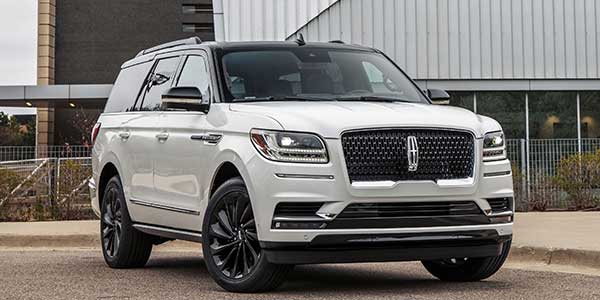 The Lincoln Navigator is a full-size SUV designed for folks who enjoy living large. It comes in normal and extended-length L models that enhance cargo capacity behind the third-row seat, similar to the Ford Expedition.
The Navigator travels silently and absorbs all of the road's bumps. It has a huge cabin that seats seven people in the basic middle-row captain's chairs or eight people with the optional bench. There's plenty of room in the third row to comfortably transport adults. Open-pore wood veneers are generously trimmed on the upper trim levels.
Genuine leather upholstery, heated and ventilated power-adjustable front seats, heated second-row seats, tri-zone automatic climate control, and the intuitive SYNC 3 infotainment system are all standard on the Navigator.
A 10-inch touch screen, Apple CarPlay, Android Auto, a Wi-Fi hotspot, navigation, and 14-speaker audio with satellite radio are among the features. The Navigator can be fitted with massaging front seats and a heated steering wheel in higher grades, as well as 24- and 30-way power-adjustable seats.
2021 Subaru Forester
$24,795 | Overall Score: 8.9/10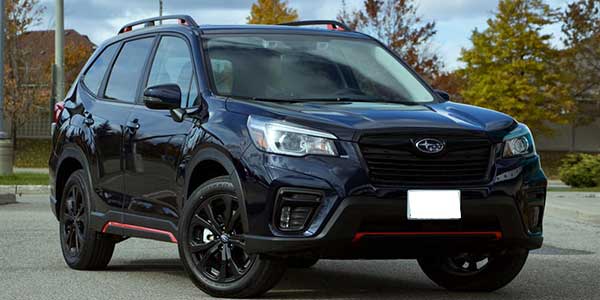 Subaru has made tremendous progress in the SUV market. The 2021 Subaru Forester is not only one of the most comfortable SUVs on the market, but it's also one of the safest and most economical, earning it an 8.9/10 rating from Consumer Reports. "The Forester lavishes you with comfort from the first time you open its big doors and simply glide into its easy-to-access hip-height seats," Consumer Reports says. It's a high compliment, but it doesn't end there.
The 2021 Subaru Forester is killing it in every single comfort category. The driving position is spacious and grants high visibility. The seats are plush, the dash is well laid out, and the materials are all decent quality. Also, the remote start allows for climate control to start working before you get in.
From top to bottom, the 2021 Forester is highly comfortable and highly recommended, much like the king of comfort, the 2021 Kia Telluride.
2021 Chevrolet Traverse
$29,800 | Overall Score: 8.9/10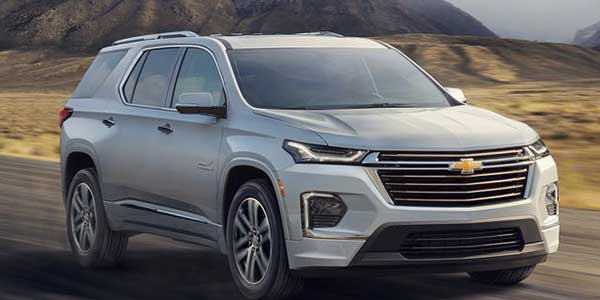 The Chevrolet Traverse has three rows of seating that can accommodate up to eight passengers, and all seats can fit adults. It's also one of the class's most cargo-friendly vehicles. Unlike the Buick Enclave, the cabin quality of this midsize SUV is commensurate with its pricing. While the Traverse isn't as luxurious or fashionable as some midsize SUVs, it does look well, is well-built, and is extremely quiet.
A 310-horsepower V6 engine provides power to the Traverse. This power plant doesn't give the most explosive acceleration due to the Chevy's huge size, but it surely gets the job done in all ordinary driving scenarios. This SUV also has a pleasant ride and is quite easy to operate, though it isn't as nimble as many midsize SUVs.
2021 Volkswagen Atlas
$31,545 | Overall Score: 8.6/10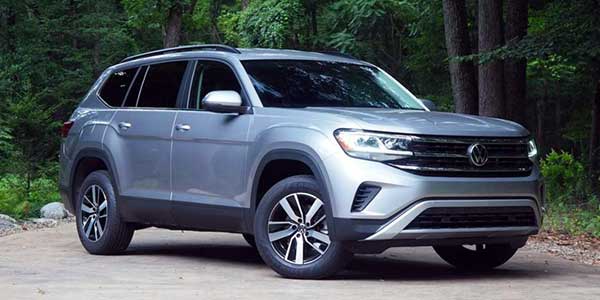 The Volkswagen Atlas is reasonably priced for a three-row midsize SUV with three rows of seating, especially when considering its features. It has one of the most capacious sittings and cargo rooms in its class, a cabin that blocks out road and wind noise, and a long list of standard equipment.
The Atlas comes included with a 6.5-inch touch screen, smartphone connectivity, and a Wi-Fi hot spot, in addition to a few critical safety features.
Because the Atlas' cabin prioritizes function over form, you'll find some less expensive materials. It is, nevertheless, contemporary, and it appears to be clean and inviting. Leather upholstery, heated seats, vented front seats, wireless device charging, and a hands-free power liftgate are among the options available.
2021 Audi Q3
$36,000 | Overall Score: 8.5/10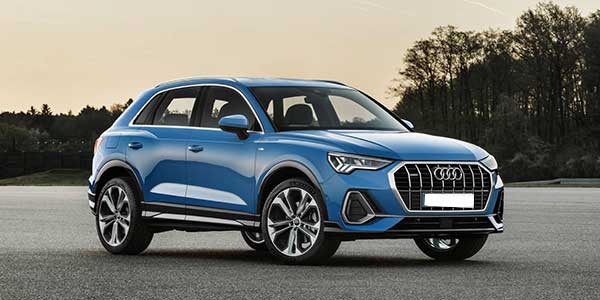 The Audi Q3 is the smallest SUV in the premium automaker's portfolio, but it packs a punch in terms of interior comfort. It has a comfortable ride and a spacious cabin with two rows of well-cushioned seats. With a clean aesthetic and an expensive vibe, the interior design and execution are excellent. The rear seats slide and recline for extra comfort, however, taller passengers may find it a little cramped.
The Q3 comes standard with genuine leather upholstery, 12-way power-adjustable heated front seats, dual-zone automatic climate control, and Audi's MMI infotainment system with an 8.8-inch touch screen, wireless Apple CarPlay, Android Auto, Bluetooth, and a 10-speaker stereo with HD radio, unlike many other small luxury SUVs.
2021 Chevrolet Suburban
$51,700 | Overall Score: 8.5/10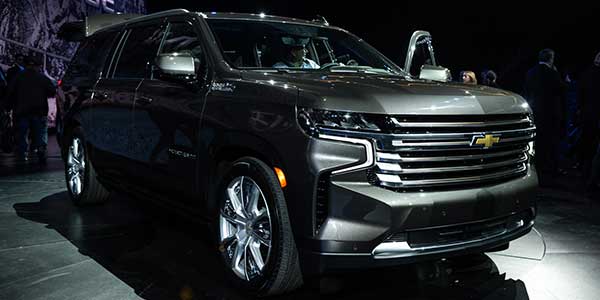 For the 2021 model year, Chevrolet completely revamped the Suburban. The spacious seating, enormous load space, powerful gas or diesel engine options, and excellent towing capacity are all advantages of this large SUV. The Suburban has a comfortable ride and, despite its size, handles well, but it's difficult to manage in tight areas.
The 2021 Suburban has more interior space than almost any other car on the road today. It has a modern, well-equipped, and high-quality cabin. The majority of the surfaces are soft-touch, with metal accents.
2021 Honda Pilot
$32,250 | Overall Score: 8.3/10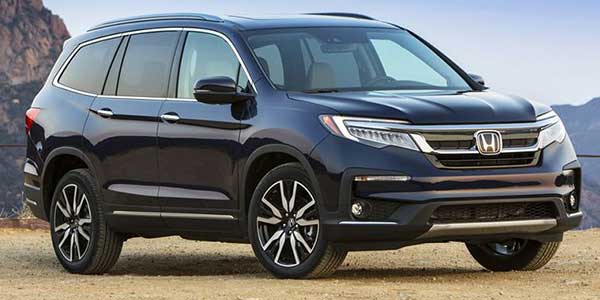 The Honda Pilot is towards the top of our midsize SUV rankings, thanks to its smooth ride, three rows of adult-sized seats, and ample load space. It also has good crash test scores and comes with a fair list of modern driver-assist features.
The cabin of the Pilot is luxurious, with largely high-quality materials. Even its plastic surfaces are soft in the places where you'll be touching them the most. The Pilot's cabin, on the other hand, hasn't been updated since it was overhauled for the 2016 model year.
Furthermore, unlike many Honda vehicles, it lacks the technological elements found in many competitors' models.
2021 Cadillac Escalade
$76,195 | Overall Score: 8.1/10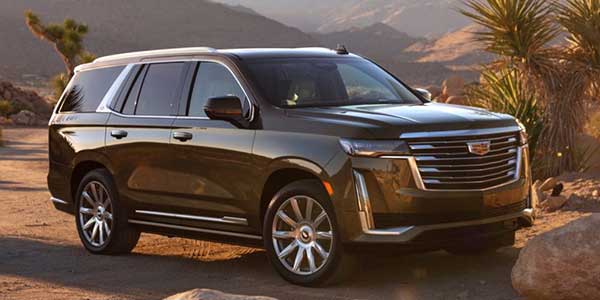 The Cadillac Escalade, which has been totally remodeled, is the most costly SUV in this slideshow, and while it has a lot to offer, there are perhaps better options. The Escalade has a luxurious interior, three rows of seats, and a huge cargo area. It has three crisp screens on its dashboard, as well as user-friendly infotainment technologies.
The Escalade is equipped with a 6.2-liter V8 engine that produces 420 horsepower in its standard version. It isn't as fuel-efficient as rival vehicles, although a more fuel-efficient 3.0-liter inline six-cylinder turbo diesel is available for 2021. The Escalade's ride and handling are excellent for such a large SUV, and it even handles corners well.
More Suvs:
SUV with Most Comfortable Seats
Most Comfortable Suv For Long Distance Driving
Most Popular Luxury SUVs in the U.S
All About Cars News Gadgets

>>

Regional

>>

America

>>

Canada

>>

Most Comfortable SUVs