Toyota aqua is the little sister of Toyota Prius also named as a Toyota Prius C in some counties particularly in America and it was one of the most sold hatchback vehicle in the line of hybrid version among Toyota brands, Japan took the number one spot with the most number of sales following with America and Europe in line according to Japan Times 2016  and Japanese sales statistics in 2017.
Recently unveiled Toyota Aqua or Prius C 2018-19 to be scheduled to deliver in the market in the year of 2019 summer in most of the countries particularly in Japan, Thailand, Malaysia and America.
The newly unveiled Aqua exterior design, interior features and safety standard hasn't have any major differences then the old 2014 to 2017 except some cosmetics additions according to the head of Toyota Prius, which will be elaborate more in detail.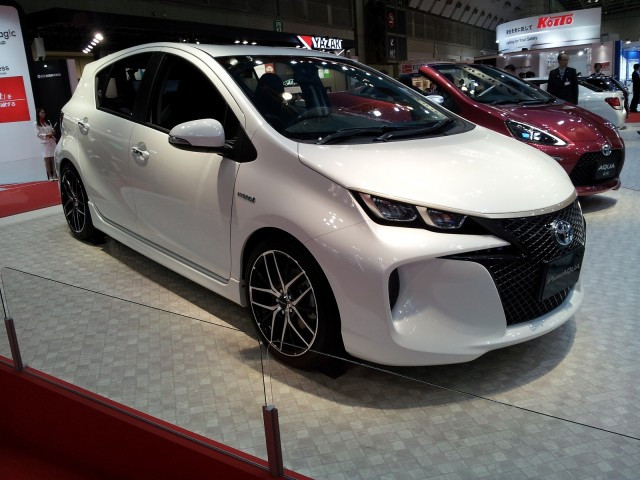 Toyota Aqua Specifications:
No changes has been made in to the engine, it remain the same with the engine of 1.5L INZ-FXE 4 cylinder VVT-I hybrid two electric motor with lithium ion batteries which combine produced 99Hp, 111 nm of torque @ 4400 rpm, 0 to 100km in to 11.7sec with a top speed of 170 km/h.
Aqua 2018 biggest changed is the safety sense package which now standard to all variants from base to high grade models which was an optional in the previous base models.
Safety sense package includes (Pre Collison system with Pedestrian detection, Lane departure warning, Automatic high beams, Dynamic Radar cruise control, Road side assist, Lane tracing assist.)
Other standard safety features includes 9 airbags for American version with an advanced side air bags system includes front, knee, side curtain driver and passenger side airbags, TAC, TPMS, ABS and engine mobilize remain unchanged from previous model, and Asia pacific Aqua 2 to 6 airbags allocated to each package which might be the same in the upcoming model of 2018.
Toyota Aqua Interior:
Aqua market expected a lot in the upcoming model of Prius C/Aqua for bigger changes to be made, but Toyota offers the same in shape and design except a newly design large grill, TFT instrument cluster, auto climate control and a navigation system which is more advanced, faster, responsive than the predecessor models, overall a bit disappointment for the lovers of aqua car.
Other Interior Features:
Aqua comes in many variant packages Crossover, L, S, S Style Black, G/G, G Style Soft Leather and G GR Sport also known as Prius C (1, 2, 3, 4 variant package) it offers different features to each package such as Leather seats, sport body kit, alloy Rim, remote keyless system and some minor changes defined each variant, previous 2013 to 2016 models of aqua surely hold a lot of different features to each package such as safety system and remote keyless system which wasn't available in the base model designated to L in Japan and 1 in USA.
To get to know for better understanding the features, Later in the section are in detail about each package of Toyota Aqua.
Toyota Aqua Exterior:
When it comes to exterior only front grill with an addition of sport kit and without sport kit, narrow front headlights and vertical new shape taillights changed from previous model.
Toyota Aqua Fuel Consumption:
Performance perspective the new model fuel efficiency remain as it is due to a same engine with same technology, it covers up to 100km/ in to 3.5L combined with the total tank capacity of 36L.
Toyota Aqua Price:
Price of new Aqua/Prius C yet to be announced, but expected to be a slight gain of price due to an addition of standard safety sense system to all models apart from that there will be no major price changes.
So far the current model price based on each package in most of the countries, (Japan, India, China, USA, Malaysia, Thailand, Pakistan, Canada and many more).
Estimated price: $22,000 to $24,000USD
Estimated Price for Used model (2013 To 2017): $8,000 To $18,000 USD
To make more informed decision about which package would I have to choose, here is some details of each package with features:
L Package
L is a basic package in the line Aqua features includes tilt steering, remote wireless door lock, fabric seats, painted instrumental panel, manual rear windows, no climate control with optional navigation and dvd player, wheel cap and front grill.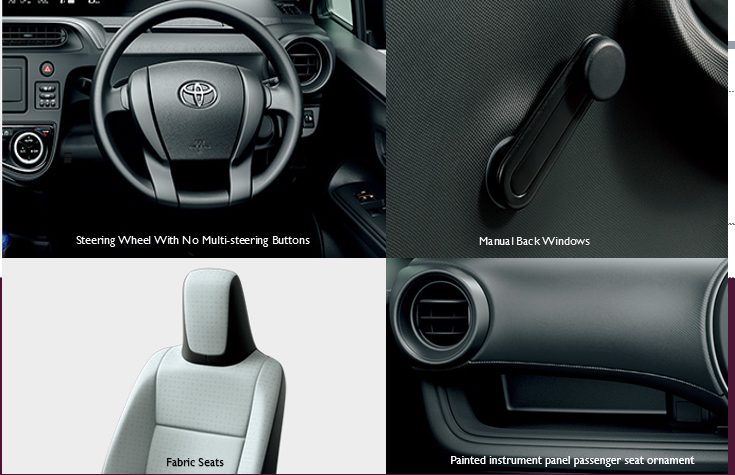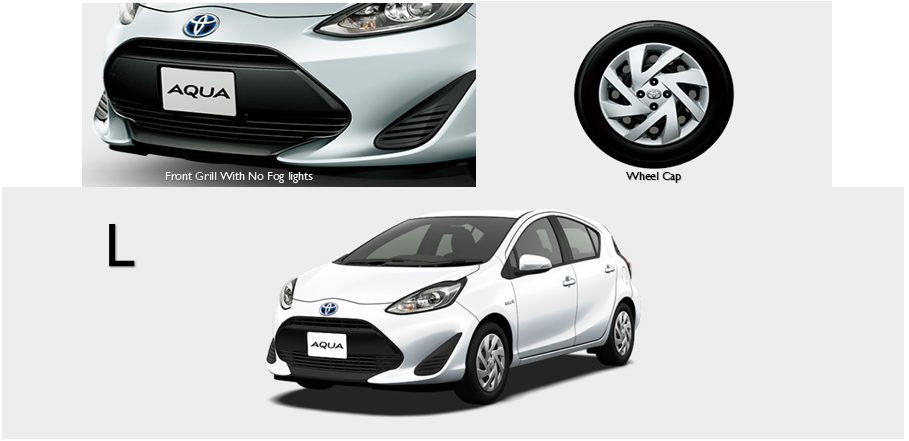 S Package
S package apart from standard features such as Push button start, Tac, Multi steering buttons, Halogen headlamps, two hooks for driver and rear seat,  you can also add smart entry package and alloy rims,however no dvd and navigation available in this package.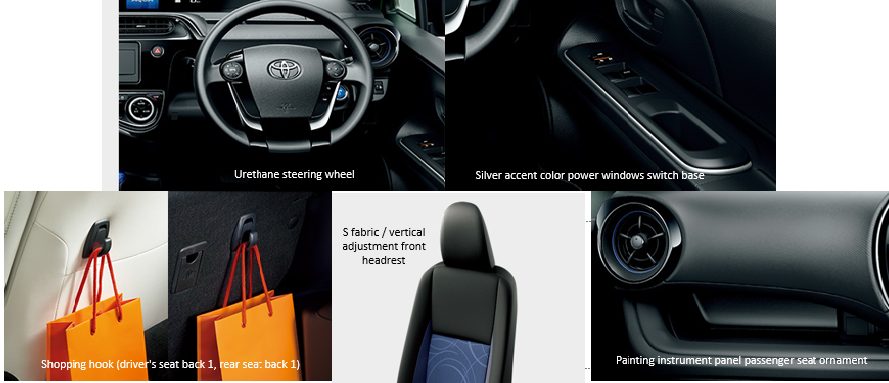 S package comes with 14 different monotone colors and 4 Flex tone colors.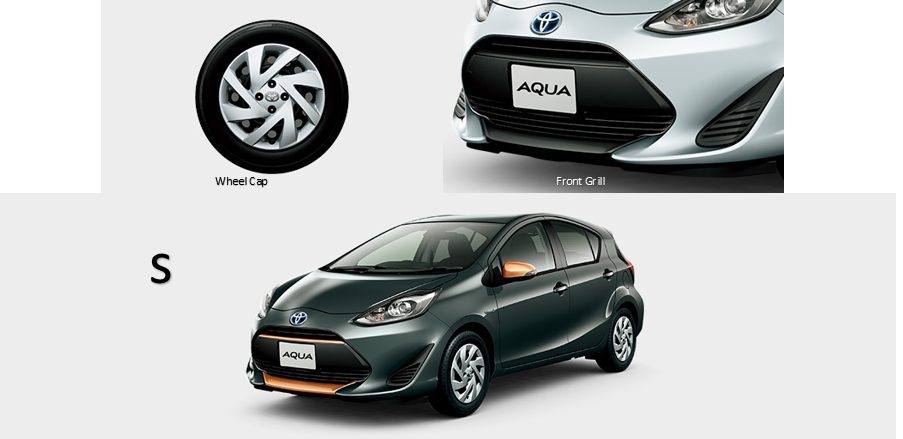 S Style Black
In this package in the S variant Toyota offers full black interior color including fabric seats, with an additional option of 9 inch navigation and instrumental cluster, floor mat as an extra for style black package, Style black also includes chrome handles with push start button, power windows with piano black coating on a power button panel.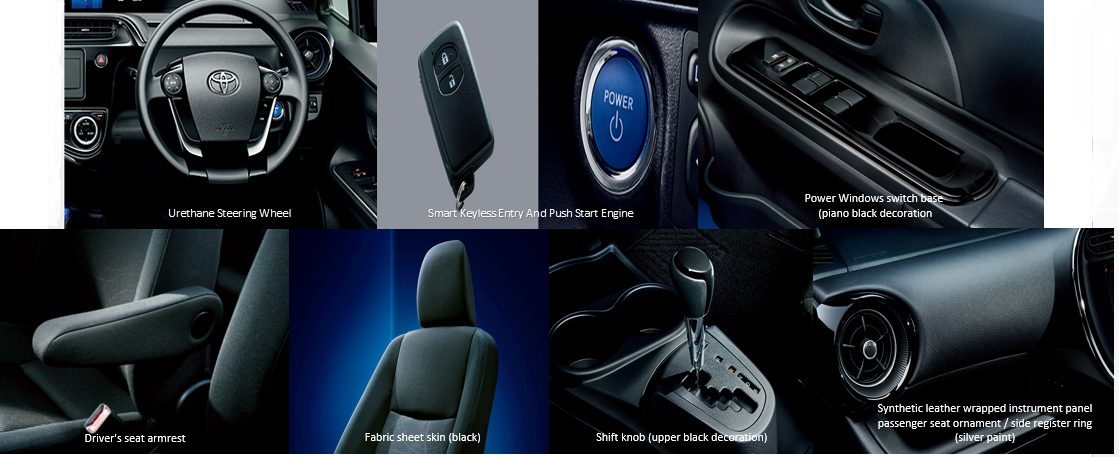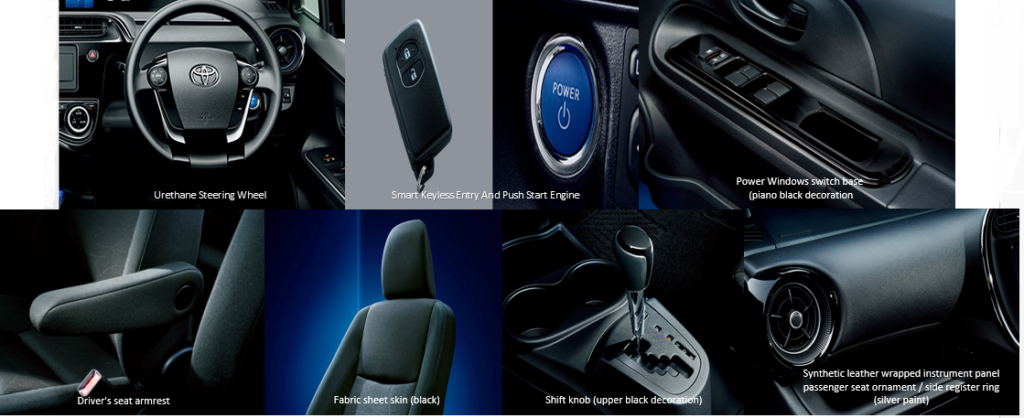 Additionally the style black S has a special synthetic black leather wrap on a dashboard with silver lining, Armrest, leather gear nob, Auto climate control, smart key entry system, smart safety sense, multi-steering buttons also comes as a standard with this package, however options of color is limited to 5 monotone Colors in this Package.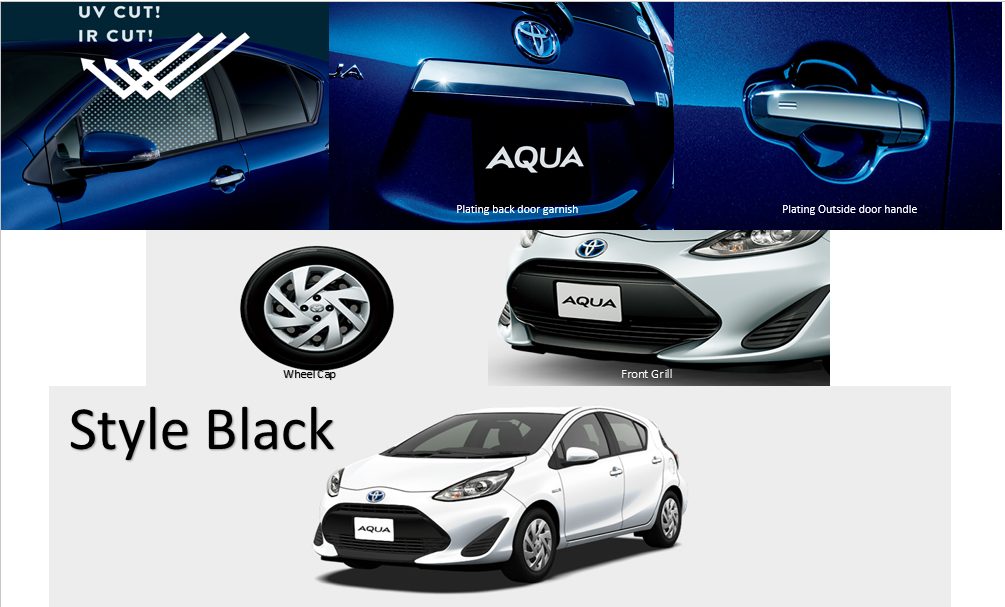 Crossover Package
This package includes 9 inch infotainment with instrumental cluster, halogen headlamps, Fog lights, leather seats, Multi-steering buttons with cruise control and smart safety sense.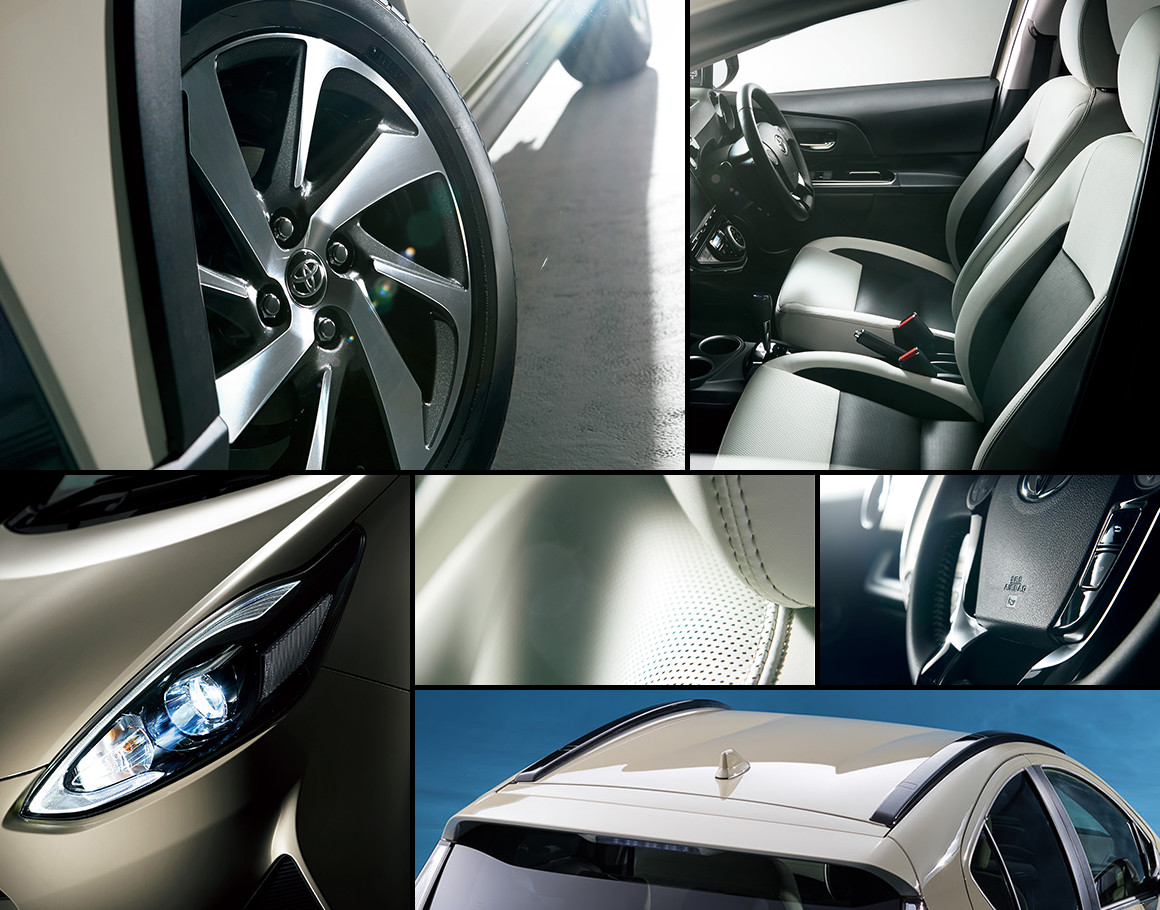 Crossover is 30mm higher than all packages in the line of Toyota Aqua, Front Grill in this model is more sleek with two types of Grill, Roof rubber with rear front spoiler, Alloy Rim, Shark Fin Antenna comes as a standard.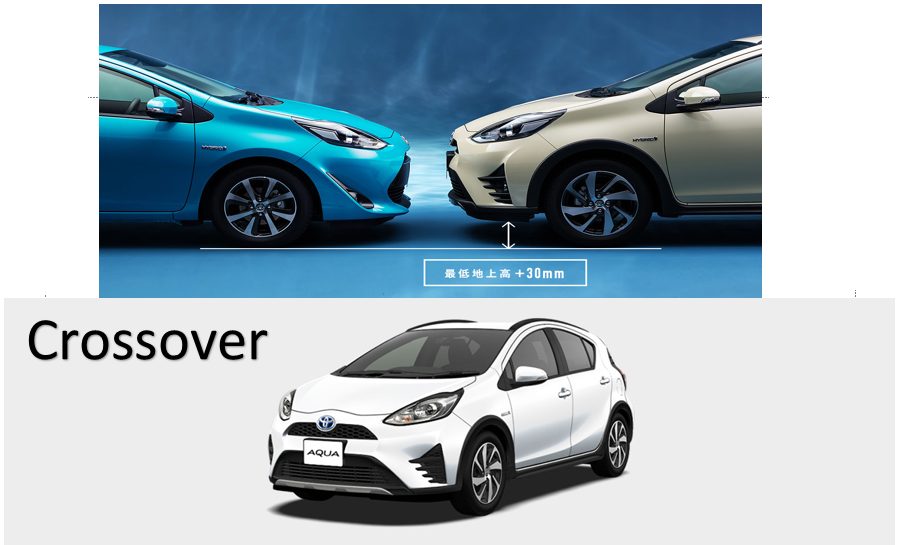 G/G Package
This package includes cruise control, multi-steering button with an option of infotainment and navigation system, auto climate control, power windows with piano coating, armrest, leather seats, smart safety sense system, smart key less entry system, fuel cap front grill with decorative painting and a two tone 4 exterior body color option to a total 17 available body paints.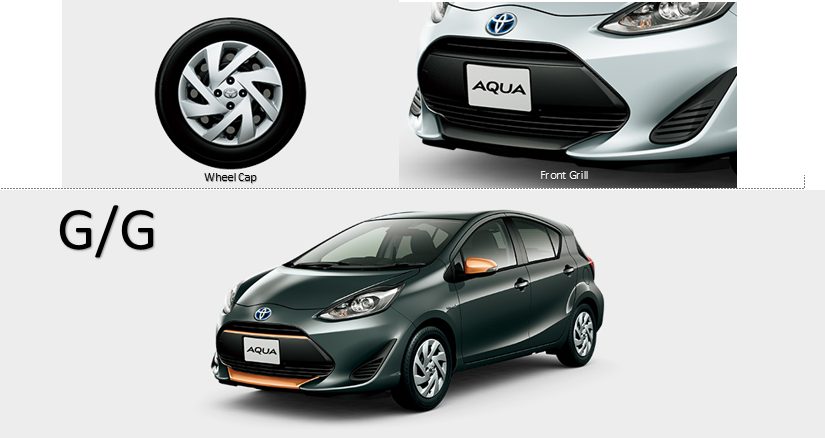 G GR Sports
It's a high grade premium package and completely different from all above packages, different steering design, full leather coating includes seats and instrumental panel with double stitching, smart safety sense, key less entry, cruise control, TAC, exterior body kit, retractable mirrors, Led beam Lights, Exclusive rear combination lamp, Exclusive rear bumper, Dedicated LED illumination beam, Exclusive rear roof spoiler, 17 inch Alloy Rims, Dedicated front sport seats and many others with this package, available in 7 colors.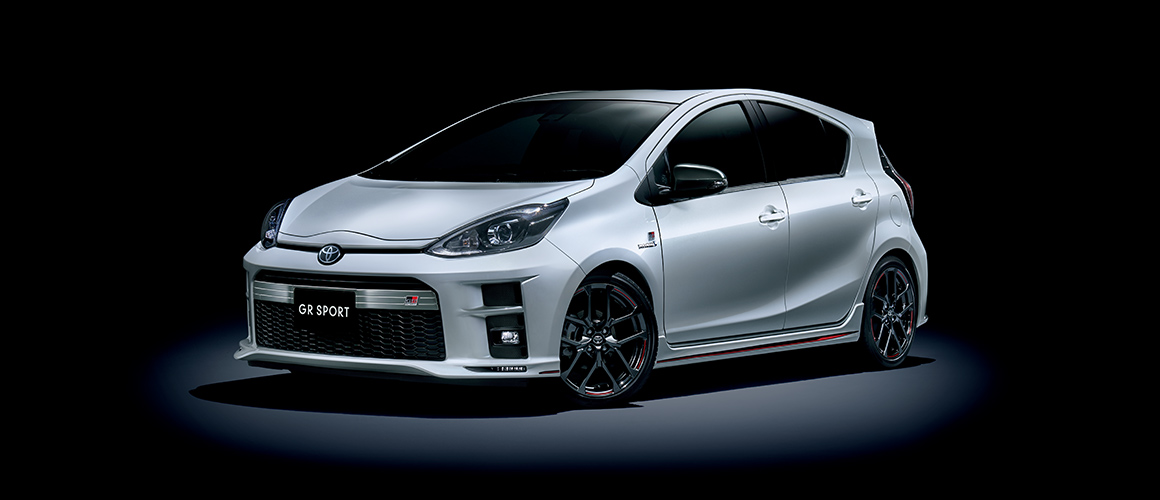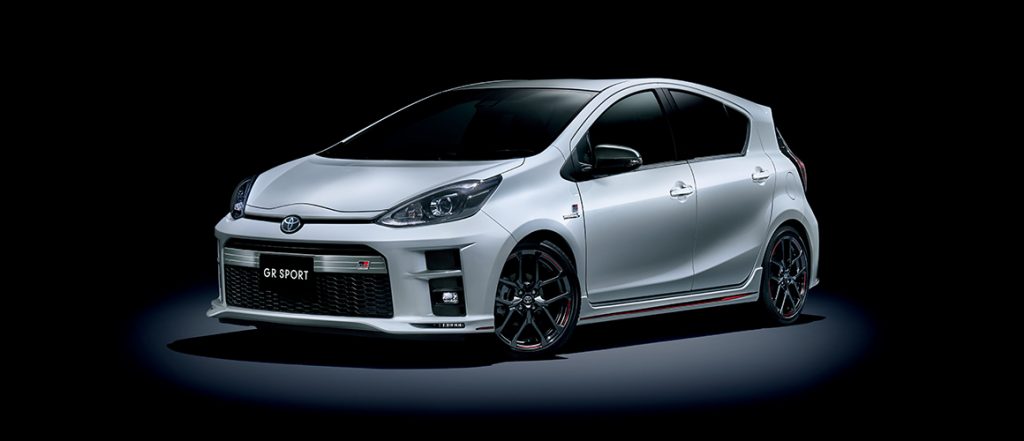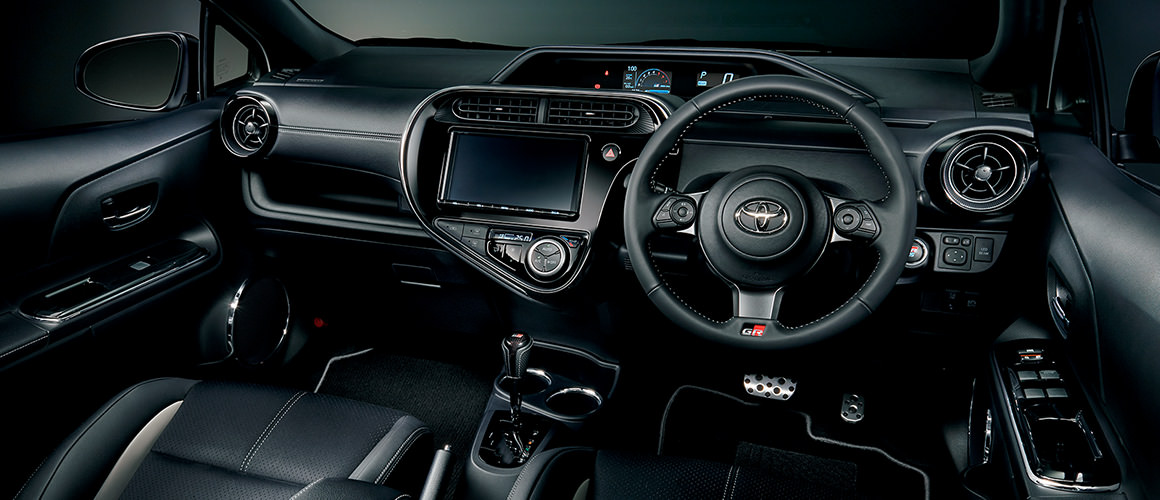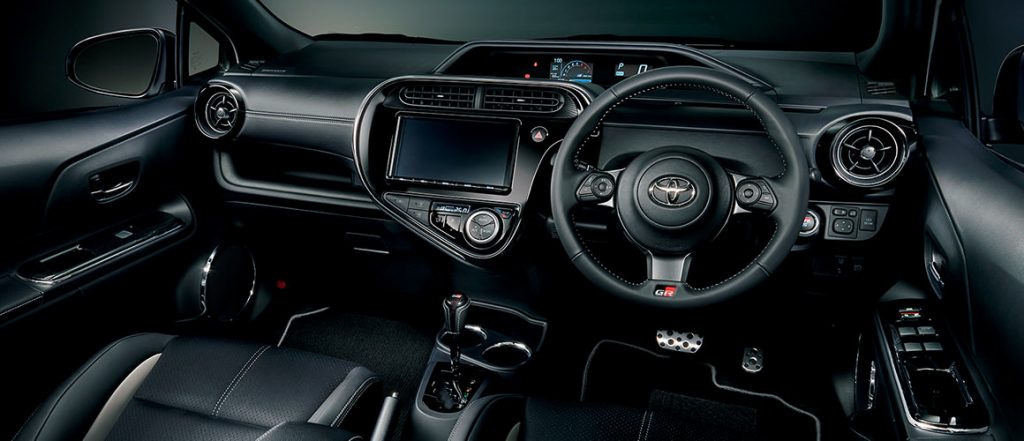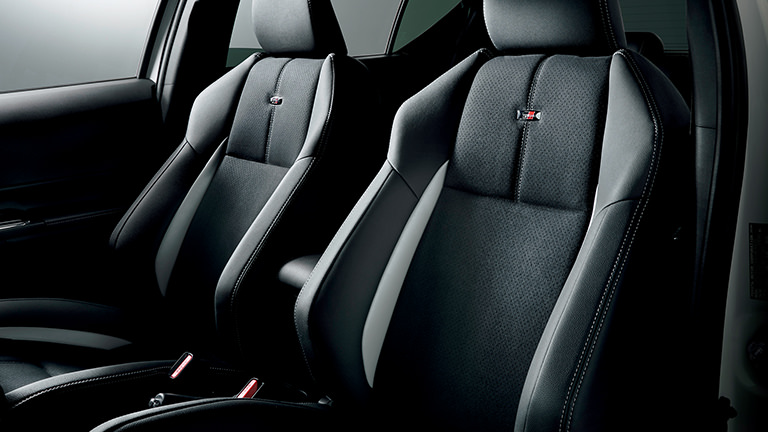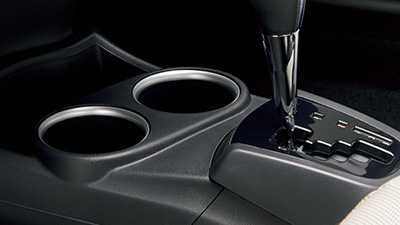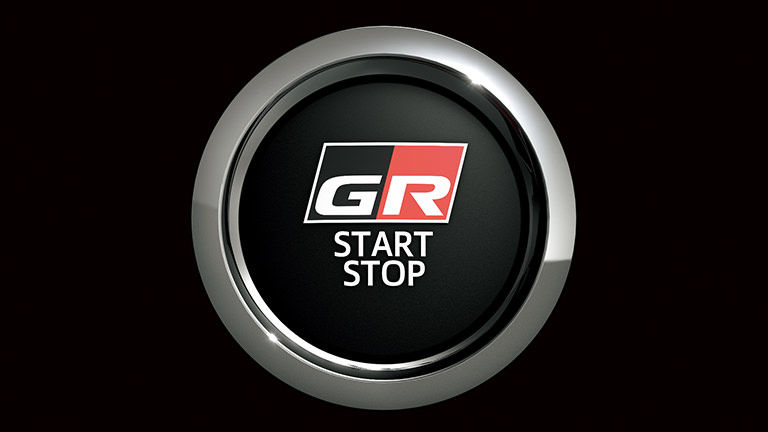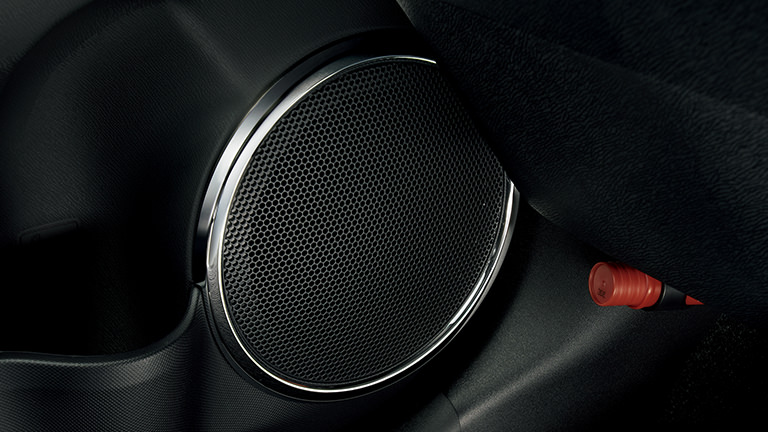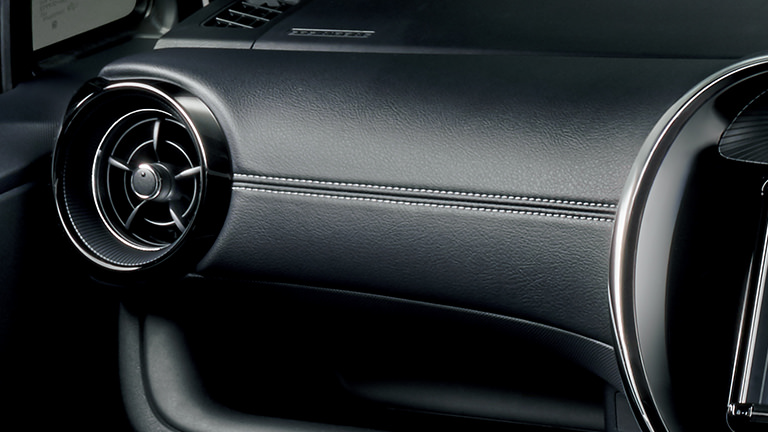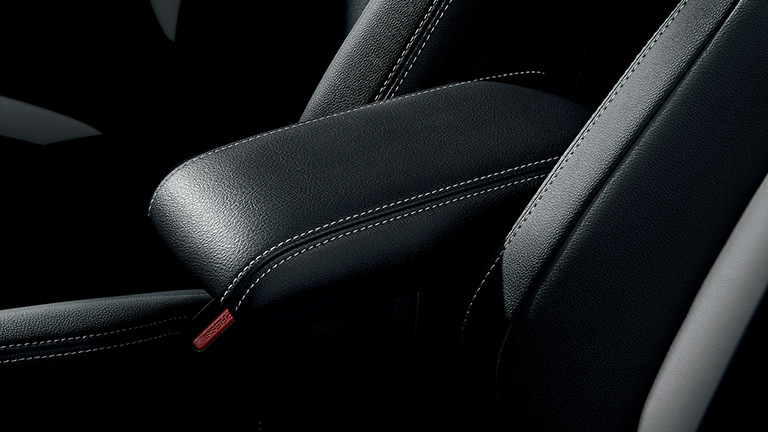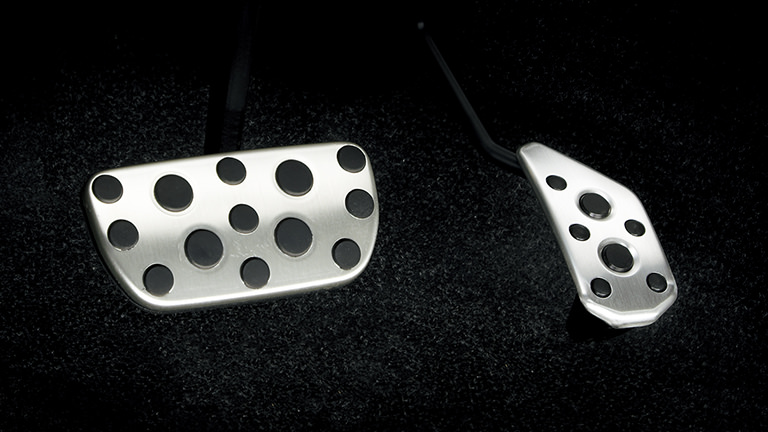 [huge_it_slider id="61 "]
All About Cars News Gadgets

>>

Vehicles

>>

Crossover

>>

Toyota Aqua Specifications, Variants, Packages