Are you excited to buy a vehicle, but confuse and don't know what to get under limited budget along with safety, economical, technological not too old and comfort as well. so here in this list you can choose from small size to sedan, sports and Suv are in detail of why these vehicles are best used cars for teenage drivers under $10k.
All these vehicles taken from in depth research, evaluation and recommendation from car.us.news, motorbiscuits, and motor1. Each vehicle are best suited to specific condition and circumstances.
So Here are the list of Best Used Cars For Teenage Drivers Under $10k
Best Used Small Size Cars For Teenage Drivers
2015 Mazda3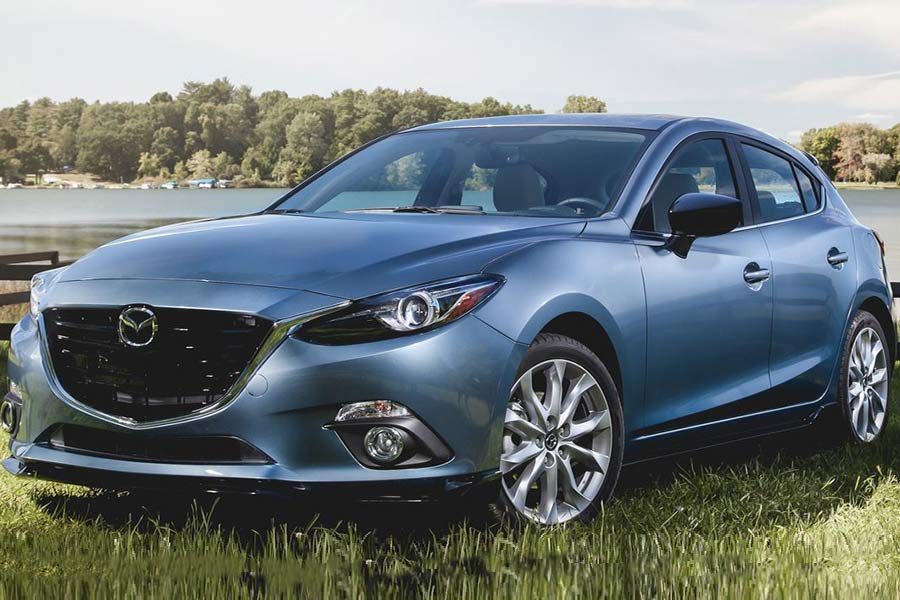 Not every inexpensive vehicle for teens has to be a pain to drive. The Mazda3 is a great alternative for people of all ages who want something more exciting while also being economical and inexpensive.
The Mazda 3, which has always been available as a compact sedan or hatchback, is not only safe, fuel-efficient, and dependable, but it's also a blast to drive, with smooth handling, plenty of speed, and a friendly, sporty attitude. These cars have sleek, high-quality interiors and are spacious for their scale.
To justify this price, the Mazda3 looks and feels more expensive than an ordinary economy car. And while a powerful engine and agile handling might inspire misbehavior behind the wheel, they also make it easier to accelerate into traffic or swerve to avoid an accident. A $10,000 budget buys 2015 Mazda3 — part of the generation sold from 2014 to 2018 — which excelled in crash testing and was available with optional safety features that include automatic emergency braking, a backup camera, and a lane-departure warning.
2016 Kia Soul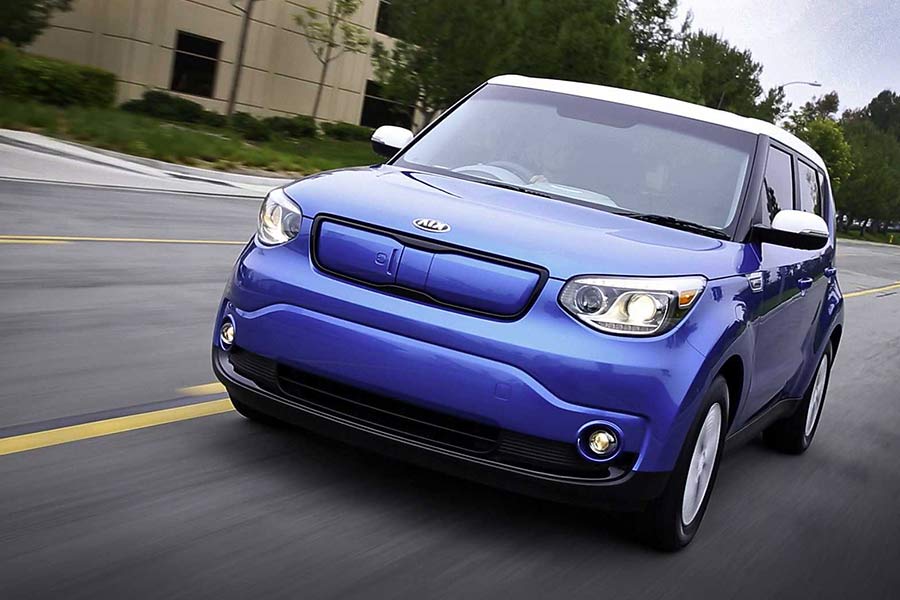 The funky Kia Soul from model years 2015 and 2016 had a strong showing in tests for its fuel economy and responsiveness on the road. Hands-free calling and music playing from smartphones also contributed to higher marks in teen safety, as did the high driving position from where kids can see the road with ease. A Soul from this era should be less than $8,000 on the used market.
2014 Nissan Leaf (Electric)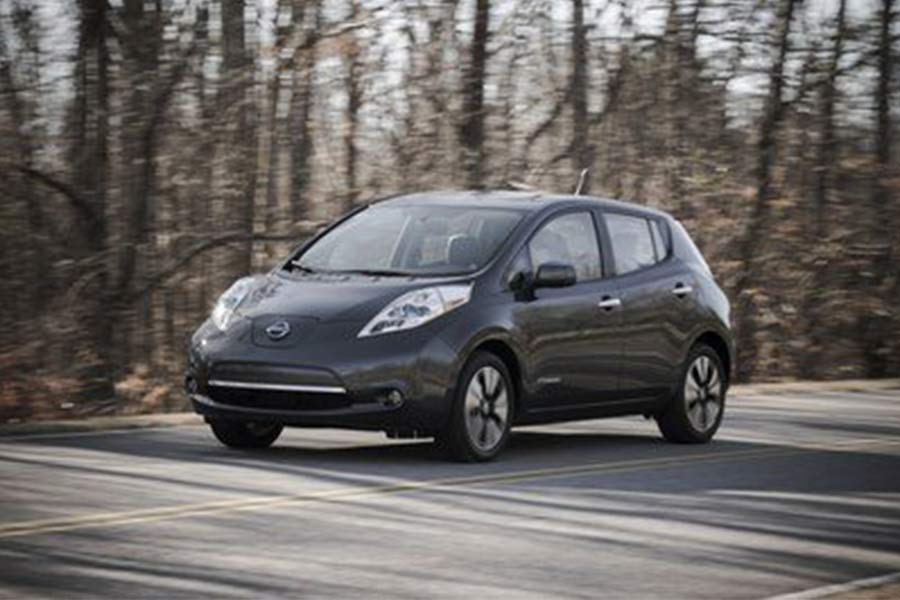 The Nissan Leaf is a battery-electric hatchback that has been on the market in the United States for over a decade. The 2014 Nissan Leaf, which has an estimated price of $9,759 as a used car, is one of the better used Leaf models available.
Propelling the Leaf is an electric motor that provides livelier performance than its 107-horsepower leads you to expect. When new, it offered 84 miles of range on a single charge. You'll want to look for a Leaf that features the available CHAdeMO DC fast-charge port, unless you want to be limited to much slower charging options.
The Leaf seats five in its roomy cabin. It comes equipped with a rearview camera, Bluetooth, a USB port, and satellite radio. Upper trim models feature a Bose audio system and navigation.
2015 Honda Fit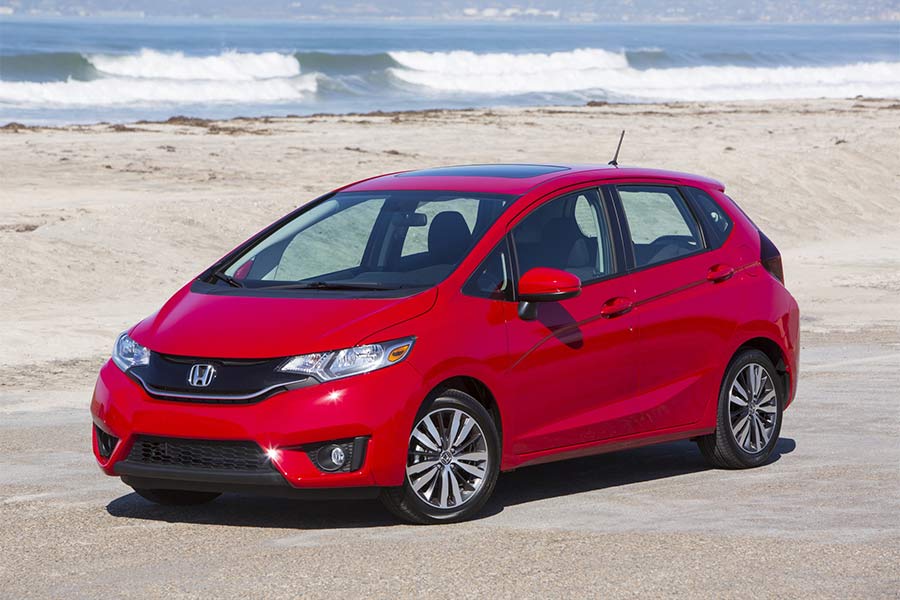 The Fit features one of the most flexible interiors among all vehicles, with the ability to flip and fold its rear seats into numerous configurations for different mixes of passengers and varying shapes of cargo. The Fit gets excellent fuel economy, with EPA ratings as high as 28 mpg in the city and 35 mpg on the highway.
It's a tiny, fuel-efficient city car that's easy to park outside their downtown apartment, yet it's also amazingly roomy for its size — ready to swallow their belongings when they move, or even squeeze in a child safety seat if their family grows.
It brought improved safety, fuel economy, and highway-speed driving manners, and safety features — including a backup camera that's standard equipment even on the base model.
Best Used Sedan Cars for Teenage Drivers
2015 Hyundai Sonata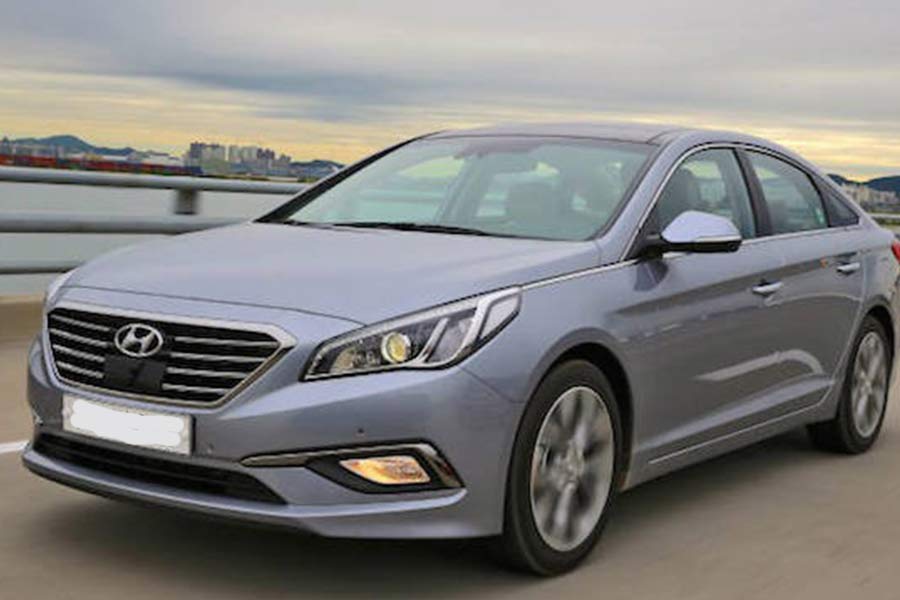 To climb to the top of the highly competitive midsize car market, a car must succeed in all areas. One of these models is the 2015 Hyundai Sonata. It not only has a high expected reliability rating, but it also gets decent fuel economy figures and has a spacious five-seat cabin.
Cloth seats come on lower trims, while the Limited gets leather upholstery. Its standard feature list includes dual-zone automatic climate control, steering wheel-mounted audio controls, Bluetooth connectivity, a USB port, and access to the subscription-based Hyundai Blue Link telematics system. A panoramic glass roof and an upgraded audio system are available.
You can get it several model years newer than a competing Honda Accord or Toyota Camry, and it's a fine combination of comfort, spaciousness, and agility.
2012 or Newer Honda Accord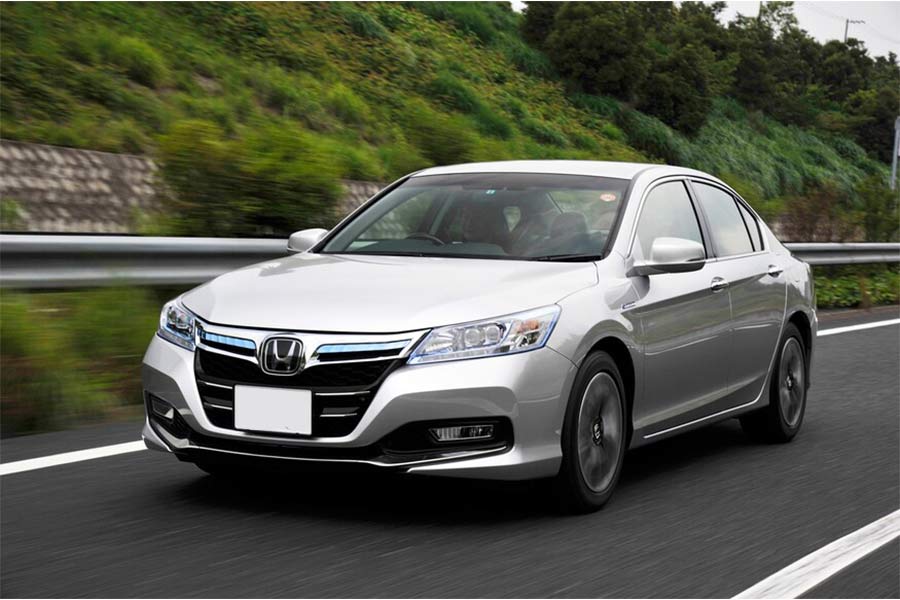 One of America's most popular cars for decades, the mid-size Honda Accord is now in its 10th generation and continues to earn applause for its safety, reliability, and fun-to-drive dynamics. Its ninth generation was sold from 2013 to 2017 and was a fixture on our annual 10Best Cars list, making the cut every year. It was offered as a sedan or a sexier two-door coupe, and both offer impressive interior space, fuel efficiency, and build quality. They also perform well. Most were sold with a spunky four-cylinder, but a V-6 was optional, and it packs quite a punch. Honda even offered a manual transmission, however, most were sold with an automatic. Prices start at a little more than $9000.
2016–2018 Volkswagen Jetta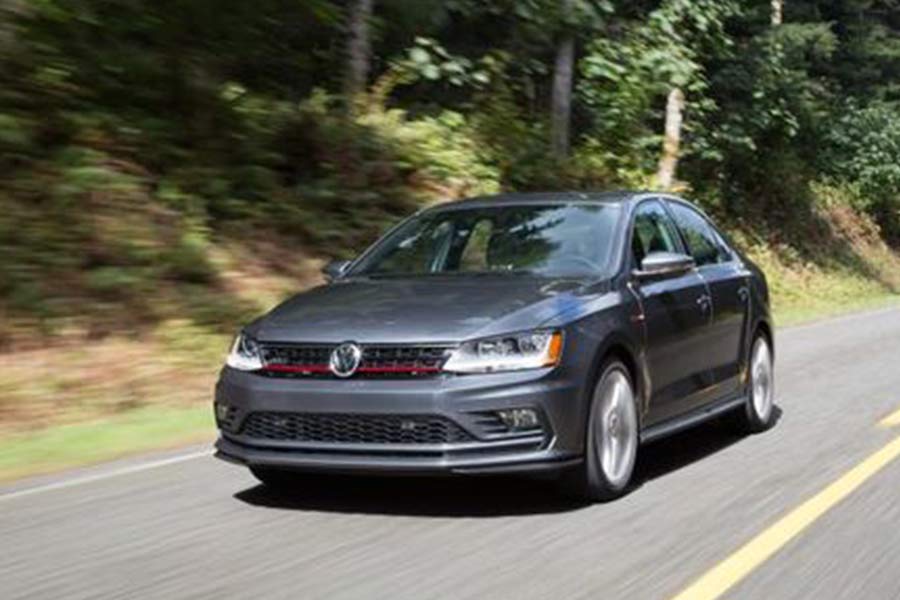 The Volkswagen Jetta has been the company's smallest sedan and one of its most famous models since 1979. When the compact's sixth version launched in 2011, it looked great and sold well before it was replaced in 2019. Jettas from 2016 to 2018 are known for their stylish yet understated styling, roomy back seats, and fast acceleration.
They aren't rocket ships with the standard turbocharged 1.4-liter four-cylinder engine, but they are fuel efficient. In our testing, it took 8.4 seconds to get from zero to 60 mph. Two larger turbocharged four-cylinder engines were offered and have considerably more power and thrust. Manual and automatic transmissions were available. VW also offered a hybrid model in 2016 and the TDI turbodiesel. Remember Dieselgate? Prices start at just under $10,000.
2017 Hyundai Accent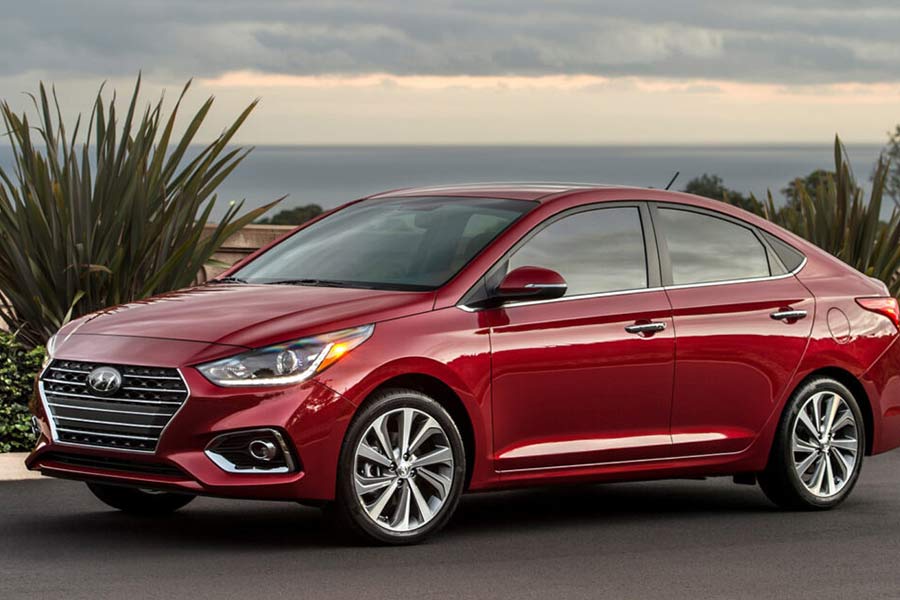 In comparison to the Smart, the Hyundai Accent is a more traditional compact car. It was available as a subcompact sedan or five-door hatchback for the 2017 model year (the newest Accent year that's commonly available for less than $10,000). The Accent is quick to drive, fuel-efficient, and you can get one for a fair price that still has some factory warranty left.
If you're fortunate, you may be able to find the newer-generation 2018 Accent at this expense. It increases fuel economy and crash-test results while still including a backup camera, which is a helpful feature for a teen who is still learning how to reverse.
2018 Nissan Sentra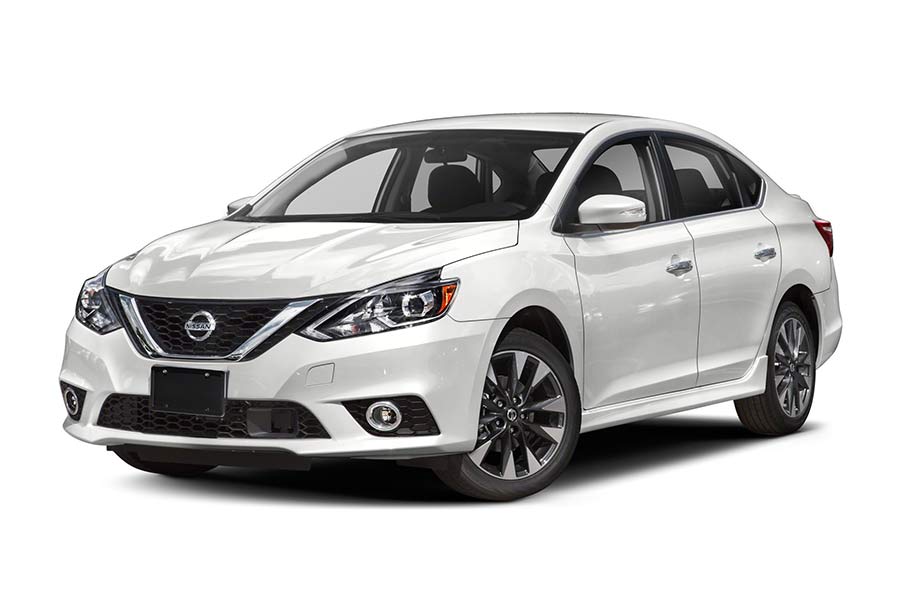 The 2018 Nissan Sentra is a small car that steps up from the subcompact level. This four-door sedan doesn't produce as much excitement as the rival Toyota Corolla or Honda Civic — which is why you can get it for less than $10,000 if you equate it to more heavily used Honda or Toyota models.
The Sentra isn't very sporty to drive, but it does have a roomy cockpit, excellent fuel economy, and excellent exterior visibility.
Furthermore, the year saw the launch of new standard safety features that can be incredibly helpful to a teen driver. Every 2018 Sentra came standard with automatic emergency braking, which can either stop or reduce a collision, as well as a rearview camera to prevent scrapes on the back bumper.
If you'd rather save more money and get an older model, we'd still pick at least a 2015; that's when Nissan updated the car to improve its crash protection.
2013 Mazda6i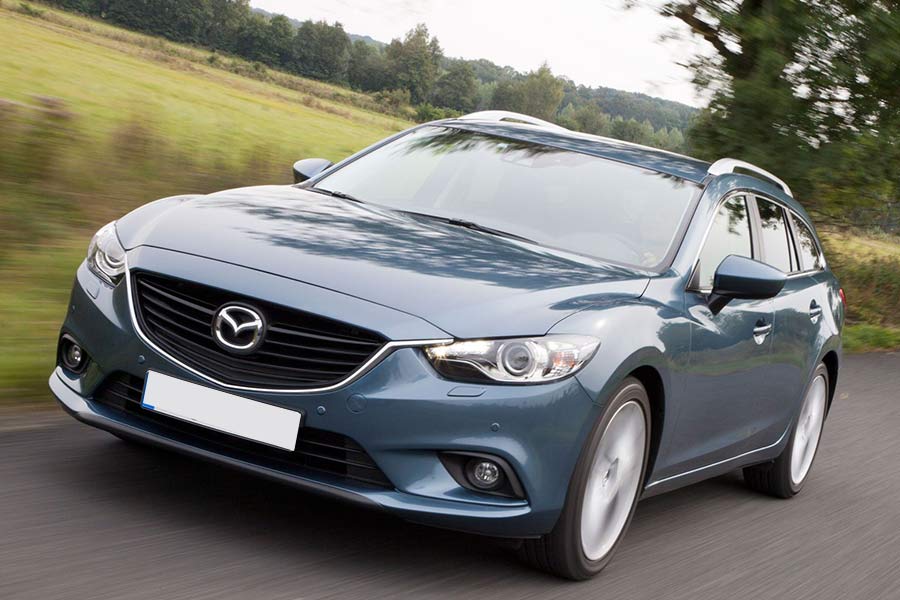 The Mazda6i from model years 2009 through 2013 rated as one of the safest teen cars because of its smart handling and simple controls. Used options with available blind-spot monitors may be the ultimate antidote to the follies of youth driving, but it is hard to go wrong with any options in the 6. Going back to 2013 models could yield a buy near $10,000.
2014 or Newer Subaru Impreza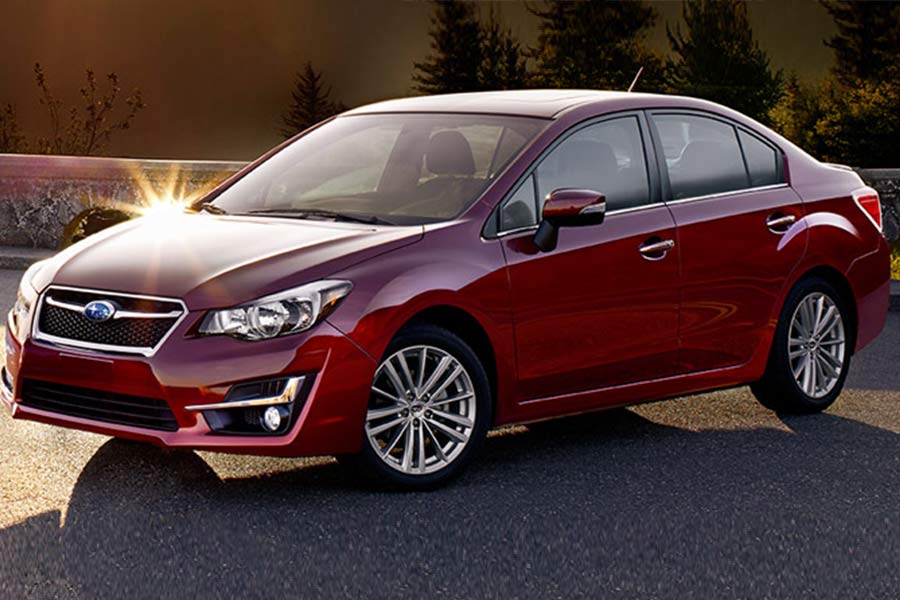 Subarus have earned such a good reputation for safety and reliability that there are three on this list. The smallest is the Impreza, which is unique in the compact class for its all-wheel-drive powertrain. Additional traction and stability in wet or snowy conditions is one of the reasons the model is so popular in the Northeast and Northwest regions of the country.
Available as a small sedan or hatchback, the Impreza is also fuel efficient and performs well with solid handling and adequate acceleration. The turbocharged Impreza WRX is a favorite of car enthusiasts. The fifth generation of the Impreza was sold from 2012 to 2016. The sixth generation, still sold today, debuted in 2017. Prices for well-kept 2014 models start at about $8500.
Best Used Sports Cars for Teenage Drivers
2011 Chevrolet Camaro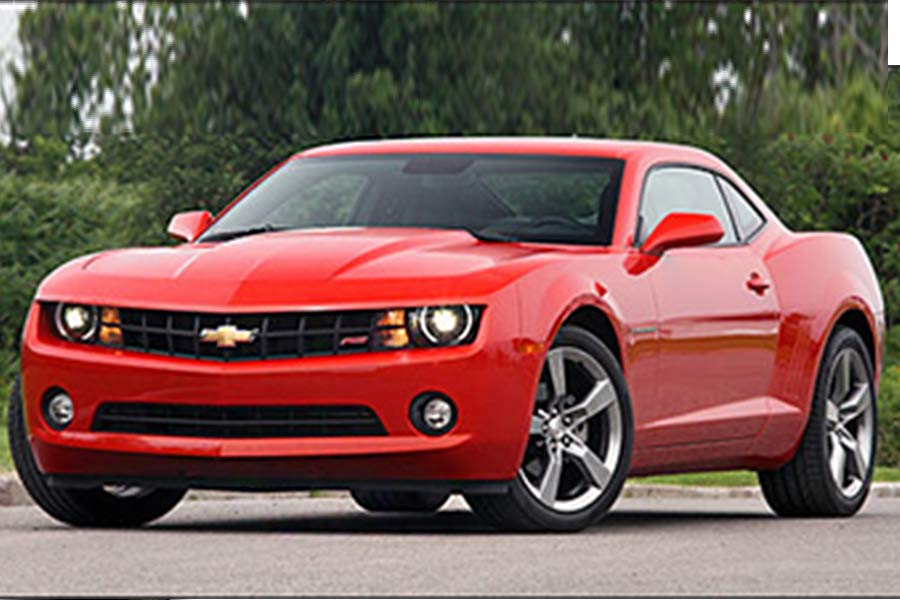 A decent muscle car for under $10,000 can be found as far back as a 2010 Chevrolet Camaro. That was the year the Camaro made a comeback following a long absence. With V6 and V8 engine options, the 2010 Camaro is a combination of new and retro styling.
The Camaro earns a midpack spot. Its predicted reliability is top-notch, while its interior score leaves something to be desired. That's because the Camaro's large exterior footprint doesn't translate to the interior, where occupants will find seats that are cramped.
Buying a 10-year-plus-old sports car is a bit risky. You can reduce the risk by paying close attention to the vehicle history report and getting a comprehensive pre-purchase inspection. The mechanic you choose should pay particular attention to any collision damage and repairs, plus corrosion and rust damage.
2010 Ford Mustang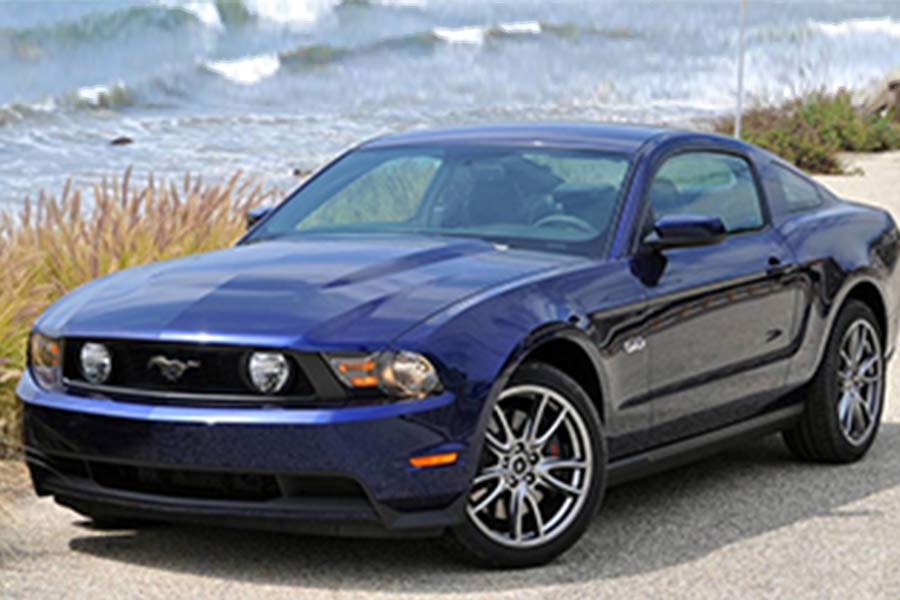 Under the hood of the 2010 Mustang is a 210-horsepower V6, a 315-horsepower V8, or a 540-horsepower V8. However, whether it has been wrecked, you shouldn't expect to find a 540-horsepower Shelby GT500 for less than $10,000.
Power locks and windows, a CD player, air conditioning, and an audio system with a CD player and an auxiliary input are all standard on the 2010 Mustang. Navigation, leather upholstery, heated front seats, a rearview display, and a glass roof are all available on 2010 Mustangs.
2010 Mazda MX-5 Miata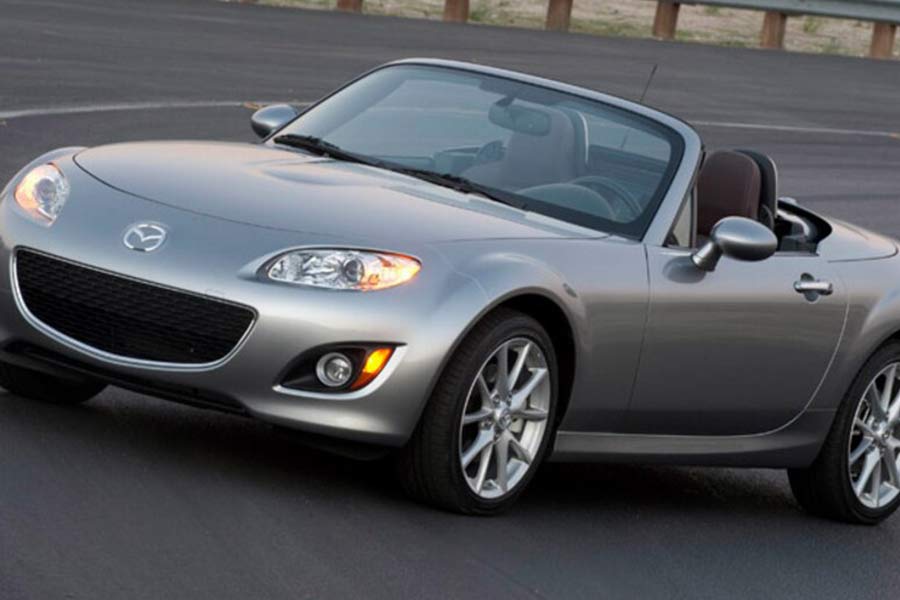 Throughout its four generations, the Miata has been recognized as a brilliantly engineered two-seat roadster you can own without breaking the bank. The 2010 Mazda MX-5 Miata is the top-rated model in our ranking of 2010 affordable sports cars. It won our 2010 Best Sports Car for the Money award.
As you might expect with a sports car, the Miata has a small cabin and little trunk space. Its engine is rated at 167 horsepower when fitted to either the available five- or six-speed manual transmissions. Opt for an automatic, and the engine power output is limited to 158-horsepower. Though some drivers yearn for more power, most find the Miata's horsepower plenty for the lightweight two-seater. Few cars anywhere near the price of the Miata can match its nimble and composed handling. Compared to rivals, the MX-5 gets great fuel economy.
Every Miata comes with power windows, air conditioning, and a six-speaker audio system with a CD player. Upper trim models add cruise control, leather upholstery, an upgraded Bose sound system, and power door locks with remote keyless entry.
Best Used SUVs for Teenage Drivers
2013 Subaru Outback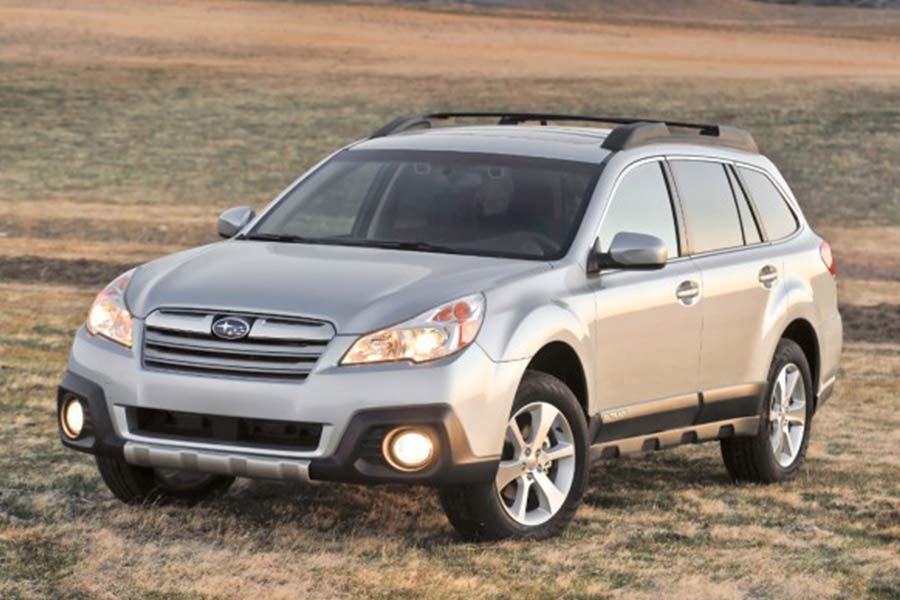 The Subaru Outback, a station wagon/crossover version of the Legacy sedan, is another comfortable mid-size vehicle for adolescents. The Outback not only has plenty of room for cars, but it also has more cargo space than other similarly sized SUVs — and it gets decent gas mileage. All-wheel drive is available to help maintain stability on icy roads.
Subaru was also one of the first major manufacturers to deliver a suite of innovative safety technologies, with the Outback and Legacy receiving EyeSight for the first time in 2013. Auto emergency braking, forward collision warning, and lane-departure warning are also included. The machine wasn't used as standard equipment, so look for any used cars that have it.
2012 Toyota RAV4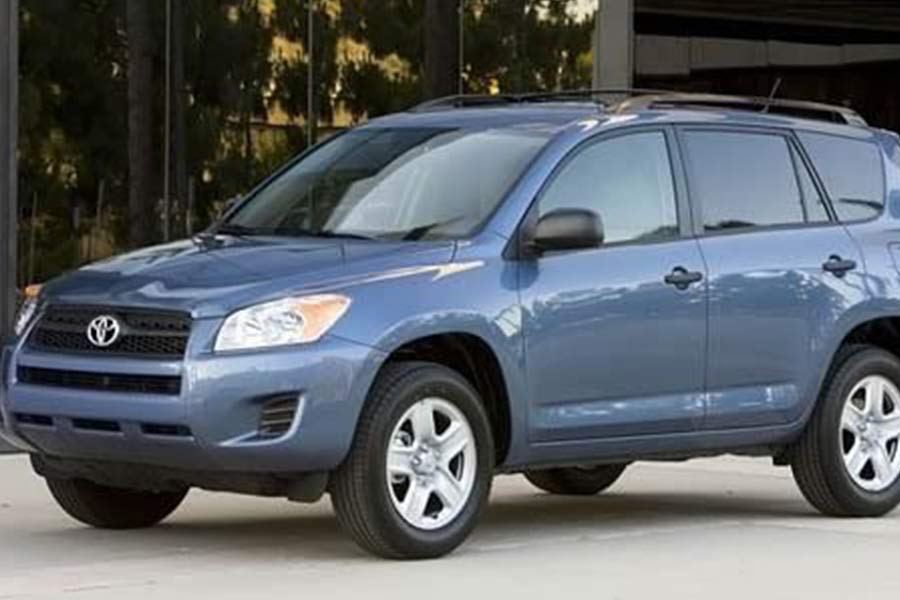 Consistently one of the top sellers among all vehicles, the compact Toyota RAV4 crossover SUV from this era is one of the rare vehicles to come with a side-opening door at the back instead of a horizontal lift gate. It offered a choice of a four-cylinder engine or, rare for this size class, a smooth and quick V6; it gets top marks for durability. The interior is refreshingly roomy and there's plenty of cargo room behind the seats.
2013-2014 Mazda CX-5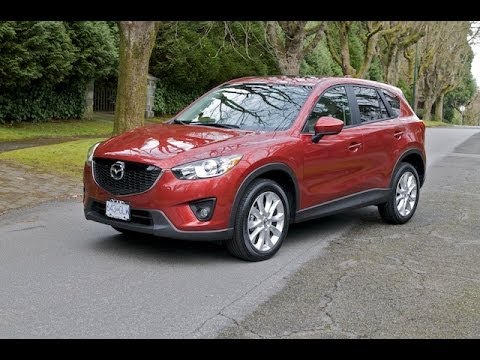 The CX-5, Mazda's compact crossover, has only been around for two years, but we've been fans from the start. The first generation of the small SUV launched in 2013 and lasted until 2017, when the new version was launched. Both cars have class-leading athleticism and driver satisfaction, as well as well-designed interiors and stylish exteriors.
Even the older ones are still attractive. The CX-5 has always been more soccer player than soccer mom in terms of style. The crossover received a few upgrades in the second half of 2016, including a backup camera, touchscreen audio system, and navigation system, which became optional on the Touring and Grand Touring trim tiers.
2014, 2016 or Newer GMC Terrain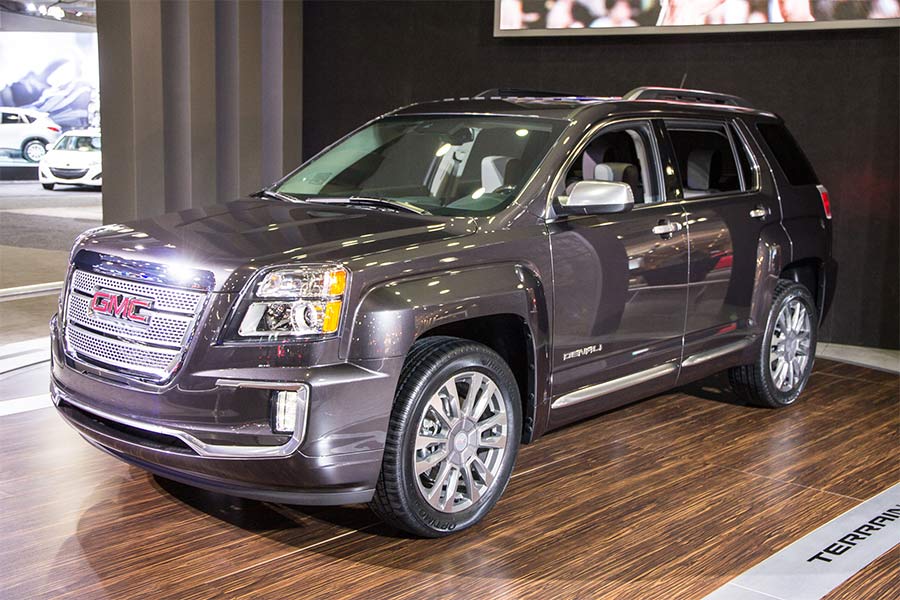 The GMC Terrain is a Canadian-built compact crossover with tough styling and optional all-wheel drive that is mechanically identical to the Chevrolet Equinox. Since 2010, two generations have joined the showrooms. The first was available until 2017, and the second was released in 2018 and is still available today. According to results, the 2014 edition, as well as versions sold from 2016 to the present, have a high degree of reliability.
The first model was powered by a 2.4-liter four-cylinder engine or a powerful 3.6-liter V-6 engine that offered rapid acceleration. Both were wired to a six-speed automatic transmission. GMC began offering two turbocharged four-cylinder engines with a nine-speed automatic transmission in 2018.
The larger of the two engines was also used in a long line of General Motors products, including the Chevy Camaro. In the Terrain, the 2.0-liter made a strong 252 horsepower. Prices start right around $9500.
All About Cars News Gadgets

>>

Regional

>>

America

>>

United States

>>

Best Used Cars For Teenage Drivers Under $10k