These are the popular and most successful roomiest midsize suv across US and worldwide as per availability, best in their class, performance and the space inside car room.
List of Best Roomiest Midsize Suv 2020
2020 Hyundai Palisade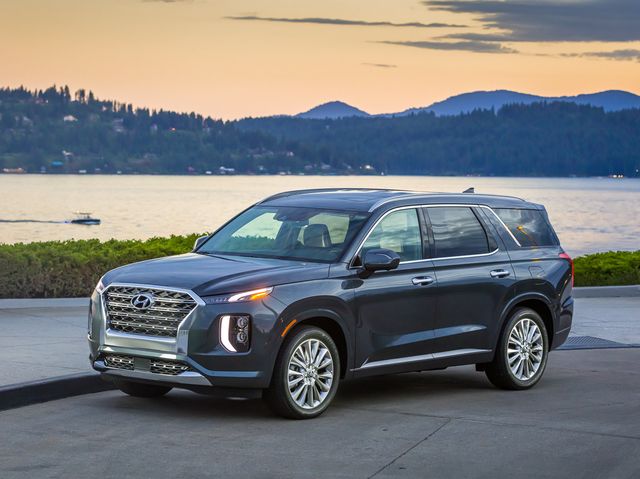 The Hyundai Palisade was launched as an all-new model for 2020, taking the spot of the three-row Hyundai Santa Fe. The Palisade is new, shiny, and takes a high position in our midsize SUV rankings. This is thanks to a wealth of standard tech and safety features, a serene ride, and row upon row of comfortable seats. Not only can all three rows accommodate taller passengers, but the Palisade includes rear-seat treats such as air vents and charge ports.
Second-Row Legroom: 42.4 in | Third-Row: 31.4 inch
Price:
$31,550
2020 Kia Telluride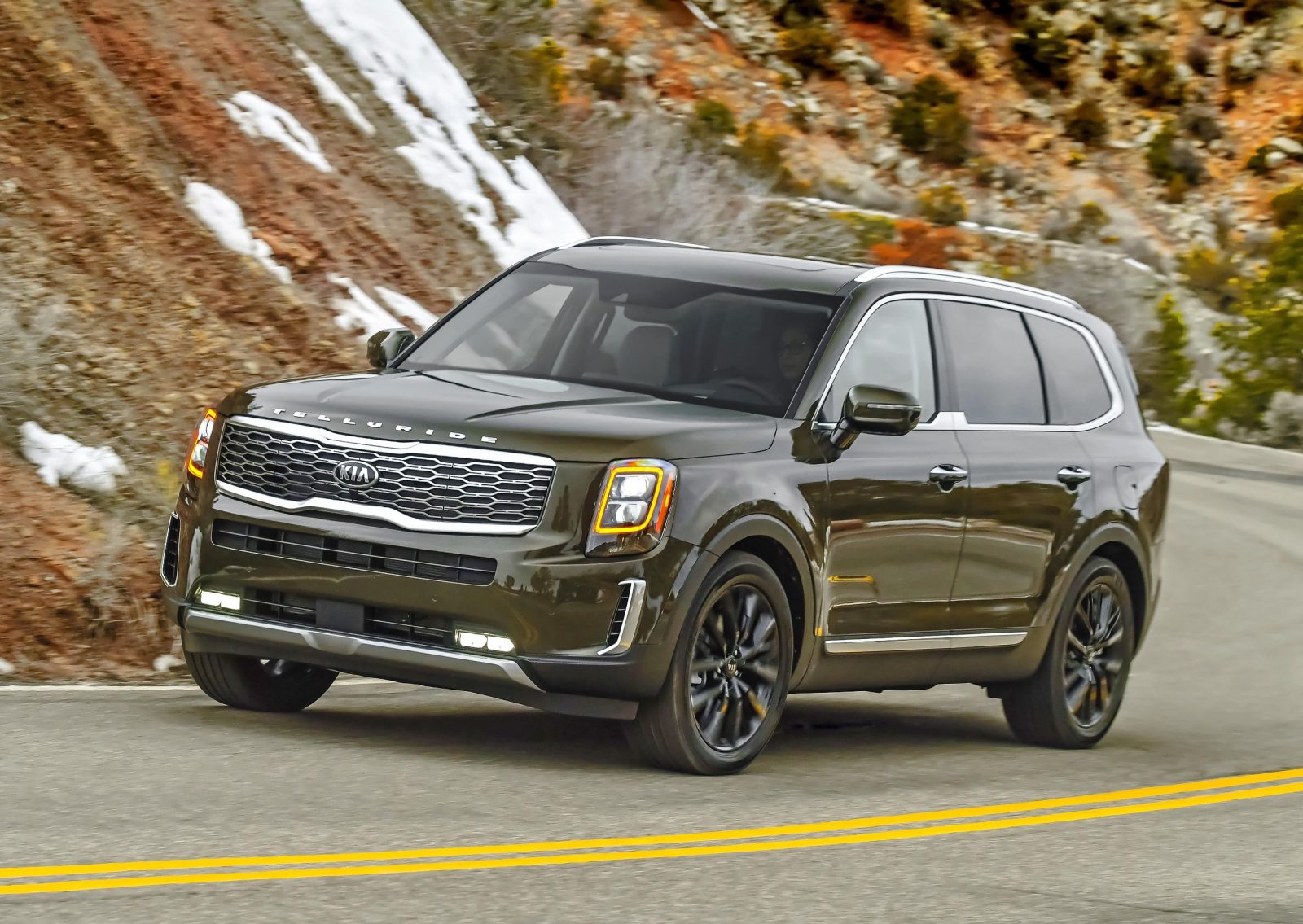 The Telluride seats as many as eight people. Soft-touch surfaces fill the cabin and help create an air of elegance. Its intuitive infotainment system comes with a healthy dose of standard features, including an 8-inch touch screen, Apple CarPlay, Android Auto, six USB ports, and Bluetooth.
Second-Row Legroom: 42.4 in | Third-Row: 31.4 inch
Price:
$31,690
2020 Buick Enclave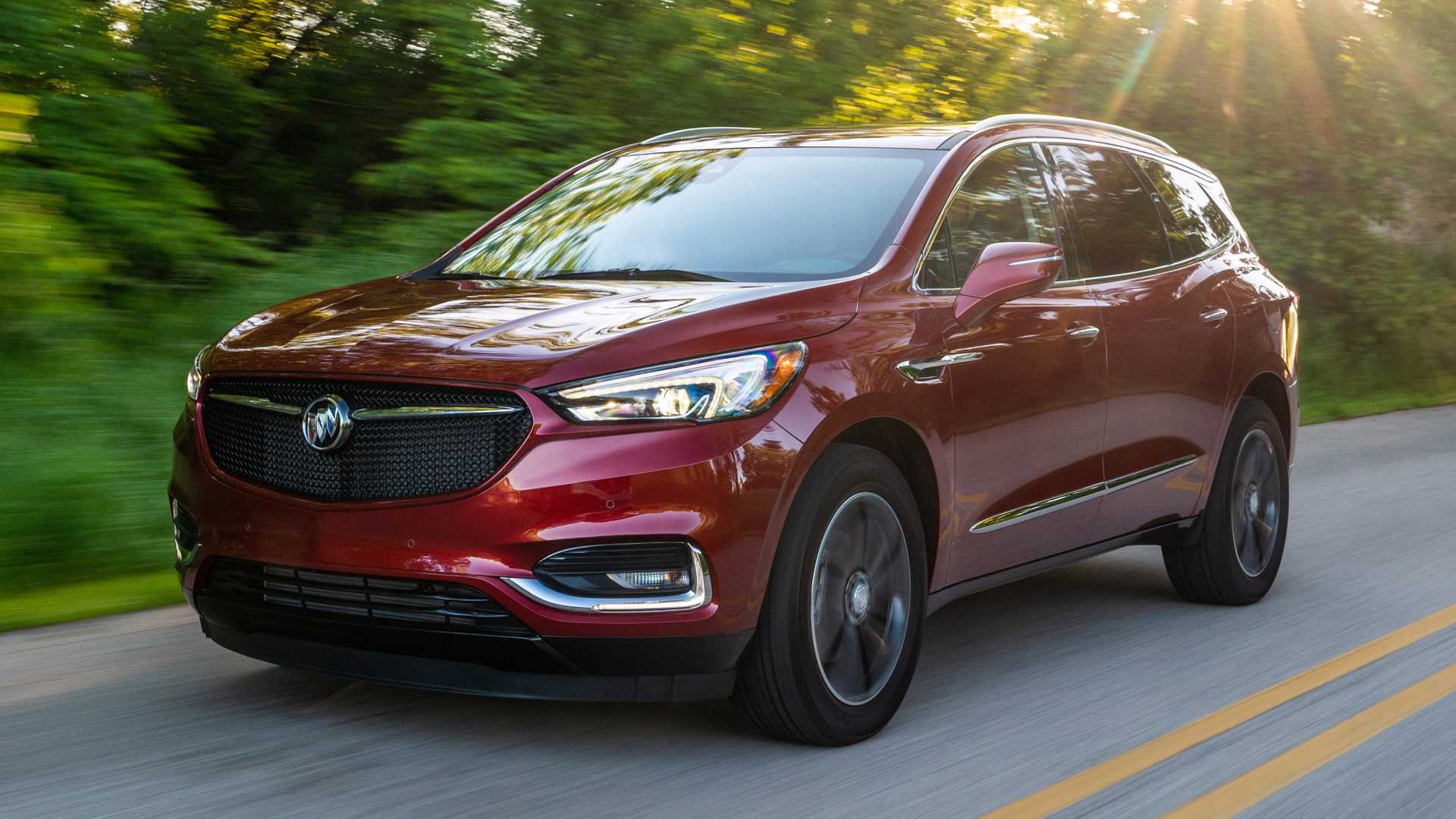 In addition to ranking in the bottom half of the midsize SUV class, the Buick Enclave has one of the segment's highest base prices. However, it also comes with a rich array of standard features. Other strengths include a robust powertrain, a cushy ride, and straightforward infotainment controls. In short, the Enclave is a good vehicle caught in a class of great ones.
Second-Row Legroom: 38.9 in | Third-Row: 33.5 inch
Price:
$40,000
2020 Ford Flex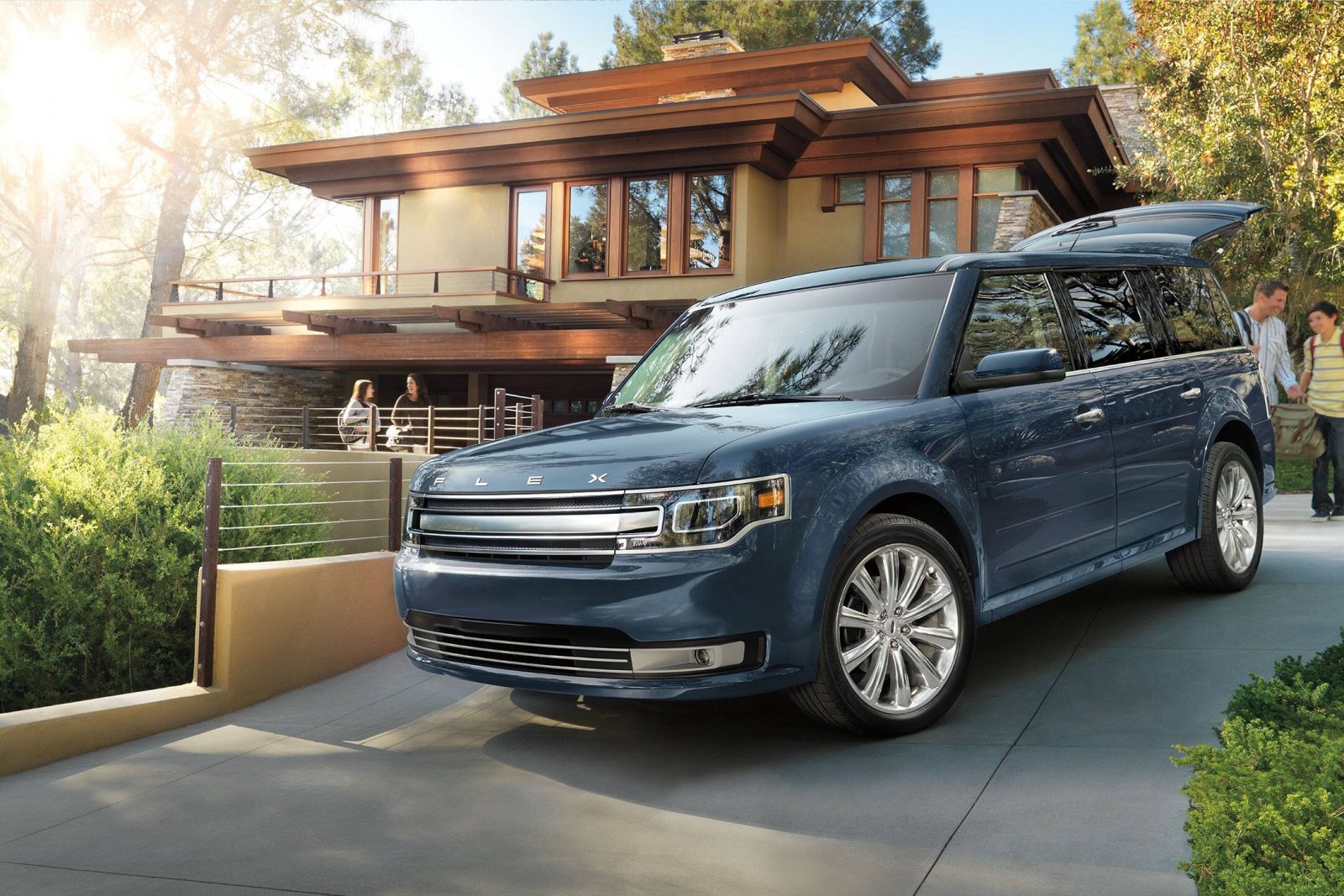 The roomiest midsize SUVs from the Blue Oval include three choices, but in the end, it's the 2020 Ford Flex that edges out both the Explorer and the two-row Edge itself.
The eye-catching boxy design of the Flex, combined with a length of nearly 202 inches, means passengers can sprawl out across 155.8 cubic feet of cabin. But the situation is a bit different in terms of cargo capacity. The Flex supplies 20 cubic feet behind the third row of seating, 43.2 cubic feet behind the middle row, and 83.2 cubic feet in total. But even with those numbers, the Flex — which is one of the longest vehicles in the segment — is near the bottom of the class for overall cargo space.
Second-Row Legroom: 44.3 in | Third-Row: 33.3 inch
Price:
$28,315
Relevant: Top 32 Cars That Americans Drive the Most
2020 Toyota Highlander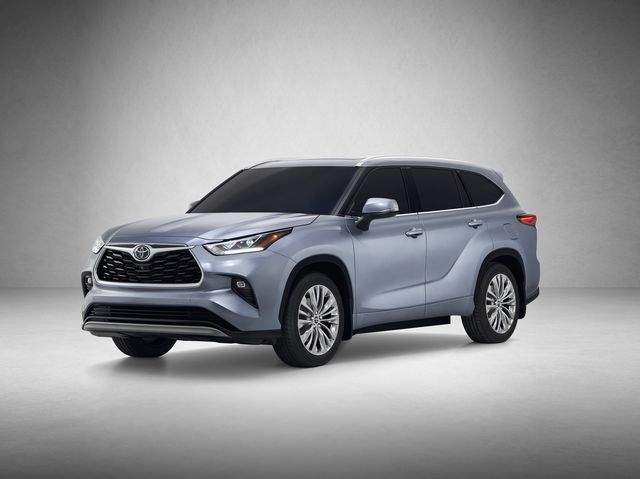 It's shorter than both the Durango, by almost 10 inches, and the Acadia, by just over 1 inch. Nonetheless, the Highlander also is higher on our list of the roomiest midsize SUVs: It manages to squeeze 144.9 cubic feet of passenger volume into an overall length of 192.5 inches.
Engineers also carved out a fair amount of storage space. If you fold down the second and third rows of seating, the Highlander can hold 83.7 cubic feet of gear — not far off the pace of the bigger Durango. However, shoppers should note that Toyota engineers shift much of that volume forward. The result is a roomy front row but tight accommodations for the third row.
Second-Row Legroom: 38.4 in | Third-Row: 27.7 inch
Price:
$31,350
2020 Nissan Pathfinder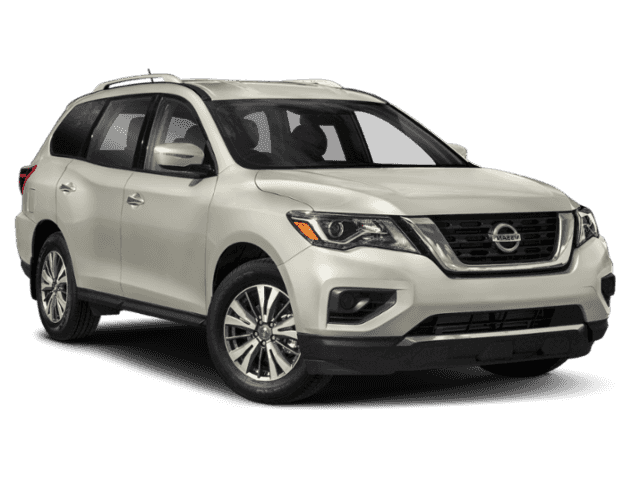 Once an off-road-ready ruffian like the Toyota 4Runner, the Nissan Pathfinder has matured and has happily found itself in a family way. For starters, it's a car-based crossover, not a body-on-frame, old-school 4×4 like it used to be. There is seating for seven with easy access to the third row, even with a child seat installed on the second-row bench. Even with a 284-hp 3.5-liter V-6 powering either the front or all four wheels through a continuously variable automatic transmission, the Pathfinder isn't fun. Instead, it feels at home performing local weekend errands and long-distance highway trips; in short, it is a stellar minivan alternative.
Second-Row Legroom: 41.7 in | Third-Row: 30.7 inch
Price:
$31,680
Relevant: Best Sounding Cars Under 20k
2020 GMC Acadia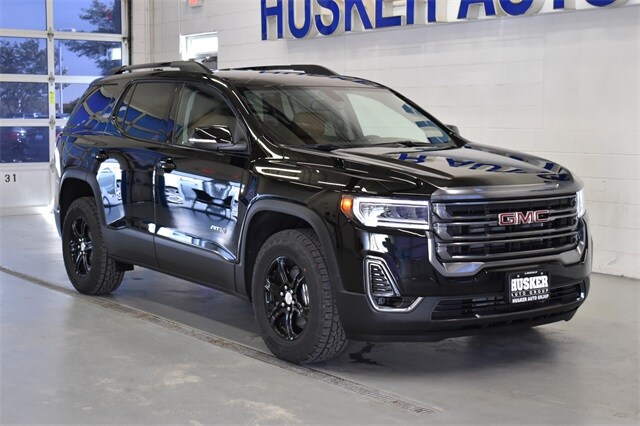 The three-row Acadia provides plenty of storage and room for up to seven, despite being smaller (and much lighter) overall than its predecessor. It drives fine for an SUV; in our testing, the front-drive version matched its EPA fuel-economy rating of 25 mpg, but the all-wheel-drive model fell short of its estimate by 5 mpg, managing only 20 mpg. Cargo room is tight with the third row in use but improves considerably with it folded. Touchscreen infotainment with Apple CarPlay, Android Auto, 4G LTE connectivity, and mobile Wi-Fi is standard. In spite of its relative newness, the Acadia is being given a mid-cycle refresh for the 2020 model year.
Second-Row Legroom: 39.7 in | Third-Row: 31.1 inch
Price:
$29,800
2020 Chevrolet Traverse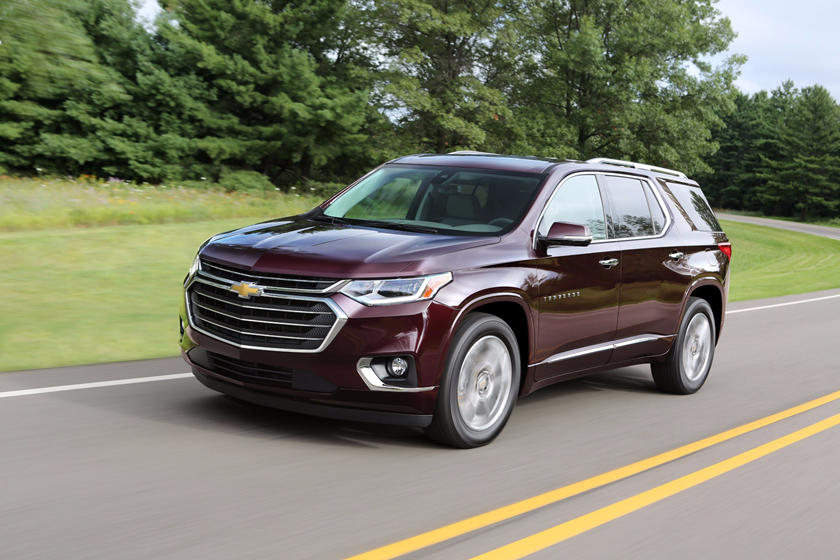 Make no mistake, Chevy Traverse is no minivan, but its interior is nearly as spacious as one. The 310-hp 3.6-liter V-6 under the hood drives the front or all four wheels through a slick-shifting nine-speed automatic; opting for the lower-spec four-cylinder engine means giving up the option of all-wheel drive. A 7.0-inch infotainment display is standard, and an 8.0-inch unit is optional; both come with Apple CarPlay and Android Auto. Automated emergency braking is an available feature, as are conveniences like adaptive cruise control and automatic high-beam headlamps.
Second-Row Legroom: 38.4 in | Third-Row: 33.5 inch
Price:
$29,800
Relevant: Best Family Suv with 3rd Row
2020 Dodge Durango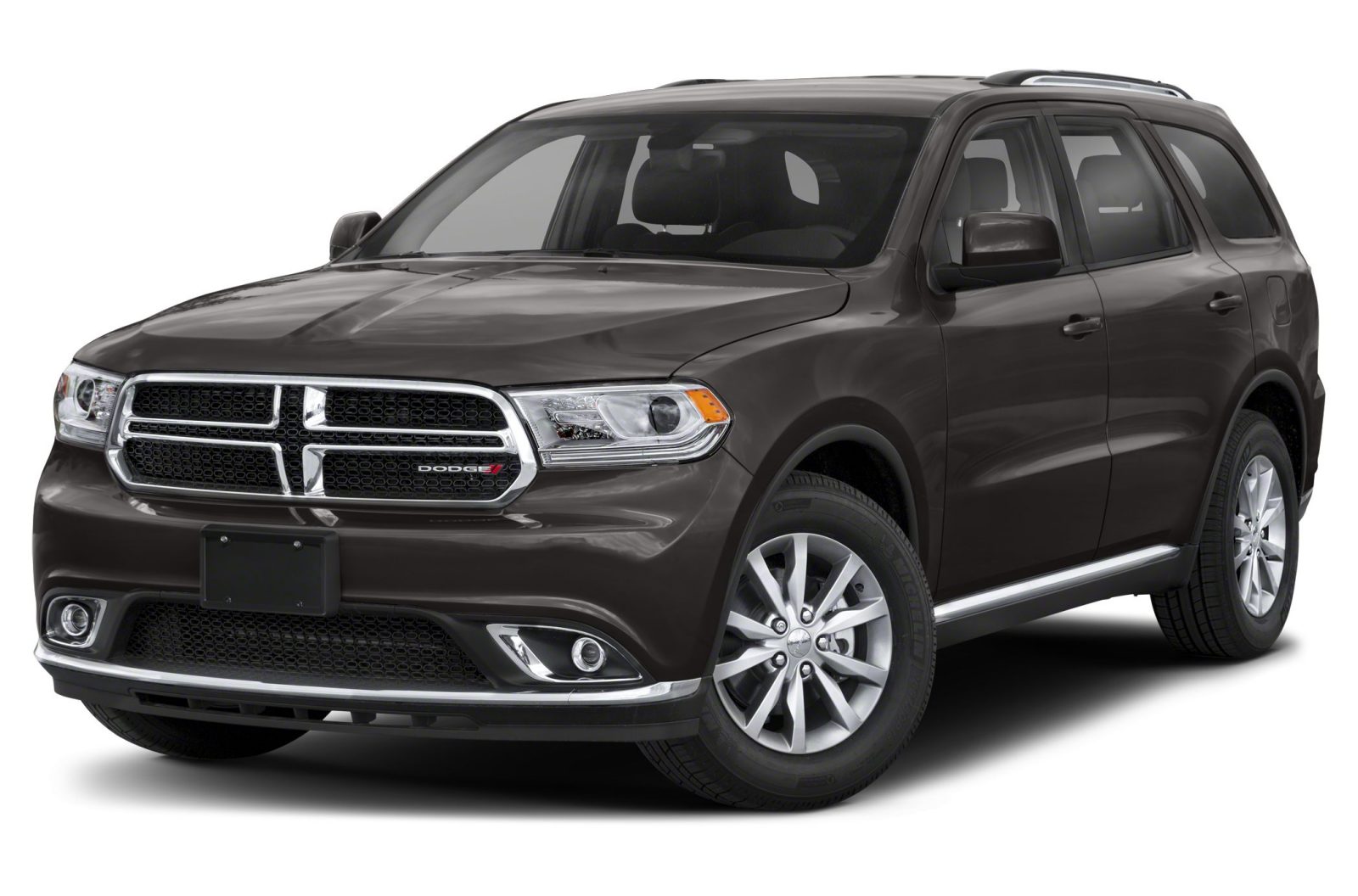 The three-row Dodge Durango remains big and brawny in an era of soft, curvy crossovers—and it's also not as trucklike as other large SUVs. Its handling is quite good given its size (even in regular-grade, non-SRT form), and its ride is comfortable. Gutsy engines—there's a V-6 and a V-8—can pair with rear- or all-wheel drive. The V-6 can tow 6200 pounds; the V-8 can tow 7400 pounds. The optional third row makes room for seven. Uconnect infotainment with an 8.4-inch touchscreen and satellite radio is optional; it's one of our favorite systems.
Second-Row Legroom: 38.6 in | Third-Row: 33.5 inch
Price:
$30,495
2020 Honda Pilot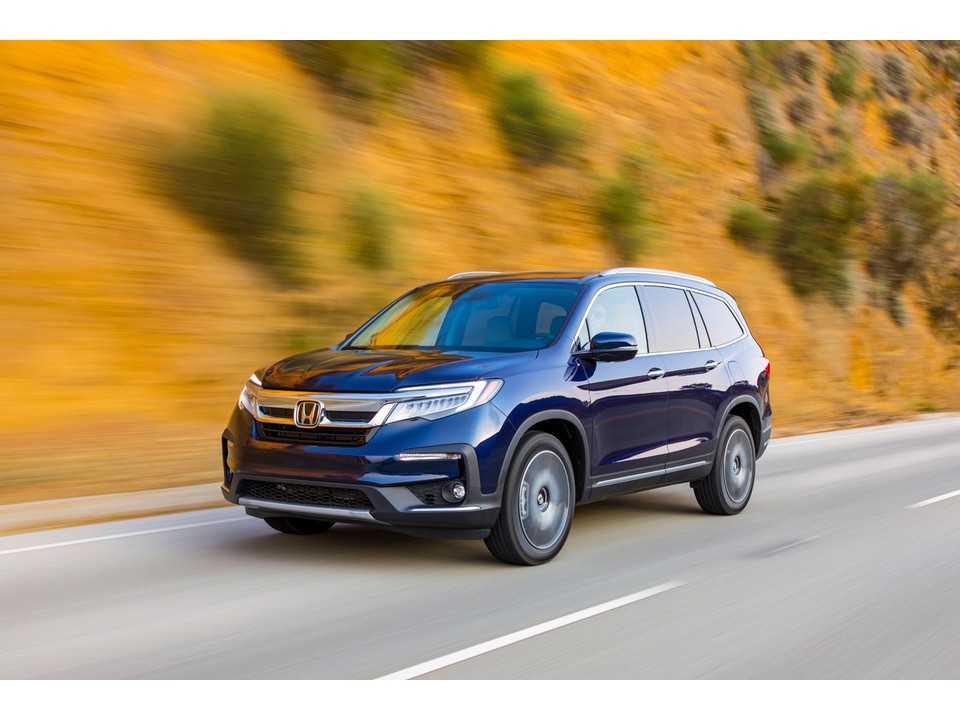 The Honda Pilot is the brand's midsize SUV offering. It has excellent cargo volume, and higher trims unlock features such as a large touch screen or a nine-speed automatic transmission. Regardless of trim, the Honda Pilot provides a refined, well-mannered ride. It's a good midsize SUV, but there are some great ones in this segment.
Second-Row Legroom: 38.4 in | Third-Row: 31.9 inch
Price:
$31,550
Relevant: Crossovers with Third Row Seating
2020 Subaru Ascent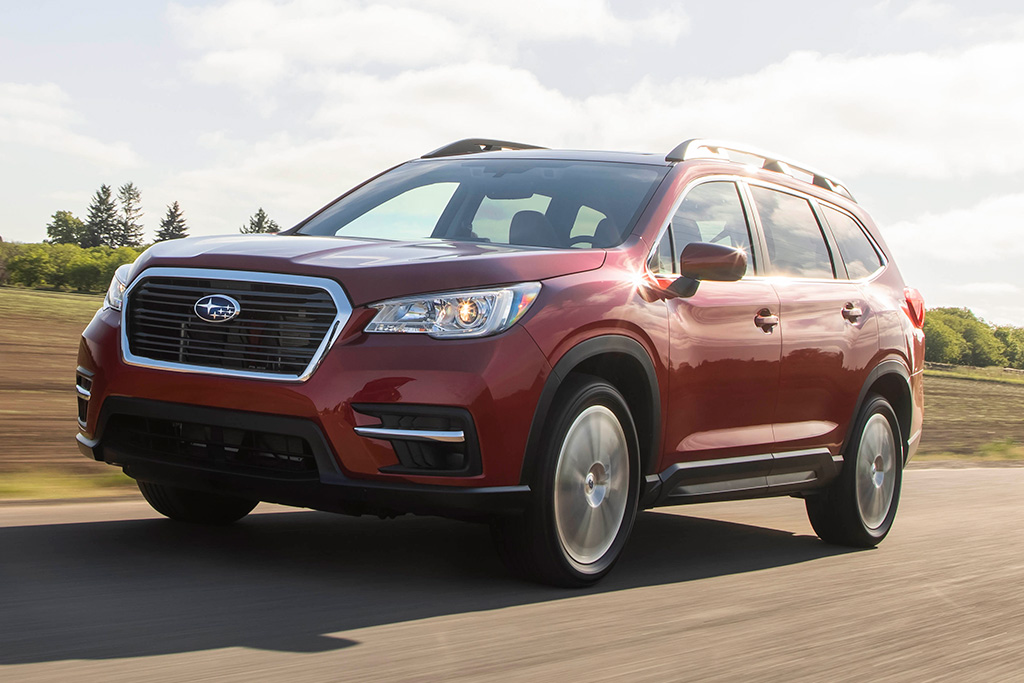 The biggest vehicle in the brand's current lineup — both inside and out, to comfortably manage up to eight people, the Ascent offers three rows of seating and 153.5 cubic feet of passenger volume. For cargo, you can fold the second and third rows to create 86.5 cubic feet of storage space. At 196.8 inches, the Ascent also is long enough to handle 17.8 cubic feet of gear even with all seats filled. Splitting the difference, by folding only the third row, nets you 47.5 cubic feet of storage. Naturally, the Ascent builds on those benefits with traditional Subaru features like standard symmetrical all-wheel drive.
Second-Row Legroom: 38.6 in | Third-Row: 31.7 inch
Price:
$31,995