Before explaining which high-mileage oil additive is best for a vehicle, take a closer look and understand when you need a high-mileage oil additive on what circumstances would be best for your vehicle engine.
High Mileage engine Oil Vs High Mileage Oil Additive
High Mileage oil
Two kinds of High mileage oil is fully synthetic and synthetic Blend
What contains in High Mileage oil?
High-mileage oils have ingredients to take care of older engines, like conditioners, seal swells, antioxidants, detergents and wear or friction additives. Typically they use a viscosity modifier that is durable and won't lose viscosity very easily. These oils need to stay thicker longer to protect engine parts.
Not all high mileage oil has all blends, some are dedicated for specific task such as removing engine sludge, stop engine friction for longer duration, do not lose viscosity.
However the blends quantity in high mileage oil is just about 10-18 percent.
When to use High Mileage oil?
There are two school of thought for using high mileage oil, first is to improve efficiency after you feeling in terms of (Low Fuel Efficiency, Increase the range of more miles on an oil before it being changed, remove sludge). It can be use in after 50000 miles or 75000 miles it depends.
The second is to switch if your older vehicle is beginning to show signs of engine loosening. If you notice an oil drip, that's a sign you should start using high-mileage engine oil. If your engine "sounds louder" and you are noticing a new rattling noise, sometimes the engine would benefit from a denser oil.
High mileage oil addresses specific weaknesses in your engine that are related to old age.
Reduced oil consumption: High mileage vehicles tend to leak and burn off more oil than younger cars due to degraded engine seals. High mileage oil rejuvenates degraded seals, which leads to less oil consumption and burn off.
Less engine sludge: Older engines tend to accumulate sludge left behind by other motor oils. High mileage oil breaks up and dissolves residual sludge.
Protection from damage: High mileage vehicles tend to suffer from more general wear and tear than younger cars. The additives in high mileage oil preserve and protect your entire engine.
What high mileage of oil do I have to use for my car?
It depends on your car engine health, daily consumption of car and the weather where the car is operation. a detail topic about of what grade of high mileage oil would be best for my car.
High Mileage Oil Additive
What contains in High Mileage oil additives?
Different types of oil additives are available to suit different uses and engines. Some engine oil additives have the objective of controlling chemical breakdown in oil while others improve viscosity, promote cleanliness, disperse deposits and prevent corrosion. Conventional and synthetic motor oils usually contain a combination of many types of oil additives that have been developed for a particular engine type.
Aftermarket oil supplements may include a single form of oil additive to fix a particular problem, or a combination of additives to improve overall engine safety.
Types of Blend
VISCOSITY MODIFIERS: Viscosity modifiers, also known as Viscosity Index Improvers (VIIs), keep your motor oil's viscosity within an acceptable range no matter what outside temperature.
ANTI-WEAR ADDITIVES: Anti-wear oil additives coat engine parts and surfaces to protect them from wear.
CORROSION AND RUST INHIBITORS: Corrosion and rust inhibitors prevent chemical breakdown by neutralizing acids in your motor oil and slowing the oxidation.
DETERGENTS: Detergents are intended to keep the motor running clean by removing contaminants from parts of the engine and preventing rust.
DISPERSANTS: Dispersants help prevent deposition and sludge by suspending solid particles in your engine oil.
ANTIFOAMANTS: Antifoamants reduce the surface tension between air bubbles and engine oil which makes it easier for them to pop and dissipate. Without antifoaming additives, motor oil may produce small bubbles of air which cause loss of oil pressure and cavitation.
When to Use High Mileage oil Additives?
As discussed earlier regarding the use of high-mileage engine oil for older cars simply to prolong the life of an engine, but not all high-mileage oil only produces an expected result, there may be several factors, but the main one is the amount of oil additives in the oil wasn't enough to repair the engine as it should have been, therefore to make it more effective oil supplement in the name of oil additive available to cover the gap and fix engine specific issues.
What kind of oil additives do I have to use?
Basically many oil additives contain all 6 blend to prevent all foam of engine issues to ensure car engine live long last.
Though, some engines have particular problems that need to be solved, using only high mileage oil with random oil additives might not solve the problem due to a lower amount of oil additive or a small to zero unique form of additive mix that needed to fix the problems.
Therefore you have to identify the issue such as your car has a problem of antifoamants issue, so you have to use specific oil additive that has antifoamants blend.
Some wants to maintain viscosity for those cars who need longer time interval to change oil at any outside temperature without losing viscosity.
Some engine getting to start a worst gas mileage this can be a sign that the compression stroke of your engine is not operating properly. This may be due to deposition build-up, engine oil leakage or lack of lubrication.
Benefit of using high mileage oil additive
Reduces wear and tear
Restores compression
Extends service intervals
Stabilizes engine oil
Reduces heat
Lowers noise
Improves fuel economy
Therefore Here Are the Few Most Popular High Mileage Oil Additive
LUCAS OIL High Mileage Oil Stabilizer – 1 quart
Rejuvenates seals and gaskets
Helps stop leaks, noise and smoking
Contains zinc anti-wear agent ZDDP
Liqui Moly 2009 Anti-Friction Oil Treatment – 300 ml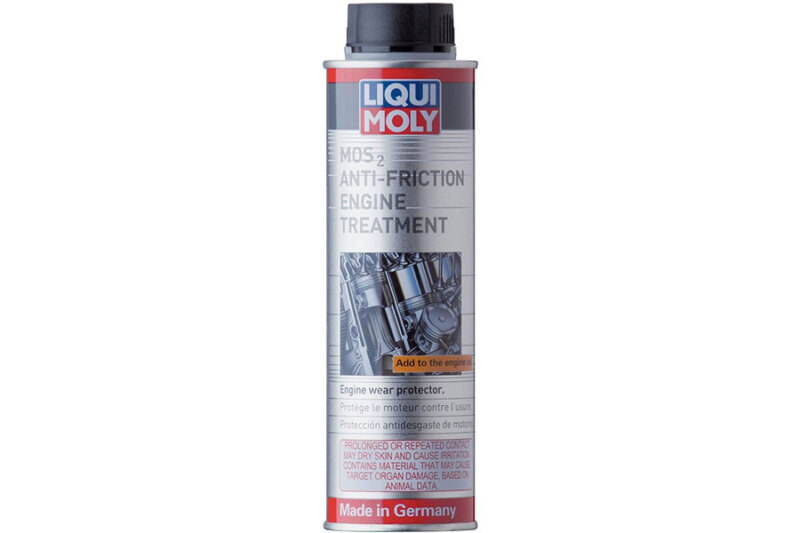 Motor oil additive – Liqui Moly MoS2 anti-friction (300 ml. Can)
Forms High load-bearing film of lubricant on all friction surfaces
You will be surprised at how much better your engine sounds and how controlled it will be even at very high RPM
Liqui Moly (20002) Cera Tec Friction Modifier – 300 ml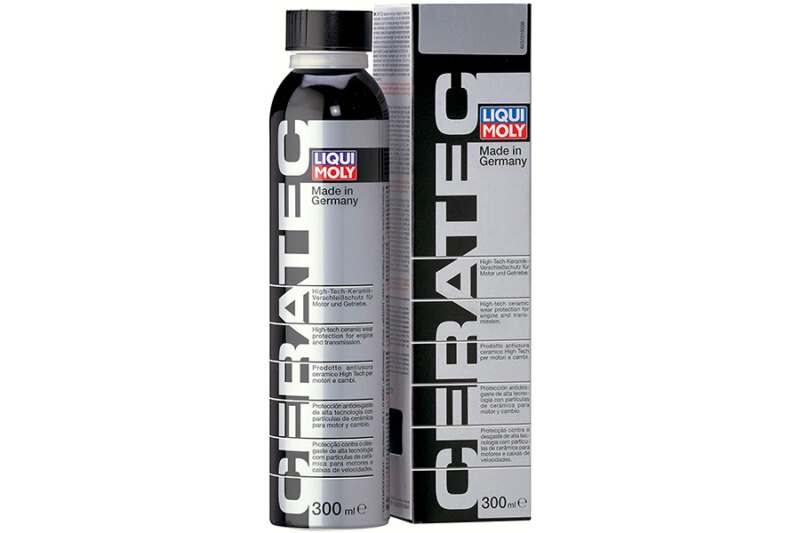 Mixable with all commercially available motor oils
Stable even under high thermal and dynamic permanent loads
No deposits and absolutely compatible with all commonly used filter systems
Resists extremely high and low temperatures
Sea Foam SF-16 Motor Treatment – 16 oz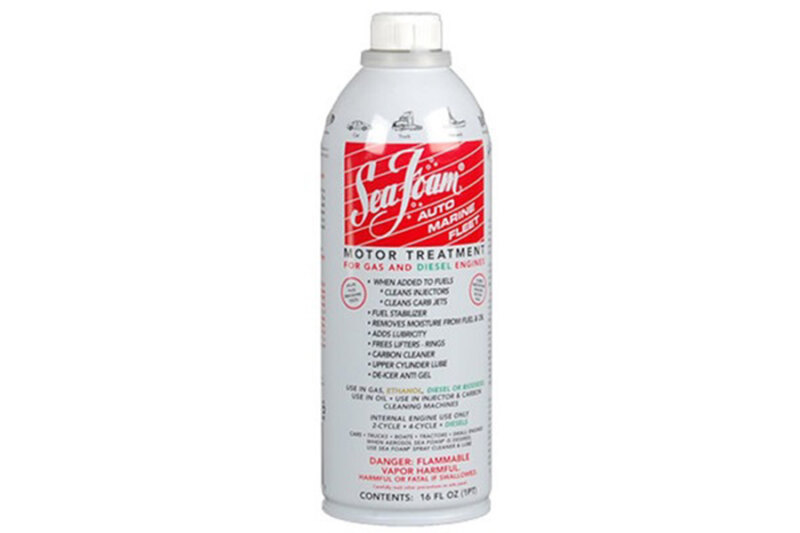 Cleans injectors, carb jets and passageways
Cleans and lubricates intake valves, pistons and cylinders
Dissolves and cleans fuel residue in fuel systems
Dissolves oil deposits in crankcase
Clean timing chain tensioners and VVT actuators, quiet noisy lifters
100 percent pure petroleum
STP High Mileage Treatment Kit, Fuel System Cleaner, Engine Flush, Transmission, Oil Stop Leak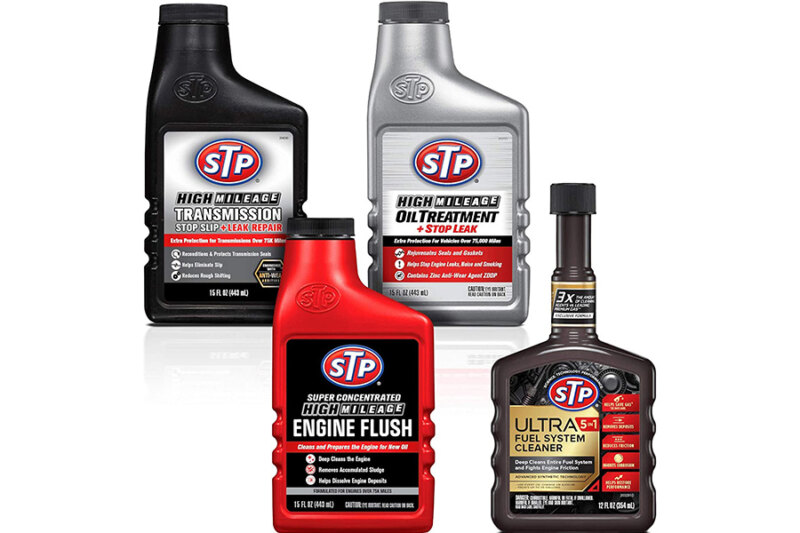 STP Super Concentrated High Mileage Engine Flush cleans and prepares your vehicle's engine for new oil
STP High Mileage Oil Treatment + Stop Leak's high-viscosity formula, complete with anti wear agent ZDDP, is specially formulated to help fight metal-to-metal friction by providing a thicker cushion between moving engine parts
STP High Mileage Transmission Stop Slip + Leak Repair is scientifically engineered with Anti-Wear additives and with antioxidants to help stabilize transmission fluid; formulated to help recondition and protect transmission seals, eliminate slip and reduce rough shifting
STP Ultra 5-in-1 Fuel System Cleaner contains high-performance detergents and friction modifiers that come together to form a one-source solution to help to save gas by deep cleaning the entire fuel system, restore peak performance, reduce friction, prevent ethanol deposits and inhibit corrosion
Archoil AR9100 Oil Additive (16oz) fo

r All Vehicles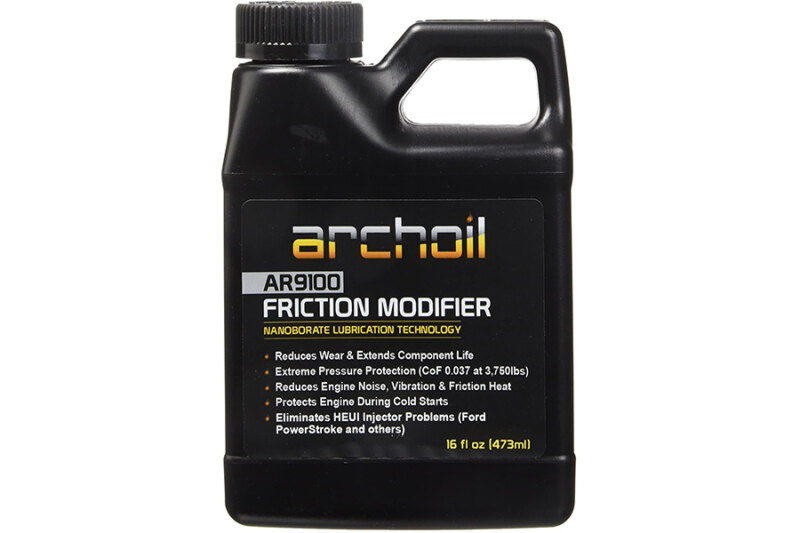 Fixes 6.0 and 7.3L PowerStroke Cold Start Injector Problems.
For gasoline and diesel engines, gearboxes, hydraulics, differentials and power steering systems.
Reduces wear and extends component life
Reduces engine noise, vibration, and friction heat.
Hy-Per Lube Performance Oil Supplement – 1 quart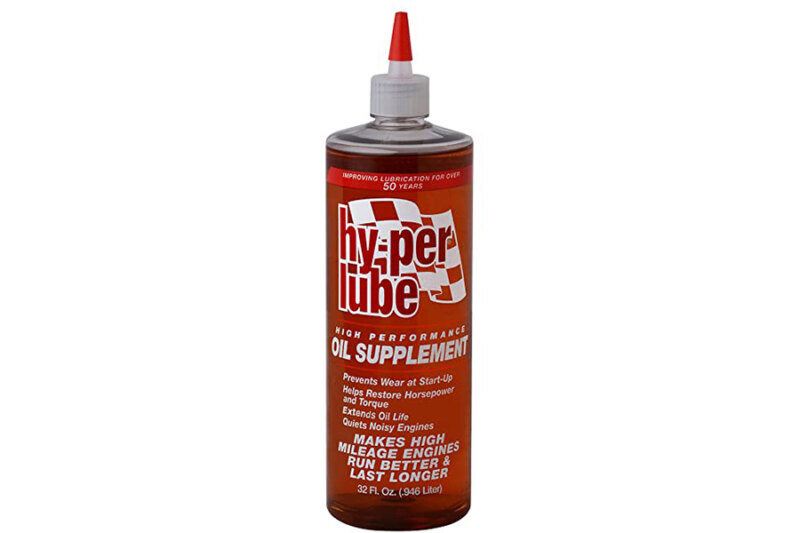 Provides complete protection against start-up wear by leaving a protective film on all internal engine parts, even if your engine has not been running for long periods of time
When used in high mileage engines, Hy-Per Lube will help restore performance and improve fuel economy by better sealing piston rings and valve guides
Hy-Per Lube provides added protection between oil changes and will extend the life of your oil by up to 50
Hy-Per Lube reduces foam and helps extend the life of your engine and also reduces gear box and transmission temperatures
REV X High Performance Oil Additive – 4 fl. Oz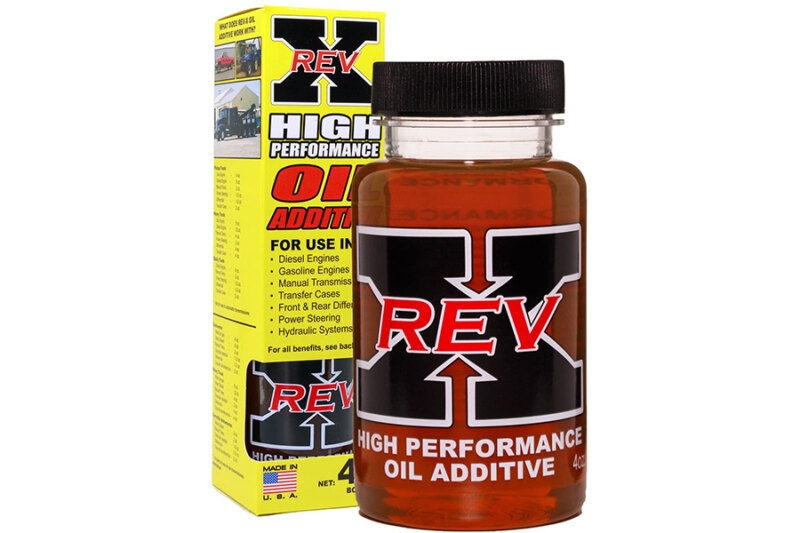 Quiets engine noise while cleaning harmful deposits, varnish and sludge in all engines. Reduces friction by creating a microscopic friction reduction layer on all treated components to reach areas standard oils cannot.
Removes stiction, common in HEUI Injectors, without using harmful and dangerous chemical strippers. For HEUI Injector Stiction, it is recommended to use two 4 fl. oz. bottles.
Extends the service life of all synthetic, semi-synthetic, and mineral based oils providing a reduction of wear of all treated engine components.
All About Cars News Gadgets

>>

Maintenance

>>

High Mileage Oil Additive