Are you planning to follow company manual oil type recommendation? if you are then it would be unwise for 2010 Mazda 3 models, First you have to assess engine health before deciding about the right oil type. Although company Manual standard oil type for all Mazda 3 trims are  SAE 0W-20 engine oil for 2.0 and 2.5L and use SAE 5W-30 engine oil for 2.3L engine.
Regardless of Company manual, 0W- 20 engine oil is too thin even though a fully synthetic and good engine condition might not be compatible with 2010 to 2014 onward Mazda 3 models.
All these old models driven an average about 100,000 miles or more, wear and tear of a engine does play a major part of which oil type , what brand with what technology should i have to use in Mazda 3 2010 to 2014 models? therefore first you need to consider and evaluate current car engine conditions before  deciding correct oil type.
How to evaluate car current engine conditions before 2010 Mazda 3 engine oil type use?
You don't have to dig in detail to find out the right condition, just go through this checklist before going for next step.
Find out which oil was using by previous owner.
Check maintenance log book of a car and see any recent changes of oil viscosity and other major engine problems arises if possible.
Check the vehicle's fluids. Fluids are one of the most efficient indicators of the condition of an engine. The oil should be brown, translucent and full. It should not smell burnt or be milky, clumpy or discolored.
Seek out leaks. Leaks are a sign that the vehicle or engine is amiss. Have a trusted mechanic examine any area of the engine you see accumulating fluid in.
Start the car. Car should start easily without struggling, banging or stalling. Listen to the engine run. The engine should not make any tapping, knocking or pinging noises.
Drive the car. Pay attention to how it accelerates, stops and maintains speed. Listen for any strange knocks, bumps or squeaks. Pay attention if the car hesitates or seems to struggle in any way.
Take the car to a mechanic and have a compression check performed on the engine. The compression check measures if the engine has correct pressure.
Check engine health condition by turn on the engine, push the throttle to 4 rpm and see if there is any white smoke coming out from exhaust, if it is then, it indicates the engine is weak and probably burning oil, or oil leaking internally. At this stage 0W-20 or 5W-30 might not be feasible for a car.
After assessing and you sure that your engine hasn't any symptoms of weak engine, so what would be the best engine oil for my Mazda 3 2010 to 2014 models?
The best recommendation would be to continue the existing engine oil using by previous owner until unless you see signs of heating engine at high speed, burning smell coming from engine, strange knocking, pinging noises or oil burning, in that case you have to use higher viscosity grade oil and possibly oil additives as an add on to prevent from engine being damage, (these symptoms may occurs due to other reasons).
If the issues are serious then no oil with higher viscosity or oil additives can resolve engine issue, you have to go to mechanic to replace a engine part.
In addition to viscosity what oil blend would I have to use, so basically three blending oil available in the market, conventional oil, synthetic blend and fully synthetic.
Better to use fully synthetic, it contain cleaning detergents, increase optimal engine performance, increase fuel efficiency, maintain engine temperature at high speed and maintain viscosity level for more than 10000 miles, which protect engine friction and reduce engine oil cost per kilometre.
So do not afraid to buy synthetic oil if it cost more than conventional oil. Both oil cost per kilometre roughly the same, but has a huge difference of advantages using synthetic oil as compare to conventional oil.
At a stage – 1 good engine health which synthetic oil type is best for 2010 Mazda 3
You can choose from number of awarded synthetic oils.
Mobil 1 Extended Life 5W-30 – 5 qt
(15,000 miles between drain intervals)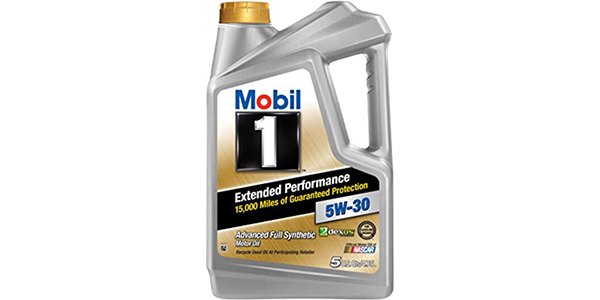 Outstanding thermal and oxidation stability
Exceptional control of oil breakdown helps maintain stable oil viscosity
Helps to maintain long engine life and is compatible with engine seals
Excellent low temperature capabilities
Quick cold weather starting for fast protection and extended engine life
Price:
Castrol EDGE Advance Titanium Fully Synthetic 5W-30 – 5 qt
(15,000 miles between drain intervals)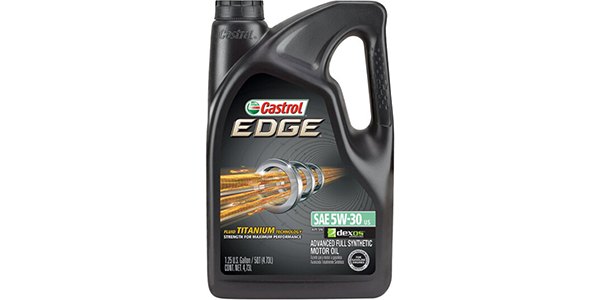 Advanced premium full synthetic motor oil to offer strength under extreme pressure
Titanium strong for maximum engine performance
Reduces metal-to-metal contact across a range of different driving speeds
Protects the engine for the entire drain interval even under extreme pressure
Decreases engine deposit formation to help maximize engine response
Price:
Pennzoil High Mileage Engine Oil 5W-30 – 5 qt
(10,000 To 12000 miles between drain intervals)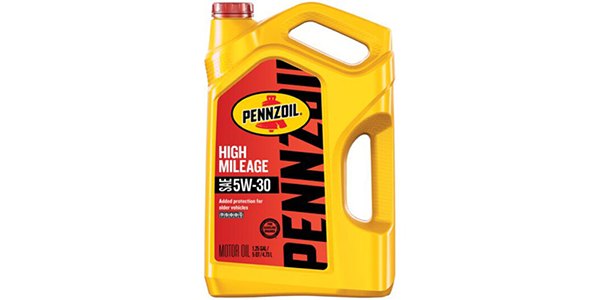 Best performance, follow the manufacturer's recommendations in your vehicle owner's manual.
Conditions Seals on older engines and helps reduce leaks and oil consumption
Keeps pistons up to 40% cleaner than the toughest industry standards
Provides faster low temperature oil flow and protects in extreme heat
Platinum High Mileage 5W-30 with Pure Plus is recommended for use in all vehicles requiring the use of SAE 5W-30 viscosity grade engine oils
Platinum High Mileage 5W-30 with Pure Plus can be mixed with other synthetic and mineral oils and is recommended for use in all vehicle
Price:
Royal Purple High Performance Synthetic Engine Oil 5W-30 – 5 qt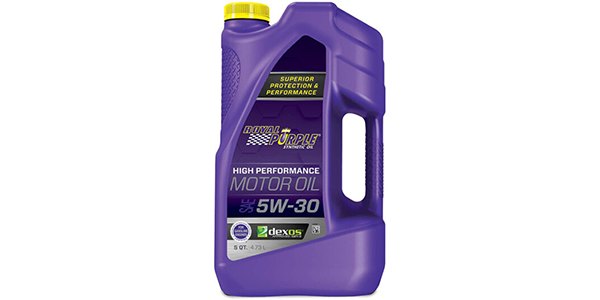 (12,000 To 14000 miles between drain intervals)
Better wear protection
Increased fuel efficiency. Royal Purple motor oil is both fluid and lubricant
Better protection of the expensive catalytic emission system
Improved compatibility with fuels containing ethanol
Superior corrosion protection
Price:
At a stage -2 when a car shows some signs such as Burning Smell, White Smoke, Loss of Acceleration, Engine heating although all these signs except white smoke can be occurred from other reasons.
In this condition what you have to do is to change engine viscosity level, if problems still persist after changing viscosity, use oil additives, they have a specialized formulated chemical helps to heal up engine minor issues, you can use it every 20000 or 30000 miles as per effectiveness. The best oil additives you can choose from here: Most Popular and reliable Oil Additives.
You don't have to change the whole brand only change viscosity from 5W-30 to 10W-30 SAE oil type for Mazda 3 2010.
Mobil 1 High Mileage 10W-30 – 5 qt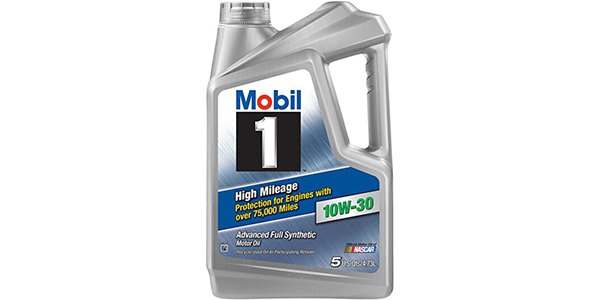 Price:
Castrol EDGE 10W-30 Advanced Titanium Full Synthetic Motor Oil – 5 qt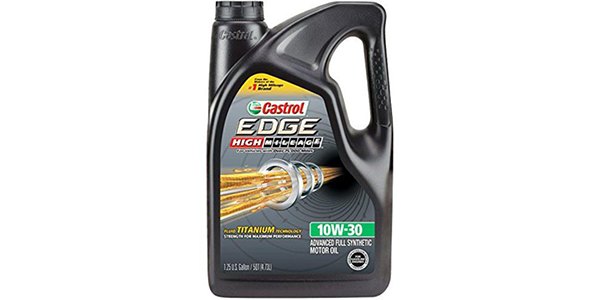 Price:
Pennzoil Platinum Full Synthetic Motor Oil 10W-30 – 5 qt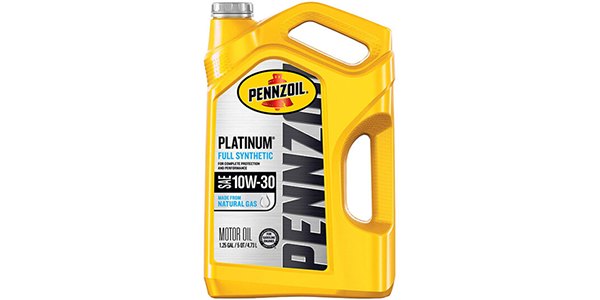 Price:
Royal Purple High Performance Synthetic Motor Oil 10W-30 – 5 qt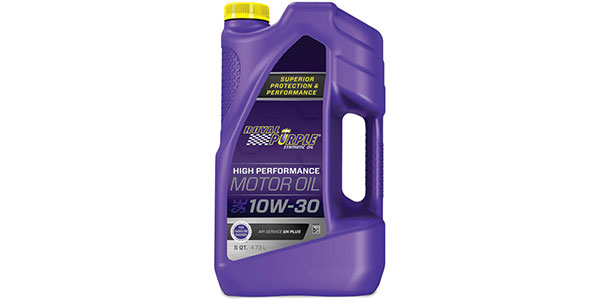 Price:
How Much Engine Oil Does 2010-2014 Mazda 3 Take?
Oil Capacity Chart 
| | |
| --- | --- |
| Engine | Capacity |
| 2.0L engine | 4.5 quarts (4.2 liters) |
| 2.5L engine | 5.3 quarts (5 liters) |
| 2.3L Engine | 6 quarts (5.7 liters) |
Queries:
Does Mazda 3 require Synthetic Oil?
A small briefing has been discussed about synthetic oil earlier in this article, however to know in detail about synthetic and when to use, Here are: Is Synthetic Oil Better for High Mileage Cars
All About Cars News Gadgets

>>

Regional

>>

America

>>

2010 Mazda 3 Oil Type