Planning to buy a fast, sporty look car under a budget of 20k, so then you need to consider and evaluate few points before choosing a fast car.
Car must be under good condition: A car drove 100000 miles can have an overall good condition than 50000 miles driven car.
Reliable and durable: Few car required a lot of maintenance after driven couple of thousand miles so avoid those cars that required frequent maintenance
Spare parts availability: Don't buy those car that has no parts or difficult to get it from the market.
Inspection: Must inspect from expert before buy a car, in case you don't know anything about cars, then click here for detail.
Resale value: some Brands has very little or no value in resale market so beware and avoid those brands.
Here are the list of Fastest Car Under 20K
1. 2013 Mercedes-Benz CLS 550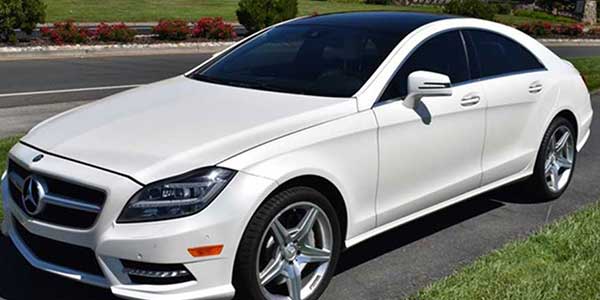 4.7-liter twin-turbo V8 | 402 hp @5,000 rpm | 443 Ib-ft@1,800 rpm
0 – 60 mph: 4.4s
If you think about the high-performance Mercedes-Benz, you 're probably worried about the uniquely tailored line of AMG models. But you can still get 400 horsepower from the Mercedes main unit.
Take the CLS 550 of Mercedes-Benz 2013. It has a 4.7-liter twin-turbo V8 engine that produces 402 horsepower and 443 lb-ft of torque, and it sounds fantastic. The CLS is a more elegant version of the E-Class mid-size luxury sedan, and while the CLS was more costly when it was fresh, we found that they were priced similarly on the used market.
Expected Price: $17,000 To $20,000
2. 2014 Ford Mustang GT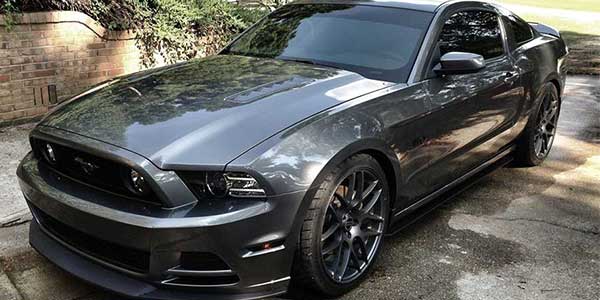 5.0-liter V8 | 420 hp @6500 rpm | 390 lb-ft @4250 rpm
0 – 60 mph: 4.8s
Ford Mustang is an American icon that represents inexpensive performance. You will get the 2014 Mustang in Coupe or Convertible versions, with different content options, with either a V6 or a V8 engine. One of the V8 engines produces 420 horsepower, which is sent to the rear wheels by either manual or automatic transmission.
As long as you get away from the Shelby and go to the GT, you're all set on affordable results. The Shelby models are considerably more expensive, particularly in the second market. The good news is that there are apparently infinite power improvements to the Mustang V8 engine that will boost production.
Expected Price: $13,000 To $24,000
3. 2014 Dodge Charger SRT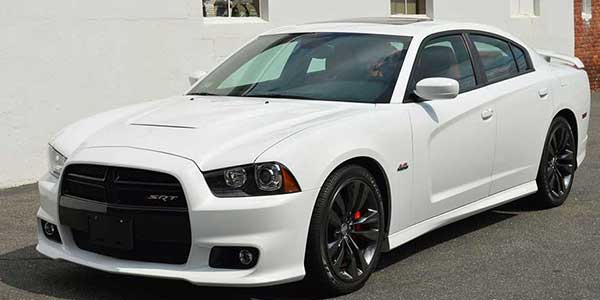 6.4-liter HEMI V-8 | 470 hp @6000 rpm | 470 Ib-ft @4700 rpm
0 – 60 mph: 4.8s
The positive news is that there are models of the Challenger that are manageable for penny pinchers like us. In specific, Dodge Challenger models from 2010 to 2015 can be acquired for less than $20,000. A 2010 model with a trip of 95,000 miles is available on Truecar.com for less than $8,000. If you want a "newer" model, you can opt for a 2014 Challenger R/T Manual with less than 30,000 miles under its belt for just $15,400.
The Challenger Base Model is powered by a 3.5-liter V-6 engine that produces 250 horsepower and 250-pound torque. If you choose a more powerful version, you can use a 5.7-liter HEMI V-8 engine or a 6.1-liter HEMI V-8 engine.
The Challenger R / T HEMI 5.7 carries 372 horsepower and 398 pound-feet of torque while the more powerful Challenger SRT8 had 425 horsepower to play with. In the second-hand market, there are a number of Challenger models with different trim choices. You should pick the one that best suits you and your wallet.
Expected Price: $15,000 To $20,000
4. 2012 Nissan 370Z Nismo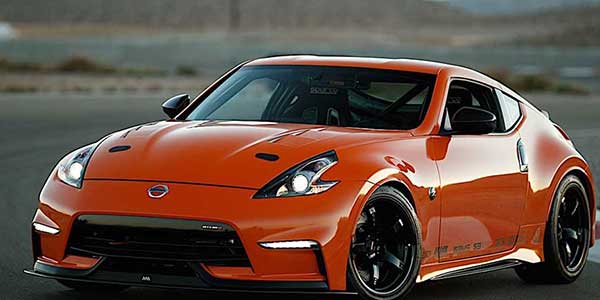 3.7-liter V6 | 350 hp @7400 rpm | 276 Ib-ft @5200 rpm
0 – 60 mph: 4.8s
With its gutsy engine, athletic handling, sexy styling and driver-oriented two-seat cockpit, the rear-wheel-drive 370Z has all the sports car bases covered.
If the basic 370Z coupe is not your style, you'll note that the 370Z Roadster offers the same enjoyable driving characteristics with the inclusion of a power-folding soft top that makes it easy to experience al fresco driving in only 20 seconds. If you want more muscle, the high-performance 370Z Nismo model features a more powerful transmission, 19-inch alloy wheels and a sporty suspension.
While the 370Z has a lot of strong points, the 3.7-liter V6 sounds coarse and almost truck like when pushed hard and lacks the pleasing exhaust note you'd expect from a car like this. The coupe's interior is also downright loud, especially with the optional Sport package's 19-inch wheels and tires, a condition that becomes tedious on longer drives.
Cars may be a bit older, as this price pertains to the 2012 model year. However, Japanese reliability, rear wheel drive, and a fast ride can be had for considerably less than similarly priced options.
Expected Price: $18,000 To $22,000
5. 2015 Hyundai Genesis 5.0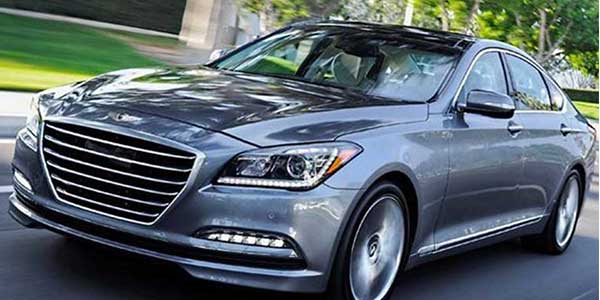 5.0-liter V8 engine | 420 hp @6000 rpm | 383 lb-ft @5000 rpm
0 – 60 mph: 4.7s
He Hyundai Genesis was the beautifully built sedan that straddled the mid-size and full-size grades. The 2015 model year saw a complete overhaul with a more contemporary look and superior driving characteristics. It certainly doesn't rank with the best-driving sedans in the world, but it's not a clumsy-driving luxury sedan.
Genesis' available 5.0-liter V8 engine which produces 420 hp and 383 lb-ft of torque through an 8-speed automatic is all about silk smoothness and exuberant output. This car drives fast, but without the spectacular noise and tyre squeals that attract certain customers to a 400-hp engine. But if you want a lot of comfort to go with your pace, the 2015 Genesis 5.0 is worth less than $20000.
Expected Price: $14,000 To $20,000
6. 2013 Subaru WRX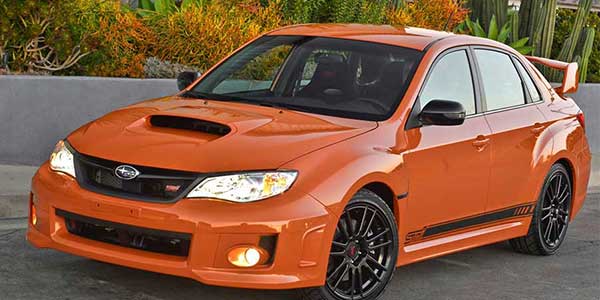 2.5 L 4-cylinder | 265 hp @6000 rpm | 244 ft-lb @4000 rpm
0 – 60 mph: 4.8s
There's no denying the racing past of the Subaru WRX. Subaru Impreza's rally-breed version features a turbocharged flat-four engine, delivering 265 horsepower to Subaru's symmetrical all-wheel drive via a five-speed manual transmission.
2013 was one of the few years you could buy the WRX in both sedan and hatchback models. The above provides 52.4 cubic feet of storage space. You'll want to search the used cars closely, since WRXs are frequently the victims of furious driving and dubious improvements. The WRX STI is more powerful, but more expensive, you need to spend additional $4,000 to $5,000 US dollars, so check out non-STI versions.
Expected Price: $15,000 To $18,000
7. 2013 BMW 750i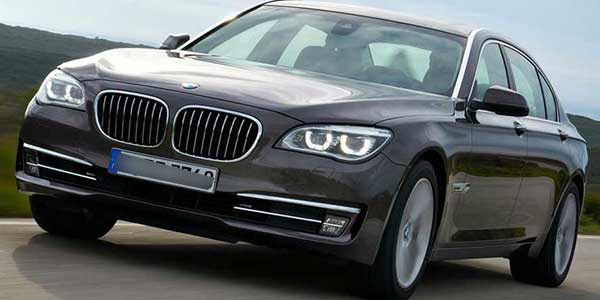 4.4-L Twin Turbo V8 | 445 hp @5500 rpm | 480 lb-ft @2000 rpm
0 – 60 mph: 4.8s
The 2013 BMW 7 Series the newest year that consistently carries 400-plus horsepower to less than $20,000 provides the brand 's iconic handling verve, without losing the essentials of a big back seat and a cuddly, comfortable trip.
The 750i and 750Li use a 4.4-liter turbocharged V8 engine that is good for a powerful 445 hp and 480 lb-ft of torque. Going all the way back to 2013 means you 're getting indoor architecture and technology that's a decade behind today 's flagship sedans, but keep your eyes on the lane, and this is definitely a sweeter ride than the brand-new 7 Series.
Expected Price: $16,000 To $20,000
8. 2014 Chevrolet Camaro SS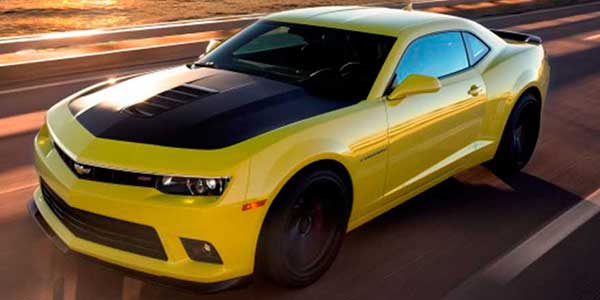 6.2-liter V8 | 426 hp @5900 rpm | 420 lb-ft @4600 rpm
0 – 60 mph: 5.0s
At the same price as the 2007 Corvette, we discover Camaros that are seven years younger and they have more horsepower to match.
The 2014 Camaro SS borrows its engine from the younger Corvette model, a 6.2-liter V8 with 426 horsepower and 420 lb-ft of torque. Transmission options are a six-speed automatic or a six-speed manual.
This Camaro generation is a retro-styled four-seat coupe without the polish or extra-agile handling of the lower, lighter Corvette, but the Camaro's superior practicality and value are hard to argue with.
Expected Price: $16,000 To $20,000
9. 2014 Infiniti Q70 5.6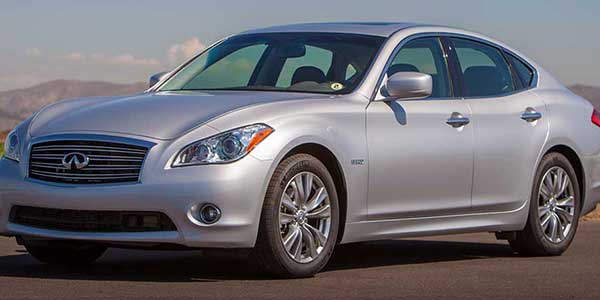 5.0-liter V8 engine | 420 hp @6000 rpm | 417 lb-ft @4400 rpm
0 – 60 mph: 5.2s
The Q70 is a mid-size luxury sports sedan that's comfortable, well-finished, and agile. But it's under the hood where it's the most special, bringing naturally aspirated high-displacement performance and a smooth, rich V8 rumble.
And not only is a $20,000 Q70 going to be a newer vehicle than similarly sized 400-hp European cars, but Infiniti repair costs should be lower. One downside: This wasn't a strong-selling vehicle, so you may have a little more trouble finding the right one for you on the used market.
Expected Price: $14,000 To $20,000
All About Cars News Gadgets

>>

Vehicles

>>

Sports

>>

Fastest Cars Under 20k