A While ago V8 cars supposed to be for limited class due to very expensive and hadn't depreciated their value freely as per vehicle wear and tear method, but todays, time has changed and it's normal to surpass that amount for anything from a super-luxury sedan to a fairly inexpensive sports V8 over 300hp car.
However With A Price Tag Of 20k, You Have To Stick With Used V8 Cars, List Include The Top Selling V8 Sports Affordable Cars That Could Be The Best To Offer You At That Price.
Here are the Following List of best V8 cars under 20K
1.     2012-2014 Ford Mustang GT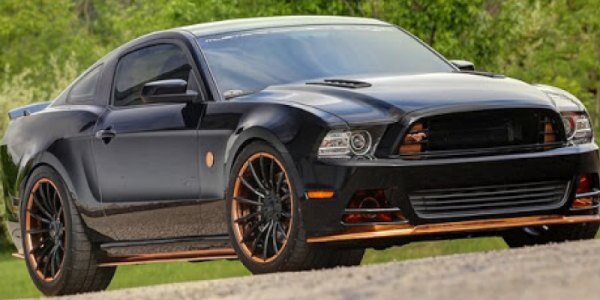 The Mustang had gone through the factory, along the way with good and poor generations. Though not as capable as the present generation, the fifth generation still offered remarkable clout for the age.
The 5.0-liter V8 powered Mustang GT received some better styling and even more power for the 2013 and 2014 model years, adding 8 ponies in the rear-wheel-drive pony car for a final output of 420 horsepower. There are many up for sale, but if you're smart with your money, you can find some great bargains that are as cheap as $16,000.
2.   2010-2012 Cadillac CTS-V Coupe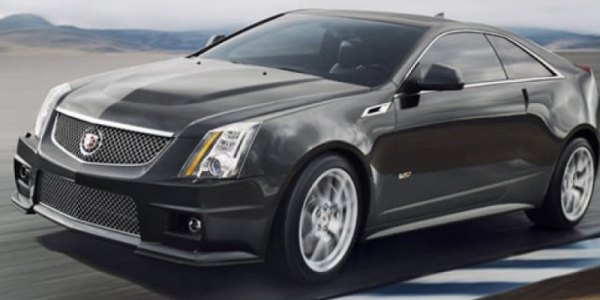 No matter the price point, the Cadillac CTS-V Coupe is one of the most energetic sports cars in the world. You'll be looking back at the 2010-2012 models specifically for the $20,000 price range. If you're able to find one, you'll get a supercharged V8 engine that delivers 556 horsepower, luxurious interior and sharp styling.
Which would take some of the costs out of ownership. It's one of the fastest sports cars on the market with 0-60 times of 4 seconds. Finding one around this price point might be a bit of a hunt, though, as many of them still hover over $18,000 and close to $20,000, depending on options and mileage.
3.   2012-2015 Dodge Challenger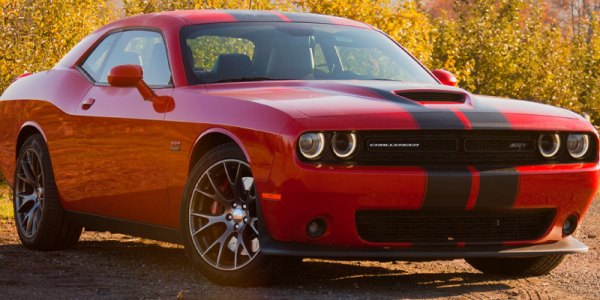 When Dodge brought the Challenger back to take on Mustang and Camaro the following year, the full lineup included the Challenger R / T packing a 370-horsepower 5.7-liter HEMI under the hood, as well as the Challenger SRT8 chart-topping 6.1-liter HEMI with a 425-horsepower.
Dodge keeps improving the horses and selling the 485-horsepower Challenger Scat Pack and the 707-horsepower Challenger SRT Hellcat for 2015. The Challenger SRT8 is still above the $20,000 threshold in the resale market but for less than $20,000 you will find a good Challenger R / T.
4.   2008-2010 Lexus IS F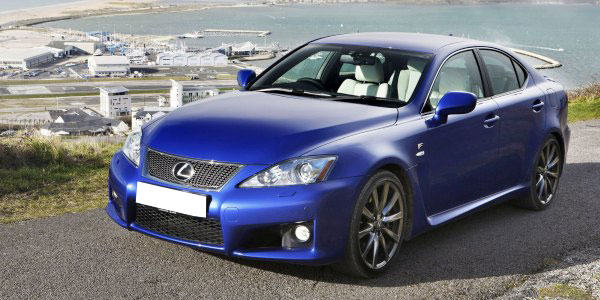 Reports of the amazing V8 Lexus IS F are just starting to shrink below the $20,000 mark-and what a steal they are at this size. While its contemporaries were contemplating smaller engines and turbocharging, Lexus was steadfastly holding on to a 5.0-litre, naturally-aspirated V8.
It is also very unique – you won't see many others on the roads, and you'll find even less in the garage with Lexus 'legendary reliability.
5.  2010-2012 Chrysler 300C SRT8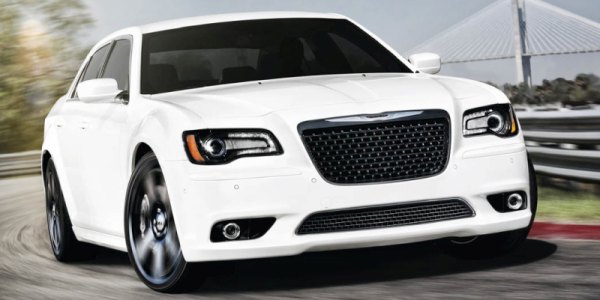 This should come as no surprise the list is dominated by the V8 engine. It is a efficiency symbol, which is a staple in the 400hp+ power production region. A 2008-2010 Chrysler 300C SRT8 is one of the best ways of breaking the 400-hp mark.
As the 1st generation halo model 300, the SRT8 featured a 6.1-liter Hemi V8 that produced 425 horsepower and 420 lb-ft torque. If you were able to hook up the rear wheels 0-60 mph took just 4.9 seconds, but they're available on the used market for as little as $11,940, with cleaner examples priced around $17,000.
6.  2012-2014 Chevrolet Camaro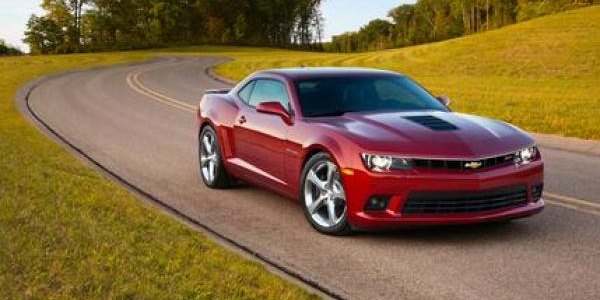 The Chevrolet Camaro debuted in 1967 to challenge Ford's Mustang head-on in the classic pony car battle that continues to this day. That first Camaro offered several V8 engine choices including a 375-horsepower 396 cubic-inch big block.
When the Camaro returned to the lineup for 2010, the Camaro SS was powered by a 426-horsepower 6.2-liter V8 engine, and for 2012 the Camaro ZL1 was added with a supercharged 6.2-liter V8 producing 580 horsepower. The limited production ZL1 still commands top dollar, but the Camaro SS has dropped below the $20,000 mark.
7.  2006-2008 Mercedes-AMG E 63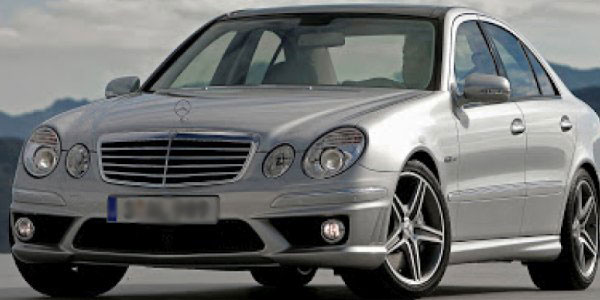 The back catalog of Mercedes is full of V8 monsters, but we are huge fans of the model E 63 – the competitor of the company BMW M5. Depending on your budget, you'll be looking at less than $20,000 for either W212 or older W211 models – both offer over 6.0 liters of 8-cylinder majesty wrapped in a luxurious shell.
8.  2015-16 Dodge Charger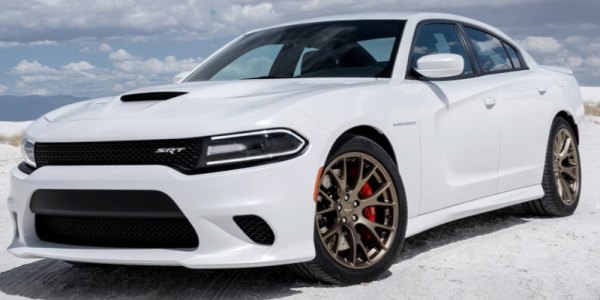 In the 1960s and 1970s the original Dodge Charger was a 2-door coupe, and in 2006 Dodge brought back the Charger name as a full-size sedan, still offering HEMI V8 fuel. A 340-horsepower 5.7-liter HEMI powered the 2006 Charger R / T, and the 425-horsepower 6.1-liter HEMI had the Charger SRT8.
Dodge has continued to produce high- of the Charger, and a 707-horsepower supercharged 6.1-liter HEMI V8 engine will power the Charger SRT Hellcat for 2015. You'll find low- Charger R / T 2015-16 models and maybe a few Charger SRT8s for under $20,000 in today's resale sector.
9.  2008-2012 Chevrolet Corvette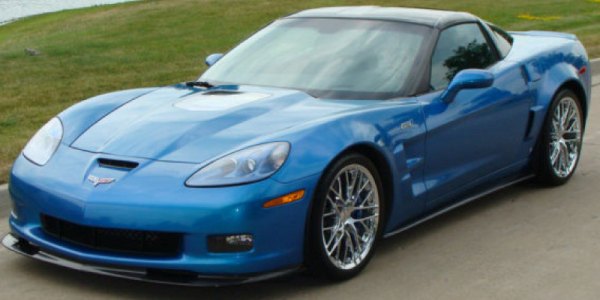 The standard V8 power and the performance-bred chassis mean that even a Chevrolet Corvette base model can compete with far more expensive sports cars of the same age. It makes out of the box 430 horsepower and the short, wide layout helps it to corner like much lighter cars.
Corvette has two seats, but the rear area provides space for a few weekend bags. The Corvette Coupe also has a removable roof panel that stows behind the passengers. This helps to turn your fun, athletic road trip car into a sunshine cruiser.
10. 2008 Mercedes-Benz SLK55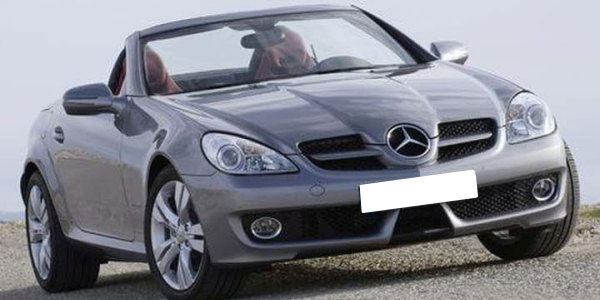 In the event that a speedster shop made a vehicle like the SLK55 AMG, they would probably stuff a Miata with a HEMI V8. The outcomes are an amazingly powerful vehicle for its size. On account of the SLK55, that implies a normally suctioned 355-strength 5.4-liter V8.
Force is gotten to the back wheels through a seven-speed programmed transmission with paddle shifters. The SLK additionally has a force retractable hardtop and accompanied developments, for example, the Airscarf framework. Airscarf comprised of radiators in the seatback to warm the driver and traveler with the top down even in the pre-winter or late-winter.
11. 2010-2012 BMW 550i Series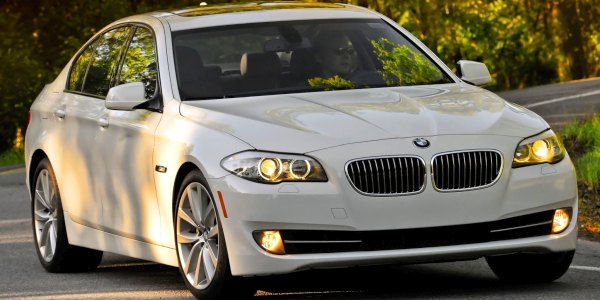 A portion of the vehicles offered here may deceive one's age or position in the organization progressive system while showing up in the workplace parking garage. A BMW 5 Series will positively keep up those appearances, giving a refined, athletic official vehicle.
BMW didn't offer the hot-rod M5 for 2012, but you could still get a turbocharged V8 in the 550i, making 400 horsepower. And you get that power in an upscale sedan. The 550i can be an exciting machine when you want, and a comfortable commuting and road-trip car when needed.
12. 2012-2014 Jaguar XF Supercharged
Though American machines dominate this list – demonstrating the inexpensive nature of American output – there are also a few European entrants. The Jaguar XF has always been and remains one of the finest executive sedans to this day when it comes to engaging rider. Jaguar lumped a heavy-duty engine into the XF in 2009, supplying it with a 5.0-liter supercharged V8.
V8 was not only one of the best sounding engines around but with 464 horsepower it was potent as well.
13. 2010-2012 Hyundai Genesis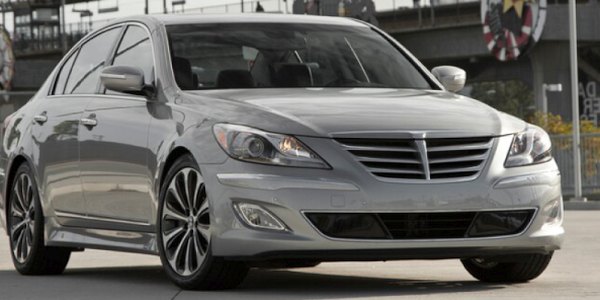 Hyundai has added the flagship rear-wheel-drive Genesis sedan to its 2010 line-up, with available V8 power from the start: a 375-horsepower 4.6-liter Genesis 4.6-power unit. Horsepower increased to 385 for the 2012 model year, and the new Genesis 5.0 was powered by a 5.0-liter V8 429-horsepower.
14. 2008-2010 Maserati Quattroporte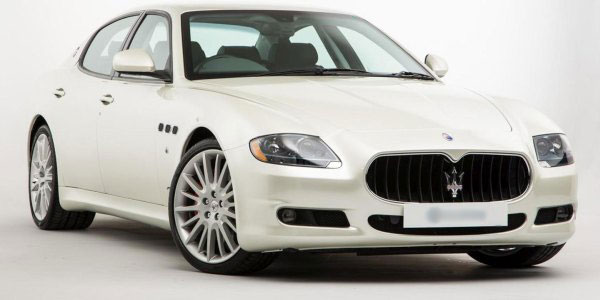 If you ever wished to look like an Italian mobster, this is your ride. As with other Italian vehicles, Maserati's Quattroporte – Italian for 'four doors' is very flawed. Yet it is also brimming with style and personality.
$20,000 will buy you your pick of early models, leaving plenty of spare cash for a very thorough mechanical inspection. You'll need it.
All About Cars News Gadgets

>>

Vehicles

>>

Sports

>>

Best V8 Cars Under 20k