Car owners always hunting for bargains. Nothing makes you feel better than finding the right car for a reasonable price. Most of us would love to own a Corvette, but none of us could afford the $60,000 price tag or more. Thanks to depreciation, car enthusiasts are able to extend their budgets and get a lot of cars for their money.
Getting a fast sports cars under limited budget would be based upon certain factors before choosing.
Require Low Maintenance
Deprecate at less after buying in case you plan to resell
Vehicle not too old
Availability of spare parts
Here are the list of best affordable Fast sedans under 20k
2012 Dodge Charger
370 hp V8 HP| 0-60 MPH- 4.3 sec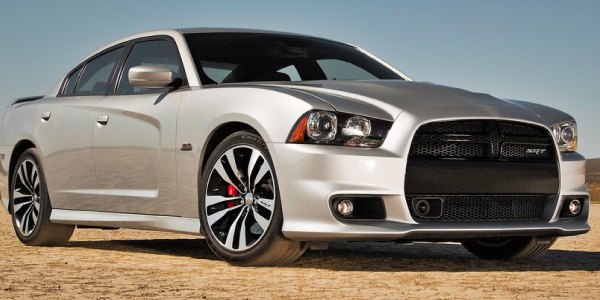 Dodge's last decade was characterized by "affordable horsepower," which was seen in the Challenger coupe and the four-door Charger. Although the newer Hellcat makes an incredible 707 horsepower, the 470-horsepower V8 in the Charger SRT8 would be more than most wanted.
In addition to the powerful V8, the 2012 Charger had a relatively mature and easy-to-use system for its day.
The Uconnect infotainment system will continue to be emulated by other automakers looking for a strong interface for users.
Pros
Sport,Fun, Great Handling,
Fast Reliable and dependable
Plenty of power to pass yet very controllable
Stereo is superb
Adaptive cruise control is amazing
Cons
2012-13 Hyundai Genesis 5.0
 429 HP| 0-60 MPH- 4.8 sec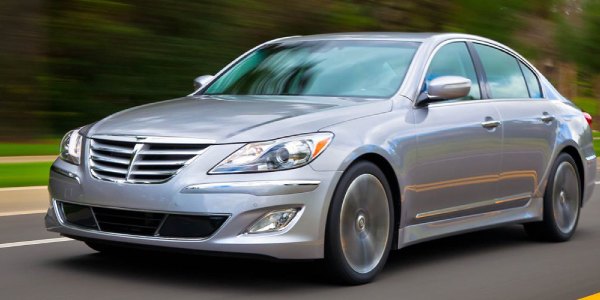 The full- Genesis sedan from 2012 to 2014 was available with a 5.0-liter V8 that trimmed 429 horsepower in R-, and helped show that while going with a Hyundai could give up some prestige, you don't have to give up any power.
Although the R-Spec handles a little better than stock models, this isn't a sports car given the fancy moniker; instead it's a capable and well-equipped cruiser that has some extra up and down. The Genesis 5.0 R-Spec makes our list of ten cars with 400 horsepower under $20k, if you're willing to spend the money in a used Hyundai.
Pros
Comfortable ride in non R-Spec models
Smooth and powerful engines
Luxurious cabin
Generous warranty coverage
Sensational Lexicon sound system
Cons
Missing all-wheel-drive option
Rear seat does not fold down
Disappointing braking with 3.8 and 4.6
Rough ride in R-Spec
2011-12 Infiniti M56
 420 HP | 0-60 MPH- 4.7 sec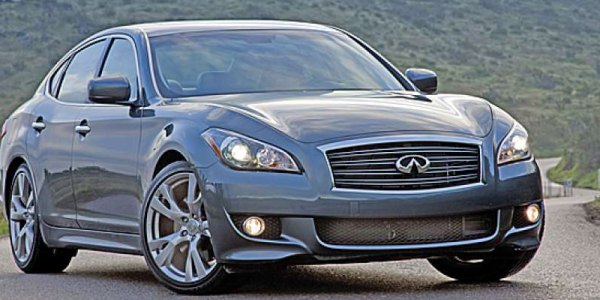 Despite being many years old, the Infiniti M56 mid-size 2011 to 2012 features an appealing, still-modern exterior design as well as a high-quality interior with an intelligent layout and nice materials. The 420-horsepower 5.6-liter V8 found in the M56 is silky smooth, ready and willing, unlike the brand's V6 motor (which is found in the lesser M37 and is often characterized as harsh).
Combine that with the M56's good handling, comfortable ride and roomy rear seat (as well as the availability of the all-wheel drive M56x) and you get a car that has more than earned its spot on our list of ten cars with 400 horsepower for under $20,000.
Pros
Exciting driving dynamics and performance
Strong brakes
Comfortable seating
Cons
Low safety scores
Comparatively poor fuel economy
Cadillac CTS-V 2009 -2010
556 HP | 0-60 MPH- 3.9 sec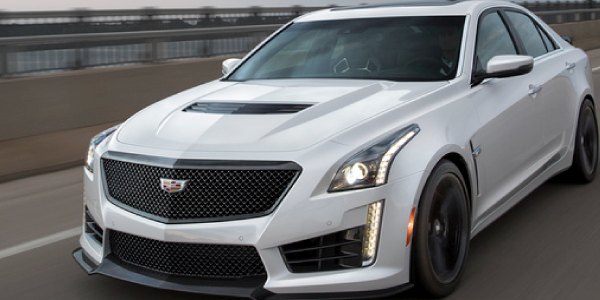 It's fitted with a 6-speed manual transmission, which in Cadillac tradition is extremely unlikely. Perhaps it's more of a sleeper, but it's nice on the line, and also friendly on your pocket.
The 4-door CTS-V sedan was launched in 2004, and the 2011 model year launched the CTS-V sport wagon and coupe. The sedan competes against other high performance luxury sedans and "echoes" their price in the North American consumer market but is a more affordable choice than rivals like the Audi RS6, BMW M5, and Mercedes E63 AMG.
Pros
Ultimate high performance luxury sedan
Great luxury, features and performance
Ride is very smooth and controlled no matter how you drive it
Cons
Requires frequent maintenance (transmission)
2009-10 Jaguar XF Supercharged
420 HP | 0-60 MPH- 4.9 sec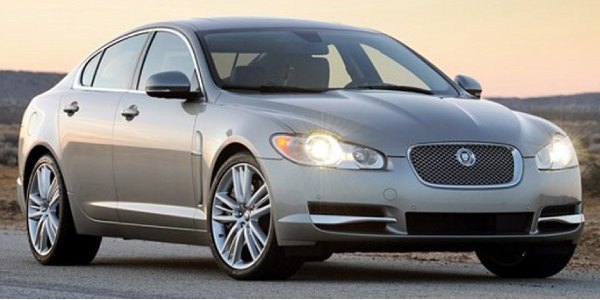 If there's a big car-guy lesson in the course of assembling this list that has been reinforced, it's that storied brands with big depreciation problems produce some enticing secondhand automobiles. The XF Supercharged, powered by an outstanding 4.2-liter V8, falls into that category with ease. Used Jags do not always make the most convincing proprietary claims, but when it works, cars like this bruis
Pros
Plenty of linear power
Plenty of trunk space
Firm chassis and very stable at just about any speed
Super roomy and comfortable
Cons
2013-14 Subaru WRX
265 HP | 0-60 MPH- 4.7 sec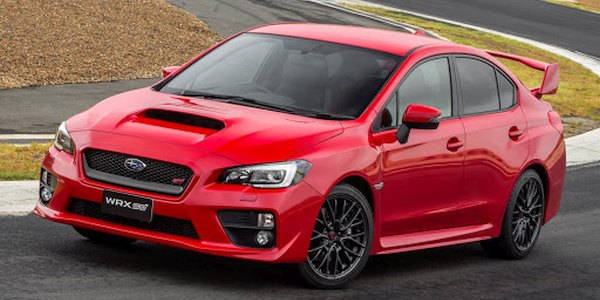 There's no denying the racing heritage of the Subaru WRX. Subaru Impreza's rally-bred version features a turbocharged flat-four engine, delivering 265 horsepower through a five-speed manual transmission to Subaru's symmetrical all-wheel drive.
2013-14 was one of the few years you could get the WRX in both sedan models and hatchback versions. The latter has cargo spacing of 52.4 cubic feet of space.
Pros
Safety (active and passive)
Eyesight System
Symmetrical AWD for all weather situations including dry roads!
Great Handling
Cons
Not comfortable for long journeys
2012-13 BMW 550i
400 HP | 0-60 MPH- 4.4 sec
When arriving at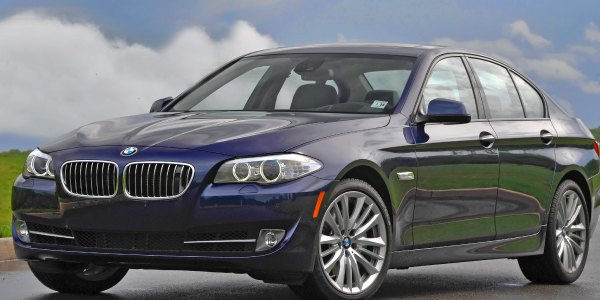 the office parking lot, some of the vehicles offered here may betray one's age or place in the company hierarchy. A BMW 5 Series will definitely retain that look, offering a elegant, athletic executive sedan.
BMW did not sell the 2012 hot-rod M5 but you could still get a 550i turbocharged V8, producing 400 horsepower. And in an upscale sedan, you get the power. When you like, the 550i can be an exciting vehicle, and when needed, a comfortable commuting and road-trip car.
Pros
Comfortable and composed ride
Straightforward infotainment system
Comfortable and composed ride
Straightforward infotainment system
Cons
Small trunk in sedan models
Limited back-seat legroom
2010 Chrysler 300C SRT8
425 HP | 0-60 MPH- 4.9 sec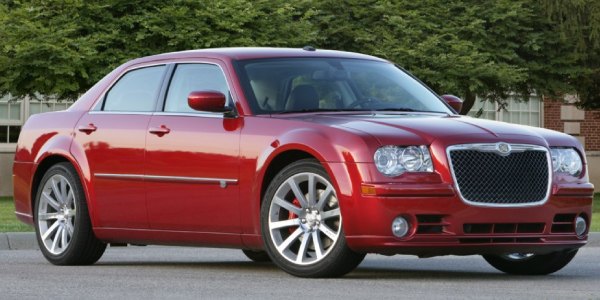 By and wide, the Chrysler 300 is considered more of a luxury sedan vehicle, more suited for driving around in style and next-level status. Yet it is not or may not be what this car is. There's something like a variant of SRT8, and if you know anything about Dodge Chrysler, these three letters mean a lot of control.
The 300C SRT8 packs 425 horsepower from the beefy US made V8 engine, and it's more than just a heavyweight, too, with room for four and plenty of practicality. Cruise down the streets of Chicago in this thing for around $20,000.
Pros
Class-competitive back seat space and roomy interior
V8 models deliver powerful acceleration
Dramatic exterior styling
Good handling and drive quality
Cons
V6 engine in base model is lethargic and sluggish for large sedan
Potential visibility issues
Some interior materials lack quality finish
2008-9 Audi S8
450 HP | 0-60 MPH- 4.9 sec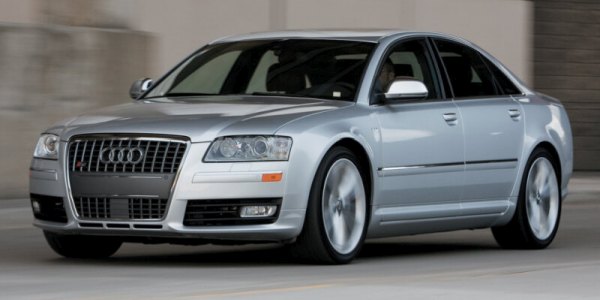 The Audi S8 is a spectacular luxury sports sedan that packs a serious punch when it comes to power and handling. It makes the list because it fits the bill, but also because it's a spectacular machine.
The Audi R8 has a properly spectacular 5.2 Liter V8 engine hiding underneath that innocent looking hood and cranks out a fantastic 450 horsepower. These days you can pick up one of these for a criminally low price of around $20,000. It's like taking candy from a baby, except the candy is an insane sports car.
Pros
Great power with a smooth quite ride
Best for Family transportation
Great understated exterior and luxurious interior
Cons
Limited engine choice
Outdated MMI interface as compare to other rivals
2010- 11 BMW M3
414 HP | 0-60 MPH- 4.7 sec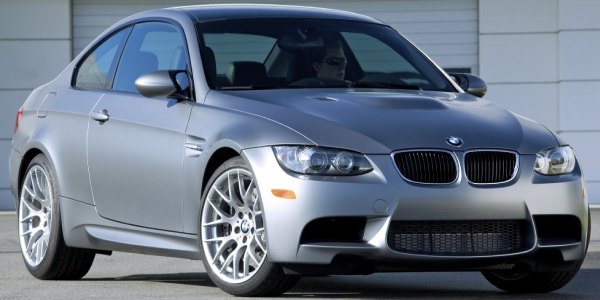 This widely sought-after German sports car can be found to be purchased for about $20,000 if you are able to purchase a model year or less in 2011. The M3 offers a performance-oriented alternative that isn't as stuffy as the luxury sedan compared with the S4 and Audi competition.
This car will push you into the seat and keep you pinned there whether you're driving to the grocery store or down the track. The speed is electrifying – this is one of the fastest cars you can get for this price.
Pros
Very fast and smooth riding
Comfortable for family
Highly reliable
Excellent handling performance in close corners and high speed
Cons
High maintenance cost
High depreciation value
2010 Audi S4
325 HP | 0-60 MPH- 4.7 sec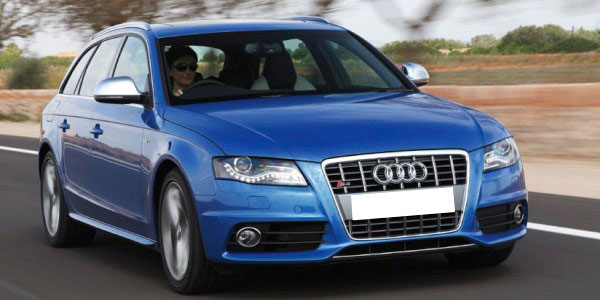 You can purchase as new as the 2010 Audi S4 model year for just under $20,000. The German luxury sedan is a steal, for that size. While it is eight years old, with far newer rides, the Audi S4 has aged wonderfully and still has the interior design and technology for standing toe by toe.
The ride is power, class, and luxury set it apart from the competition and make it a desirable player in this price range.
Pros
Fun and comfortable to drive
Comfortable for passengers
Interior quality is amazing and IMHO
Extremely safe
Cons
Requires you to be more diligent about doing maintenance on-time
Labor costs can be higher, requires specialist mechanic for Audi
2014 Chevy SS
415 HP | 0-60 MPH- 4.6 sec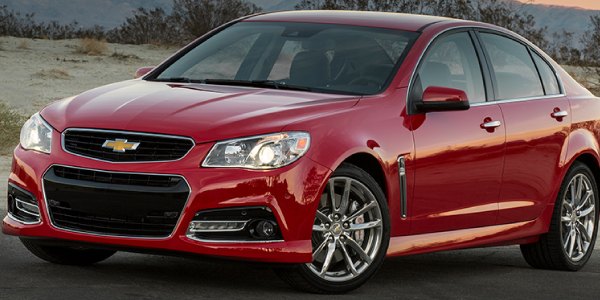 The Chevy SS is a car that is no longer manufactured by Chevrolet, having stopped producing a while back now, but you can get them pretty cheap in a moment of grace when there are still plenty of them around. I think that in the future they'll start to grow again as a collector car because they're that sweet.
This thing packs a serious punch with 415 horsepower coming from a 6.2 Liter V8, for a seriously good price. For around $20,000, you will find an SS right at the top of the envelope, and if you're able, spend a little more on the better value.
Pros
Great Handling
Unbeatable Curb Appeal
A lot of Available Features
Cons
Small Backseat
Performs Poor in the Snow
All About Cars News Gadgets

>>

Vehicles

>>

Sedan

>>

Fast Sedans Under 20k