To get the right sports car under your budget is not as easy especially under 10k, but we dig and make a best out of all sports cars that can best fit your requirement, it includes Charger, honda Nissan find out more in below.
List of  best sports cars under 10k
2008 Dodge Charger R/T, SRT8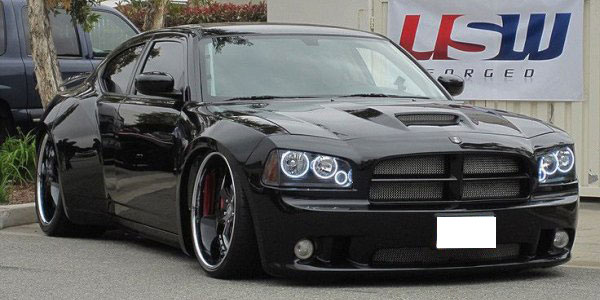 The Charger is a serious car for a reasonable price. Riding on the same rear-wheel drive platform as the 300C, the Charger is fast and fun to drive.
The V8-powered R/T delivers 395 lb-ft of torque and will get you from 0 to 60 in 5 seconds. Consumer Reports rates highly the Charger driving experience and overall owner satisfaction.
Price:
$10,000
2002-06 HONDA S2000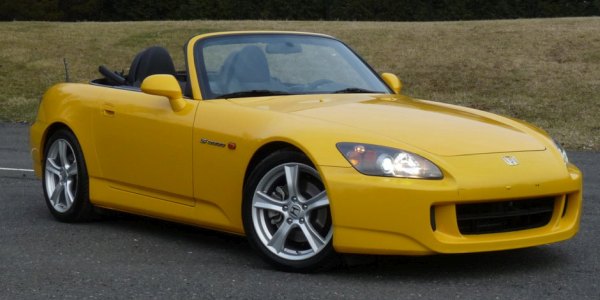 If you are a fan of cars, you are more than likely a fan of the Honda's S2000. This car has a cult like following ever since being immortalized in The Fast and The Furious. Since then, demand and desire for this car has only continued to climb.
2.0 liter 240 hp @ 8300 rpm can reach from 0 to 60 in 5.8 second.
Price:
$10,000
2006 Nissan 350Z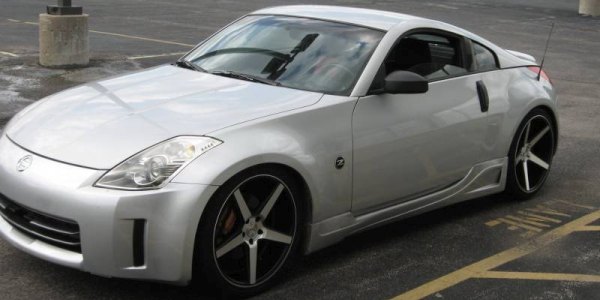 It's a capable round town cruiser but can also hold its own on track although it'll shave seconds of your lap times with minimal fuss and drama, which is not always a good thing for a sports car.
Power comes from a 3.5-litre V6 that you'd never know delivered 276bhp, such is the level of soundproofing in the cabin. It'll also do 0-62mph in 5.6 seconds – so it's properly quick but manages to be so in the most unexciting way.
Relevant: AWD Sports Car under 10k
Price:
$10,000
Porsche Boxster (986)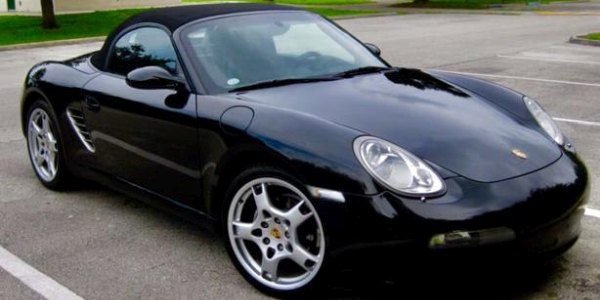 Porsche's first mid-engine car since the 914 two decades earlier, and Porsche's first two-seat convertible since the '50s.
The Boxster became Porsche's volume seller – 160,000 sold in eight years.
The first-gen Boxster's styling is starting to look a little passé, and because of that, they're shockingly affordable. For under 10 grand, you can get a mid-engine convertible sports car built by Porsche with a manual transmission and a naturally aspirated flat-six engine—the classic formula.
Price:
$6000 to $9,000
2008 Infiniti G37 Sport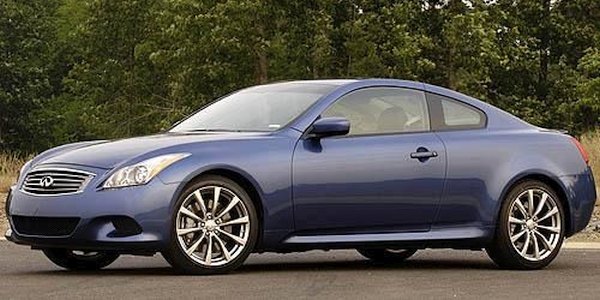 3.7 L 330 HP engine and Nissan's Variable Valve Event Ad Lift (VVEL) system – Nissan's first U.S. entry with the tandem features – the 6-cylinder G37 created some buzz at the 2007 New York International Auto Show.
Price:
$7000 to $9,000
BMW 330, M3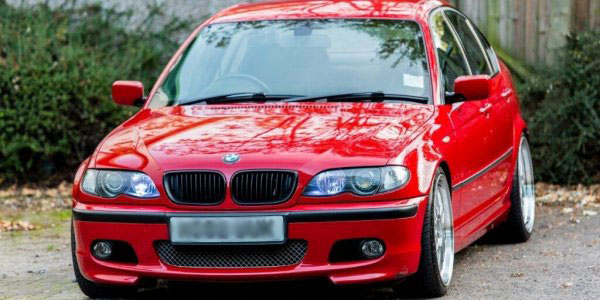 The 330i Performance Package, known as ZHP to BMW geeks, was an optional performance package introduced back in 2002 on the E46 generation 3 Series. Only offered on the 330i in the United States from 2003 to 2006, the ZHP was the pet project of a few enthusiasts at BMW Individual who wanted a "baby M3.
The M3's 3.2-liter S54 inline-six engine produced 333 horsepower and 262 lb-ft of torque and the car could hit 60 mph in 5.1 seconds. For the ZHP, BMW increased the output of the 3.0-liter M54 inline-six from 225 to 235 hp.
Price:
$8500
Mazda RX-8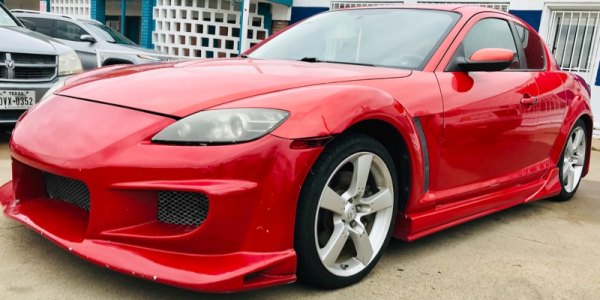 Mazda RX8 is a sporty car which was first introduced at the North American International Auto Show in 2001 by Mazda – the 15th biggest automaker in the world. The RX8 was produced from 2002 to 2012 with a Rotary engine (Wankel engine) like its predecessors in the RX range. The car began to come to North American market with 2003 model year.
Mazda RX-8 is designed with a rotary engine – which is the main talking point of the RX-8. Even the engine is only 1.3L, it still shows a greater mechanical efficiency than normal engines with pistons and allowed the car to make either 189 bhp or 228 bhp, up to the model.
The 189bhp model is capable of 0-62mph in 7.2 seconds, while the top-of-the range 228bhp model takes 6.4 seconds.
Price:
$7000
BMW Z3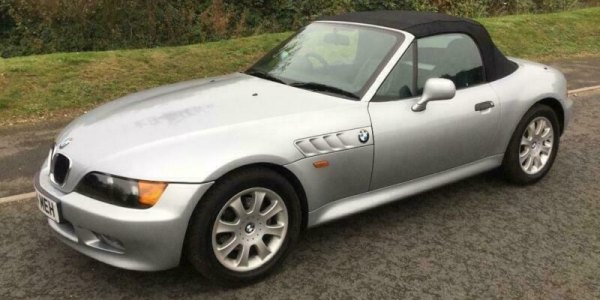 BMW Z3 roadster is a sleek two-seater speedster that hugs the road – one of those super-tight, long-lost love airport hugs.
The 2001 model arrives shortly after a substantial interior and exterior redesign, ranging from an engine overhaul to cosmetic touch-ups. The 2.8 L I-6 engine packs 193 HP, which is more than enough giddy-up for this compact luxury ride.
Price:
$8000
2008 Ford Mustang GT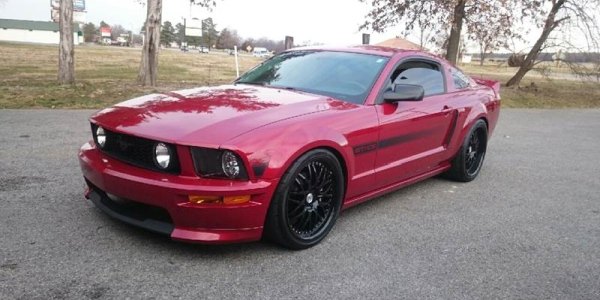 The fifth-generation Mustang debuted in 2005 with sharp styling and greatly improved output for the 4.6-liter V8 in the GT.
These days the base model Pony Car makes more power, but the 300-hp figure was a big deal when the S-197 body style came out. For under ten grand this is a high-performance muscle car that's civil for everyday use, yet keen to burn rubber when your right foot craves a smoke.
Price:
$9000
2000-04 Mazda Miata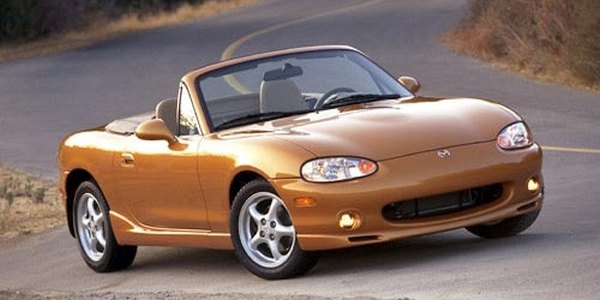 Mazda wanted to build a modern MG, the kind of simple lightweight roadster that anyone could afford and enjoy on twisty backroads.
Twenty-seven years of constant production, race wins, awards, and good sales made the Miata the torchbearer of modern sports car, even as exotics, hot hatches, muscle cars, and more technologically sophisticated.
Price:
$7000
2002-06 Subaru WRX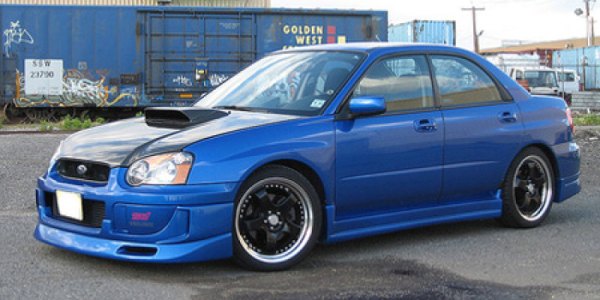 Want all-wheel drive and four doors? The Subaru WRX is made for you. Like the Miata and Mustang, there are several examples spanning across generations, so if you're not a fan of one model's particular styling, you have plenty to choose from. And if you're really lucky, you might even find yourself an STI model for $10,000.
Price:
$10000
2010-13 Scion FR-S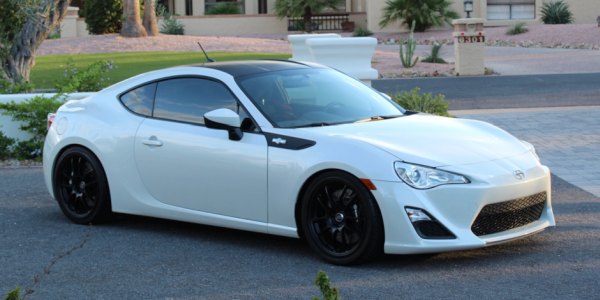 I'm excited to say Scion's FR-S is a genuine driver's car with a level of sports car-ness not commonly found among cheap under 10k coupes.
The FR-S' strengths are maneuverability and spirited handling that evoke words like lively, feisty and, most of all, fun. I drove the FR-S at a Scion media preview in and around Las Vegas on city streets as well as a small road course, tight autocross course and wet skid pad.
Scion FR-S' 2.0-liter horizontally opposed four-cylinder engine, which makes 200 horsepower and 151 lb-ft of torque. The power output is on the low side, but on flat roads the boxer engine has enough oomph to be entertaining in the lightweight coupe.
Price:
$9000 to 10000
All About Cars News Gadgets

>>

Vehicles

>>

Compact

>>

Best Sports Cars Under 10k