According to top Auto agencies, these are the best midsize cars for 2021 in terms of their reliability, comfort, performance, fuel consumption, and market value.
2022 Toyota Camry
Did you really think you'd get this far into a list of midsize automobiles without mentioning the Toyota Camry? It's one of the best-selling sedans of all time if there's any other household name that can compete with the Accord.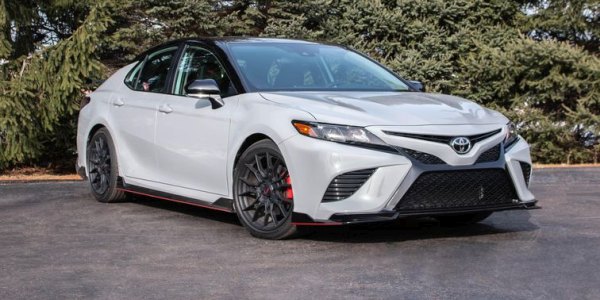 Sure, the Toyota Camry isn't particularly exciting, but that's not the goal of this straightforward mode of transportation. The Camry, like the Accord, is available in a variety of performance levels, albeit the 'Yota's unique TRD performance trim offers it a little performance edge over the Accord. Regardless of whether you choose gas or hybrid power, the Camry is still one of the best ways to spend your simoleons.
2022 Mercedes-Benz E-Class
The Mercedes-Benz E-Class may not be on everyone's mind, but anyone who has slogged through the search for a midsize luxury sedan has inevitably come across this vehicle, which remains one of the most comfortable ways to go around.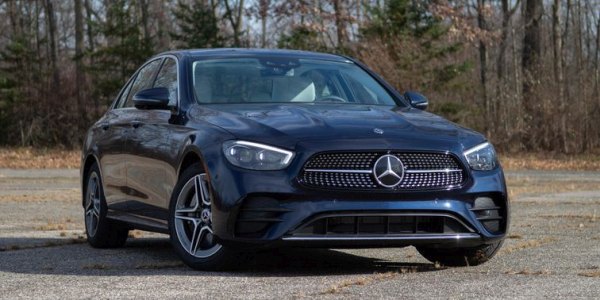 The E-Class is all about luxury, especially when equipped with plush leather upholstery and pillowy-soft air suspension. But it's a diverse platform, with smooth and economical variants alongside more powerful options, such as the one we'll discuss below. The Mercedes is the automobile to choose if you want a luxury car that prioritizes luxury over almost everything else.
2022 Subaru Legacy
It's difficult to tell the difference between Subaru and all-wheel drive. Subaru has staked its reputation on supplying standard all-wheel-drive in every sedan it sells, and the gamble has paid off, as the company continues to sell a lot of cars every month.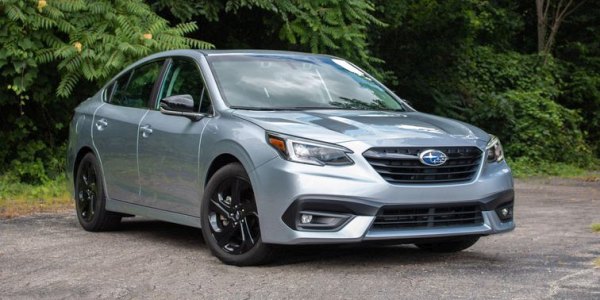 The Legacy is Subaru's answer to the Accord and Camry, and while it may not outperform either car in every way, there are plenty of reasons to choose the Subie over its Japanese rivals. Standard all-wheel drive is just one aspect of the package, which also includes a plush ride and one of the year's most visually appealing infotainment screens. Sure, it's a touch plain in appearance, but not everyone wants to be the center of attention all of the time.
2022 Audi A6
The Audi A6 might be thought of as the Subaru Legacy of luxury midsize sedans. Audi's Quattro all-wheel-drive technology comes standard on every model, whether it's the entry-level 45 TFSI or the more powerful 55 TFSI.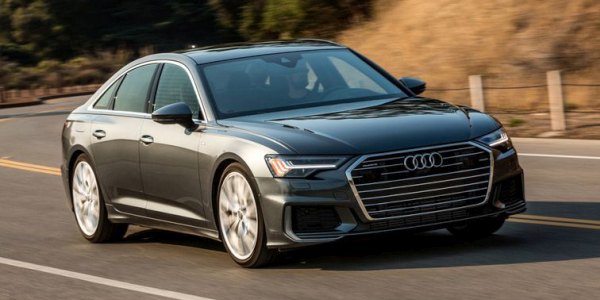 Quality is another feature shared by all A6 cars. The A6 combines a comfortable ride with cutting-edge technology, including the latest version of the MMI infotainment system, which we've been enjoying for years. It's just a fantastic vehicle, and it's well worth your consideration if you're looking for a premium vehicle with the added security of all-wheel drive.
2022 Honda Accord Hybrid
Given that the Honda Accord ranks first on our list of the best midsize cars to buy, it's no surprise that its hybrid-electric version is the best midsize hybrid available.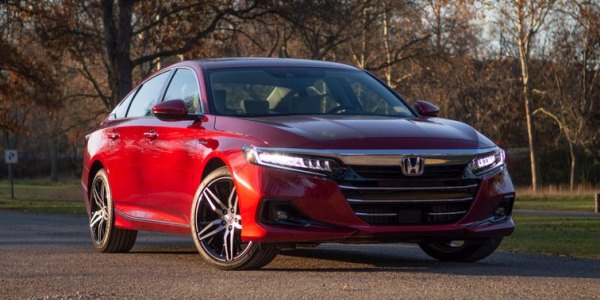 In the interest of efficiency, the Honda Accord Hybrid makes no compromises. Its 2.0-liter gas engine combines with a two-motor hybrid system to provide 212 horsepower and 232 pound-feet of torque, which is actually more than the base-model Accord. The Accord Hybrid, on the other hand, earns a darn amazing 48 mpg combined, with the same highway and city efficiency figures. It's spacious, comfy, and surprisingly cost-effective. As I have stated, it's a difficult act to follow.
2022 Toyota Prius Prime
The Toyota Prius Prime is a good way to ease into electrification with a plug-in hybrid if you don't mind driving something that looks more like a spaceship than a sedan. If you're not up on the jargon, plug-in hybrids have a large enough battery to drive for several miles on electric power alone, with the gas engine kicking in to charge the battery or provide a little extra thrust.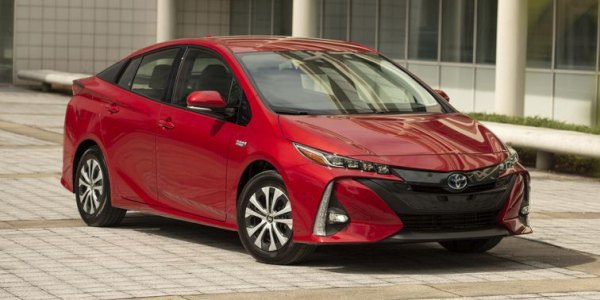 With only 121 net horsepower on tap, the Prius Prime isn't going to win any drag races, but it is incredibly efficient. Its battery can go around 25 miles on a single charge, so if you have a short commute and easy access to power outlets, you shouldn't need to use much, if any, gasoline. If you do need to go on a longer excursion, though, the gas engine will allow you to cruise for those miles. And you won't be requiring many fill-ups anyhow, because the Prius Prime's gas engine gets 54 mpg combined, according to the EPA.
2021 Volvo S60 Recharge
Midsize luxury plug-in hybrids are hard to come by, but happily, there's a great Swede that meets all of those criteria — and it comes in a couple of different flavors, depending on your preferences.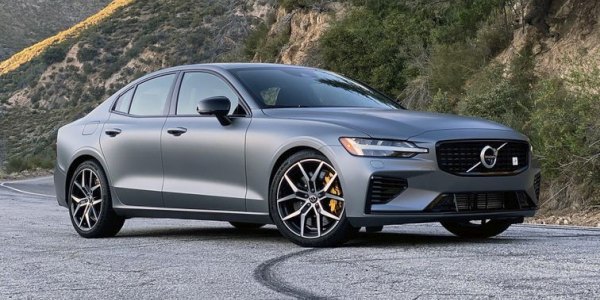 The Volvo S60 Recharge is a plug-in hybrid with impressive performance. Its inline-4 engine, when combined with an appropriate battery and electric motor, produces a net 400 horsepower and 472 pound-feet of torque, figures that grow even higher if you choose the super-sporty Polestar Engineered edition. Regardless of trim, you'll get a capable, comfortable midsize sedan with a stylish interior and exterior.
All About Cars News Gadgets

>>

Vehicles

>>

Compact

>>

Best midsize cars for 2021