Toyota Vitz is a famous model among many nations, Thailand, Indonesia, and China became the most selling countries of this car.
Other countries also love this model even though no direct dealership of this car is available. Pakistan is one of the lists of other countries whom love this model and has been one of the largest importers of the car.
Toyota has seen about the Vitz success in Pakistan, therefore, they planned to launch officially in Pakistan with the name of Yaris, there is a highly likely of launching a Yaris with 1000 cc displacement to make the car cost reasonable.
In this article which engine oil is best for Vitz will be discussed.
1.0, 1.3, and 1.5 engine capacity of this model available across the countries, therefore, the best oil with the most suitable grade for these engines listed below.
All these grades recommended to the healthy engine, these oil grades with brands may not be the right choice for the weak engines.
Weak Engine Indications:
Frequent white smoke from the exhaust while accelerating.
Engine Oil dries up after a couple of drives.
Engine overheat while A/c On. Other common reasons of engine overheat would be radiator or fan.
API grade as per kilometer:
0 To 75,000 kilometers…ZIC-10W-40, Petron – 10W-30
75,000 To 120,000 kilometers … Shell Hx7
Above 120,000 kilometers … ZIC -20W-50
Models

Engine cc
Engine Technology

Capacity/filter capacity
liters(liters)

Oil Change Interval

Recommended oil
API
Toyota Vitz 2006 to 2010 model- 2nd

generation

996

1KR-FE DOHC 12 valves VVT-i

3.1 /0.2
3000/Km

Shell Hx7 10w-30

SN

Toyota Vitz 2011 to 2014 model- 3rd

generation

996

1KR-FE DOHC 12 valves VVT-i

3.1 /0.2
3500/Km

ZIC-10W-40

(A)

SN

Toyota Vitz 2014 to 2017 model- 3rd

generation

996

1KR-FE DOHC 12 valves VVT-i

3.1 /0.2
3500/Km

ZIC-10W-40

(A)

Toyota Petron + 10W-30

SN

SM

Toyota Vitz 2012 to 2017 model- 3rd

generation

1329

1NR-FE DOHC 16 valves VVT-i

3.3/0.3
3500/Km

ZIC-10W-40

(A)

SN

Toyota Yaris 2012 to 2017 model- 3rd

generation

1497

1NZ-FE DOHC 16 valves 4 Cylinder

3.7/0.3

4000/Km

ZIC-10W-40

(A)

SN
API Chart: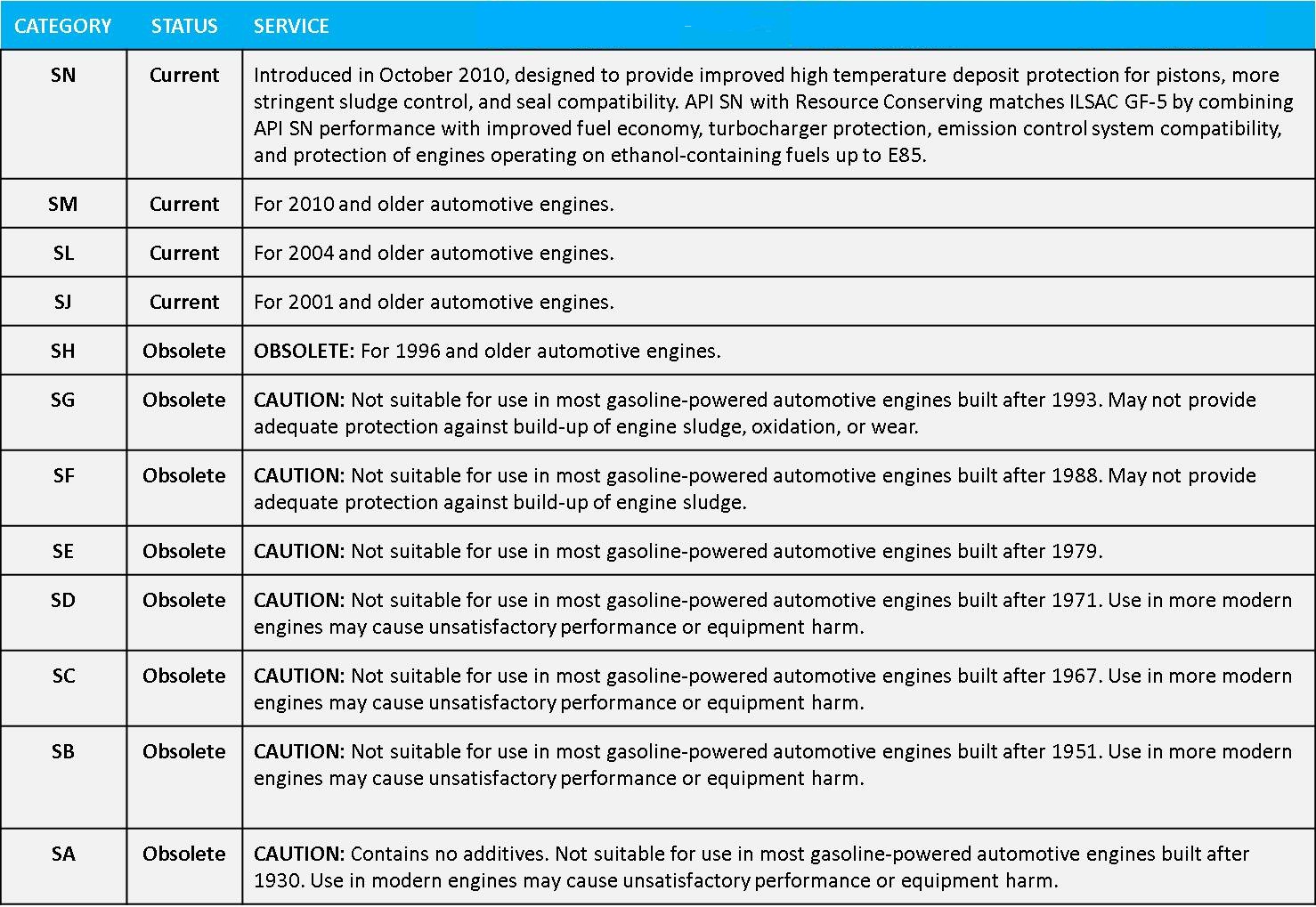 All About Cars News Gadgets

>>

Maintenance

>>

Which Engine Oil Is Best For Vitz