Which Engine Oil Is Best For Wagon R
Wagon R has been introduced 2014 in Pakistan as a first-generation model, however internationally this model was launched in 2007 as a third generation model, apart from history this recent Pakistani model got success in the market due to have more features, specification and more economical in terms of fuel per kilometer.
However, the import model already had been in Pakistan since 2008 with the engine of 658cc, unlike Pakistani model 998 cc engines. Therefore both have different engine technology and demand different engine oil at the time of change.
Here in this topic which engine oil is best for Wagon R will be elaborate in detail:
New Pakistani Wagon R model:
The company recommends SAE grade of 5W-40 engine oil; therefore the best in the class of synthetic oil in this grade in Pakistani would be ZIC.
Imported & Used Model:
Shell Hx7 so far the best after ZIC, Thicker than ZIC even both have a same grade, it suits best in 2014 to 2015 of Wagon R Pakistani and imported Wagon R models.
Imported models of Wagon R don't have a brand new engines, therefore cannot recommends the oil as recommended for the new engine.
All these grades recommended to the healthy engine, these oil grades with brands may not be the right choice for the weak engines.
Weak Engine Indications:
Frequent white smoke from the exhaust while accelerating.
Engine Oil dries up after a couple of drives.
Engine overheat while A/c On. Other common reasons of engine overheat would be radiator or fan.
Oil grade as per kilometer:
0 to 55,000 kilometers…ZIC
55,000 To 75,000 kilometers…Shell
Caution:
All these oil recommendations based on the model of the year, it can vary according to the engine condition at the time of oil change, so please make sure before selects any oil.
Models

Engine

Engine Technology

Oil Change Interval

Capacity/filter capacity

liters(liters)

Recommended oil

API

Suzuki Mehran 1992 to 2002 model- 2nd

generation

796

F8A SOHC I3 Cylinder

2000/Km

2.5/0.5
HAVOLINE-20w-50
HAVOLINE-20w-50
Suzuki Mehran 2003 to 2009- 2nd

generation

796

F8A SOHC I3 Cylinder

2500/Km

2.5/0.5

KIXX G1- 20W-50

SN/CF
Suzuki Mehran 2009 to 2012-2nd

generation

796

F8A SOHC I3 Cylinder

2500/Km

2.5/0.5
ZIC-10W-40

(A)

SN

Suzuki Mehran 2012 to 2014-2ND

generation

800

F8B SOHC I3 Cylinder

3000/Km

2.5/0.5
ZIC-10W-40

(A)

SN

Suzuki Mehran 2012 to 2018-2ND

generation

800

F8B SOHC I3 Cylinder

3500/Km

2.5/0.5
ZIC X7 FE 5W-20
(A+)

SN

API Chart: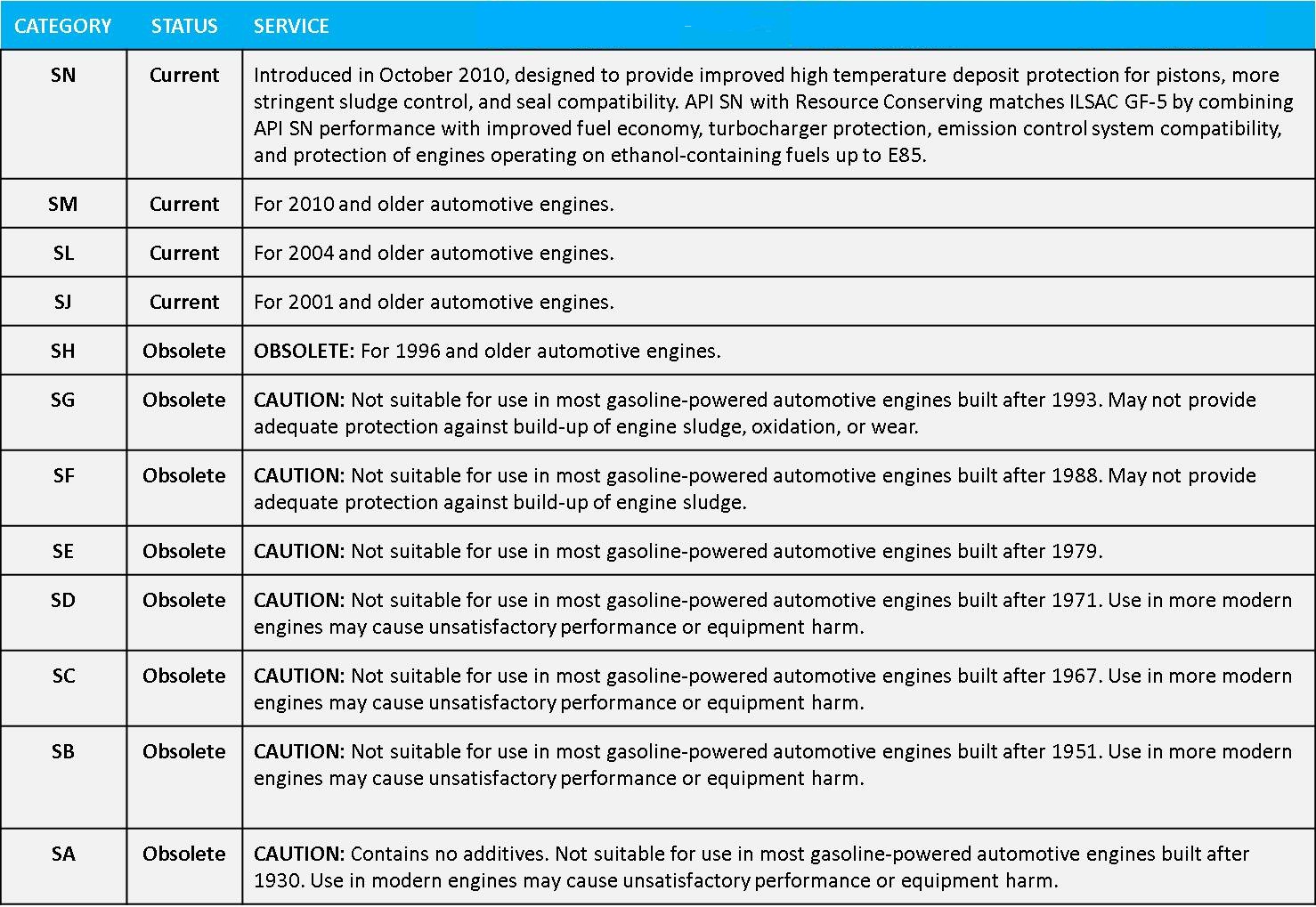 Any query regarding oil, call to this below number within working hours
Contact: 0333-6333200 (Pakistan)