Even though most police agencies across the country have apparently indicated an interest in the vehicle, a bold plan to employ Dodge Charger police cars from the United States to patrol Australian streets may have hit a snag before the first trial has even begun.
The Dodge vehicle headquarters in the United States has distanced itself from a private importer's proposal to convert North American police cars to right-hand drive locally.
Last week, a Queensland-based company that specializes in converting left-hand-drive US vehicles to right-hand-drive claimed that it had imported two Dodge Chargers that had been particularly modified for police use.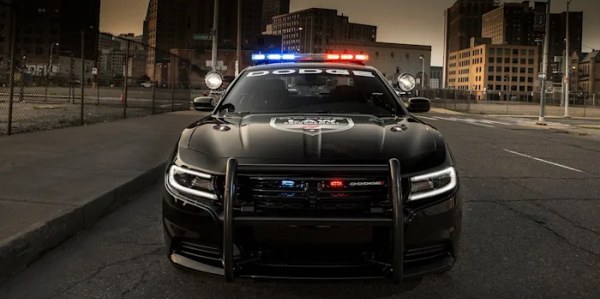 The Dodge Charger is one of a number of cars manufactured in the United States that have been modified to make them more appropriate for police operations, such as heavy-duty wheels, tires, and suspension – as well as electronics systems that are ready for specialist police equipment.
SCD Remanufactured Vehicles, based in Brisbane, has imported two Dodge Chargers, both in police spec with V6 engines, and wants to lease them to police agencies for test drives once they have been converted to right-hand drive locally.
The parent corporation of Dodge in the United States (known as Stellantis) and its Australian subsidiary (known as FCA Australia) have made a statement distancing themselves from the unofficial police car plan.
"Stellantis and FCA Australia have no direct commercial or legal ties to SCD Remanufactured Vehicles or any of its subsidiaries. The statement to CarAdvice stated, "These organizations are not authorized importers of Stellantis branded vehicles, including the Dodge Charger or Ram Truck."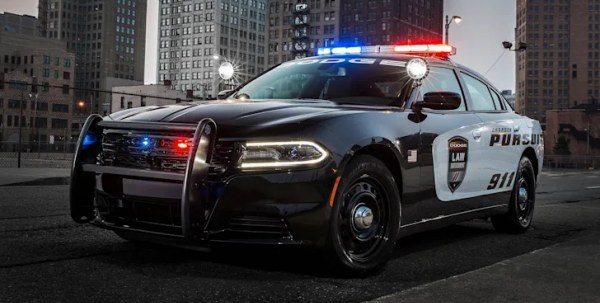 "As a result, Stellantis and FCA Australia cannot guarantee or endorse that the conversion techniques used by SCD, its affiliates, and other non-factory approved, third-party importers, meet the stringent quality and safety standards set out by our internal processes and requirements."
"We emphasize, however, that consumers of non-factory licensed, third party importers, such as SCD, may not obtain the same degree of regulatory compliance for recall and safety obligations," the statement stated.
"Customers who purchase a converted vehicle from a factory-authorized importer, on the other hand, can be assured that the quality, recall, and safety processes supporting these products are also aligned with the stringent requirements of government regulators and Stellantis' global engineering team," the statement concluded.
Private importers like SCD and others don't have the same direct access to service, safety, and warranty support as US factory-backed companies like Ram Trucks Australia and General Motors Specialty Vehicles, which both import and remanufacture vehicles with the approval of their respective US headquarters.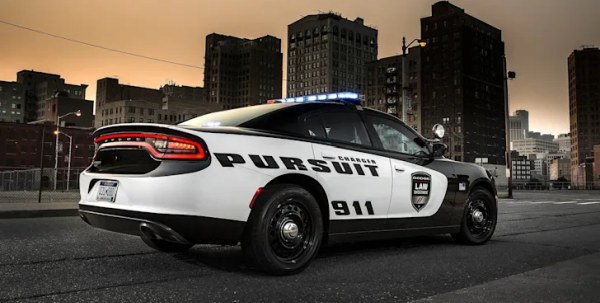 The business that plans to import Dodge Charger police cars from the United States says it wants "100% volume compliance" for the vehicles.
Consumers, on the other hand, are unsure what the term "full volume compliance" entails.
Many people mistakenly believe it signifies the vehicle has been re-engineered to suit US manufacturing specifications. However, this is not always the case, and consumers may not notice the difference between vehicles converted by smaller operators without US factory approval vs vehicles remanufactured with full US factory approval.
Smaller, private importers and converters in Australia can now apply for "full volume compliance" for a car without having to invest millions of dollars or rely on the US factory's endorsement, engineering validation, and safety system assistance.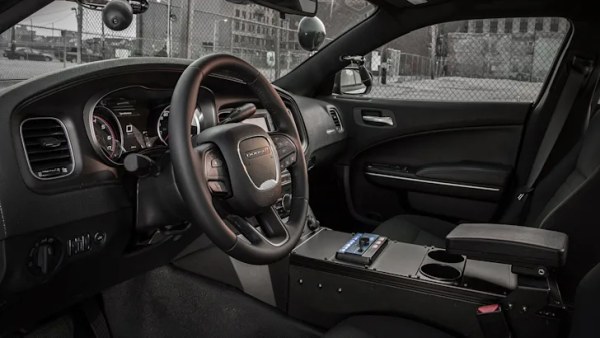 Eddie Kocwa, co-owner of SCD Remanufactured Vehicles, says he'll do "whatever it takes" to meet Australia's full volume compliance standards while maintaining the integrity of the modern safety features currently installed in Dodge Charger cop vehicles.
However, such a complex modification would very certainly necessitate backing and inside technical knowledge from Dodge's US headquarters.
Holden Special Vehicles, for example, spent an estimated $12 million to re-engineer the Chevrolet Camaro (shown below) for right-hand drive, which involved at least four severe crash tests of converted cars in Australian laboratories.
HSV had a direct route to Chevrolet engineers in the US, via Holden, to guarantee the Camaro's airbags worked properly once it was remanufactured in right-hand-drive.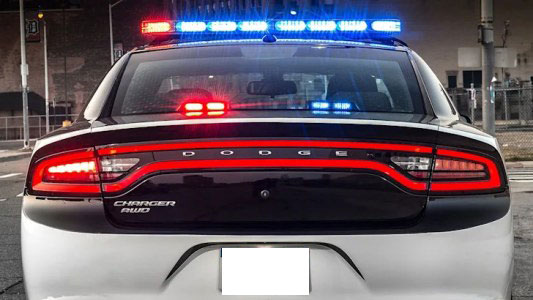 HSV also spent an estimated $1 million on the right-hand-drive dashboard tooling template alone, as well as another $1 million on a right-hand-drive steering rack from the original steering supplier in the United States. Most private vehicle importers and converters can't afford such costly engineering improvements, therefore they resort to improvised solutions.
Mr Kocwa told CarAdvice, "We will do whatever the Australian Design Rules ask us to do."
Mercedes EQB electric SUV 2022 revealed, confirmed for US arrival
"Australia's entire compliance system is quite old-school, and it is currently being updated to bring it up to date. But if there isn't an exemption, we'll do whatever is necessary."
Mr. Kocwa stated that the first stage will be to gauge interest from local law enforcement organizations before placing a fleet order for Dodge Charger police cars in the United States.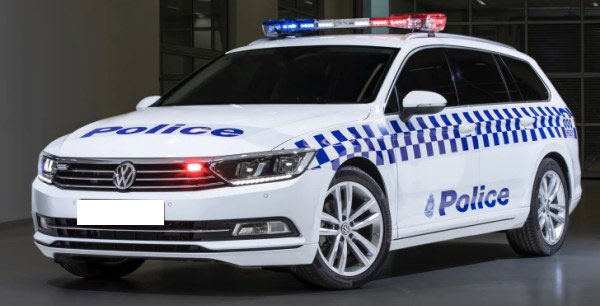 Mr. Kocwa explained, "The first phase is to… get them signed off here, create up an appetite in Australia, and then go back to America and put a deal together."
"Australia and the United States of America are excellent allies. When the Australian Federal Police are interested in the car, there will be a different interest when I have the Federal Police assisting us in obtaining those vehicles."
Since the arrival of the two Dodge Charger police cars in Australia was made public last week, Mr. Kocwa says he has been astounded by the response.
"Everyone in the country has called me. Everyone wants to test them now that they're here," Mr. Kocwa said, adding that officers from West Australia, South Australia, Victoria, NSW, and Queensland have shown interest in viewing the vehicles.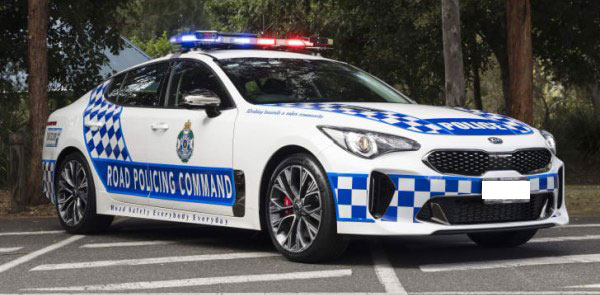 "The first will be sent to the AFP (for a trial), and the second will most likely be sent to NSW. He stated, "They can take the car and do anything they want with it."
While finding suitable replacements for police general duty vehicles has been relatively easy since the end of local manufacturing and the demise of the homegrown Ford Falcon and Holden Commodore – with sedans like the Toyota Camry, Hyundai Sonata, and VW Passat (pictured above) largely filling the void – finding suitable replacements for highway patrol vehicles has proven more difficult.
The highway patrol in Queensland, Western Australia, and the Northern Territory uses the dual-turbo V6 Kia Stinger (shown above), but according to overseas reports, that model will be phased out in around two years.
The Chrysler 300 SRT V8 operated by NSW Police is also set to be phased out by the end of this year or the beginning of next year.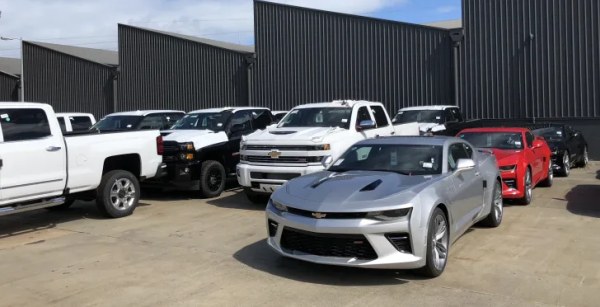 Victoria and NSW highway patrol divisions employ BMW 5 Series diesel sedans and wagons, although Victoria additionally uses Mercedes E-Class and Volkswagen Passat performance variants.
Eddie Kocwa and his business partner, Steven Davison, said they are not underestimating the difficulty of securing a fleet agreement with Australian government agencies without manufacturer support or subsidized pricing.
Mr. Kocwa stated, "The primary thing I'm trying to accomplish is to shift the procurement departments' thinking for not only police vehicles, but all government vehicles."
"The number of doors I knocked on… you're basically dealing with bureaucrats who don't have the right to call, so we went out and did it ourselves."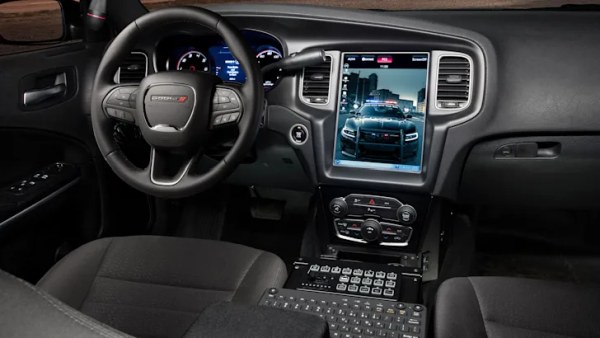 Over the last five years, Ram Trucks Australia and the Walkinshaw Automotive Group – which handles Chevrolet (shown above) – have remanufactured more than 15,000 vehicles in Australia from left- to right-hand drive, all with the backing and sanction of the US auto giants.
SCD Remanufactured Vehicles has yet to reveal how many vehicles it has imported and converted in its eight years of existence, despite the fact that it is attempting to strike a deal to convert more than 500 US police cars locally each year.
"I'm not going to quote our figures… Because if we raise our heads, others will try to cut us down," Mr. Kocwa explained. "We have 130 people working with us, and we're expanding every day. For the previous eight years, we've enjoyed annual growth records."
Mr. Kocwa, on the other hand, claims that people in high places in the US are eager to investigate the possibility of Dodge Charger police cars arriving in Australia, which is why he was able to get two brand-new law enforcement specification vehicles that are not for sale to the general public
Mr. Kocwa stated, "There are people in North America who want this transaction to go through." "I can't say who they are, but there are people on the other side of the world who want this to happen."
All About Cars News Gadgets

>>

Regional

>>

Australia

>>

US distances itself from Australian Dodge Charger police cars