Finding a car that has all of the characteristics you want, such as design, performance, speed, dependability, and comfort, isn't as simple as it appears, especially when you're looking for the best used sports cars under 30k.
Therefore we taken into account of all aspect that has to be required for the cars to be best under 30k limit.
So Here are the List of Best Used Sports Cars Under 30k
Porsche Boxster
Between 1996 until 2004, Porsche developed the first generation of the Porsche Boxster. It is still a fairly inexpensive sports vehicle today. It had a 2.5-liter to 3.2-liter six-cylinder engine that produced 200 to 250 horsepower and was coupled to a manual or automatic transmission. With a maximum speed of 160 mph, the Boxster went from 0-60 mph in roughly six to seven seconds.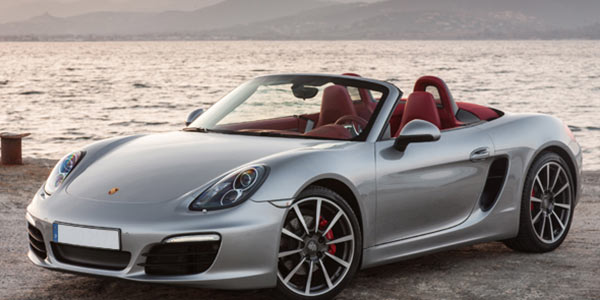 The Cayman, introduced in 2006 with the second-generation Boxster, is mechanically identical. The Boxster is a roadster, while the Cayman is a fastback coupe.
The Boxster/Cayman pair is regarded more reliable than other German nameplates in terms of reliability. Nonetheless, compared to Japanese and American sports vehicles, they have greater maintenance costs. If dependability is a concern, the 2013-2014 Boxster, which earned JD Power's Initial Quality Study award, is also available for around $30,000.
In some places, it may also be easier to find the hardtop Cayman over the Boxster.
2014 BMW Z4
The 2014 BMW Z4 is an excellent option. It is one of the most affordable luxury sports vehicles on the market, yet it still features high-quality materials in its interior. Nonetheless, other competitors handle better, have higher dependability ratings, and have a more diverse engine lineup.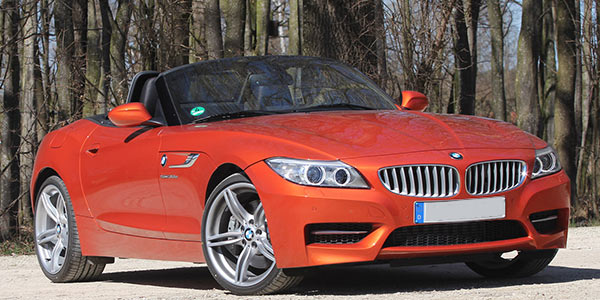 There is a standard 240-horsepower four-cylinder engine and rear-wheel drive in the sDrive28i trim. This engine is sufficient enough for everyday driving situations, but rivals like the Porsche Boxster can hug corners more tightly at speed. Models with the M Sport package have a firmer suspension, which makes for a much more spirited driving experience.
The two-door 2014 BMW Z4 seats two people in style. The standard leatherette seats are comfortable and roomy. Headroom and legroom are surprisingly ample for a convertible, and rearward visibility is superb, even with the top up.
The 2014 BMW Z4 has a reliability rating of 3.5 out of five from J.D. Power. This is above average for all cars on the road, but just about average for cars in the class. Some class rivals get higher scores, like the Porsche Boxster's rating of 4.5.
Cadillac CTS-V Coupe
The Cadillac CTS-V Coupe is one of the most exhilarating sports vehicles available, regardless of budget. For that $30,000 price bracket, you'll be looking back at the 2012 and 2011 models. If you can track one down, you'll receive a 556-horsepower supercharged V8 engine, a luxury interior, and sharp design.
You could also get a GM-certified pre-owned warranty, depending on where you buy, which should take some of the sting out of ownership costs.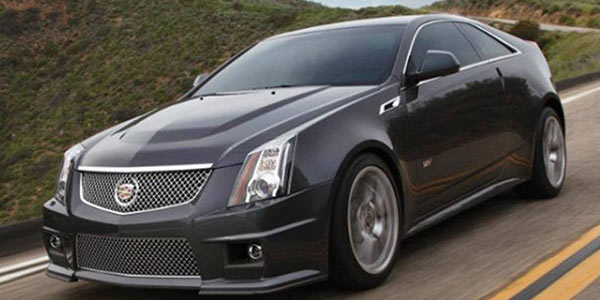 With a 0-60 time of 4 seconds, it is one of the fastest sports cars on the market. Finding one at this price point may be difficult, since many are still hanging between $30,000 and $40,000, depending on features and miles.
The CTS-V Coupe offers the power and luxury of an AMG Mercedes-Benz without quite the same potential for rare replacement parts and mega repair bills.
Dodge Challenger V8
Between 2008 and 2015, the Challenger had strong vintage design and a variety of powerful V8 engine choices. These engines have power outputs ranging from 350 to 707 horsepower. It had also received the JD Power Initial Quality Study award, indicating that it was relatively reliable. A budget of $30,000 may cover a wide range of Challenger models.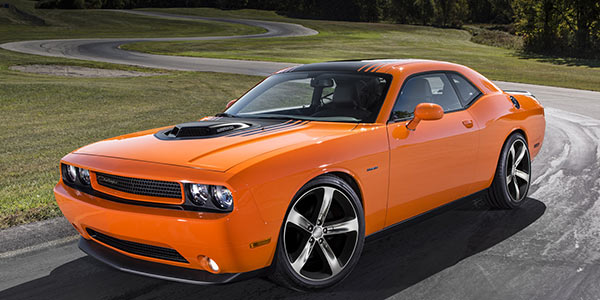 However, you may have to look at the older end of the indicated model range. Look at vehicles with higher mileage, and you may even be able to snag a special edition or high-performance SRT model.
Lotus Elise
The Lotus Elise was produced between 2005 and 2011 and had a 1.8-liter Toyota four-cylinder engine with 189 horsepower and a five- or six-speed manual gearbox. With a peak track speed of 124 mph, the Elise completed the 0-60 mph sprint in 5.7 seconds. In comparison to larger and more contemporary sports vehicles, the Elise, like the Maserati Spyder, may not have the most spectacular figures.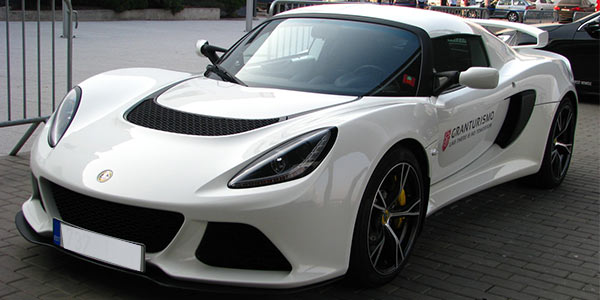 Despite this, it is extremely light and has a European sports car heritage. The Lotus Elise's tiny size and light body allowed it to accelerate quickly and handle like a go-cart rather than a street-legal vehicle. Although a less expensive Elise will have greater mileage, the Toyota engine should alleviate some mechanical issues.
Subaru BRZ
Thanks to Subaru's characteristic AWD drivetrain, the Subaru WRX remains stable when navigating bends and curves, as well as in inclement weather. The WRX's sports-car flair comes from a turbocharged four-cylinder engine with a total output of 268 horsepower, and the small sedan body type provides lots of more inside room, especially when compared to the average hatchback.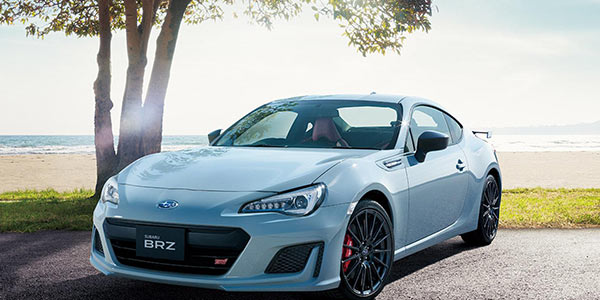 Adults can sit comfortably in both the front and rear seats, and getting in and out is easier than in other would-be sports cars because to the four doors. New Subaru WRXs start at $27,500, but higher-trim models, such as the sporty STI version, may cost more than $40,000.
Ford Mustang
The Ford Mustang is more than simply a legend in the United States. It is also one of the most popular automobiles in the planet. More than 10 million Mustangs have been driven on roads across the world since its introduction in 1965, when dealerships around the country together sold about 22,000 vehicles on the first day alone. It is still regarded as an American symbol more than 60 years later.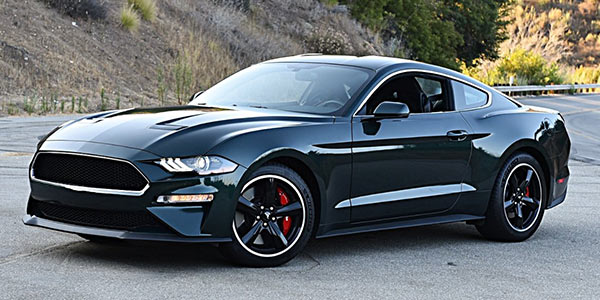 With the exception of the slower, more fuel-efficient four-cylinder EcoBoost models, most new Mustangs now come with 5.0-liter V-8 engines that produce 460 horsepower and propel the car from zero to 60 mph in less than four seconds. The base model of the new 2021 EcoBoost starts at $27,155, while the other quicker trims start at $36,000.
Used Mustangs with 5.0 V-8s, however, tend to hover in the low-$20,000s for 2011-2015 GT models.
Honda Civic Si
A turbocharged 1.5-liter four-cylinder engine with 205 horsepower powers the Civic Si version. A six-speed manual transmission, which is the only gearbox offered, adds to the excitement. The Civic Si is distinguished from its less sporty siblings by its 18-inch alloy wheels, centre exhaust system, rear spoiler, racing seats, and a limited-slip differential.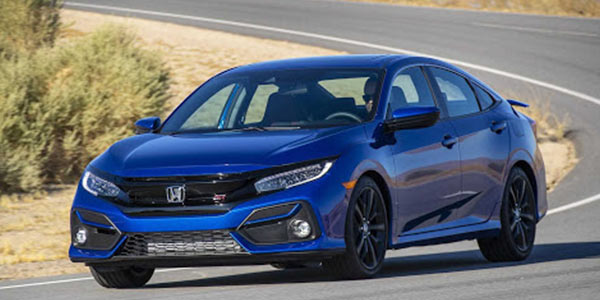 With precise and responsive handling, the Civic Si handles corners like an expert. It's also a pleasant way to get from point A to point B on a regular basis. The new Si versions start at $25,000, which is roughly $4,000 more than a standard Civic. For as cheap as $15,000, you can have a used model.
Chevrolet Camaro
The Chevrolet Camaro is a classic American sports vehicle that performs admirably and comes with a variety of engine options. From the entry-level 275-horsepower turbocharged four-cylinder engine to the ferocious 650-horsepower supercharged V8 in the ZL1 version, Chevrolet makes the Camaro accessible to anybody wishing to splurge or save.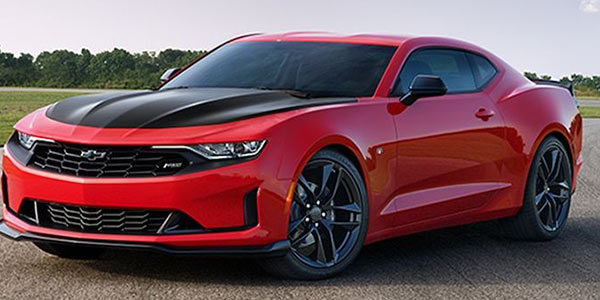 And on that note, one of the Camaro's major advantages compared to other models on this list is its lower price tag. Available as both a hardtop and convertible, with seating for four in either version, new base model Camaros start at $25,000 or $63,000 for the peppy ZL1. Depending on the trim, used Camaros offer savings just as colossal as their horsepower, costing on average literally about half the cost of new models.
All About Cars News Gadgets

>>

Vehicles

>>

Sports

>>

Best Used Sports Cars Under 30k