Here Are the List of Five Best Sports Sedans Of The Last 20 Years
Chevrolet SS
This Chevrolet product, made in Australia, is what we call a "contemporary hotrodder's fantasy." Its basic formula is as old as the muscle car with a huge LS3 engine and a muscular TREMEC 6-speed manual transmission. However, to improve performance and driveability, its old spirit has been spruced up with new accents.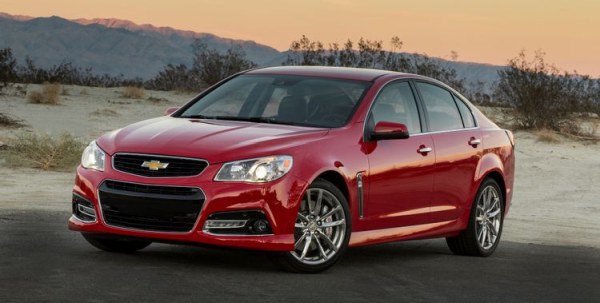 Magnetic ride suspension, sophisticated interior accessories, and faster steering are all examples of technologies that improve the SS's overall experience. The SS is controlled when you need it, but devastating when you want it, with 415 horsepower and 415 pound-feet of torque. Did we mention it's aspirated naturally? Yes, the LS3 V8 will sing you all day long the wonderful unmuffled tune of Detroit muscle.
Alfa Romeo Giulia Quadrifoglio
What is there to say about the Giulia that hasn't already been said? This Italian stallion astounded the world not just with his performance, but also with his mere existence. Alfa Romeo had a lengthy history of producing sports sedans before ultimately designing a new one after a 30-year hiatus. This was also true for the Guilia Quadrifoglio. Alfa launched the Giulia Super in the early 1960s, a four-door sedan with a ferocious twin-cam engine.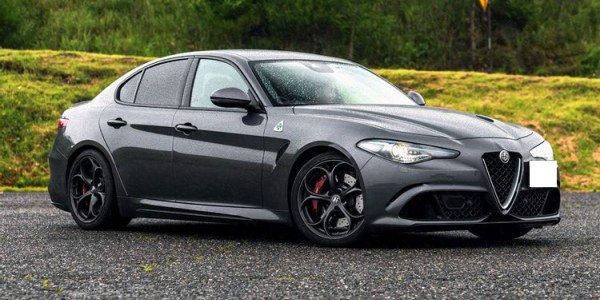 The Milano Verde, a spaceship-looking sports sedan with one of the best V6 engines of all time: the 3.0-liter Busso V6, arrived after a 25-year wait. The Guilia Quadrifoglio eventually arrived after another 30 years of waiting, with a wonderfully attractive body sat atop a Ferrari-based twin-turbo V6 producing 505 horsepower and 443 pound-feet of torque from just 2.9 magnificent liters.
After years of less-than-perfect M3s and AMGs, the way it goes down the road was something journalists had been waiting for. This Alfa, on the other hand, was almost flawless.
Cadillac CTS-V
The Cadillac CTS-V, with more horsepower than any other sedan in this class, serves as both a vehicle of transportation and a laser-guided missile. The Cadillac CTS-V shares its "Alpha" chassis with the Chevrolet Camaro, which means that when the Camaro gets new features, so does the CTS-V. The Alpha platform in this case consisted of a new magnetic ride suspension configuration, a larger engine capacity, and other improvements gleaned from Chevy's Nurburgring testing.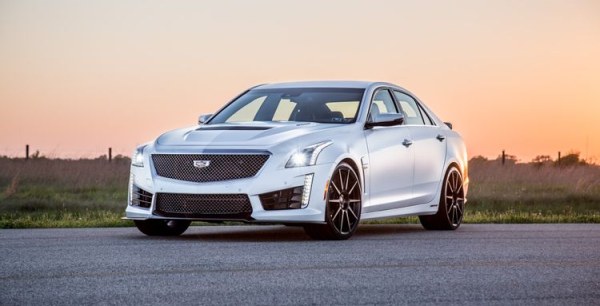 This is how a luxury cruiser like the Caddy was transformed into a world-class sports sedan. The CTS-V is no longer available and has been replaced by the CT5-Blackwing. The supercharged LT4 V8 from the C7 Corvette Z06 was used in the CTS-V. The LT4 produced 640 horsepower and 630 pound-feet of torque in the CTS-V model, compared to 650 horsepower and torque across the board in the Corvette. Despite its lack of horsepower, the CTS-V was quick and controllable, making it a track-day favorite of professional drivers like Randy Pobst.
BMW E39 M5
The E39 M5 is the only car that truly embodies the initials "BMW." The E39 M5 was widely recognized as one of the best sports sedans of all time, displaying a perfect balance of fine German engineering with enthralling performance. The E39 M5 was the first M-Division car to feature a V8, thanks to the new S62 V8 under the hood. They did, however, include independent throttle bodies for each cylinder, exactly like the original E28 and E32 M5s did.
Audi Reveals New Q4 And Q4 Sportback e-Tron Electric SUVs With Range Of Up To 520km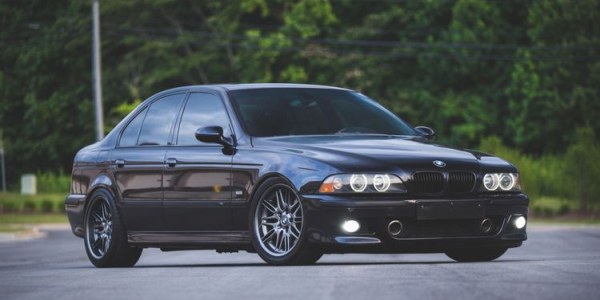 Its S62 engine produced 394 horsepower from its 4.9-liter displacement, allowing it to accelerate from 0 to 60 in 4.8 seconds. This car defined what a sports sedan was and set the tone for the next 20 years. If it weren't for the E39 M5's influence and BMW's dominance in the segment in the 1980s and 1990s, most of the cars featured here would either not exist or would be significantly worse.
Kia Stinger GT
The Kia Stinger slathered special sauce all over the Kia Optima's already popular look, and no, we're not talking about the orange paint. This group includes the Stinger GT for two reasons. First, it's a fantastic performance and handling, and second, it's a significant vehicle for Kia. From its superb power delivery to its mid-corner balance, Stinger's praises have been sung all over the journalistic community, but what people don't talk about is its role in the automobile industry.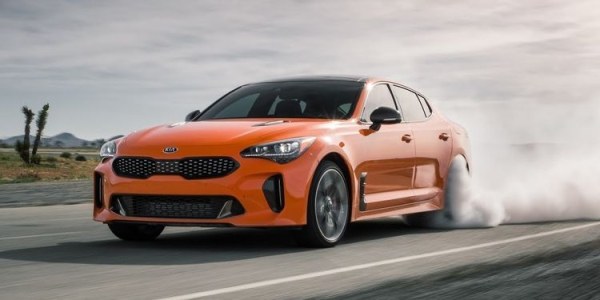 For years, Kia has created low-cost, well-built economy automobiles that a mother could drive for ten years. However, after driving the Stinger, it's evident that Kia is much more. A former BMW M-Division engineer and an Audi designer collaborated on this project, which resulted in one of the best sports sedans of the last 20 years.
All About Cars News Gadgets

>>

Vehicles

>>

Sedan

>>

These Are The Best Sports Sedans Of The Last 20 Years