Early next year Electric Mercedes-Benz EQS launches the EQE sedan to follow early next year.
In the first half of 2021, Mercedes' US EV assault will begin in earnest.
In the electric vehicle shift, Mercedes-Benz won't be left behind and 2021 is shaping up to be a busy one for the company when it comes to battery-electric vehicles. The company said on Monday that in the first half of 2021, the EQS, its top-of-the-range electric luxury sedan, will be unveiled. It also given some fresh images of the car as we inch closer to its unveiling.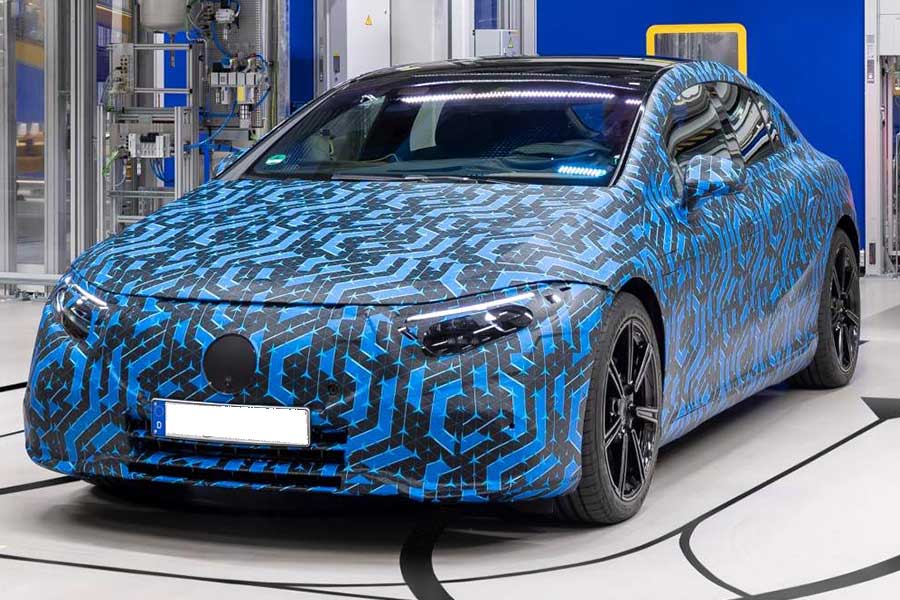 But it isn't all that. "We'll see the EQE electric "business sedan" in the second half of 2021. If you haven't caught on the final letter in the name of the car indicates where it plans to fall in the hierarchy of Mercedes-Benz. The EQE will be the E-Class electric offshoot, the EQS will be the S-Class offshoot, and so on. Crucially, the EQS marks the beginning of the brand's forge into EVs for the US market after a few false starts for the EQC electric SUV
Whether the other two EVs will enter the US is not clear, but Mercedes-Benz will also announce the EQA and EQB next year—two small electric SUVs. However, the US will definitely get the company's two other electric SUVs: the EQS and EQE SUVs. For some reason, Mercedes could not come up with better names than naming them their sedan equivalents and adding "SUV" to the end, however, according to today's announcement, the two larger utility vehicles would arrive in America in 2022.Furthermore, the automaker plans to build both of them in the US at its facility in Tuscaloosa, Alabama. Mercedes-Benz will also build a battery plant locally in Alabama to supply both of the new SUVs.
Now it's an entirely different issue whether the first couple of electric Mercedes models all make it to dealers next year. Production will start to ramp up early next year in both Germany and China. For the zero-emission luxury models, the company plans to launch five EVs by 2022, so expect fast launches.
All About Cars News Gadgets

>>

Auto News & Updates

>>

Electric Mercedes-Benz EQS launches the EQE sedan