Some techniques of clearing a bloodstain are better than others, depending on your automobile upholstery. It's critical to deal with how to get period blood out of the car seat as soon as possible because new stains are the simplest to remove. Time and heat can set the stain in your upholstery, leaving an unpleasant permanent trace, but for the case of leather seats, the method of removing blood is different. So gather your resources, assess which approach is best for your upholstery and leather and try your best to remove the stain!
Here Are Few Methods of How to Get Period Blood Out Of Car Seat
Using Cold Saltwater (Cloth Upholstery)
Blot the stained area: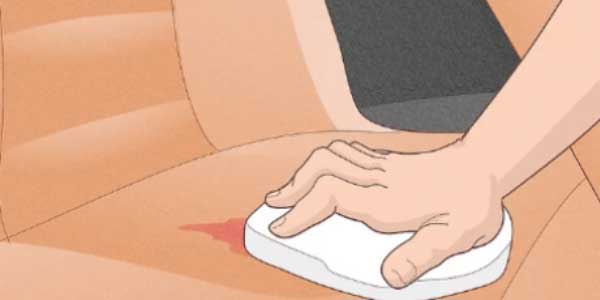 To clear excess blood, you might want to use a cloth or paper towel. Don't massage the bloodstain since this can spread it and push it further into your upholstery. Dab away as much blood as you can with a dabbing motion, replacing the cloth/paper towel as needed.
2. Prepare a saltwater solution: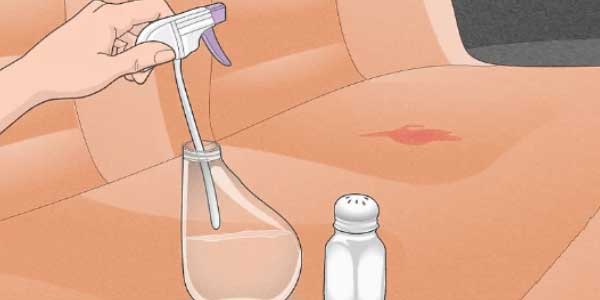 2 teaspoons salt + 1 cup cold water = 2 teaspoons salt + 1 cup cold water = 2 teaspoons salt + 1 cup cold water = 2 teaspoons salt + 1 cup cold water = 2 teaspoons salt + 1 cup cold water = 2 Use lukewarm water while applying the solution to your stain since hot or even warm water might permanently fix the bloodstain to your automobile upholstery,
3. Spray the saltwater solution on the stained area: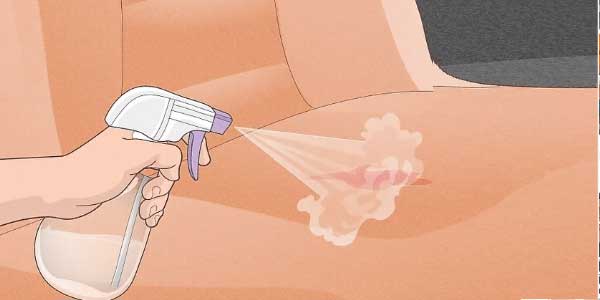 If you don't have a spray bottle, dip a clean, white cloth in the saltwater solution and blot the affected area, changing your cloth as necessary.
If you are working on a large stain, start on the edges and work your way towards the center; this will keep the stain from spreading.
4. To absorb the excess solution, blot the area with a dry towel: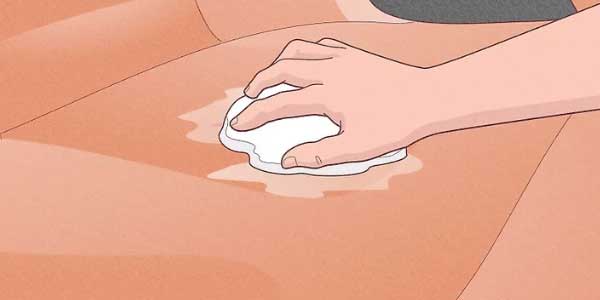 Spraying and blotting should be repeated until the blood stain is gone or the fabric is no longer absorbing blood.
5. Your blood stain should be properly cleansed: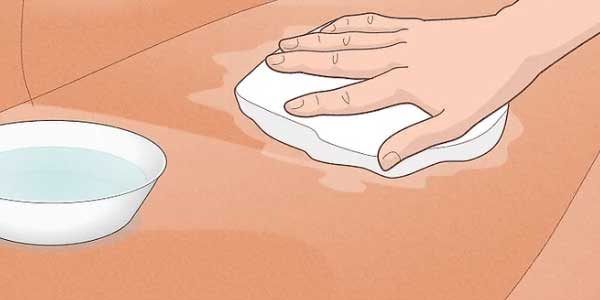 Rinse the leftover solution from the location with a wet towel soaked with cold water. Avoid scrubbing the area; dabbing strokes will efficiently take out any surplus solution.
6. Dry the area: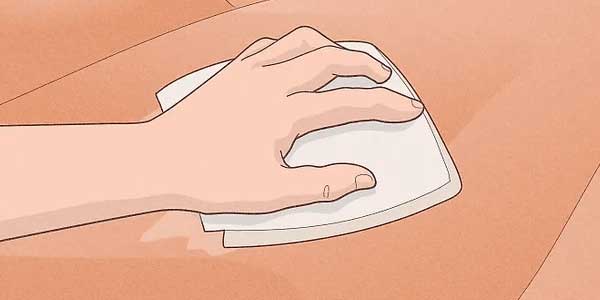 Using a dry cloth or paper towel, dry the area by gently pressing it to the stained area. If the stain is still visible, you may have a permanent stain, but a stronger method might also solve your problem.
More: How to Remove Blood Stains from Car Seats
How to Remove Dried Blood Stains from Car Upholstery?
Take a cool, damp sponge or cloth and gently blot the blood stain.
Mix a cup of cold water with a bit of club soda, and pour it onto the affected area.
Repeat step 2 as the stain lightens.
Mix 80% water, 10% glycerin, and 10% laundry detergent in a cup or bowl.
Spray two to three times directly onto the blood stain.
How to Get Period Blood Out Of Leather Car Seat
For Fresh Blood Stain
Mix a solution of mild soap in lukewarm water.
Swish to create a great volume of suds.
Apply only the foam with a sponge and gently rub the stained area, taking care not to spread the stain.
Wipe dry with a clean soft cloth.
What's the best way to get rid of the rest of the stain?
Treat the spot with a leather cleaner and a leather conditioning product: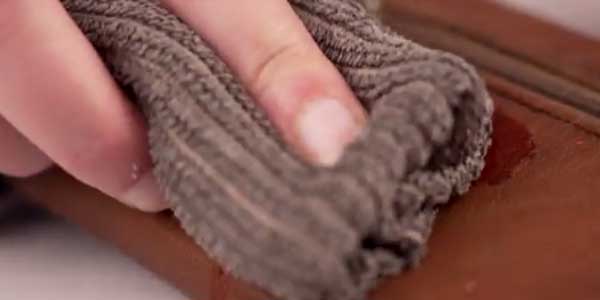 Soak a clean, cotton cloth with leather cleaner. Then, move the cloth in circular motions over the stain. Let the surface dry off for at least 5 minutes; then, dip another clean, cotton rag into a leather conditioner. Lightly massage the product onto the leather, and let it sit for 5 more minutes. Afterward, wipe off any extra conditioner with a cotton cloth.
The Leather Institute recommends cleaning the spot with a leather cleaner and following up with a combination cleaner-conditioner-protectant product.
You can buy leather cleaners and conditioners online or from specialty stores.
What happens if the stain remains?
Choose a leather polish that closely matches the color of your leather item. Then, using a clean cloth, apply a little quantity of polish to the stain, rubbing it into the stain in circular motions. Buff the polish into the leather with a clean strip of cloth once you've thoroughly covered the stain. Allow for thorough drying before reusing your leather, whether it's for a jacket, sofa, pocketbook, or something else entirely.
You can pick up leather polish online or from certain big-name retailers. Check your leather polish bottle for drying recommendations.
If you're applying polish to a pair of leather boots or a leather handbag, hold the polish bottle up to the leather and see if it's a good match.
How to Remove Dried Blood Stains from Leather Car Seat?
Scrape off the dried blood with a stiff-bristled brush
Pre-Cautions:
PH cleaners, abrasives, alcohol, butyl cellosolve, mink oil, wax, furniture polish, and glass cleaner may damage your leather in the long run. As a general rule of thumb, only use products that are specifically recommended for leather.
All About Cars News Gadgets

>>

Auto Repair

>>

How to Get Period Blood Out Of Car Seat