Back to the Future is likely one of the most iconic films of the 1980s, as well as one of the most memorable automotive movies of all time.
Of course, there are lots of cool 1950s vehicles on the streets of Hill Valley, California, but the movie is most known for the DeLorean DMC-12 time machine, which serves as the central plot device. "If you're going to put a time machine into a car, why not do it with some style?" says Doc Brown.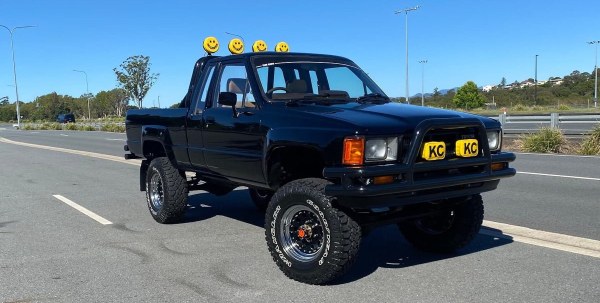 But there's another fantastic automobile in the movie that most people overlook: Marty McFly's customized Toyota Hilux. When the protagonist returns from 1955 to 1985, he discovers that he now owns the 444 he wistfully admired at the opening of the movie, with antagonist-turned-valet Biff having buffed it to a mirror sheen to boot.
To get your hands on a cool Hilux, you don't need to travel back in time and almost make out with your mother (it's a weird film when you think about it). On the Gold Coast, one absolute legend is selling a near-perfect duplicate of the movie star automobile, right down to the glistening Duco.
The ute looks just like the one in the movie, with a US-spec smooth side tray, those famous yellow KC lights, a bespoke, hand-made bull bar, roll bar, and rear bar, and even the same wheels and tires.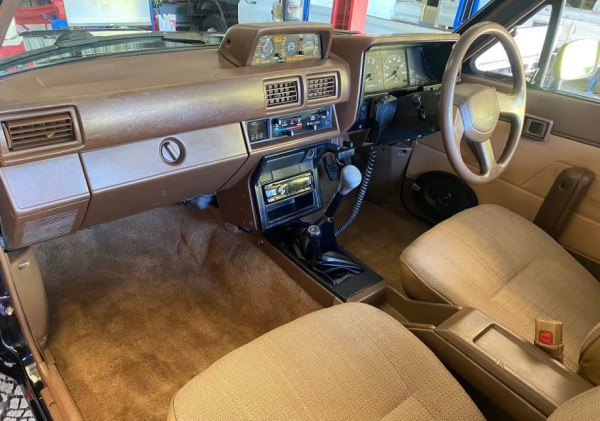 The interior is a touch different – it's a very 80s brown instead of Marty's grey – and it has a rare factory sunroof, unlike Marty's. It also has a 112kW 3RZ-FE engine from a fifth/sixth generation Hilux under the hood, rather than the 78kW 22R-E it would have originally had. An aftermarket head unit and a UHF radio (you can't have a Hilux without one) are among the inside upgrades.
The US distances itself from Australian Dodge Charger police cars
It's not the only Back to the Future Hilux duplicate in the country: there's another one in Western Australia, but it's a left-hand drive import from the United States. That would be more true to the movie car, but it would be less practical for driving in Australia.
In the spirit of homages, Toyota USA created their own homage to the BTFF Hilux in 2016, using their Tacoma pickup truck as the foundation rather than a Hilux. However, we think the Hilux from the 1980s is a lot cooler.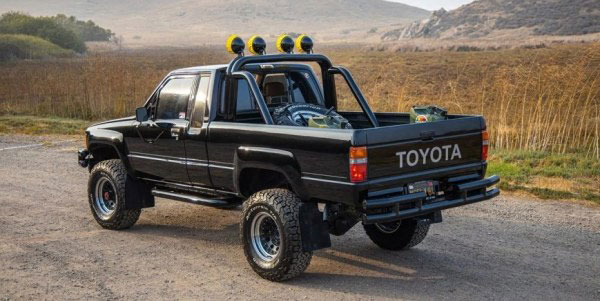 It's basically an excellent 1980s Hilux with some nice tweaks, even if you don't care about the film connection. That is priceless in and of itself. It's also the ultimate movie buff vehicle, far more so than a Jurassic Park Jeep or a Love Bug Beetle.
We think it's even cooler than a DeLorean, and it'll be a lot simpler to live with… It's possible that it's the coolest automobile in Australia. That's it; we've said it.
They're asking $50,000 for it, which is a little steep, but it's there. It can be found on Carsales. Just don't race any Ford F-150s in it, please.
All About Cars News Gadgets

>>

Auctions

>>

THIS 'BACK TO THE FUTURE' UTE IS THE COOLEST CAR ON SALE IN AUSTRALIA RIGHT NOW