If you want to seek a good used electric car under an affordable budget, and also expects to have a good range with decent features then that below list of best cars Under $20000.
Here Are the List of Best Used Electric Cars Under $20000
2017 Mercedes B-Class: Starting at around $20,000
If you're eagerly anticipating the Tesla hatchback but don't want to wait an eternity, look no further. The B-powertrain, Class's co-developed with Tesla, features a 28kWh liquid-cooled battery and a 177 horsepower engine beneath its perhaps comical proportions. The B-Class is a touch better than its fellow compliance cars, but not by much.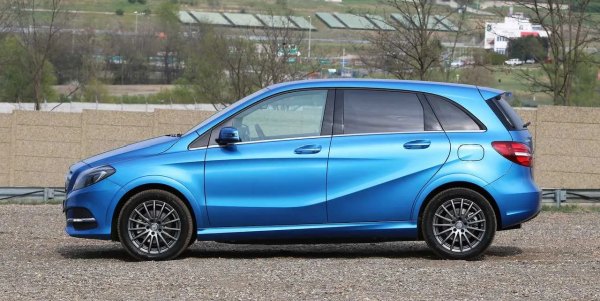 While the B-Class is a good everyday driver, it doesn't have much to recommend it. Its range is just about 87 miles, and it doesn't have rapid charging, which is mediocre, but mediocre isn't good enough for $20,000. As a result, the B-Class is ranked last on this list.
2017-2018 Fiat 500e: Starting at around $12,000
With the current increase in used car costs, used Fiat 500e prices have risen from roughly $7,000 to around $12,000 in just a few months. This increase is excessively large even when compared to other used automobile costs. Nonetheless, due to its superior performance and dependability, the electric 500 is a significantly more tempting choice than the gasoline 500.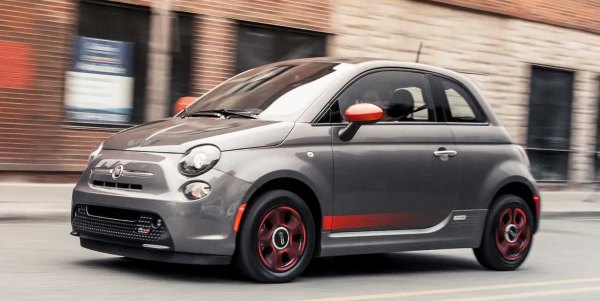 While the meagre compliance-themed 24kWh pack may appear uninteresting, it is everything but. The 500e has a liquid-cooled battery, unlike the Ford Focus Electric, VW e-Golf, and Nissan Leaf. Fast charging isn't available to compensate for the liquid-cooled battery, which is a touch disappointing, but fast charging will likely be unnecessary for a grocery shopper or everyday driver.
2017-2019 Volkswagen e-Golf: Starting at around $18,000
The e-Golf was Volkswagen's only mass-produced EV prior to the ID.3 and ID.4. Unlike the ID.4, the e-Golf was only available in a few states in the United States.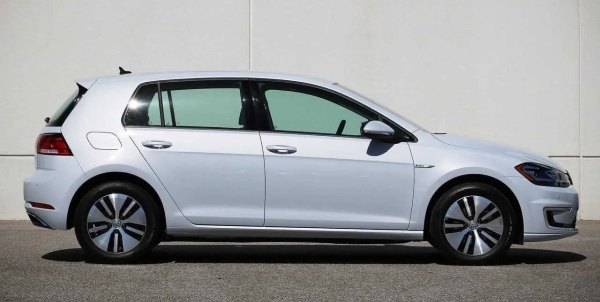 VW added a larger 35.8kWh battery for the 2017 model year, enabling for a range of 125 miles. Although the electric Golf's battery is air-cooled, VW states that Panasonic's battery chemistry provides excellent heat resistance and that liquid cooling is not required. Still, it's not a particularly tempting option, but if you're considering a used gas Golf, the e-Golf offers significant advantages, such as fewer maintenance expenses.
2017-2019 Hyundai IONIQ EV: Starting at around $15,000
The 2017 Hyundai Ioniq EV was the company's first mass-market electric vehicle. While the IONIQ's range is adequate, its most notable feature is its standard 100kW fast charging capacity. The IONIQ can charge up to 99 miles on a public charger in just 23 minutes, making it the fastest charging model on this list. However, because the battery capacity is less than half that of the Bolt EV, you wouldn't want to take it on a lengthy road trip when quick charging is required.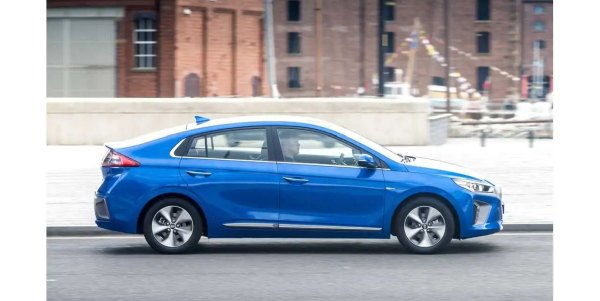 2022 Hyundai Elantra N Makes US Debut Online With 276 HP
In terms of batteries, neither 2019 nor prior versions have a liquid-cooled pack. However, several sites claim that owners have experienced only minor deterioration. Overall, the IONIQ EV is a smart-looking, fuel-efficient electric hatchback that's a decent value for the money.
2017 BMW i3 94Ah BEV: Starting at around $18,000
Cheeky and posh are two terms that rarely come together, but the i3 manages to do so in a spectacular way. The i3 is the only choice on this list that has a RWD system and a carbon-fiber monocoque, unlike every other option. Regardless of one's aesthetic preferences, the i3 is unquestionably the most stylish of the three, with coach doors, futuristic lines, and an interior and exterior that are still in excellent condition eight years after its debut in the US market.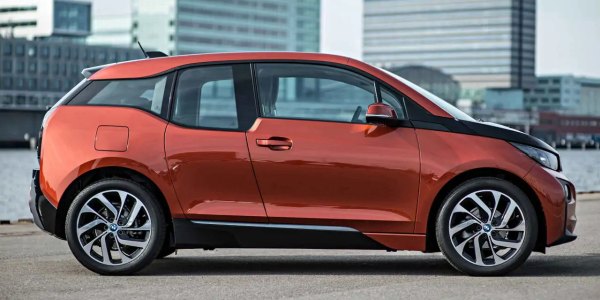 The 2017 (and 2018) i3's liquid-cooled battery pack is another plus. The 94Ah i3 has a 33.2kWh overall battery capacity, although only 27.2kWh is usable. This means the i3 has a significant 18 percent buffer, which improves battery life over time. The i3's 170hp rear-mounted motor is paired with the battery, making it the most exciting to drive car on this list. Unlike the Bolt, the i3 feels speedy, and there is no torque steer or traction loss.
In terms of maintenance, newer, non-REx BMW i3s are generally dependable, whereas earlier 2014-2015 versions are more prone to problems.
All About Cars News Gadgets

>>

Auto News & Updates

>>

Best Used Electric Cars Under $20000