It has become the most crucial factor to consider when purchasing an electric vehicle. The capacity to go long distances without stopping to charge is critical to making EVs feasible, especially when attempting to entice people away from the ease of combustion engines and two-minute fuel stops.
Therefore we made a list of a cheapest electric car with longest range based upon considering the most important factors which are:
Price: This is the most important element, especially at this time when cash in hand is scarce owing to the covid and fuel price.
Range: The user's second most important concern is how far she can travel, including the cost per kilometer.
Brand: Good and dependable brand automobiles constantly capture the hearts and minds of their customers.
Popularity compared to prior years' performance: Buyers consider the performance of a certain automobile in previous years and make their decision accordingly.
| | | |
| --- | --- | --- |
| Model | Range in Miles | Estimated Price |
| 2022 Volkswagen ID.4 Pro | 220 – 260 miles | $40,760 |
| 2022 Nissan Leaf | 149 – 226 miles | $28,425 |
| Chevrolet Bolt EV | 247 – 259 miles | $32,495 |
| 2022 Polestar 2 Single Motor | 200 – 270 miles | $46,900 |
| 2022 Tesla Model 3 | 272 – 358 miles | $44,990 |
| 2022 Hyundai Kona Electric | 258 – 290 miles | $35,245 |
| 2022 Kia Niro | 239 – 270 miles | $41,205 |
| 2022 Hyundai Ioniq 5 | 220 – 303 miles | $44,895 |
| 2022 Kia EV6 | 232 – 310 miles | $42,115 |
So here is a detail of the Cheapest Electric Car with Longest Range
2022 Volkswagen ID.4 Pro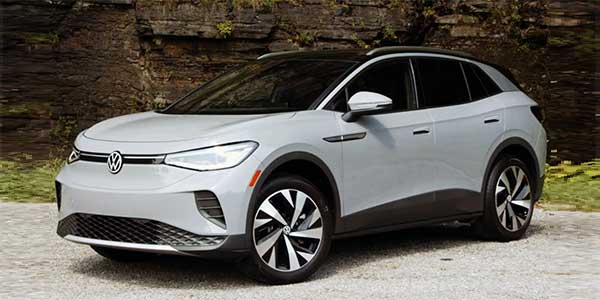 Volkswagen's first electric SUV, the ID.4, is an excellent value in the electric crossover segment. While its driving experience isn't as exciting as that of the Mach-E or Model Y, it's a practical family crossover with a comfy cabin and plenty of internal storage. However, with a starting price of $40,760, it easily undercuts the Model Y by roughly $18,000, or more than $25,000 with the tax credit. The Pro boasts a 260-mile range, a 125kW on-board charger, and three years of free DC fast charging through Electrify America, a division of the Volkswagen Group of America.
Starting Price: $40,760
EPA-estimated Range: 260 miles
Power: 200 horsepower
2022 Nissan Leaf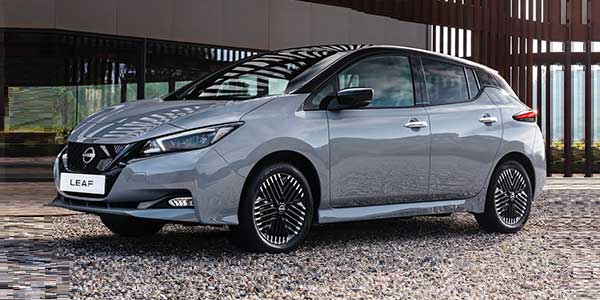 The 2022 Leaf is now the least expensive new EV available. When it debuted in the United States as a 2011 model, the compact four-door hatchback was one of the first totally electric vehicles accessible nationally. It has grown in range and safety features throughout the years. It also has a longer-range brother with a larger battery, the Leaf Plus.
The standard-range Leaf features a 40-kilowatt-hour battery, a 147-horsepower electric motor, and a range of 149 miles. The cabin is sparsely decorated, although it does include a standard 8-inch touchscreen with navigation, Apple CarPlay, and Android Auto. Nissan, in addition to lowering the price for 2022, included a standard fast-charging connection and a portable 240-volt Level 2 charging cable to sweeten the deal.
Meanwhile, the Leaf Plus features a 62-kWh battery, a substantial range increase, and a more comfortable 214-hp engine. It is available in three trim levels, all with significant price reductions for 2022 — they start around $40,000 — as well as a standard fast-charging port and portable 240-volt charging cable. The basic S Plus has the most range of the three, at 226 miles, while the above trims have a range of 215 miles.
Starting price: $28,425
EPA-estimated range: 149-226 miles
Power: 214 horsepower
Chevrolet Bolt EV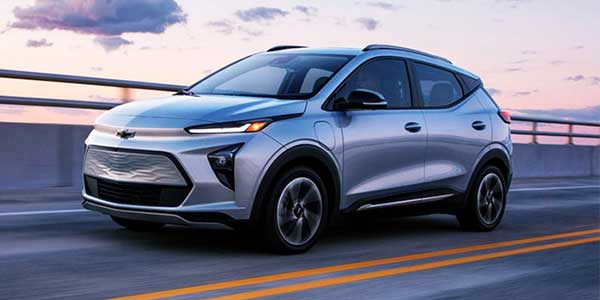 Chevrolet's tiny electric hatchback received new styling and a $5,000 price reduction for 2022. GM's parent company is also proposing to help consumers with the cost of installing a 240-volt home charger, which will help offset GM's loss of government rebates that rival EVs can still obtain. The Bolt EV will also have a new sister in 2022, a slightly bigger SUV-like variant called the Bolt EUV.
The biggest styling change for the 2022 Bolt EV is a more upright front end that has "high-eye" daytime running lights and turn signals with headlights lower down. Inside, it has new seats and a new instrument panel with a standard 10.2-inch touchscreen and an available 8-inch gauge display. A new shifter design uses toggles and buttons. Most safety tech is standard, with a rear cross-traffic alert, a 360-degree camera system and adaptive cruise control optional. DC fast-charging capability is now standard, and the 2022 Bolt EV also comes with a new dual-level charge cord that can be used with a 120-volt household outlet or a more powerful 240-volt home outlet, such as what you might find for a clothes dryer. The Bolt powertrain carries over with a 65-kWh battery and 200-hp electric motor.
Meanwhile, the Bolt EUV uses the same platform and powertrain as the Bolt, but with around 6 inches greater length, more room, and somewhat less range for a little more money. Although the two Bolts appear to be identical, Chevy claims they share no external sheet metal. The interior appearance and amenities are comparable, but the EUV is the first Chevy to offer GM's Super Cruise driver-assist technology for hands-free driving on suitable roads; it's a $2,200 option available exclusively on the more costly Premier trim level. The EUV, like the Bolt EV, offers standard fast charging and a new dual-level charge cable.
Starting price: $32,495
EPA-estimated range: 247-259 miles
Power: 200 horsepower
2022 Polestar 2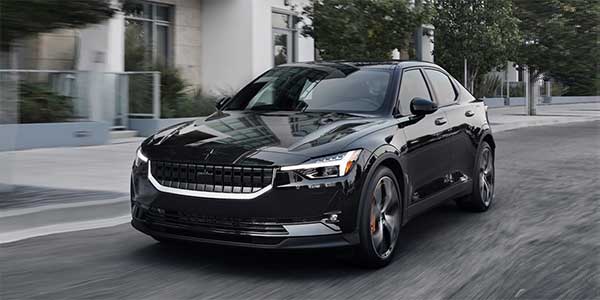 Despite being partially owned by Volvo, Polestar does not have the same level of brand awareness as its competitor. This should change with the new lower-cost, longer-range Polestar 2. Unlike another premium EVs, the 2 comes equipped with FWD, which is regrettable, but it is undeniably superior for regen braking. It also has a very well-built interior and an appearance that attracts the attention of curious pedestrians. It also boasts a range of 270 miles and two years of free charging with Electrify America.
Starting Price: $46,900
EPA-estimated range: 270 miles
Power: 231 horsepower
2022 Tesla Model 3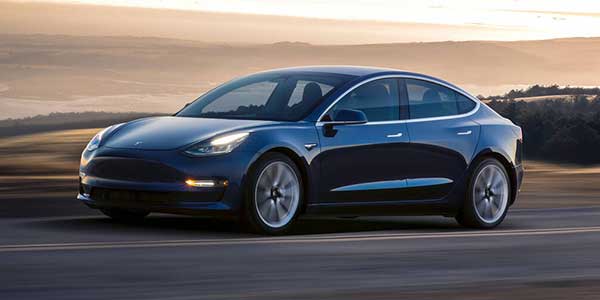 The Tesla Model 3 Standard Plus is still the most popular electric vehicle on the market nearly five years after its introduction. However, with Tesla's unexpected price rises, it immediately became less popular. Earlier this year, a Model 3 Standard Plus could be purchased for $36,990, but the price has now risen to an astounding $44,990. Even so, the basic Model 3 remains the industry standard for comparisons. It has the greatest range of any automobile on this list, as well as the quickest and fastest, so it's definitely worth a look.
Starting Price: $44,990
EPA-estimated range: 272 – 358 miles
Power: 283 horsepower
2022 Hyundai Kona Electric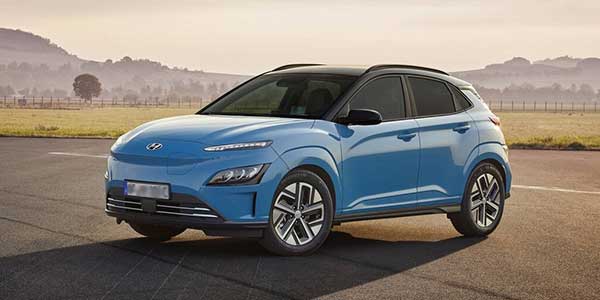 The appearance and interior arrangement of this four-door subcompact SUV are basically comparable to those of the gasoline Kona: it's comfy up front, but cramped in the backseat and load area. The Kona Electric sports a 201-hp electric motor driving the front wheels, a 64-kWh battery, and DC fast-changing technology that can charge from 10% to 80% in 47 minutes.
The Kona lineup has been updated for 2022, with the Kona Electric receiving its own exterior modifications and wheels, as well as interior improvements as a 10.25-inch touchscreen, a 10.25-inch instrument display, and a revised center console with wireless charging capability. The Kona Electric is only available at dealers in a few jurisdictions, especially those with mandatory zero-emission vehicle sales objectives.
Starting price: $35,245
EPA-estimated range: 258 miles
Power: 201 horsepower
2022 Kia Niro EV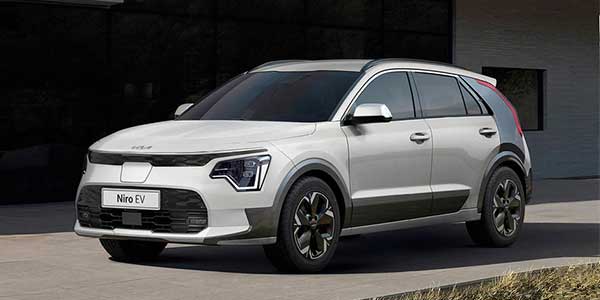 Kia's Niro EV is part of a range of all-electric hatchbacks that also includes hybrid and plug-in hybrid variants. The EV variant shares a 64-kWh battery and 201-hp electric motor with the Hyundai Kona Electric (Hyundai and Kia are allied automakers), but the Niro is more family-friendly. The Niro was last updated in 2020 and has remained largely unaltered since then. A comprehensive suite of driver assistance technology is included, as is DC fast-charging capability of up to 100 kW.
Starting price: $41,205
EPA-estimated range: 239 miles
Power: 201 horsepower
More:
2022 Hyundai Ioniq 5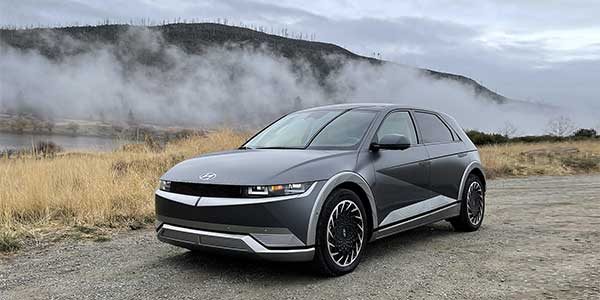 The Hyundai Ioniq 5 is a newbie to our list, like its EV6 cousin (Kia and Hyundai are associated automakers), and it has comparable features with the EV6. This features a comparable selection of standard- or long-range battery packs, as well as RWD or AWD, albeit the Ioniq 5 has somewhat lower range estimates and a little higher price than the EV6. It, too, supports 350-kW DC rapid charging and has vehicle-to-load capabilities.
The Ioniq 5 is the more traditional-looking of the two, with classic hatchback-style on the outside (though Hyundai calls it an SUV). When you buy an Ioniq 5, you get two years of free 30-minute charging sessions at Electrify America stations.
Starting price: ​​$44,895
EPA-estimated range: 220-303 miles
2022 Kia EV6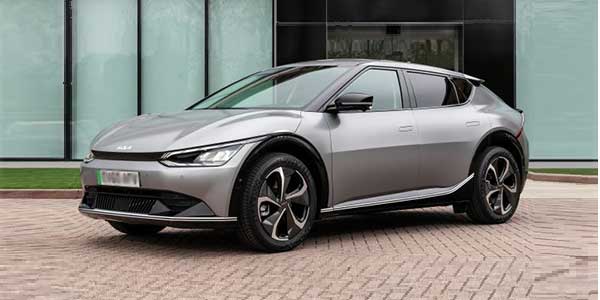 The 2022 EV6 is available with standard- and long-range battery packs, as well as single-motor RWD or dual-motor AWD powertrains. Buyers must select the long-range, single-motor RWD configuration to attain the longest anticipated range. The cheapest EV6 is the basic EV6 Light with RWD and a mid-range powertrain. According to Kia, the EV6 can charge from 10% to 80% in less than 18 minutes because to its 350-kW DC fast charging capability. With the purchase of an EV6, buyers will also receive 1,000 kWh of charging, which Kia claims is comparable to 4,000 miles of energy for a long-range, rear-drive EV6.
The EV6 also supports vehicle-to-load charging, allowing owners to plug in and charge electric items such as another EV. Those who care less about range or price and more about having fun should wait until late 2022, when the 576-hp EV6 GT is anticipated to appear. The GT's range estimations and pricing are yet to be released.
Starting price: $42,115
EPA-estimated range: 232-310 miles
Power: 576 horsepower
All About Cars News Gadgets

>>

Regional

>>

America

>>

Cheapest Electric Car with Longest Range