With the passage of time vehicles plastic parts especially black color began to fade due to UV rays from the sun and heat, Usually the most exposed parts of vehicle are bumpers, on the doors, around the side windows, and also around the front and rear glass. In case of Black trim with faded color turn your car too old and ugly, so what to do? And how to restore black trim around car windows?
There are so many method you can find out on YouTube of how to restore black trim around car windows, which method should I use for best result?
According to our expertise and reviews, don't go for those method whom you are unsure and avoid those method that required special skill which you don't have.
List of 3 Best and Recommended Method to Restore Black Trim Around Car Windows
Use off-the-shelf solutions
So you don't want to spend extra cash but want to restore black trim then here are the most recommended off the shelf products you can use it. However this is not a permanent solution, you have to apply that product frequently after 2 to 3 weeks.
But very effective and safe to use, easy to use, required no special skills to apply on it, therefore best to start with off the shelf recommended products.
Here are the few best Products that you can consider
Autoglym Bumper & Trim Gel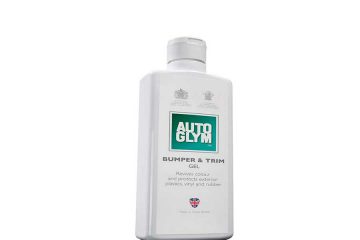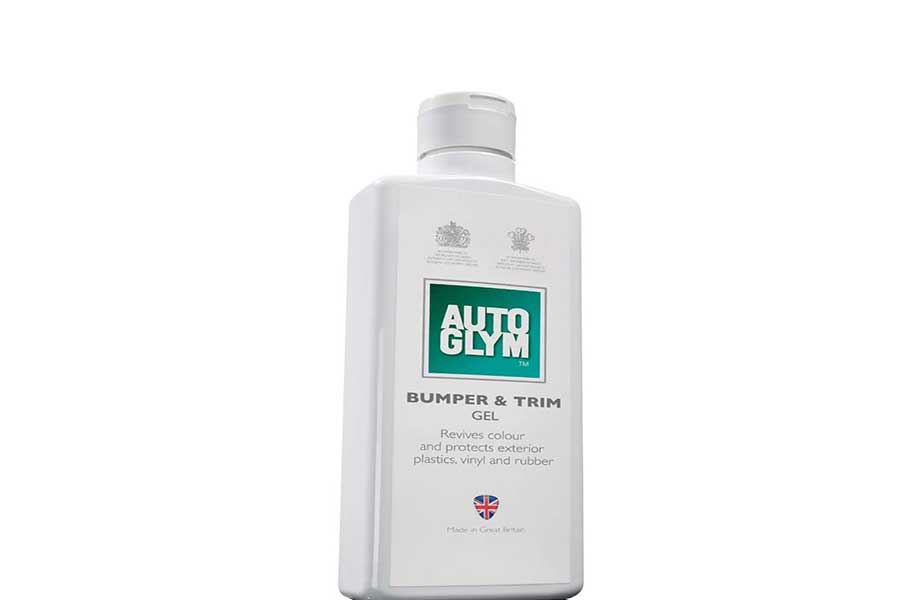 Features:
Restoring plastic trim to its original finish.
Gel continues to protect the surface by forming a tough, translucent, flexible barrier against atmospheric pollution.
Ideal for removing dried-on polish stains from bumpers and trim and for enhancing the appearance of matte black paintwork on trim, sill panels, emblems, grilles, and vents.
Use on all unpainted exterior plastic and rubber components including bumpers, grills, spoilers, mirror casings, molding, trim, tire walls, spoilers, vinyl roof hoods and mud flaps.
Chemical Guys TVD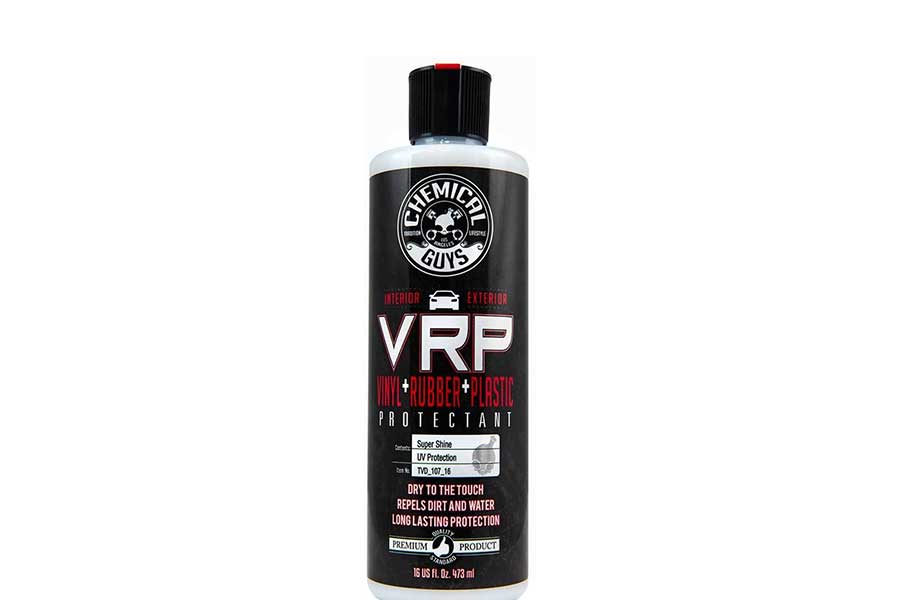 Features:
Restore and maintain shine: Penetrates deep to nourish and restore vinyl, rubber and plastic.
Non greasy dry to the touch high, rich shine on tires, dashboards, door panels, bumper trim, windshield cowls, rubber tire sidewalls, grilles, grates, side mirrors and more.
Protect against fading: Refined cream restores and protects vinyl, rubber and plastic against UV damage and from becoming faded and cracked. Specialty UV blockers act like sunscreen to repel harmful solar rays that bleach, fade, and crack sensitive car parts over time.
MEGUIAR'S Plastic Restorer Black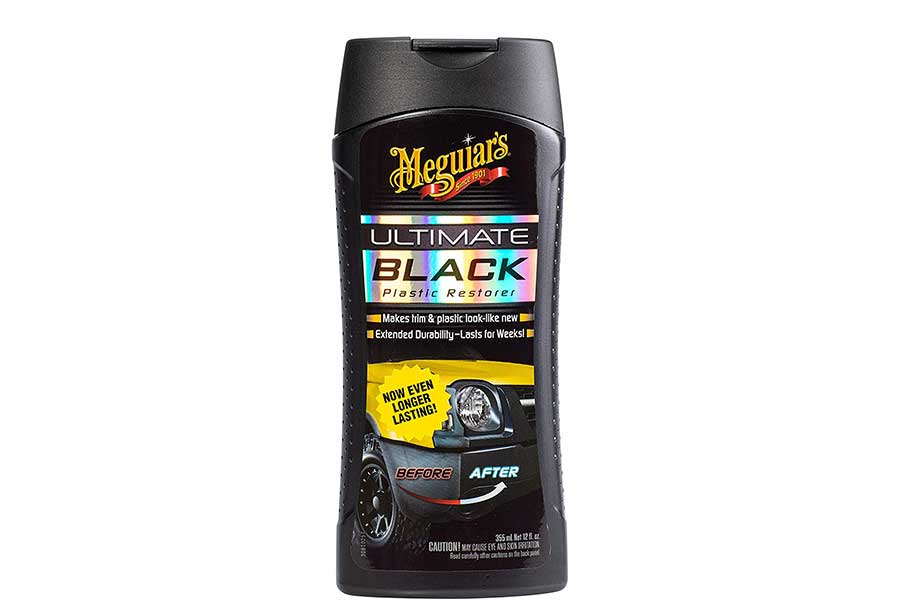 Features
Gives your non-painted exterior trim and plastic a "like new" look with long-lasting durability.
Creates a rich darkness and shine that lasts for weeks and withstands washing and rain.
Breakthrough clear coat UV protection provides outstanding, durable protection that helps prevent aging.
Ideal for all exterior plastic, vinyl and rubber trim such as bumpers, moldings, door handles, rearview mirror housings and windshield cowlings.
Solution Finish Black Plastic & Vinyl Plastic Trim Restorer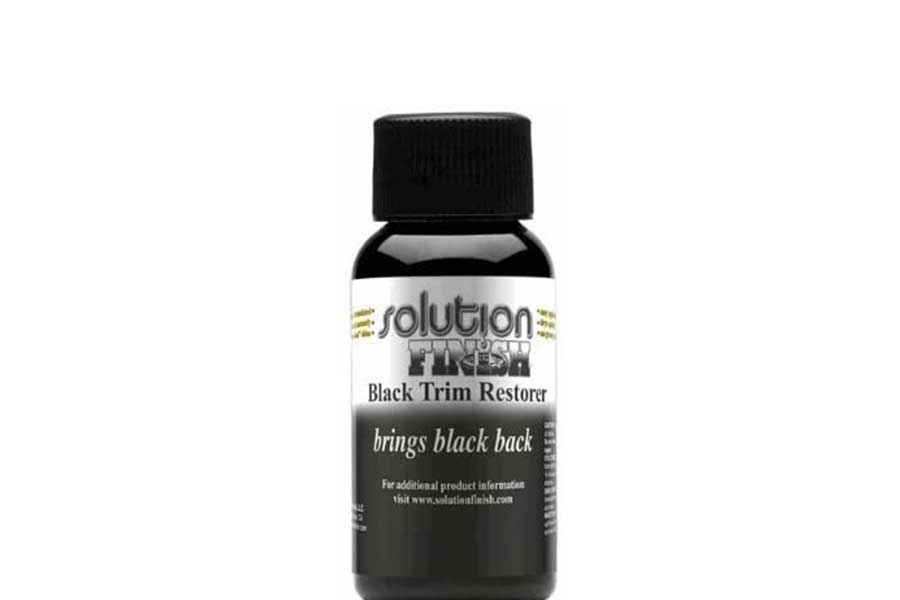 Features
This restorer solution is a crucial addition to any car detailing kit. Solution Finish restores black plastic and vinyl car trim back to better than its original state and provides a long-lasting protective finish.
Solution Finish Trim Restorer is a vinyl and plastic cleaner for your car's trim and a plastic and vinyl protectant.
Deep black matte finish that makes your black plastic and vinyl look great and protects it to keep it looking like new. This restorer keeps your car exterior looking its best for months.
Mothers Back-to-Black Trim & Plastic Restorer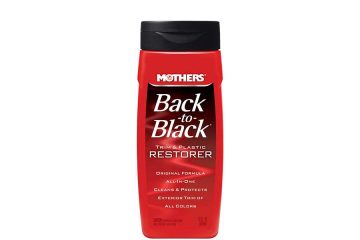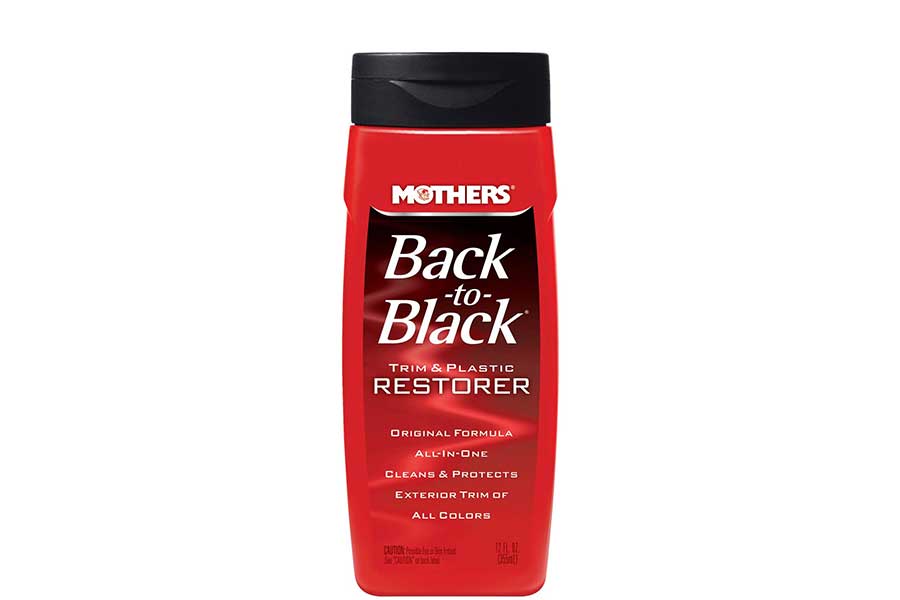 Features
Removes light oxidation, dirt, wax residue and surface film with ease
Protects against further deterioration caused by sun, smog, ozone, water, chemicals and airborne contaminants
Cleans and protects exterior trim of all color
Brings back that like-new color
RE PAINT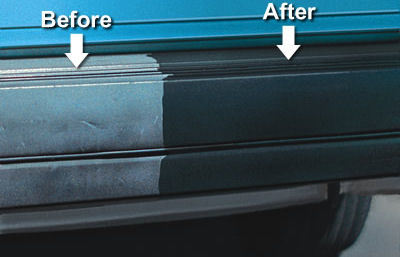 If you're after a more permanent solution and have enough time on your hands, you might want to respray the whole piece of trim. It's far easier if you can remove the trim piece in question, and it'll need a damn good clean before you go any further must getting a nice bath before being sprayed).
Once it's clean and dry, it's ready for a coating. Your local car parts store will sell paints specifically intended for use on bumpers and other plastic trim pieces.
Don't try this at your home if you don't know anything about how to repaint it, always repaint it from professional.
It cost more than off the shelf solution and some of other methods but the most effective and permanent solution against faded black trim.
Caution: Low quality paint or repaint from low skilled professional Just save cost could damage, trim unmatched black color with other trim parts or fade it again too soon expectedly by using low quality color, so better be careful.
You have to apply protected polished against UV rays, maintain glossy shine for more than expected period of time, otherwise the black trim you just restored by repainting turn to fade it against.
You can use above listed polished after repaint.
Boiled Linseed Oil Instead Of Peanut Butter
There are countless videos online showing people restoring oxidized black trim to great success using peanut butter. Want to give it a try? Don't. The reason it works is because of the oils in peanut butter, so by using oil on its own, you can get the same effect without making a colossal mess and making your car stink.
How To use Linseed oil?
Step 1: Clean the surface with a wax remover and or 91% alcohol, Like any painting process, the cleaning of the surface is the most important part. It is the basis for the final quality of the applicant.
Step 2: Create a 50 / 50 mixture of boiled linseed oil and paint thinner, Paint thinner helps improve drying time.
Step 3: Apply the solution using a spray bottle, foam brush or rag.
Step 4: Allow the solution to be absorbed for a few seconds and wipe away the excess.
Caution: Always protect the surfaces you are not restoring. Tape off around the trim or remove the trim completely to ensure no overspray or runoffs.
It is not 100% lifelong preservation, you will have to go back and restore the plastic eventually. This may be every few years or every few months depending on the exposure levels of your plastics to the sun.
All About Cars News Gadgets

>>

Auto Repair

>>

Restore Black Trim Around Car Windows