Reports came from people like Jonny Smith who had to spend a few hours in and near VW's home town of Wolfsburg for a manufacturing ID.3. Smith has tried the "first edition" of the ID.3, which uses the 56kWh mid-size battery pack to achieve a 260-mile (418 km) WLTP-rated range: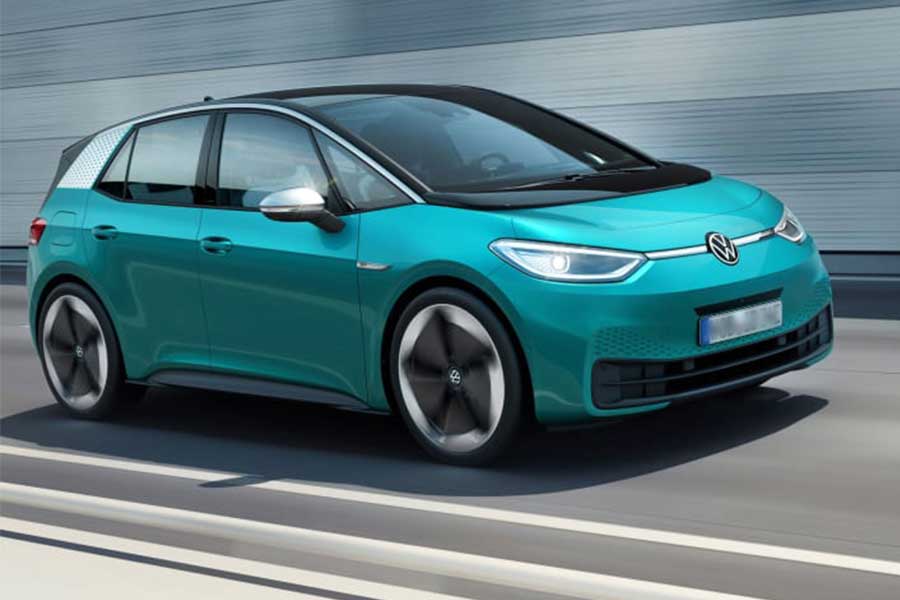 With 150kW (201hp) and 310Nm (228lb-ft) and a curb weight of 3,500lbs (1,600 kg) the ID.3 is not exactly performance-focused, and a time of 7.3 seconds 0-62 mph (0-100 km/h) will not disturb a GTI away from the traffic lights. Instead, Smith finds a car in keeping with the spirit of previous mass market models from VW, the Beetle (22 million people) and the Golf (35 million people).
It's both shorter and narrower than the new Mk8 Golf. But MEB's packaging makes for a vehicle with more room on the inside for humans and their stuff, riding atop a skateboard made from lithium-ion cells. The controls are pretty minimalist—the BMW i3-inspired drive selector pokes out of the side of the main instrument display, just as it did for the (also MEB-based) ID.Buggy we drove last year. The "play" and "pause" symbols also carried over from the concept to the ID.3—expect those to show up in the other production ID cars.
All About Cars News Gadgets

>>

Vehicles

>>

Electric

>>

Volkswagen ID.3 Electric Car's First Road Tests Show Up