Are you paying too much for gas? We've chosen a few Cars That Get 40 Mpg under $10000 and also have a solid reputation for dependability. We only evaluated cars for sale in the United States that cost between $8,000 and $10,000.
Although there are other hybrid vehicles besides those on this list that offer more than 40 mpg, such as the Nissan Yaris and others, it would be impossible to find a used one at this price point that is in good condition, fuel-efficient, and under $10,000. Reliability, dependability, and overall performance were other factors we considered.
So here is the list of the Cars That Get 40 Mpg under $10000
2012- 2015 Toyota Prius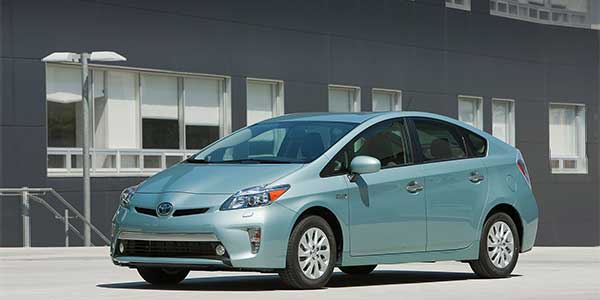 Type: Four-door, five-seat hatchback
Average price: About $10,000-$11,000
EPA combined fuel economy: 50 mpg
Awards: IIHS Top Safety Pick
The 2012–2015 Toyota Prius, like its predecessors, is a market leader in its class. It features a large load space and outstanding fuel efficiency. In the city, it gets 51 mpg and on the interstate, it gets 48. Toyota also released the Prius Plug-in Hybrid in 2012, which was substantially the same as the Prius Hybrid but with a bigger battery and the ability to go 13 miles in electric mode at speeds of up to 62 mph.
The Prius is an obvious choice for anybody wanting to buy a new car because of its excellent balance of modern features, usability, and fuel efficiency.
Whatever you select, a Prius will save you money and provide you with one of the most fuel-efficient hybrids available for around $10,000.
Good
Incredible fuel efficiency: It's no news that the Prius gets great mileage. Drivers may expect to save hundreds in gasoline expenditures with this vehicle, as versions average 46 to 50 mpg.
High tech features: While it may appear to be a basic budget car, it includes high-tech amenities such as keyless entry, a rearview camera, Bluetooth capability, a voice-activated navigation system, and an auxiliary port. A touchscreen interface and iPod/USB connection were standard on newer versions.
Safety features: Safety features include anti-lock brakes with a braking assist, traction control, front-seat side airbags, and full-length side curtain airbags on all Priuses from this era.
Bad
Vehicle Acceleration: Electric vehicle mode allows drivers to accelerate up to 25 miles per hour using solely electric power.
Interior styling: While the Prius' simple controls maximize interior space, some drivers may find the dash a little too crowded or the gauges and other instruments to be unappealing.
Uncomfortable driving position: Taller drivers say the driving posture is uncomfortable, with a steering wheel that is too far away and cannot be telescoped.
2012-2016 Honda Insight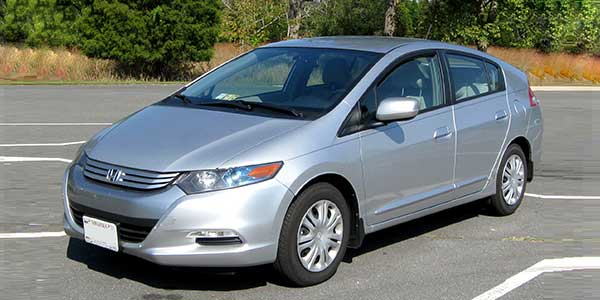 Type: Four-door hatchback
Average price: $8,990
EPA combined fuel economy: 40 mpg
The Honda Insight is another dependable member of Honda's recognized fleet, and it is a fan choice for automobiles that get great gas efficiency. The Honda Insight was the first hybrid car to be introduced to the American market, and it has allowed more cost-conscious drivers to become green without breaking the bank.
Many families have acquired this car as a four-door hatchback that seats five people for short excursions and longer commutes. Honda's Eco Assist function, which helps you drive more effectively, is standard on newer vehicles. Drivers can opt for updated sound systems or Bluetooth connectivity in later versions, which are available in three trim levels.
Good
High fuel economy: Enables drivers to drive a fuel-efficient vehicle without breaking the bank.
Inner Cabin: The interior cabin of the Insight is a wonderful combination of contemporary and utilitarian. All controls are simple to operate and within easy reach of the driver. A navigation system, basic buttons, and touch-based controls will also be available to drivers.
Low ownership cost: Insight's cheap retail price wins it a position on the Kelly Blue Book Five Year Cost to own list on a recurring basis.
Bad
Less room than competitors: Unfortunately, compared with its competition, Insight lacks rear-seat room and cargo space.
Idling engine power issues: The Eco power capabilities result in the air conditioning and engine shutting off while the car idles. While it contributes towards power saving, it's not convenient during the summer months.
2013-15 Audi A3 TDI Premium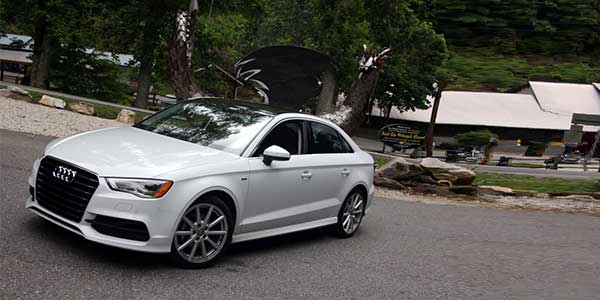 Type: Five-door hatchback 
Average price: $9,300
EPA combined fuel economy: 42 mpg
Awards: #4 in 2013 Luxury Small Cars – US News & World Report 
Are you looking for a nice automobile that won't break the bank? The Audi A3 TDI Premium is a fantastic combination of elegance and efficiency. On a sunny day, you'll appreciate the hands-free technology and Bluetooth features while relaxing under the panoramic sunroof.
Features like dual-zone automated temperature control and buttery leather upholstery are available in two trim levels (Premium and Premium Plus). Not to mention the huge room in the backseat for passengers. Even with the back seats up, you have over 20 cubic feet of cargo capacity. This automobile can easily withstand long drives down the coast, thanks to its exceptional gas mileage of 42 miles per gallon.
In addition, the A3 has a plethora of safety features to keep you and your loved ones safe and sound.
Good
Luxury interior: Drivers will enjoy dual climate control, leather seats, Audi concert radio with Sirius XM Satellite Radio, ten speakers, remote keyless entry, and halogen headlights.
Cargo space: The hatchback delivers 19.5 cubic feet of luggage space, even with the rear seats up.
Bad
Limited rear-seat room: The front seats have plenty of space, but taller adults will find the backseat of the Audi A3 cramped with little legroom. 
Lacks rearview camera: While the Audi is a luxury vehicle and offers rear parking sensors, it lacks a rearview camera.
2010-2014 Honda Civic Hybrid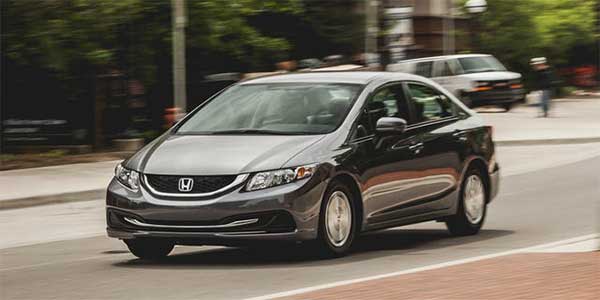 Type: Four-door sedan
Median price: $7,550
EPA combined fuel economy: 44 mpg
Awards: IIHS Top Safety Pick
The EPA estimates that these hybrids will get 44 mpg in the city and highway. It's a 5-seater with plenty of room both in the front and rear. Drivers may select the Honda Civic hybrid that best suits their needs from two primary trim options.
Unfortunately, these interiors tend to contain a lot of plastic, which some people say makes it appear cheap instead than attractive like other automobiles. This automobile meets your demands and your budget if fuel efficiency is important to you.
Good
Spacious Interior: Despite the fact that the Civic hybrid is a little car, many drivers report a spacious cabin with enough room for the entire family to travel.  
Great crash test scores: The Honda Civic hybrid has always scored five stars for frontal collision protection and four stars for side-impact prevention. 
Available in two trim levels: Choose between the Civic hybrid and the Civic GX with natural gas.
Bad
Limited trunk space: Although the interior is roomy, the trunk space leaves much to be desired.  
Elevated road noise: Road noise is elevated, even for drivers cruising at moderate speeds. 
Cluttered dashboard: Many drivers report that the dashboard is cluttered, and the layout seems random. 
More:
Most Fuel Efficient Non-Hybrid Cars 2020
2010 to 2015 Mazda3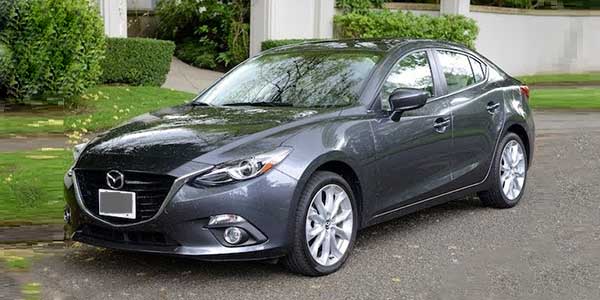 The redesigned Mazda3 for 2010 improves dependability and corrosion prevention over the previous model while also adding a little more space. In 2015, the 3 was redesigned into an even slimmer and more elegant third-generation design.
Both of these versions of the 3 are reliable and pleasant to drive, with snappy four-cylinder engines and good handling, though the powerful 2010 to 2013 MazdaSpeed3 and higher-trim variants of the newer design may be hard to obtain at this price. The 2015 and subsequent versions are more expensive, but they have superior aesthetics and a better track record of reliability. Both models are available in hatchback and sedan body styles.
Type: Four-door hatchback/Sedan
Average price: $9,990
EPA combined fuel economy: 38 mpg
Good
Performance: Sporty handling, involving performance
Practicality: Practically available hatchback body
Interior Cabin: Nice interior designs
Bad
Limited Features: Fewer features on base models
Design: Grinning front end styling on 2010 to 2014 models
2015 Mitsubishi Mirage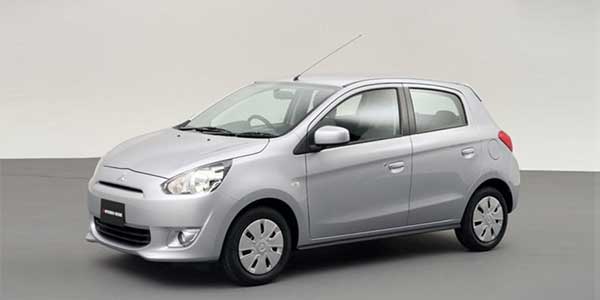 The 2015 Mitsubishi Mirage has been chastised for its frugal approach to features and driving dynamics, but there's little doubt that this non-hybrid car can do more than 40 mpg. The small Mitsubishi Mirage hatchback is the only car on this list to achieve a combined fuel efficiency rating of 40 miles per gallon on the interstate and 37 miles per gallon in city driving.
The lightweight design of the Mirage, together with its 1.2-liter three-cylinder engine (with 74 horsepower and 74 lb-ft of torque) and continuously variable automatic gearbox, is the key.
Good
Budgeted Car: Value for money hatchback
Compact: Compact dimensions make it perfect for city drive
Performance: Excellent
Bad
Reliability: Harsh ride, uncoordinated handling, Sluggish acceleration, Intrusive engine noise
Interior Cabin: Low-quality interior materials.
Frequently Asked Question:
What car gets the highest mpg?
Toyota Camry Hybrid LE
Can a car get 60 mpg?
So far only the one with officially recorded 60 MPG achieved is Hyundai Ioniq Hybrid Blue
Does AWD affect gas mileage?
Due to the additional weight and mechanical resistance of the equipment required to turn all four wheels, vehicles with AWD or 4WD typically have reduced fuel economy.
How do I get Max mpg?
Remove any additional clutter. You ought to have a few things in your automobile, such as an emergency kit.
Reduce idling.
Maintain a constant speed that is within the posted limit.
Check the pressure in your tires.
carry out routine maintenance.
Does wd40 improve gas mileage?
Absolutely not.
Does air conditioning use more gas?
Absolutely yes. At least consume more gas at up to 20 to 24 percent more.
Does the car heater use up gas?
Indirectly, yes, The engine needs gas to function in order to generate heat. Unlike using an air conditioner, using a heater just redirects and moves hot outdoor air into the cabin
All About Cars News Gadgets

>>

Regional

>>

America

>>

Cars That Get 40 Mpg under $10000