To get best vehicle for family of 8 vary  in to location wise, some of them are best in USA but not popular in Europe and Asia so the list of best vehicles will be listed according to location, however the ultimate choice is yours based upon preference and current requirement, there are so many brands in the market for the interested buyers to select, but which one is the best one to get the most suitable can be a difficult task for most of the buyers before to buy a vehicle specially a larger vehicle with the seating capacity of 7 to 8 persons.
Eligibility criteria to select will be based on certain factors:
Must be a minimum 7 seating capacity
Market vehicle
Excellent feedback
Comfort luxury and up to date technology features to cope with the current demand
Fuel economical with appropriate engine power
Moderate and affordable price as compare to premium class vehicle
Let's start with the USA Market for the best vehicle for family of 8
GMC Yukon XL & Hybrid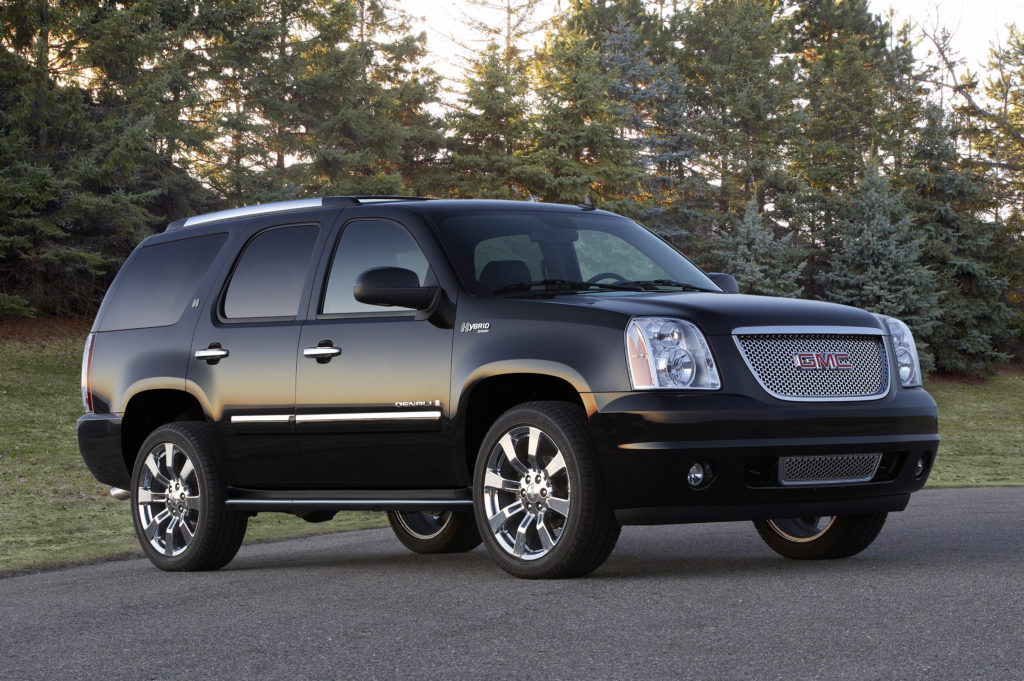 GMC Yukon is the first choice under 65,000 USD and a compete 8 family SUV, much better than most of the vehicles in a same class with same price such as Escalade, two powerful engines are available for Yukon 5.3 and 6.2 V8 with 420bhp is more than enough to make this vehicle as good as it can be, not only it can tow a lot of weight but it can be a good SUV for off road purpose, features and specification available in the Yukon are three zone auto climate, rear view camera, navigation system, Collison control, and many other that could give him some edge on to other vehicles,
There is another model in Yukon available as a hybrid engine to make this SUV more fuel economical, it can cover 21 MPG which is far better than expensive vehicles.
Chevrolet Suburban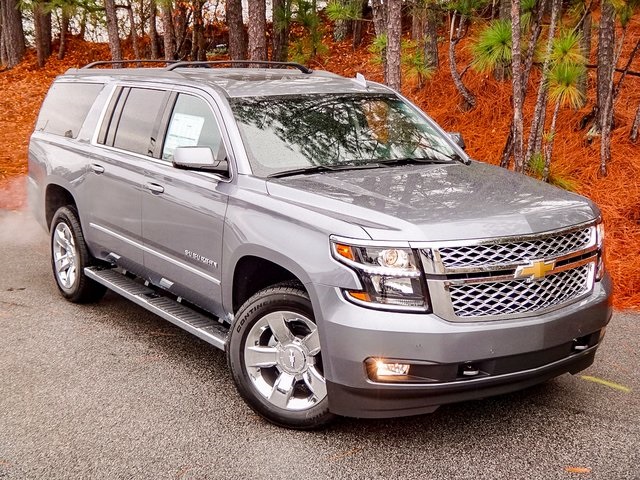 Chevrolet Suburban can say a carbon copy of Yukon but lacks some features and engine technology which makes this vehicle the number 2nd choice, however suburban is not a completer 8 seater vehicle but with the large interior seating space capacity especially the last row would be enough for the kids, in terms of performance wise Yukon XL MPG is almost equivalent to suburban.
Under 55,000 USD budget, this one is the best for big families.
Toyota Highlander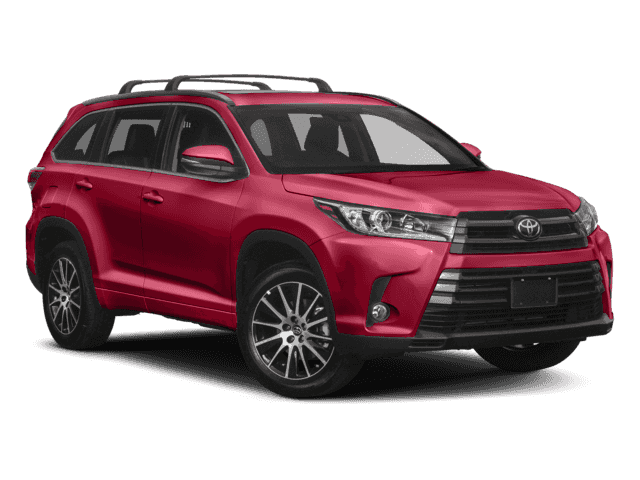 Another best option for big families under 40,000 budget, a midsize crossover SUV hybrid and gasoline engine available in USA, it comes with 7 seater capacity with the inclusion of third row, however this car is can be a good for those families who have small kids, apart from that this SUV loaded with all features such as Collison control, adaptive cruise control, TAC, infotainment with rear camera, DLR, auto dual zone climate control, and a lots of other standard safety features.
Engine perspective, this car is available in 2.5L and 3.5L V6 with FWD and AWD, it can cover 20 to 21 MPG city and 24 to 25 on highway, hybrid version has a slightly more mileage than normal gasoline engine. The biggest competitor of this car in USA is the Toyota 4Runner which can be cheaper than Toyota highlander the cost to buy is about (35,000), it can accommodate 8 person comfortable due its share large size inside the cabin, the only drawback it doesn't have a standard safety feature even not in a premium trim version.
Other option against this car would be a Honda Pilot but that doesn't fit for 8 person not even kids, but the choice is yours to choose.
Chevrolet Tahoe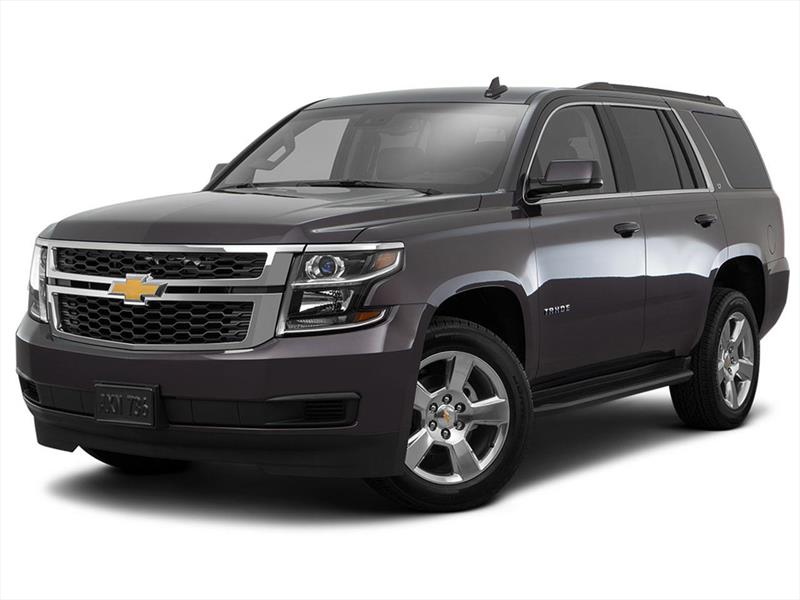 Chevrolet offers another Larger SUVs designated for 8 seating capacity similar to Suburban, Tahoe has a same engine, features and specification just like Suburban, the only difference between them that you don't need to pay extra for upgrade features, Tahoe has a lot of standard features which isn't available on Suburban and other features is the space, Tahoe do not available on extended long wheel based version as Suburban, Price start from 48,000 USD and goes up to 60,000 USD, You can get other 8 seating capacity vehicles in this price such as GMC and other brands.
Chrysler Pacifica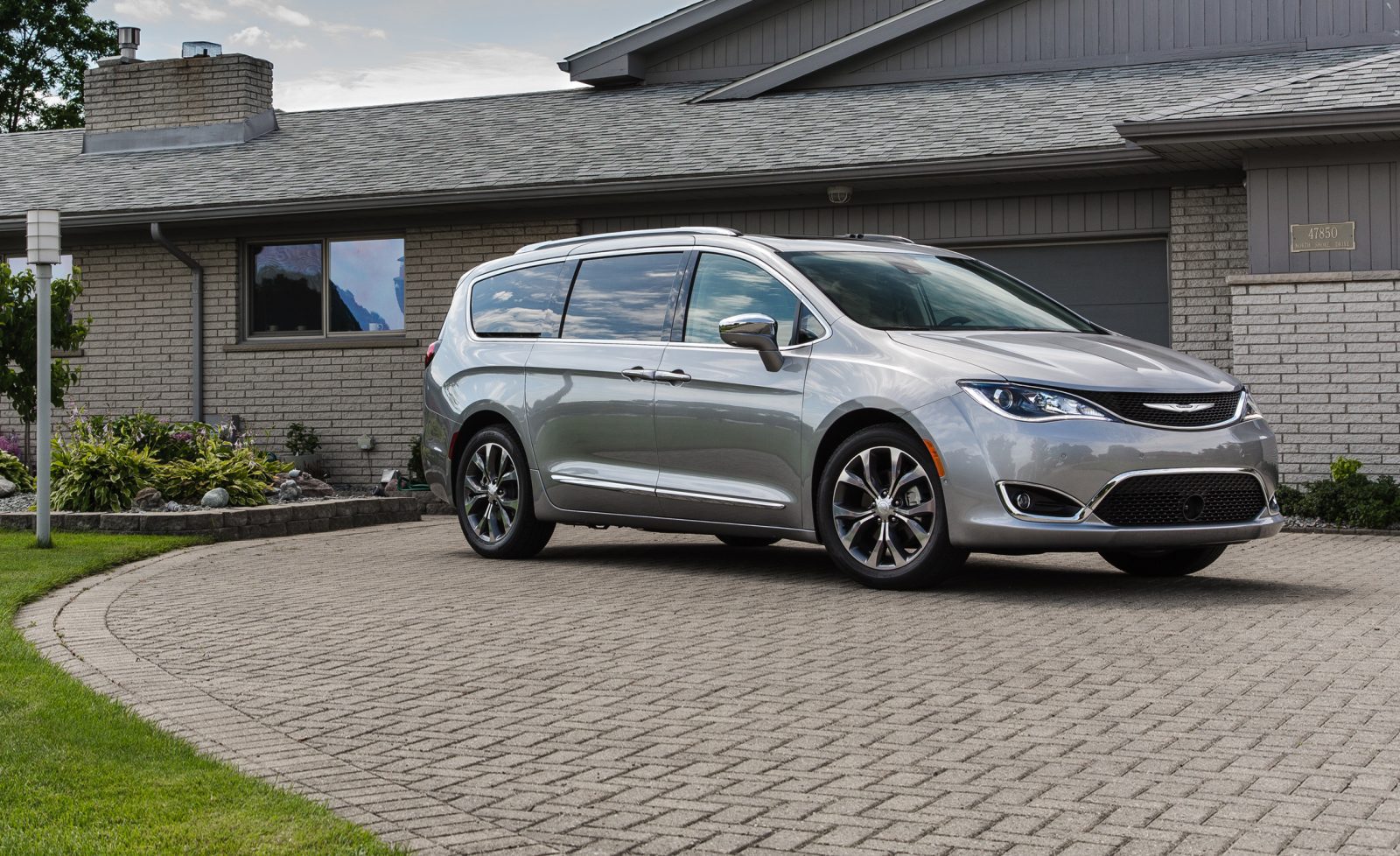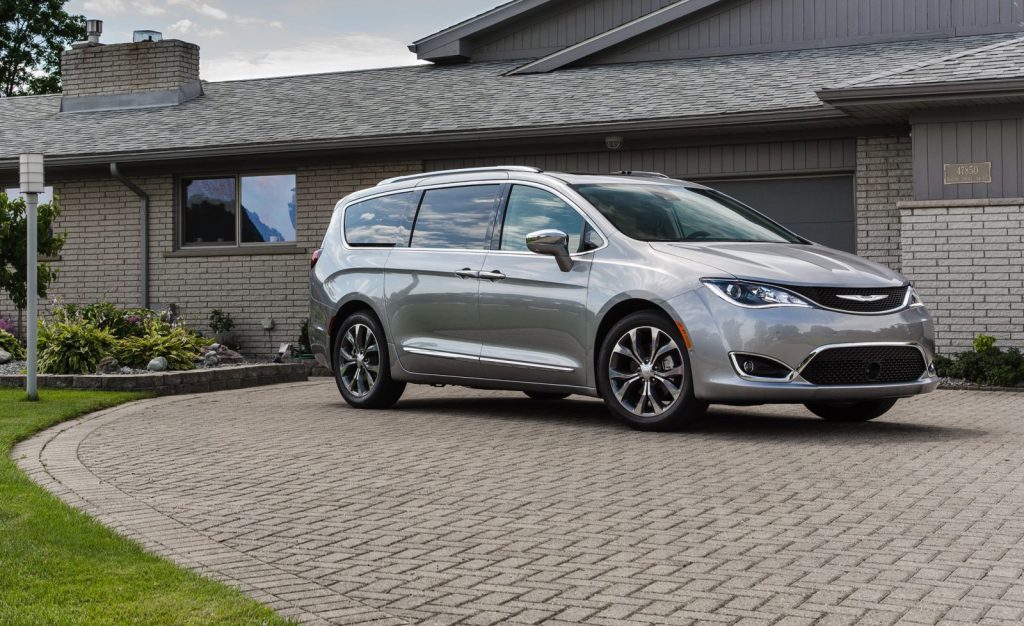 Newly launched Pacifica is perfect for big families that is what Pacifica called as an MPV(Multipurpose Vehicle), Smart, stylish with more enhancement features makes this car the first choice, Pacifica available in many versions, however according to statistics hybrid version is more popular than the simple gasoline engine, 3.6L V6 with the addition of two power motors for lithium ion battery produced combined 260bhp which makes this car goes up to 40 mpg in one liter and 0 to 60 mph in just 7.3 seconds.
Latest model includes power sliding doors, three zone auto climate control, rear camera with up to date navigation system as a standard with the higher version. Cost of this car starts from 28,000 USD but with an option this vehicle will cost you above than 42,000 USD.
Other premium 8 seating SUVs
If you want you go for higher with top of the line features and powerful engine then Cadillac Escalade, Lincoln Navigator, Toyota Land Cruiser, Range Rover Extended Version, Price starts from 75,000 USD.
Europe market for the best vehicles for family of 8
In Europe including Britain the trend for larger vehicles especially for more than 7 seating capacity are not as popular as do have in USA, and Asia pacific.
Ford Edge: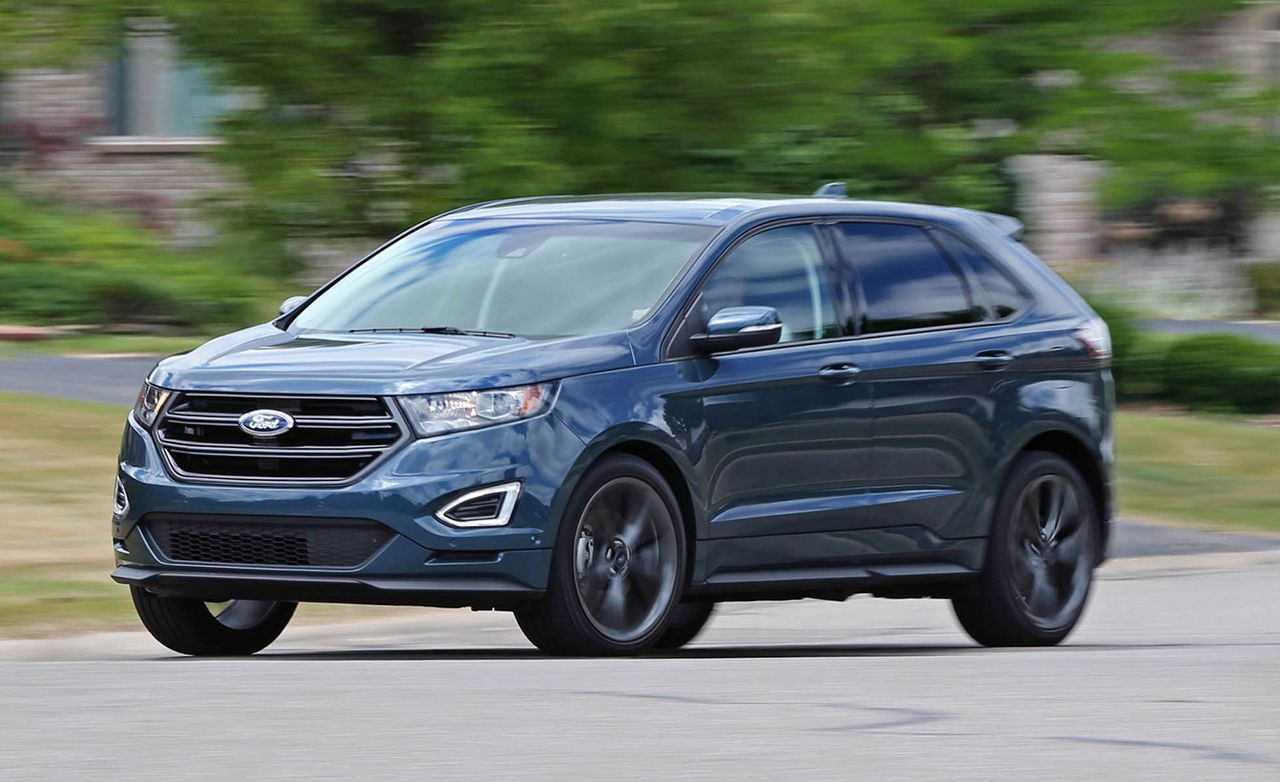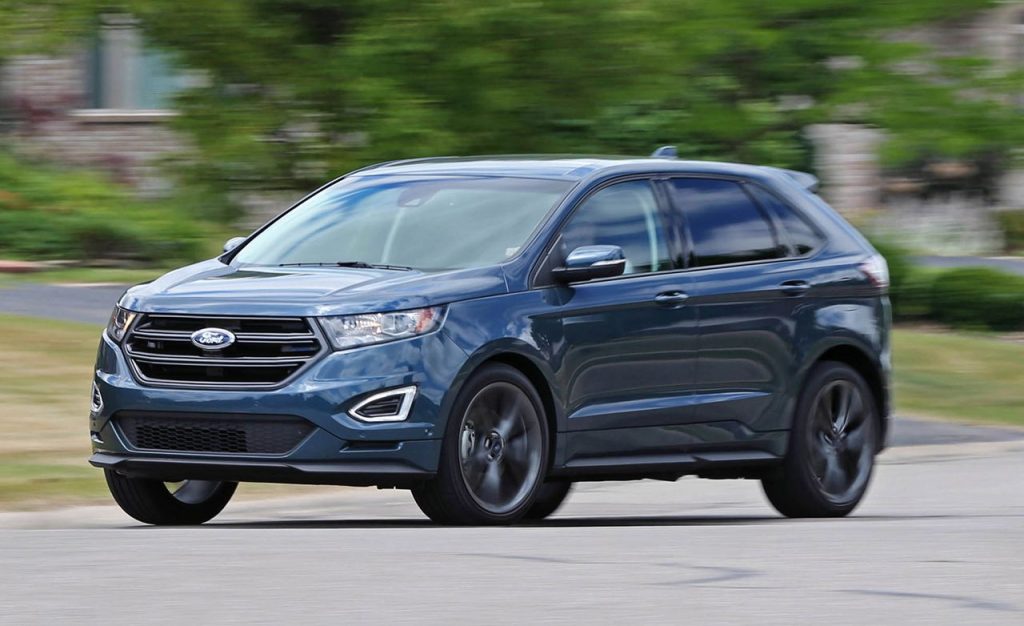 So far the most sold units in the year of 2017 with an increase of 31.2% from last year, Edge offers 2.0 diesel with two bhp 210 and 177 with the same 6 speed clutch transmission, edge torque 450 and 310 is more than enough to cruise and accelerate as quickly as it said to 9.4sec 0 to 60mph, the best part of this SUV is the fuel average it cover 50 mpg in one liter combine which is too good for this larger SUV, Edge offers an extended wheel base version on which more than 7 passengers can easily accommodate.
Talking about specification and features you need to get a lot of upgrade features such as android or apple car play and many others to make this up to your expectation, Price starts from 37,000 Pound and goes up to 43,000 approximately.
Mitsubishi Outlander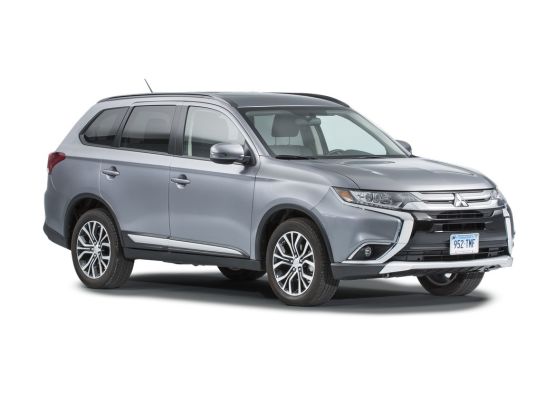 Outlander is a midsize cross over SUV which hold the record sales in UK and Europe, however Outlander for 7 to 8 seats is only available for diesel version, it doesn't typically the best for family of 8 persons, but the best for larger families, it can carry easily up to 7 passengers, it could manage to carry a kid an additional of 7, but the journey would be limited for short ones.
Features and specification for the top trim level include all standard and safety features for the diesel variant, it can cover up to 54 mpg in one liter which is so far one of the best fuel economy vehicle under this level.
2.2L, 4 Cylinder 150Ps with the max torque of 380 NM can accelerate 0 to 62mph in just 10.2 seconds, Price starts from 28,000 pound and goes up to 33,000 with full option included, Honda Pilot is a strong competitor against this vehicles almost same price with similar engine power including specification and features you can get.
Other options for more than 8 persons:
If you to get a vehicle with an at least for 8 peoples then only minivan option can fulfill that requirement, in that range it includes Toyota Proace Verso, Peugeot Traveler, Citroen Space Tourer and Mercedes V-Class.
Asia Pacific Market for the best vehicle for family of 8:
In Asia pacific there is almost 32 countries which includes India, Japan, Australia, Malaysia, Indonesia, Sri-Lanka, China, and so on.
According to statistics the most number of sales only goes to Japanese models, it includes Mitsubishi, Toyota, Honda and Nissan, however some of other brands such as Ford and Volvo also hold some market share but far behind Japanese brands.
Vehicles includes from 7 to 8 seating capacity passengers with the most number of units sold in the year of 2018 till June according to Jada.ORG
| | | |
| --- | --- | --- |
| | Brand | Number of Units |
| 1 | Nissan Serena | 56,095 |
| 2 | Toyota Voxy | 47,025 |
| 3 | Honda Fried | 43,985 |
| 5 | Nissan X-Trail | 29,915 |
| 6 | Toyota Alphard | 27,407 |
| 7 | Toyota Velfire | 22,685 |
| 8 | Land Cruiser W | 19,951 |
| 9 | Mazda CX-8 | 18,575 |
| 10 | Honda Odyssey | 9,130 |
| 11 | Mitsubishi Delica D5 | 7,233 |
Last Note:
All these vehicle can easily meet your needs for family of 8 persons, but in the end you have to choose what you suggest the best with your best budget, model and your current requirement.
Buying a used one can cost you cheaper than the new one, lets instance a one year old model would cost you 15 percent less than the value of new vehicle, 8 out of 10  with one year old vehicle condition are excellent in every department.
In addition to these, there are other brands in the line of 7 to 8 seater capacity vehicles, they are just the estimates of the best vehicles so far in terms of cost of vehicle, value for money and reliability.
All About Cars News Gadgets

>>

Regional

>>

America

>>

United States

>>

Best Vehicle for Family Of 8