CNG Car Safety stands for (compressed natural gas) it has a long history in terms of its usage but in 2001 when people fed up with high fuel prices researchers finding a new ways of alternative source of energy as compare to fossil fuel.
After considering all matters  with research analysis think tank found an alternative in the form of CNG for cars which will be cheaper more green and less emission fuel.
It becomes rapidly attracted the world market especially where natural gas reserves are huge in stock such as Iran, Pakistan, china, India and other European countries, it's been estimated that more than 30 million fleet on CNG till this date.
the more cars converted to cng the more risk arises on it and due to lack of safety standards, some major incidents happened which has been discuss later in the part, therefore government took step to prevent such incidents and made some strict guidelines for the users and suppliers of the cng fuel.
Listed below are some guideline and code of conduct that must be adopt in order to use, involve and supply y relevant to Cng.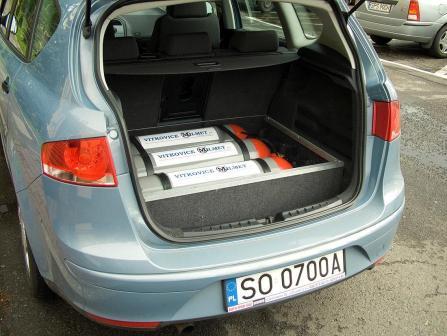 What are the cng car safety guidelines with standards?
Basically CNG is much safer than Gasoline, CNG ignites on 1100 farienite and Gasoline on 250 farianie therefore  gasoline is more dangerous than fuel.
Natural gasdont have any toxic or chronic physiological effects (i.e. it is not poisonous). Exposure to a moderate concentration may result in a headache or similar symptoms due to oxygen deprivation but it is likely that the smell would be detected well in advance of concentrations being high enough for this to occur.
Natural gas itself has safety advantages compared to gasoline and diesel: it is non-toxic, non-corrosive, and has no potential for ground or water contamination in the event of a fuel release.  Natural gas is less combustible than most other fuels, and has few associated health risks. CNG is stored under high pressure; however, the range of flammability and combustion is much narrower with CNG, making it safer than gasoline.  CNG will not burn at concentrations below 5% or above about 15% when mixed with air
Safety standards:
CNG fuel tanks normally call cylinders  must check within 3 years of first purchase and get safe for use certificate.  Penalty imposed by some countries against not getting Safe for use certificate.
There is chance of cylinder wall leakage with high pressure it can damage very badly therefore must check from relevant expert.
Don't be too smart for saving money by adopting a policy of filling from those stations where pressure of the CNG is more than 200 per pound and more than 200 pound could be a threat such as high pressure could easily crack the cylinder wall which effect badly to the car including sitting person. every station must  not cross above 200 per pound per pressure mentioned and states on every pump by goverments.
Don't park your car on a hot place with direct sunlight for a long time especially for those countries where temperature level reaches to 52 celusis degrees.
Incidents without CNG Car Safety guidelines:
A number of incidents happened around the globe from CNG vehicles by not caring as required for the cylinder.
Incidents:
In Pakistan a van full of school childrens burns to death by a little spark in the engine catching a fire inside the van from Cng gas and gas storage cylinders exploded of too much heat in the van.

Suitability:
CNG is an addition element for the cars and it require kits to be first installed before use,  sometime some cars may not suites to CNG because Of its engine compatibility.
It produces less power than gasoline and less acceleration than gasoline
No boot space is available because cng only be store at his own cylinder which seperately installed in to the boot.
As all know that engine of the cars would provide best result if it runs on gasoline because the engine are made for gasoline fuel and use CNG for the same engine causing trouble for the engine such as engine life becomes shorter than normal life of the engine,
Engine required repair and maintenance more frequently
With CNG engine power becomes less than gasoline
These are the drawbacks for using CNG for the vehicle.
All About Cars News Gadgets

>>

Green

>>

CNG Car Safety Tips and Guidelines