The new 2018 Audi Q5 is arguably the most lavish, comfortable and installed with advanced tech measurements. From the images, it just looks like a traditional Audi cars but this is more distinctive than that. Whole system has been revamped, offering new, smoother and more powerful rides than previous ones. This has already been considered as best business car available in the market, surpassing all the other big names of automobiles.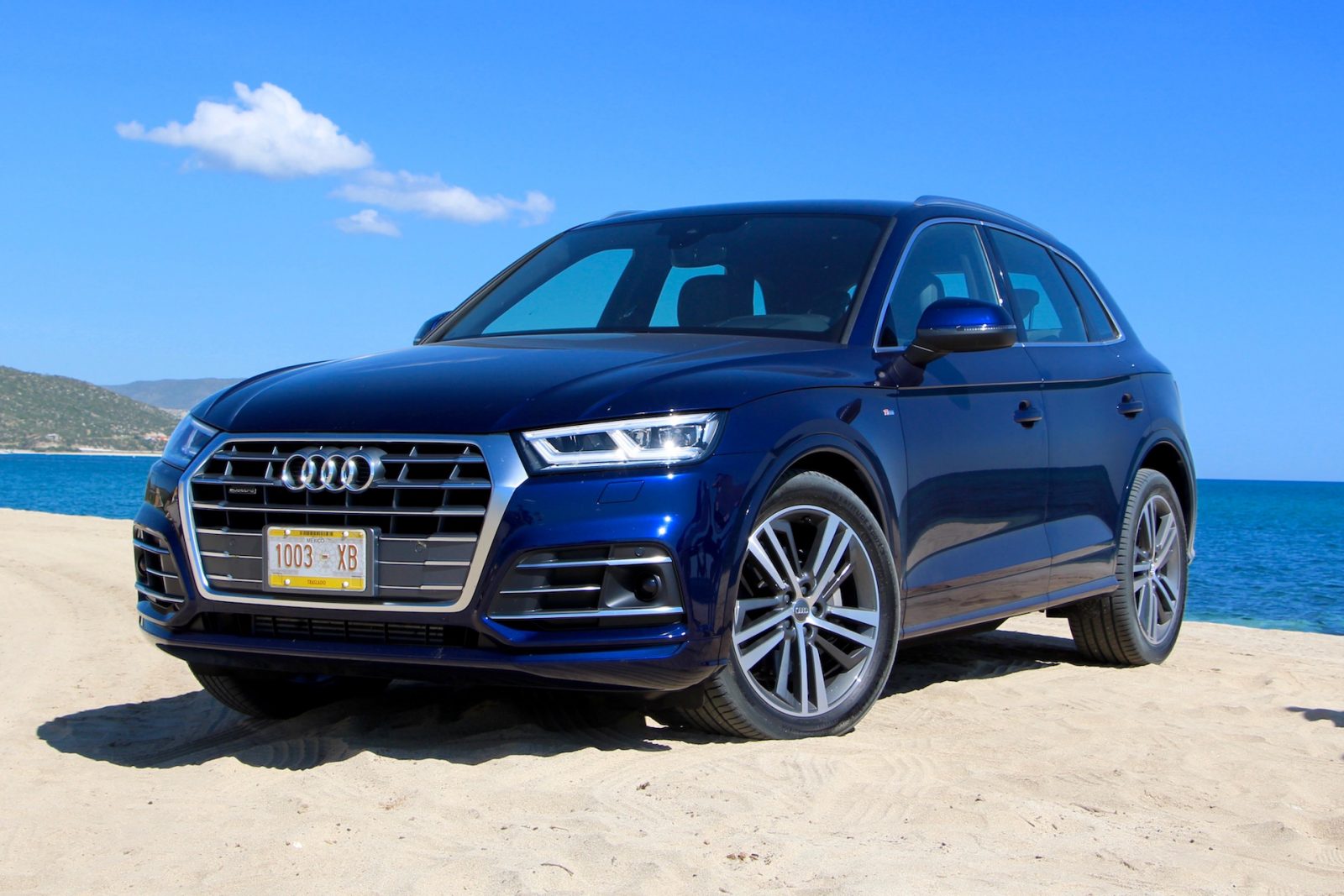 This new model of Audi has just arrived on the right time, when class is demand! This new car is slightly taller, little bigger and bit wider from inside, has edged out previous versions of 9 years. This redesigned car has more lucrative options like it has got more technology, advanced safety tools and more quenching interior than predecessors. Driver assistant systems have been for safety measures like autonomous emergency braking, adaptive cruise control system, rear cross traffic notifications and active lane assist.
A special Audi's warning system, if you open the door in traffic. This function can save you from serious abrupt striking of other vehicle and it will also save the door from damaging. These are little tools that this version offers but are worthy most.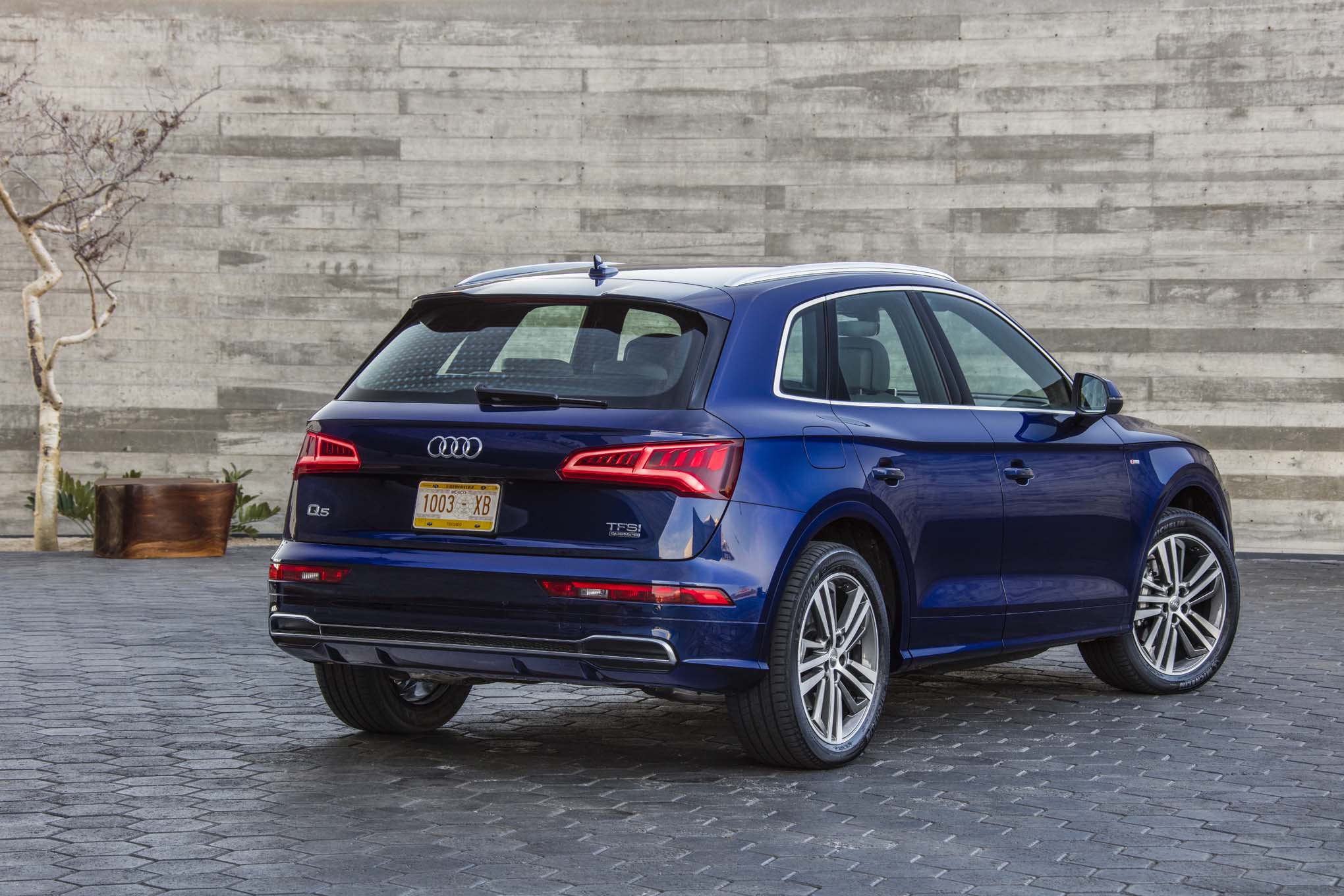 The new version is more beautiful and carries the legacy of same style. However, hood's cutline merges into the fender, providing more seamless look, which makes it totally unidentifiable and charismatic at the same time. New Q5 has only one engine now; a turbocharged 2.0 liter four cylinder engine, which provides effective 252 horsepower making it more powerful. So far, Q5's performance is amazing, it offers quite, smooth ride with balanced control in different situations. It provides comfortable experience to its passenger in Auto Drive Select Mode which can be turned on any time. Fuel economy is much better than its competitor business cars.
2018 Q5 Interior  
[huge_it_slider id="54 "]
No car interior is better when it comes to Audi. This car is even more loaded with fine and stylish interior options. Quality and design has been represented by excellent material, feeling switches, broad and comfortable seats. Superior quality of this automobile is updated cabin, definitely class apart. It is overwhelming experience of navigational system is being displayed while apple car player is also playing some music on the dash board, slightly confusing though sometimes.
    2018 Audi Q5 Colors Available
[huge_it_slider id="55 "]
It is available in different colors like brilliant black, Azores green, floret silver, Manhattan gray, monsoon gray, ibis white, matador red, moonlight blue, mythos black, Navarra blue and utopia blue.
     2018 Q5 Trims (Wheel Base)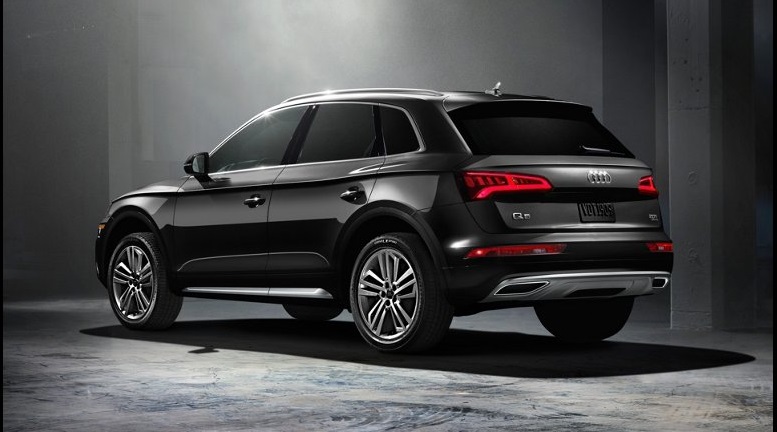 It is available in three trims: Premium, premium plus and prestige with slightly difference in specifications and usage and 20" 5-segment spoke design wheels.
   2018 Q5  Rates
Q5 premium is available at 41,500$, premium plus at 45,500$ and prestige at price of 50,800$.
     Specifications
It has following distinctive specifications;
Cargo volume 26.8/28 cu ft, rear seats up/folded
Seating capacity of five persons
Ground clearance of 8.2 inches
Length 183.6 inches
Acceleration during 0-60mph remains 5.9 seconds
252 horsepower with 5000-6000 rpm
EPA estimated combining of

25 mpg

Fuel 18.5 gallons
     Releasing date
Audi Q5 2018 released in the late 2017.
All About Cars News Gadgets

>>

Regional

>>

America

>>

2018 Audi Q5 Interior, Specification, Colors, Price and Review