Honda city is a famous car all over the world, a different version with different features and specification launched around the world, in this chart only Asian models have been selected, therefore double check the car engine specification before applying this chart on your car.
This written chart is the recommended engine oil for honda city by the experts after deep analysis.
Here are the following experts:
Motor mechanics
Engine oil distributors
Engine oil Retail shops
Some people, particularly in Pakistan, India, Srilanka and bangladesh care more about cost than the product quality, Synthetic oil is best for most of the cars, Mineral or non-synthetic oil might suit at some stages but not as effective as synthetic oil can do. However, it cost the car owner more than normal engine oil but it could compensate the cost by allowing the car to cover more kilometers than normal oil covered capacity.
In this chart, some of the non-synthetic oil recommended by the experts in late models of Honda city so the choice is yours.
There is a high probability that most of the people don't know about API, therefore there is an image of API chart below.
All these grades recommended to the healthy engine, these oil grades with brands may not be the right choice for the weak engines.
Weak Engine Indications:
Frequent white smoke from the exhaust while accelerating.
Engine Oil dries up after a couple of drives.
Engine overheat while A/c On. Other common reasons of engine overheat would be radiator or fan.
Oil grade as per kilometer:
0 TO 35,000 kilometers…ZIC, Quartz 9000 – 5W-20.
35,000 TO 85,000 kilometers…ZIC- 10W-40, Shell HX7.
Above 85,000…(Havoline –20W-50), (Synthetic oil…ZIC-20W-50).
Which engine oil is best for Honda city?
Models
Engine cc
Engine Technology
Honda city engine oil Capacity/filter capacityliters(liters)
Oil Change Interval
Honda City Recommended Engine oil
API
Honda city  2000 to 2003 model- 3rd generation
1343
D13B I4, SOHC I6, VTEC
3.5/0.2
3000/Km
Zic x5

20w-50Havoline 20w-50

SM

SG

Honda city 2004 to 2008- 4TH generation
1246
L12A, IDSI, SOHC 16, Valves 
3.5/0.2
3500/Km
Zic x5 20W-50

Shell Hx7 10w-30

SM

SN

Honda City 2009 to 2015-4th generation
1297
 L13B,DOHC 16 valve i-VTEC
3.5/0.2
4500/Km
Total Quartz 9000 5w-30
SN/CF
Honda city 2016 to 2018-5th generation
1339
 L13Z1, SOHC, 16-valve i-VTEC
3.5/0.2
4500/Km
ZIC X7 FE 5W-20
(A+)
SN
Honda city 2014 to 2018-5th generation
1497

L15Z1, 

SOHC, 16-valve i-VTEC
3.8/0.3
4500/Km
ZIC X7 FE 5W-20
(A+)
SN
API Chart: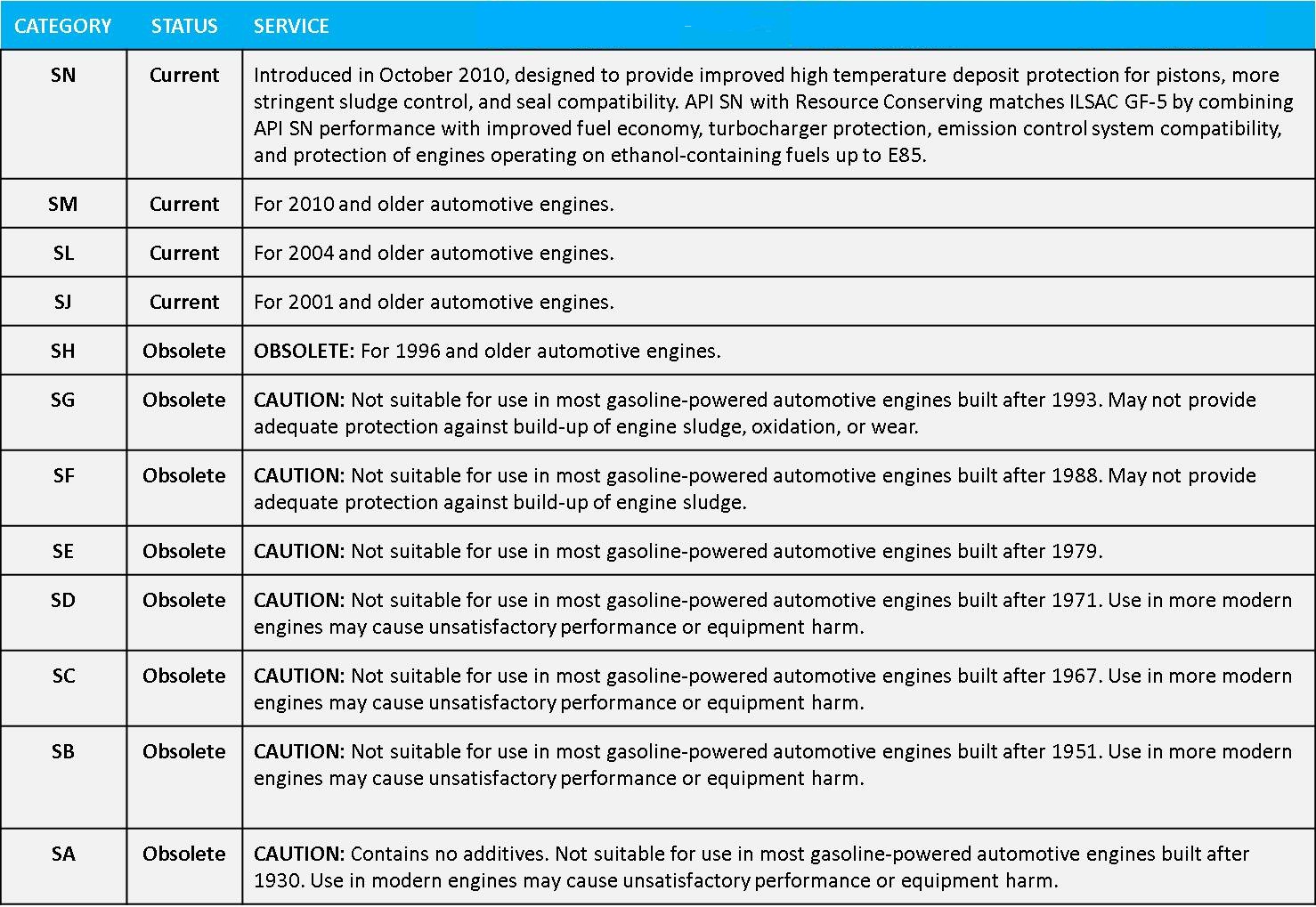 If anyone wants to ask anything about engine oil feel free to contact by email.
Choose the best from the best for your car:
All About Cars News Gadgets

>>

Regional

>>

Asia

>>

India

>>

Which Engine Oil Is Best For Honda City