We've put together this collection of the 20 most expensive cars in the world. Drive one of these bad boys and you'll turn a lot of heads.
Here are the Top 20 Most Expensive Cars as at on 2020, following list
includes

 Ferrari, Lamborghini, Mercedes, Bugatti, Aston Martin and so on.
20. Ferrari FXX-K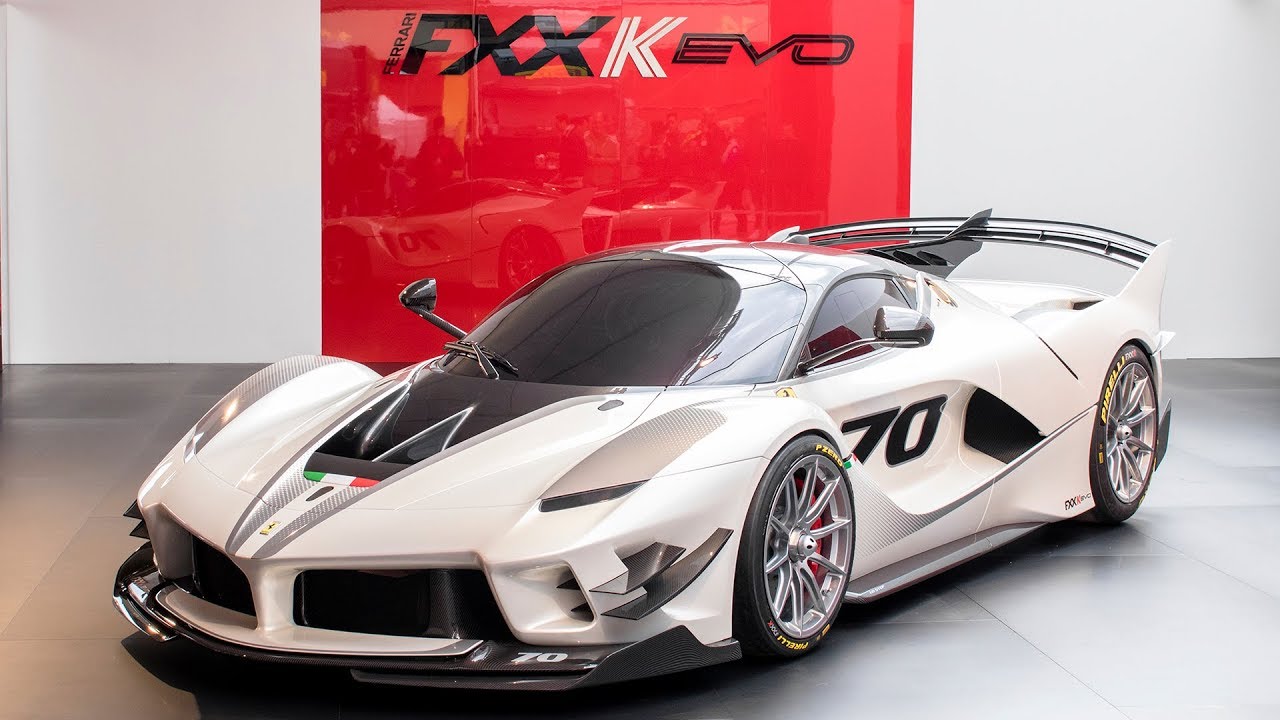 The Ferrari FXX K is a high-performance limited production track day car manufactured by automobile manufacturer Ferrari in Maranello, Italy.
The hybrid power-plant used in the FXX-K has a total power output of 1,050 PS (772 kW; 1,036 hp) and over 900 N⋅m (664 lb⋅ft), of which 860 PS (633 kW; 848 hp) are delivered by the V12 ICE and 190 PS (140 kW; 187 hp) by the electric motor.
The V12 engine has been tuned for track use as well as the HY-KERS system. With a dry weight of 1,165 kg (2,568 lb), the FXX-K has extremely effective down-force generation of 540 kg (1,190 lb) at 200 km/h (124 mph). The car has a top speed of 349 km/h (217 mph).
Price: $2.7 million
More Info: Fastest Car in the World
19. ICONA VULCANO TITANIUM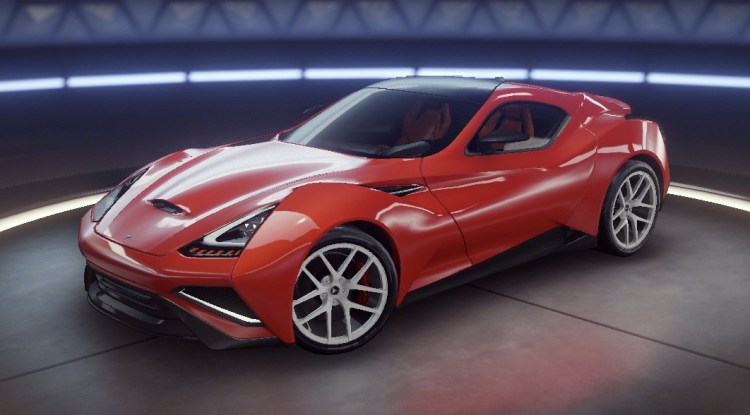 That's pricing territory normally reserved for Bugattis, Koenigseggs and Paganis, but the Vulcano Titanium is a much rarer breed. It's destined to be the only one of its kind as Icona describes the car's build as "unrepeatable." We're told the process required over 10,000 hours of hand-crafted work.
The Vulcano started out life as a concept to showcase the design talents of Icona. It was presented for the first time at the 2013 Shanghai auto show, albeit with a body made from aluminum and composite materials. In 2015 Icona rolled out the titanium-bodied version at the Pebble Beach Concours d'Elegance, and now it's for sale.
Power comes from a supercharged 6.2-liter V-8 borrowed from the C6 Chevrolet Corvette ZR1. It's positioned in front of the cabin but behind the front axle, creating a front-midship positioning for improved handling and dynamics. Peak output is 670 horsepower and 620 pound-feet of torque, with drive going to the rear wheels via a paddle-shifted transmission. Icona boasts a 0-60 mph time of 2.8 seconds and a top speed of 220 mph.
Price: $2.78 million
18. KOENIGSEGG JESKO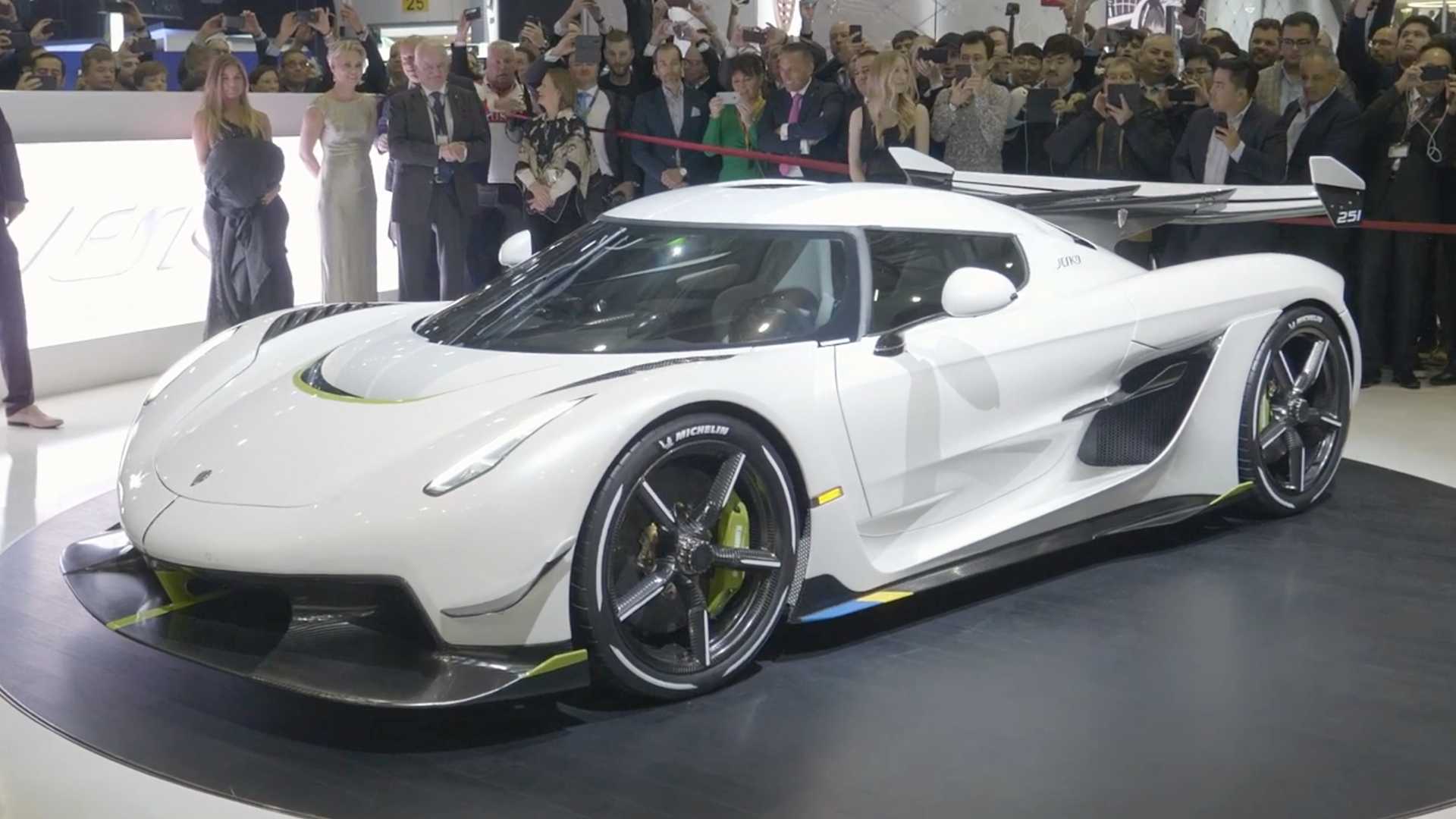 No longer an outsider or an obscure start-up, Koenigsegg proved time and again it knows how to make a super-quick car that challenges the world's best.
The Jesko is the latest in a long line of high-tech land rockets built by the small Swedish firm. Named after the father of company founder Christian von Koenigsegg, it's powered by a 5.0-liter V8 engine that makes nearly 1,300 horsepower when burning premium unleaded, or 1,600 horsepower when slurping E85 bioethanol. The engine shifts through a nine-speed automatic transmission designed in-house.
Pricing start at about $2.8 million, and production is limited to 125 examples. It's already sold-out, so you'll have to find a used one if you want to add one to your collection.
Price: $2.8 million
17. PAGANI HUAYRA BC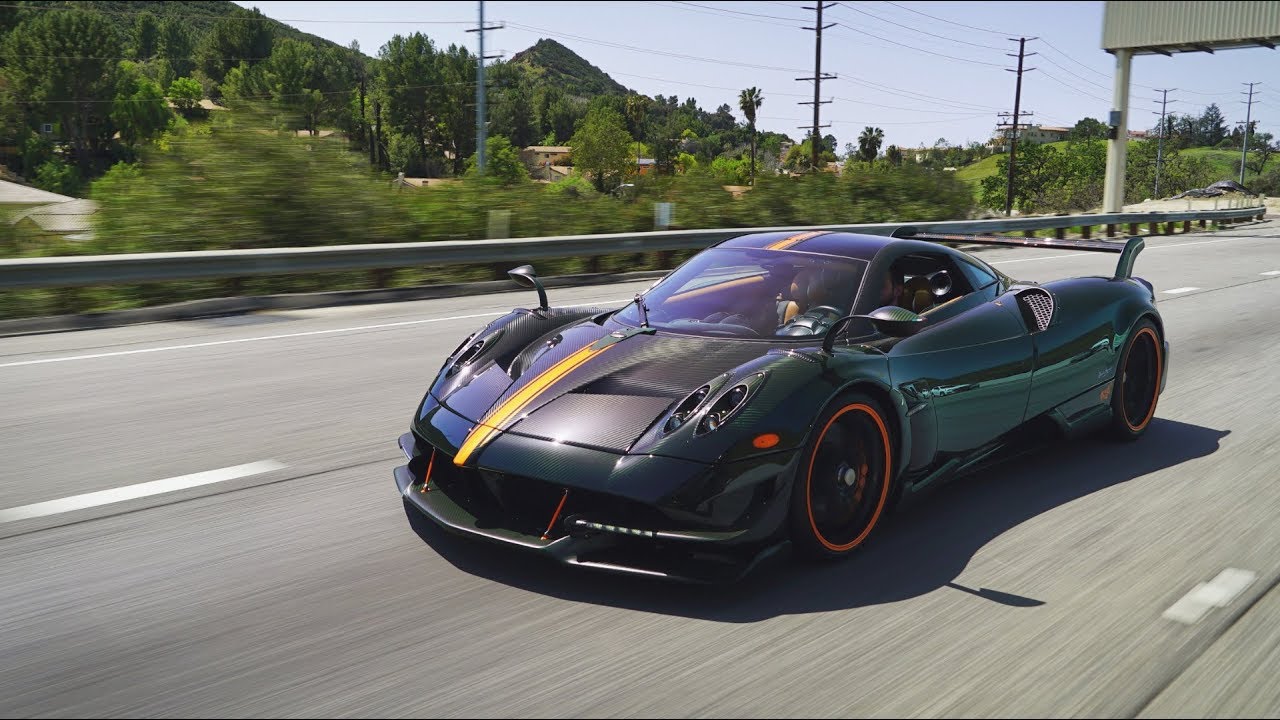 The most expensive Pagani car ever, the car has a 6.0 liter V-12 bi-turbo engine and produces 790 horsepower with an 811 lb-ft torque. The car has a dynamic transition rate at 75 milliseconds.
If you have the financial power to take any of these cars home, you definitely will turn heads while you are at the wheels. If you decide to take one home, take a pretest driving lesson to certify you can drive any of the supercars safely.
Price: $2.8 million
16. BUGATTI CHIRON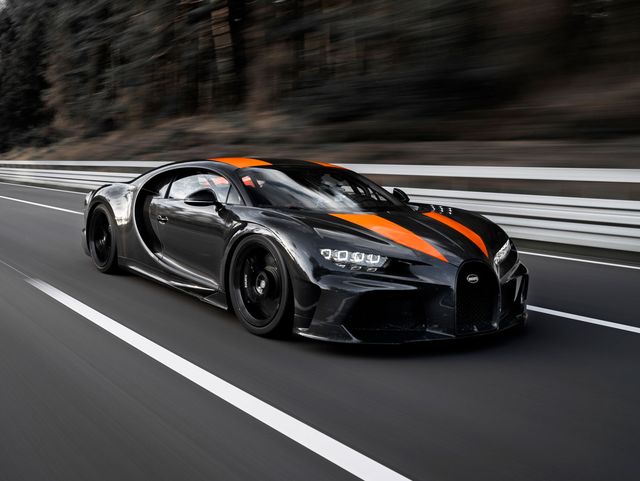 First unveiled at the Geneva motor show in 2016, buyers were required to put down a $200,000 deposit. The first 200 units sold out before the first delivery of the car.
The Chirons speed is electronically limited to 261 mph, or 233–236 mph without the key.
However, its speculated that its actual top speed could be as much as 281 mph.
Price: $2.9 million
15. FERRARI PININFARINA SERGIO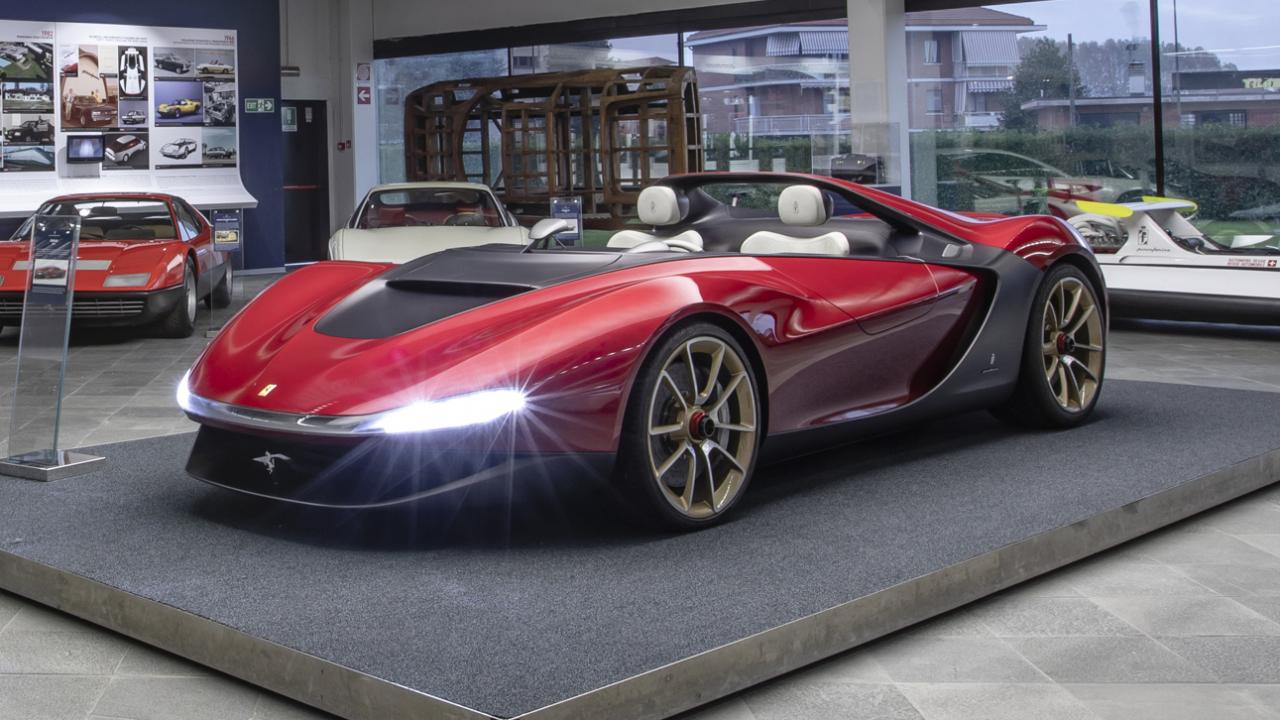 Introduced as a concept car in 2013, the Pininfarina Sergio was unveiled at the 2013 Geneva motor show.
It was a tribute to the former chairman of the company and Sergio Pininfarina, the legendary automotive designer who died just a year before.
The design was based on the Ferrari 458 Spider. Only six were made and all sold to a group of high net worth individuals.
Price: $3.0 million
More Info: Midsize Suv with Most Cargo Space 2020
14. Mercedes-AMG R50 UFO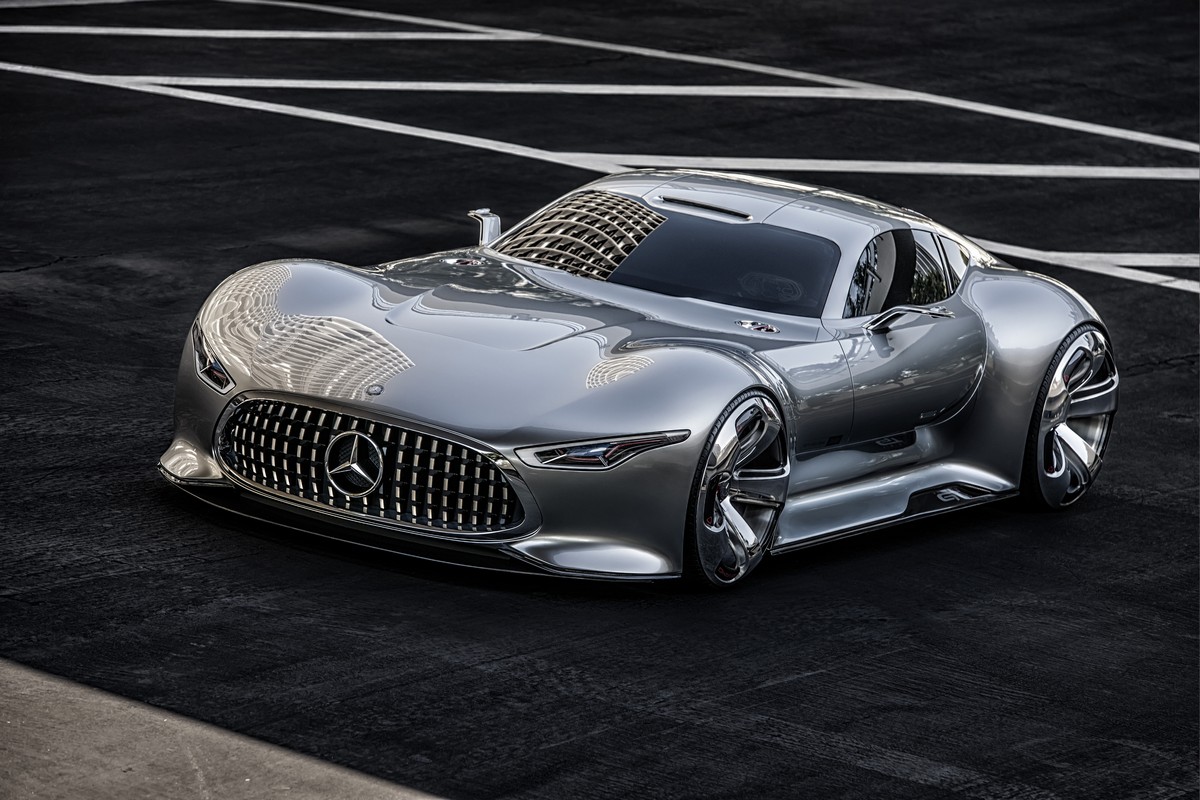 The highly efficient and powerful Formula 1 world champion hybrid powertrain coupled with a full-electric wheel-selective front-wheel drive concept produces a combined system performance of probably more than 1,000 hp (735 kW)". Can the new Hypercar accelerate faster than the Bugatti Chiron, which gets to 100 km/h in 2.5 seconds? "On this scale, we will be close," an engineer says. The Hypercar is to shine through breathtaking driving dynamics.
A total of 275 copies of the AMG Hypercar will be built. It is already believed the model is sold out. With this number, "we are hard on the production capacity limit", says Moers opposite British media. And, "it's an impressive car, there's nothing like it on the market." Impressing is also the price charged for the Project One: 2.275 million euros plus taxes. The first customers are expected to come to enjoy their toys in 2020.
. Price: $3.2 million
13. BUGATTI VEYRON BY MANSORY VIVERE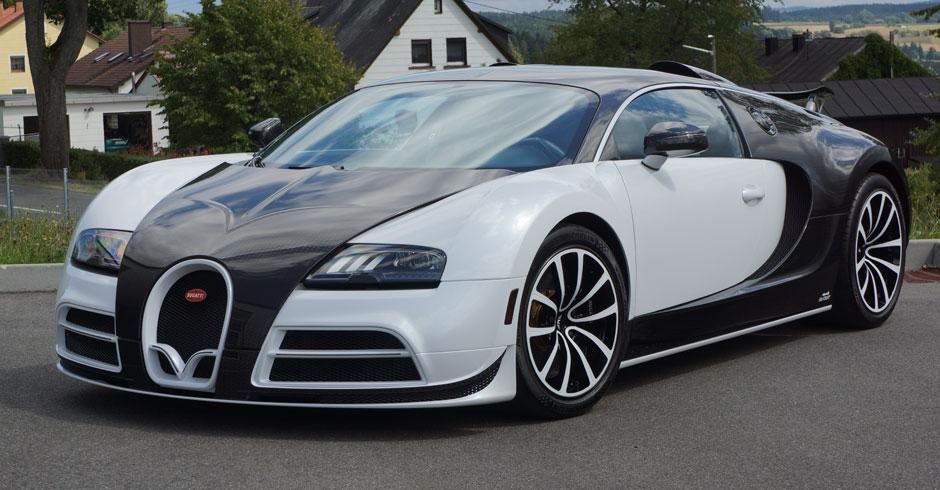 This swift car was launched in 2005 and named car of the decade (2000-2009). It has been modified four times since its inception. The Bugatti has an 8.0-liter W16 engine, 1,200 horsepower, and 1,106 pound-feet of torque.
Price: $3.4 million
More Info: According To Data The Best Used Vehicles To Buy In 2020
12. LYKAN HYPERSPORT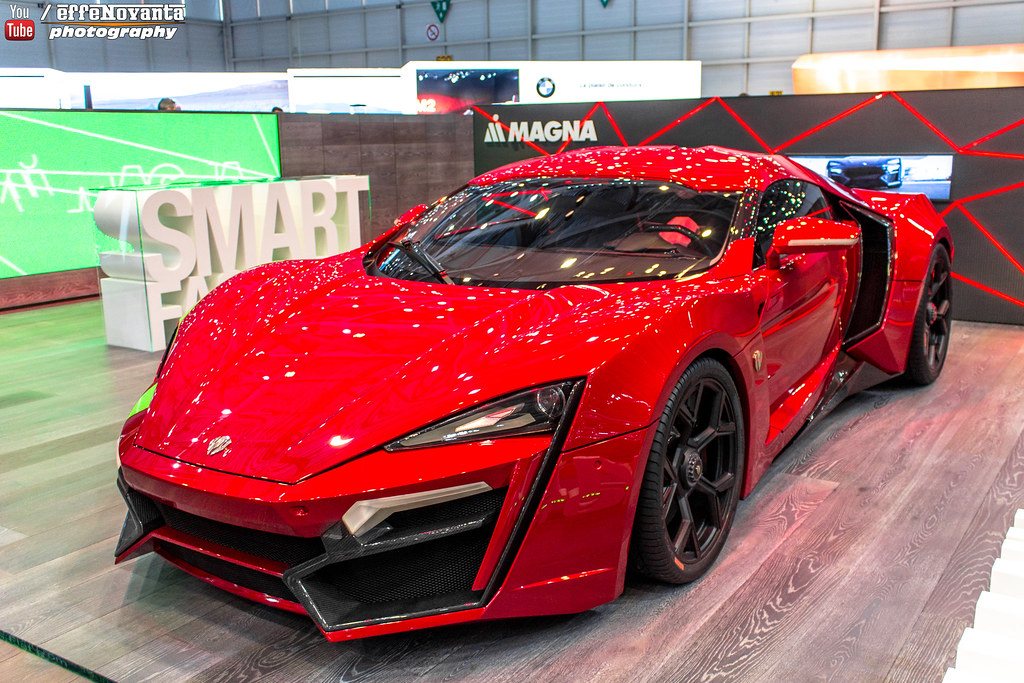 A great car was originating from Lebanon, this piece is known as the Arab wonder and is a wonder anywhere in the world. Fitted with gems, particularly 240 15-carat diamonds, or according to the wishes of the owner.
The car has great design and fabulous specifications. The twin-turbo mid-rear 3.8 liters flat-six boxer produce 780 horsepower through the rear wheels, and a 708 pound-feet of torque. Its high speed got it featured in Fast and Furious, as it peaks at 60mph in 2.8 seconds. It can reach 240mph.
Price: $3.5 million
11. LAMBORGHINI SIAN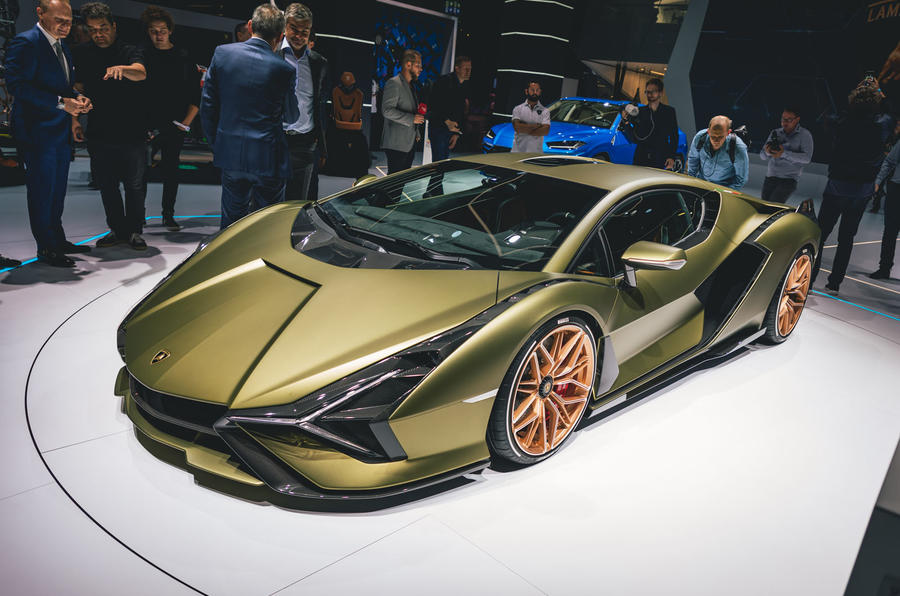 The Sian is not an ordinary Lamborghini. Limited to 63 units worldwide, it's the company's first production hybrid model. And, it's not an ordinary hybrid, either.
The electric motor is a 48-volt unit stuffed between the engine and the transmission, and it draws power from a supercapacitor instead of a more common lithium-ion battery pack.
Lamborghini already showcased this technology in the Terzo Millennio concept unveiled in 2017; it's a device that charges as quickly as it discharges, so it provides an intense power burst for a short amount of time.
The electric motor contributes merely 34 horsepower to the Sian's monstrous, 819-horse output. The rest comes from a naturally-aspirated V12 engine that delivers 785 hp to the four wheels. Lamborghini quotes a zero to 60 mph time of 2.8 seconds, and a top speed of 220 mph
Price: $3.6 million
10. MCLAREN P1 LM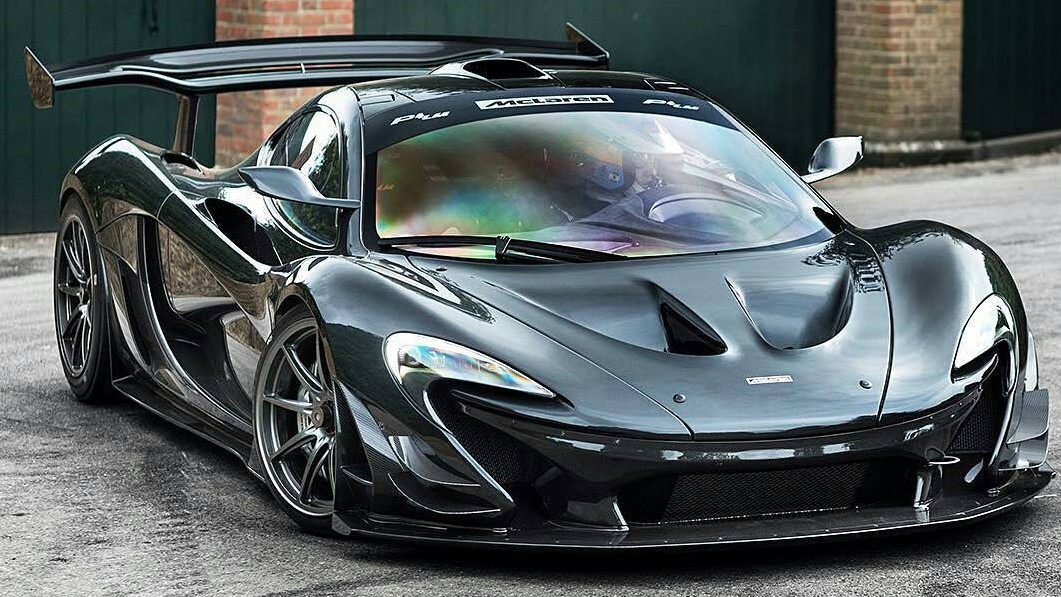 In order to convert the cars into the P1 LM specification, Lanzante Motorsport made changes to the drivetrain hardware (to increase power output), employed a modified rear wing and larger front splitter along with dive planes (to improve downforce), removed the air-jack system and installed Inconel catalytic converter pipes and exhaust headers, lightweight fabricated charge coolers, Lexan windows, lighter seats (similar to those used in the F1 GTR) and a titanium exhaust system, bolts and fixings (to save weight).
The top speed is limited to 345 km/h (214 mph). Five P1 LMs were sold and the sixth, the prototype P1 LM codenamed 'XP1 LM,' was retained and is now being used for development and testing of future models.
Price: $3.7 million
More Info: Toyota Coming Up 31 New or Updated Vehicles in 36 Months' Time
9.   Ferrari LaFerrari Aperta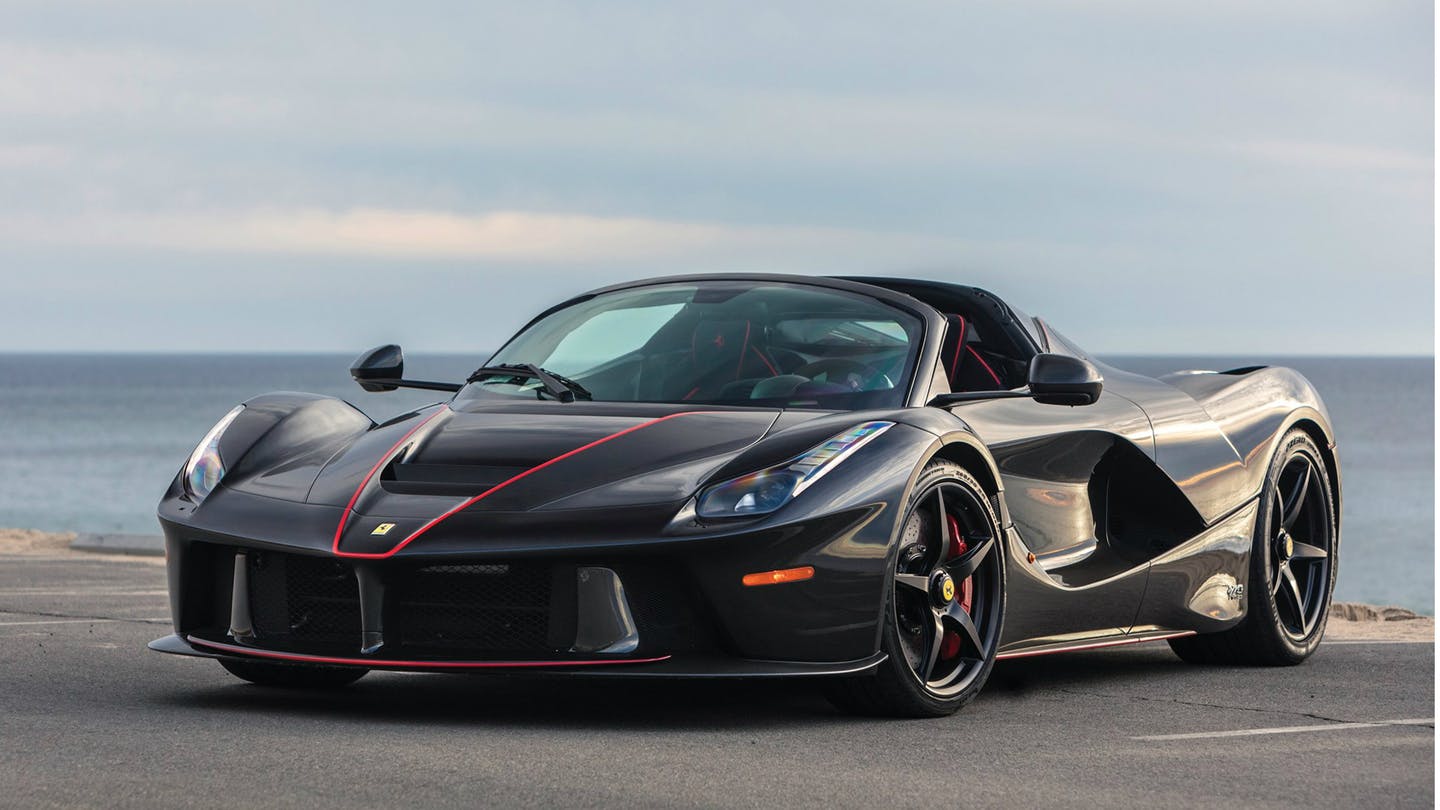 For most of us, the price of this car is irrelevant. That is because Ferrari LaFerrari Aperta specs were only known to owners who were chosen to purchase them. In order to be eligible to buy a new LaFerrari Aperta, you have to plead your case to Maranello.
If you're wondering how much these people had to pay to get one preordered, estimates online have been ranging from $2.1 million to $3.8 million.
The hyper car will run these figures: 0-60 mph in less than three seconds, 0-124 mph in less than seven seconds and 0-186 mph in 15 seconds. Its top speed is currently rated at over 217 mph.
Driving a LaFerrari is an experience unto itself. If the high-voltage battery is charged, it will shut down the V12 under light load. Manually shifting the 7-speed transmission offers instant gratification, but shifting isn't really necessary. That's because this car makes power in any gear at any rpm. With a combined 949 combined horsepower and over 663 pound-feet of torque.
Price: $3.8 million
8.   Aston Martin-VALKYRIE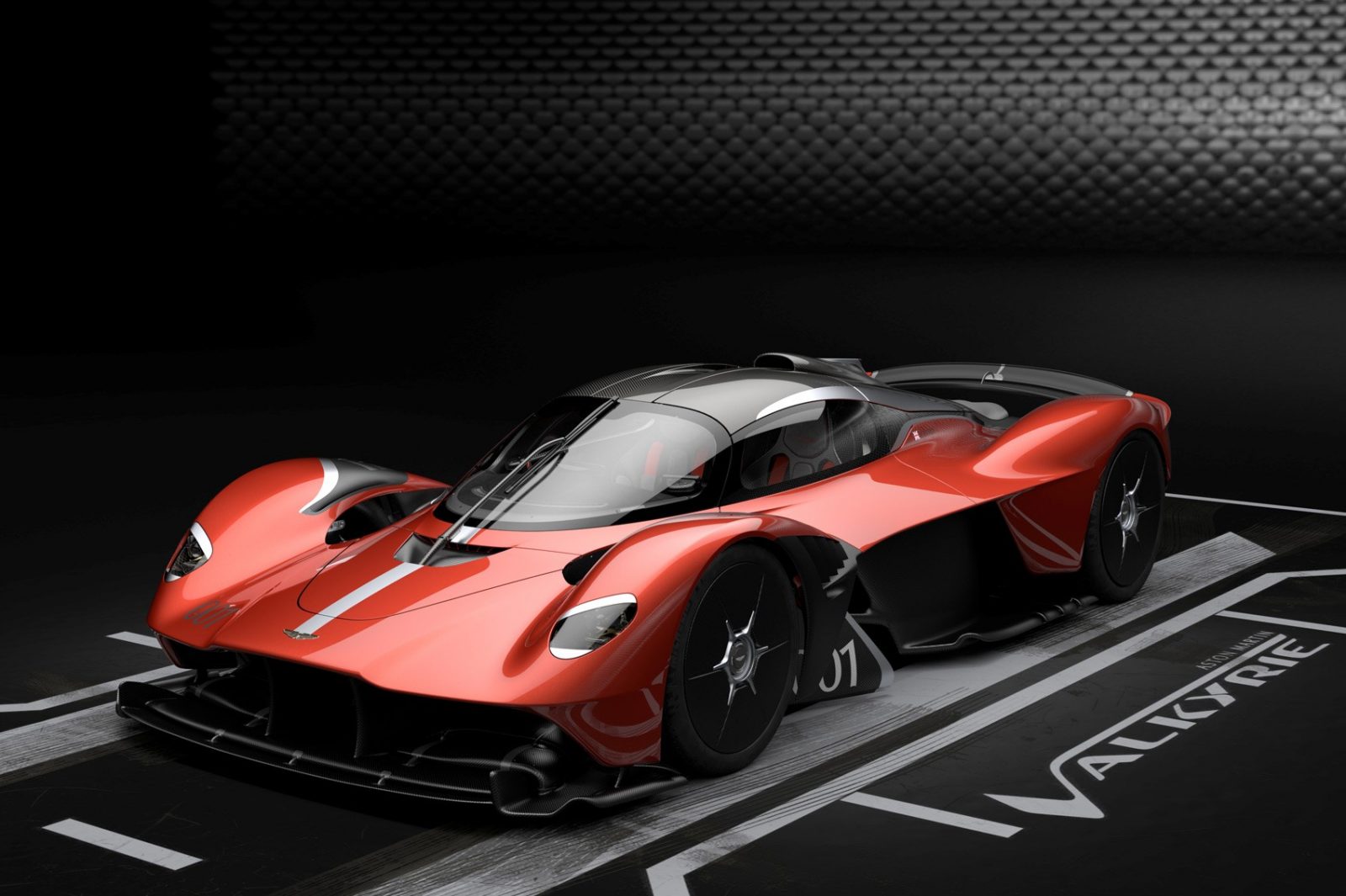 The Aston Martin Valkyrie is so fast and so powerful that it doesn't even have a reverse gear. Here are some of the car's mind-blowing stats and facts.
At the heart of the Valkyrie's powertrain is a Cosworth-built 65°, naturally-aspirated 6.5 litre V12 engine that evokes the spine-tingling, ultra-high revving F1 engines of the 1990s.
With a peak power output of 1,000bhp (or 153.8 bhp-per-litre) at 10,500rpm, it can continue on to a maximum 11,100rpm. This is a first for a naturally-aspirated, emissions-compliant road car.
Peak torque is 740Nm at 7,000rpm. These peak outputs are delivered by an Internal Combustion Engine (ICE), with a further performance boost delivered by the battery hybrid system.
This full hybrid system contributes an additional 160bhp of power and a further 280Nm of available torque, with the max power output standing at a stunning 1,160bhp at 10,500rpm.
Only 150 models will be made.
It's set to compete in thew new Hypercar class in the 2020/21 FIA World Endurance Championship.
Price: $3.8 million
7.   LAMBORGHINI VENENO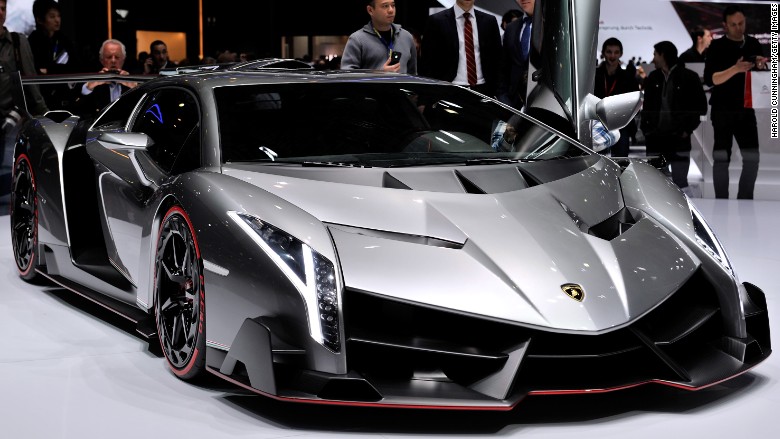 The car is absolutely stunning from every angle, and to this day, we're not convinced it isn't an alien spacecraft surveying our planet for eventual takeover.
It just doesn't seem real. The only thing more remarkable than the look is the price — a whopping $4.5 million, clearly putting it on our list of the most expensive cars.
The Veneno is fast, and that should come as no surprise. Its 6.5-liter V12 spins all the way up to 8,400 rpm to deliver 740 hp and 507 lb-ft, surging the car to 60 mph in 2.9 seconds.
Price: $4.5 million
More Info: Top 32 Cars That Americans Drive the Most
6.   KOENIGSEGG CCXR TREVITA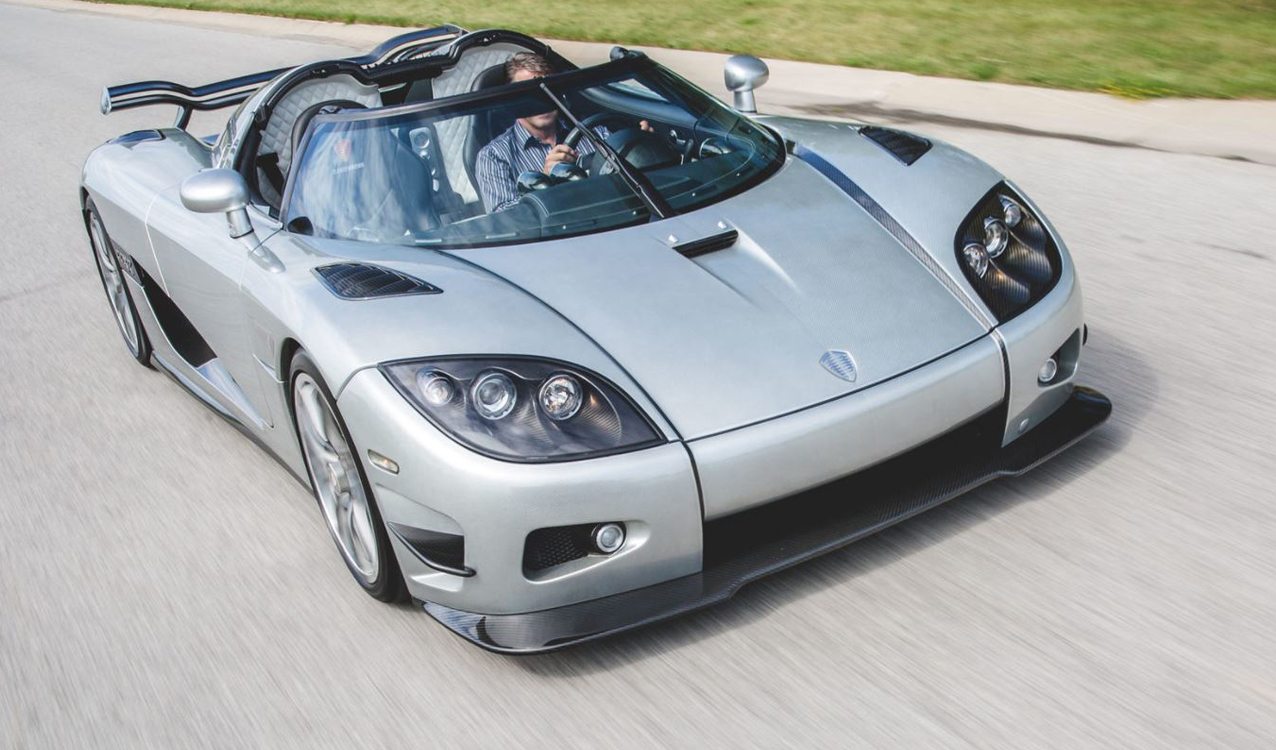 Only two of these unique model have been produced. The car producers admit the difficulty in producing the model, stating "the white carbon fiber used for the Trevita made the car extremely difficult and time-consuming to manufacture."
It must be so difficult to produce that it has translated into being so difficult to afford. The car features a unique double carbon rear wing, Inconel exhaust system, carbon ceramic brakes with ABS, airbags, paddle-shift, Chrono instrument cluster, infotainment system, tire monitoring system and a hydraulic lifting system.
A prominent feature of this car is used for the unique carbon fiber for the car that makes it sparkle like diamonds under sun rays.
Price: $4.8 million
5.   BUGATTI DIVO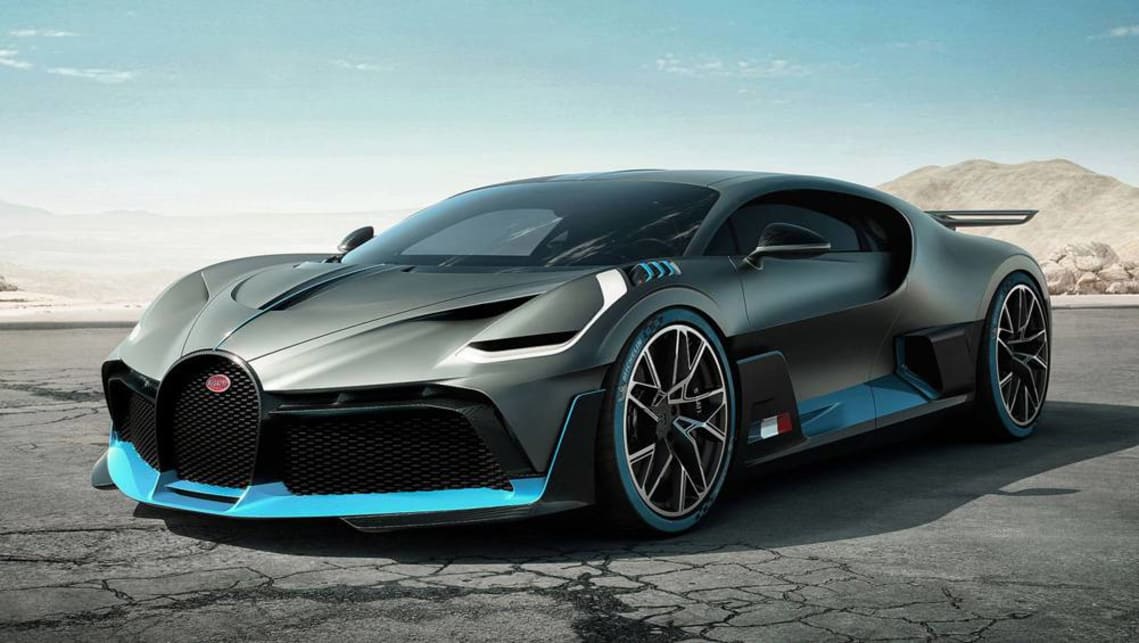 The Bugatti Divo is a mid-engine track focused sports car developed and manufactured by Bugatti Automobiles S.A.S.
The car is named after French racing driver Albert Divo, who raced for Bugatti in the 1920s winning the Targa Florio race twice.
The car takes inspiration from the Bugatti Type 57SC Atlantic along with the Bugatti Vision Gran Turismo concept in terms of design and has track performance as its main focus.
Price: $5.8 million
4.   BUGATTI VISION GT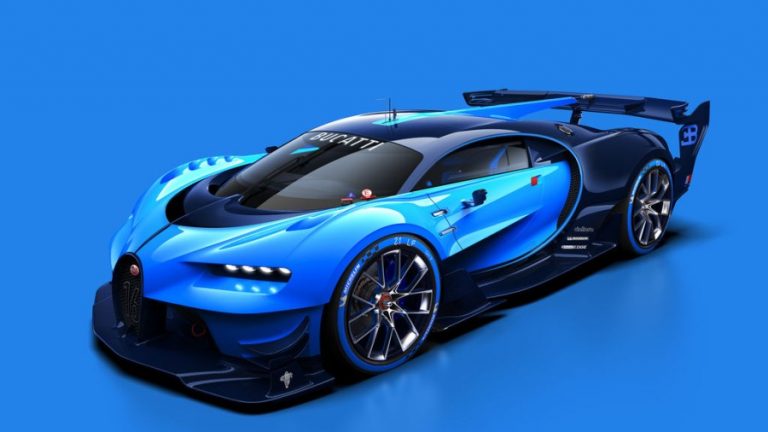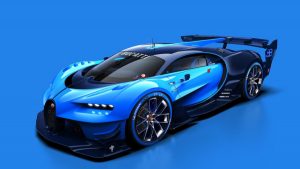 The color scheme of the car is based on the 1937 Le Mans-winning Bugatti Type 57G Tank racer. Only one Vision Gran Turismo exists, currently owned by Saleem Waleed Jr.. The car's price is estimated to be from US$5,160,000 up to US$18,000,000
Price: $6.0 million (Est)
More Info: Don't Spend $212,000 on Nissan Car
3.   Mercedes Benz Maybach Exelero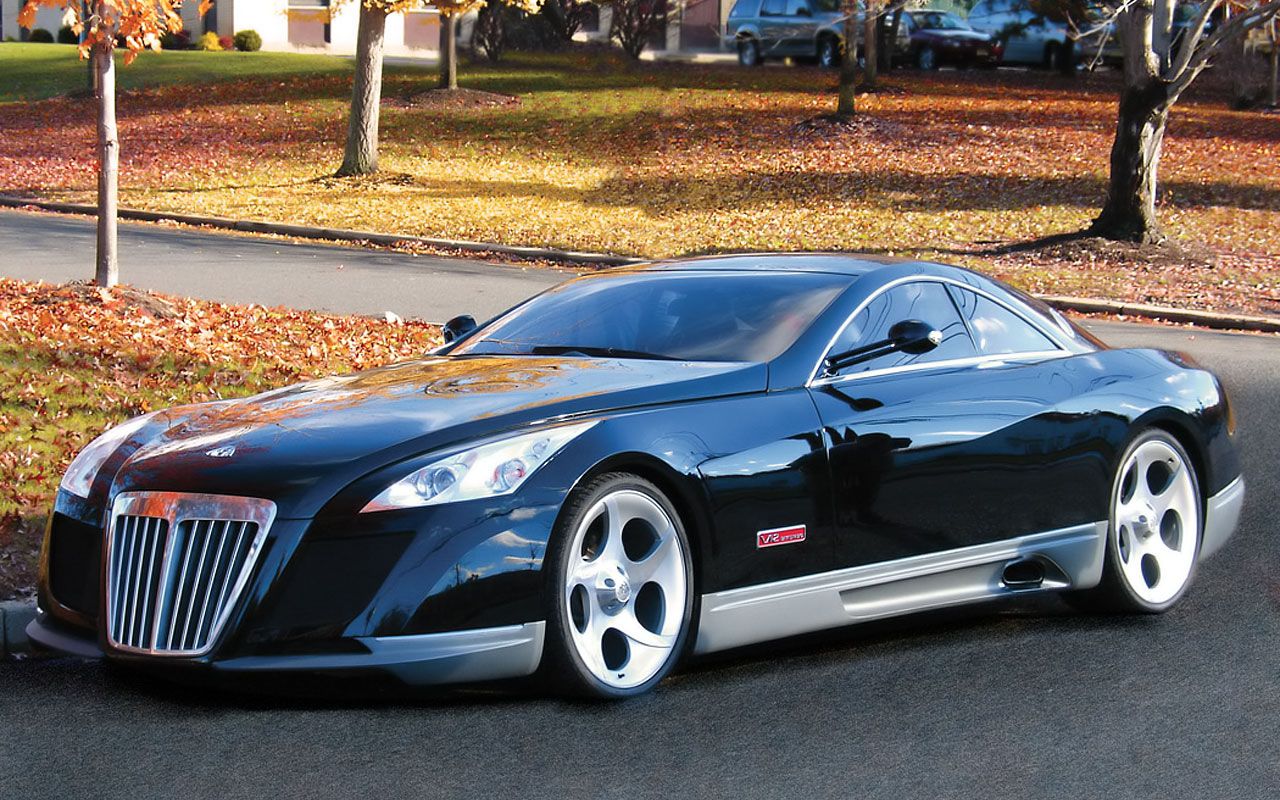 The Maybach Exelero is a one-off high-performance sports car made by German manufacturer Maybach-Motorenbau GmbH, a subsidiary of DaimlerChrysler. It was unveiled at the Tempodrom in Berlin in 2005.
The Exelero was commissioned by Fulda, a German subsidiary of Goodyear, to test their new Carat Exelero tire range. In collaboration with Maybach, the initial design of the Exelero was to be influenced by the Maybach SW 38 and built on the platform of the Maybach 57.
Another important design stipulation from Fulda was that the car should be able to reach speeds in excess of 350 km/h (217 mph) so that the physical limits of the Exelero tires could be tested. The Exelero is powered by a twin turbo V12 engine made by Maybach and mounted at 60º.
Price: $8 million
2.   Rolls-Royce Sweptail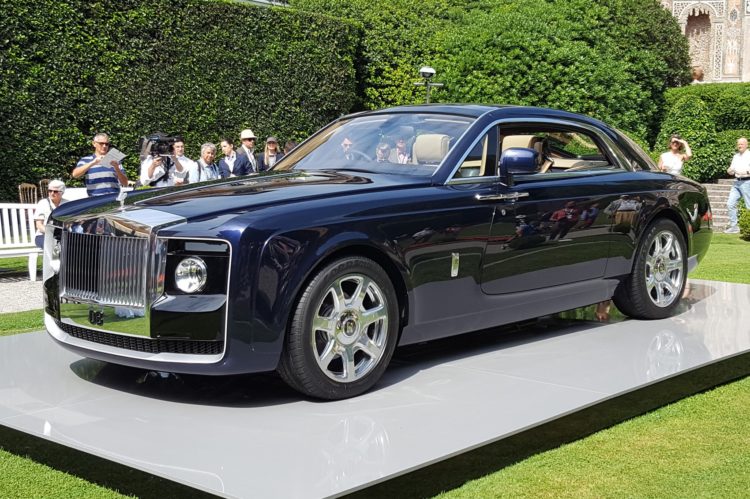 Rolls-Royce will build you anything if you have a thick enough wallet to pay for it. Take the Sweptail, for example. It's a one-off coupe that a customer commissioned from the ground up.
Its design draws inspiration from the brand's classic models while borrowing styling cues from the world of super-yachts.
Nearly every part of this car is unique, and the project took four years from start to finish, which explains why it cost approximately $13 million.
Price: $13 million 
1.   Bugatti La Voiture Noire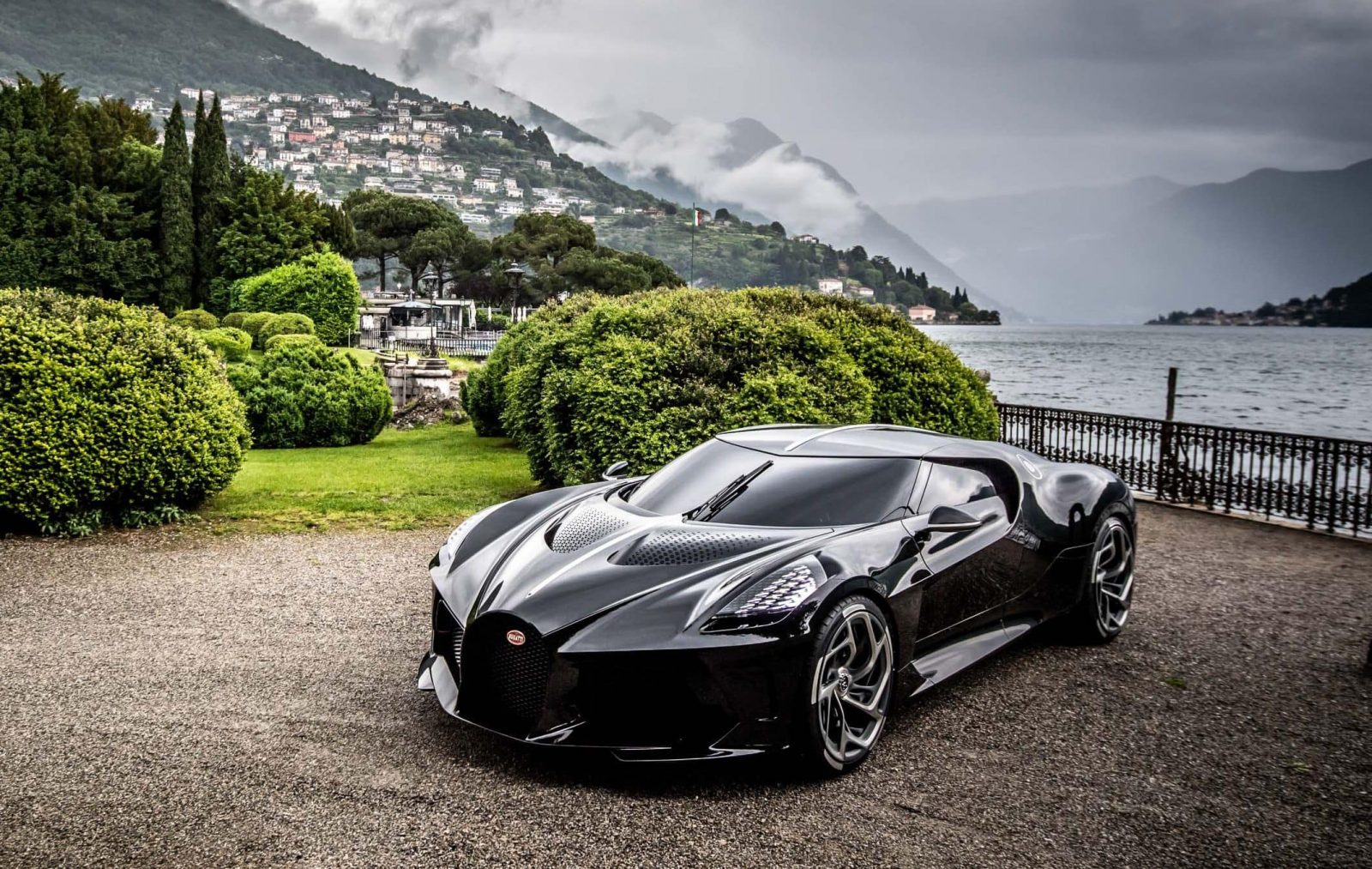 The Bugatti La Voiture Noire is a luxury prototype supercar built by Bugatti Automobiles. It was unveiled at the 2019 Geneva Motor Show, in tribute to the history of the brand, and to the 110th anniversary of its founding in 1909 by Ettore Bugatti.
Based on the Chiron, the design of the car harkens back to the Type 57 SC Atlantic and is a celebration of the company's distinctive design history.
The La Voiture Noire is powered by the same 8.0-litre quad turbocharged W16 engine from the Chiron having the same power output figures but the 7-speed dual-clutch gearbox and the all-wheel-drive system are heavily revised in order to allow for a more relaxed driving experience.
The car was sold for a price of $18.9 million, making it the most expensive car built to date.
Price: $18.9 million
All About Cars News Gadgets

>>

Vehicles

>>

Luxury

>>

Top 20 Most Expensive Cars