In the United States, you can't buy a Lotus Exige to drive on the road.
The vehicle has been restricted to the track since 2011 when it was revamped and switched to a Toyota V6 engine. The frenzied sports automobile is kept off our roads thanks to airbags, headlights, and other requirements.
That is not the case in Europe, where driving your hornet-nest-posing-as-a-car on the road is not considered a crime. We did just that earlier this year when we drove the Lotus Exige Cup 380, a car we considered "too much fun to be street legal." Before Lotus could even propose a price to track day enthusiasts in the United States, all 60 specimens had been sold.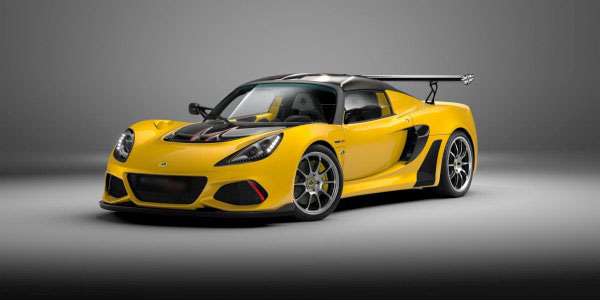 As a result, the company devised a new model that would be a regular production model rather than a special edition. And one that would be sold in the United States, but just for track use. It's called the Exige Cup 430, and it's a 430-horsepower lunatic of a car that's also the fastest Lotus has ever made.
Lotus isn't known for producing cars with high production numbers; instead, it focuses on providing a unique experience. The Cup 430 is an example of this, although the statistics are even more absurd. It has 430 horsepower and weighs 2,328 pounds dry. It accelerates to 60 mph in 3.2 seconds, generates 485 pounds of downforce at 180 mph, and is the fastest road car ever at Lotus's Hethel test track, 1.2 seconds faster than the 3-Eleven, which has nobody, and one second faster than the Evora GT430, which has the same engine and power but weighs 400 pounds more. And it's already a light vehicle.
Lotus is also quick to point out that this isn't just a restyled Cup 380, but a completely new vehicle. The car is 26 pounds lighter than the 380 overall, despite the engine being 33 pounds heavier and stronger brakes and clutch adding another 4.4 pounds. This is due to a titanium exhaust system, extensive use of carbon fiber on the exterior, a lighter cabin, and a variety of additional lightweight features.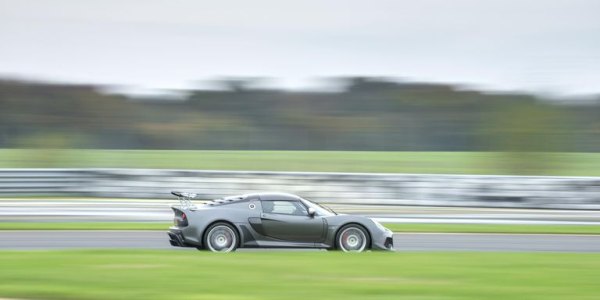 The Evora GT430 feels like a luxury barge when compared to the Exige. Just getting into the Exige is a contortionist's gamble, requiring your body to bend in ways you've only seen in the Kama Sutra to get past the wide door sills. Is the position of the steering wheel uncomfortable? It's too bad it's fixed; there's nothing you can do about it. Instead of a radio, our car was equipped with an engine cutoff and fire extinguisher. The cockpit is cramped, and you'll be sitting shoulder to shoulder with your passenger, so you'd better get along with them. A single wiper blade cuts the windshield in half in a motorsport-style cut. Even the leather shift boot has been removed in the name of weight reduction, revealing the shifter's magnificent inner workings.
Then there's the sound of it. The engine is a 3.5-liter Toyota V6 with an Edelbrock supercharger, which is also found in the Evora GT430. However, with so much less weight to carry and less distance between the driver and the music, it seems completely different. That's connected to the same six-speed manual as the Evora, with the same ratios, but with smaller wheels and so shorter gearing.
Nothing can match Exige's performance on the road. It makes no difference what you're driving or where you're going; the Exige Cup 430 is miles faster. This is immediacy in its purest form, with no lag or delay. It has a long-lasting grip and is unabashedly stiff, yet it isn't painful. If you've ever been in a Cup 430, you know what to anticipate.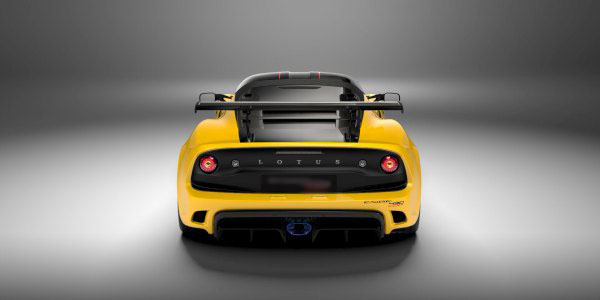 The steering rack in the Elise and Exige is the same, with no power assist. The Alfa Romeo 4C is a similar automobile with manual steering, although the steering in the Lotus is superior to that of the Alfa. It's the only rack for a car like this, as it's not unduly heavy when driving slowly and communicative at any speed. In comparison, the Alfa's steering feels much worse.
If you live in North America, though, you won't be able to drive the Exige Cup 430 on a road, so you probably don't care. You want to know how it feels to be on a racetrack. It features three-way adjustable Nitron springs and dampers, an adjustable Eibach roll bar, larger AP Racing brakes, a heavy-duty clutch, and Lotus' remarkable six-way traction control, which allows one, three, six, nine, or 12 percent of the rear-wheel slide, or maybe turned completely off. It appears to have a lot of potential.
I'm reluctant at first on Lotus's cold, wet track. The Exige's narrow wheelbase is said to make it snap faster and be more unpredictable than an Evora, especially in wet weather. As a result, I take things easy. Then I'm less relaxed. Then I begin to push. It's fantastic.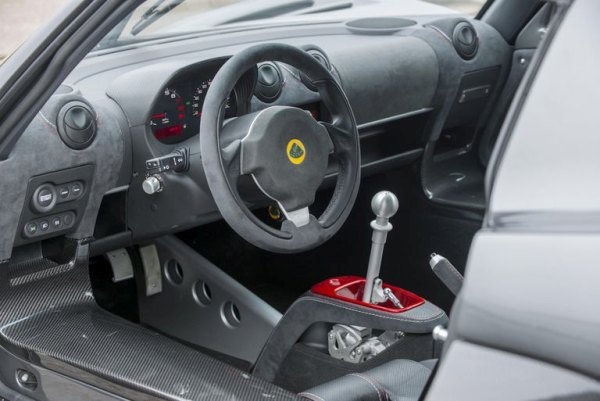 When we first drove the Cup 380 earlier this year, we saw that the variable traction control system would be particularly useful in the rain, as it could be modified on the fly from corner to corner depending on how wet it was. When it detects slides from the rear wheels, Lotus' traction control cuts spark instead of utilizing the brakes, which is the ideal approach to produce a predictable, controllable response from the car. It won't cut in as abruptly as brake-controlled TC does, and it will still allow slip. I spent over an hour on the track with the Cup 430, experimenting with the rotary dial every few laps to see how the car would react.
The Exige is a sweetheart if you know what you're doing and don't expect the TC to save you. On a wet track, the TC helps you gain confidence by allowing you to play with the throttle in corners without the fear of spinning out of control and colliding with a wall. I used the traction control as a guide over the course of dozens of laps, dialing it down as I became more familiar with the car and the conditions. It teaches you what the Exige likes and dislikes on a wet course, how it brakes, and how the front end feels in various situations. Once you're at ease, you can remove the safety net completely and fly solo.
I have to say, I didn't notice I had turned it all the way off until my knee in the tiny cabin bumped the knob. It wasn't surprising, though, when the Exige broke away under power after lap after lap of practice with minimal involvement.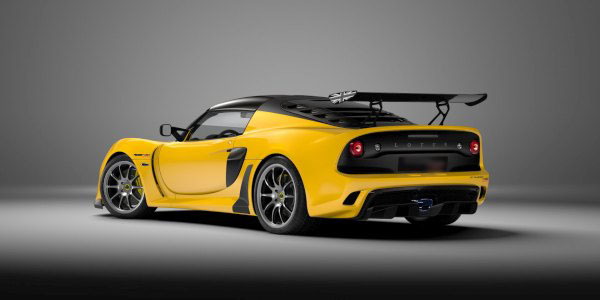 The Exige had a grip on the wet Hethel track, but it required a light touch to get the most out of it. The suspension was left in its already severe road settings; the conditions would have made the car worse if it had been in its track settings. It wasn't as if it made a difference. It was still fantastic, despite the fact that I couldn't go all out in the rain.
I'd ignore myself and run another lap every time I told myself I'd do "one more lap." And then there was another. And then there was another. I only came in because the fuel was running low, the sun was setting, and Lotus's manufacturing personnel needed to put some road vehicles through their paces. I could have stayed out all night if I wanted to.
That is the goal. The Cup 430 is scheduled to compete in a day-long lapping race. However, it is also intended to drive us home, something we will not be able to take advantage of. That's a great pity because it's the ideal automobile for someone who enjoys going to the track but lacks the space for a trailer. The good news is that the Exige Cup 430 is faster on track than Lotus' other track-only car in the US, the 3-Eleven. You also have a roof, so if it's too wet outdoors, you won't get soaked. Lotus Cars North America will gladly sell you an Exige for track duty at a later date, with pricing to be announced. We encourage that you take advantage of the offer.
All About Cars News Gadgets

>>

Vehicles

>>

Convertible

>>

The Lotus Exige Cup 430 Is a Manic Hornets' Nest Posing as a Car