In today's economy, the demand for cars is more significant than ever! This makes now the perfect time to start your career as a car salesman. However, being a car salesman isn't as easy as it seems, and you will certainly need more than just the license to sell automobiles to your customers.
To be the best at your job, you need to master the basic knowledge of automobiles that helps you become a better salesman. With all the information available to customers nowadays, they now focus on which salesperson is better rather than searching for just the price offers. Want to give selling cars a go? Read on to learn all the areas you can improve to become the best car salesperson!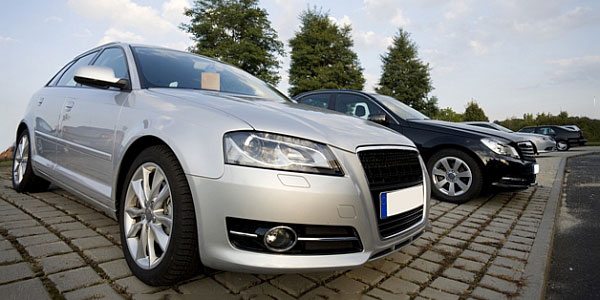 Provide Good Customer Service
Even if the car salesman commission looks tempting, you must remember that the job is by no means easy. There are countless car dealerships around, and to separate yourself from them and attain your loyal customers in the market, You must provide your customers with the best service possible.
For starters, you need all the basic knowledge of automobiles to provide your customers with all the information they need to purchase any vehicle. This requires you to know all about the product you're selling. Customers can already learn a lot from the internet so make sure that you know enough to convince them that you are just as capable of providing the information.
You should match the way your customers speak and ask them the right questions that will lead them to choose one of your automobiles. Furthermore, it's also necessary that the customer feels satisfied with how you treat them, remember their names, and make the deal as simple as possible so that they remember your store the next time they or someone close to them needs a new ride. Doing this also helps build your customer base.
Giving Them What They Want
As a salesperson, it is required that you maintain a good relationship with the customer throughout the dealership. This means that you will need to improve your basic knowledge of automobiles as that will help you become a successful car salesman. Being educated on automobiles is necessary for selling them; you need to advertise the car to the customer face-to-face while also showing that you are just as knowledgeable as Google. Not only does this go a long way to convincing customers to buy a car, but you can also identify what they are looking for.
All you learn about the cars you sell will be tested when customers arrive. Not only do you need to know about the technical specifications, but you also have to know about all the different features and the feeling the car may bring to the owner, as customers will often come with specific requirements not only on price and technical features but also on how the car should feel. After all, people tend to customize their cars to be just like them!
That being said, some customers tend to come already fixated on a specific car. You must provide them with all the knowledge they can want on the car and some alternatives if you think that something would suit their tastes better within their limitations. You can also send customers informative videos on the cars they might like ahead of time so that their preferences are already set by the time they arrive!
Set a Standard of Professionalism
When making such an expensive purchase as a car, customers are bound to come with the mentality that they will receive the best services throughout the entire process. Making them feel welcome and honored will help spread the good word about your dealership as well. So, how can you do this? Apart from the basic knowledge of automobiles that can help you become a successful car salesman, you also need to be as professional as possible.
Professionalism goes a long way for brand reputation and customer loyalty. If the experience is attractive to the customer, then chances are they will come again when it's time for a new purchase. Make sure you always dress to standard, whether your store has a dress code or not. Furthermore, you should be as honest as possible with your customers, even when there are details you do not know.
Your appearance may not seem all that important, but the first impression goes a long way toward making a sale. If they appreciate your professional behavior with them, then chances are you are likely to see an increase in sales and referrals. Lastly, don't forget to be patient. Customers may be indecisive or confused at times. With all the domestic and foreign brands out there, it's not a surprise. Guide them the best you can instead of pushing them toward a certain choice. Keep all this in mind and you'll be a successful salesman in no time!
In Conclusion
To conclude, many different cars are out there with even more parts. Combine that with what the customers specifically come looking for and you have yourself a difficult case. This is why being a car salesman is not easy. Not only do you need to be convincing and professional, but you also need such advanced and basic knowledge of automobiles that helps you become a successful car salesman. Hence, if you want to become a car salesman, be prepared to put in the work.
We hope that this article has helped you improve your skills as a car salesman, and we wish you the best in your career.
All About Cars News Gadgets

>>

Blog

>>

Becoming a Better Car Salesman: 3 Basic Automobile Selling Skills You Can Improve