We live in the age of customization. Everything has the potential to be unique. If you have an aesthetic that you like to live by, it can feel restricted when going to choose a car. However, we're going to investigate the things you can customize, from custom color seat covers to novelty gear sticks, to show you the potential that your car can have.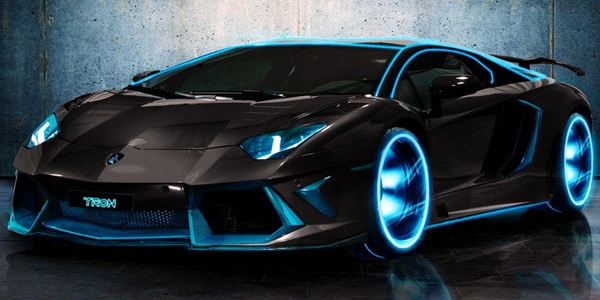 Change up your seats. To get an instant change in the look of the interior of your car, think about customizing the seats. You do have the option of buying off-the-peg covers, but these won't look as clean and professional. Alternatively, spend a little extra and have seat covers designed and made to measure for your car. You can even upgrade to heated seats with some choices of seat cover for the ultimate luxurious level of comfort!
Add on a steering wheel cover. While we're on the subject of covering things – if your steering wheel is a little basic, why don't you add a cover to that too! You can add a splash of color with a quirky fluffy cover or a flair of sophistication with a wood-look, leather, or cashmere option. These are also a great way of preventing the burn you get when you grab onto the steering wheel after it's soaking up the heat of the sun. You'll also have more control of the wheel as many will absorb the sweat from your hands so that you can have a better grip. This makes a great idea for those summer road trips that you have planned!
Decorate the dashboard. Dashboards can look worn or outdated quite quickly, and they're not always to everyone's taste. If that's the case for you, investigate the cool method of hydrographic printing, sometimes known as water transfer printing. This process can be used on a variety of surfaces and allow printed designs to be applied to 3-dimensional objects. A film with your preferred design is applied to the dashboard with perfectly smooth adhesion. The great thing about hydrographic printing is its durability – if you look after it, the design will be resistant to both chipping and fading and should last you many years! This is a guaranteed way to add the "wow factor" to your car's interior design.
Did you know you can change up your pedals? Adding some pizzazz to your car interior can be done with an upgrade to the gas and brake pedals. A fresh set of pedals can improve not only the looks but also the safety of your car. They're not as difficult to install as you might think either – many simply slip on over the existing pedals while others are attached with screws or brackets onto the original pedal assembly. You can even get pedals with added LED lights to illuminate the footwell… and look really cool too! The options really are endless, from modern vintage recreations to crystal-encrusted creations, you'll be spoilt for choice in this area of customization!
Change how you change gear. If you drive stick, you can reflect some of your creativity in the gearshift cover or knob you choose! Some automatic cars have a knob atop the lever that changes gear, and this can be customized too. It's a prominent feature of your car's interiors so it's great if you can have one that suits your taste and matches your personality. It's easy to install yourself and with the right safety precautions, it's something you can do quickly from your driveway at home. Again, the options are limitless. There are many designers creating and manufacturing unique items and they're not often too expensive either. Beautify the shift boot with a quirky cover, change up the gear knob with an attachable sphere or even buy a handmade shifter beanie to cover the knob you have already.
Light up the floor with footwell lights. Bring some party vibes, or a calm romantic glow, to your ride with LED floor lights. You're sure to brighten up the footwells, and your evenings, with this illumination. They may not serve a massive practical purpose, but that's not what customization is about in the first place! It's a simple way to create ambiance and atmosphere and LEDs are cheap, economical, and durable. What's not to love?
Light up the sky with a headliner. You can massively change the look of your interior by transforming the roof and changing the headliner (the material that's on the interior roof of your car). Add an element of luxury with a crisp, white leather liner. Create a romantic starry night with tiny twinkling LEDs shining from the roof. There's a massive amount of information out there for you to be able to change the headliner yourself but if you don't feel comfortable or confident doing so, there are plenty of companies you can pay to do it for you.
Include some fresh or fruity fragrance. No one wants to have a car ride in a musty-smelling car so invest in some car air fresheners. We're all familiar with the smelly cardboard you hang from the rear-view mirror, but there are other cool alternatives out there too. Perfumed attachments can be added to the dashboard air vent, a vial of perfume can be kept in the glove compartment, and you can even get essential oil diffusers for your car to add the natural scents and benefits of aromatherapy oils to your commute to work. Having the calm scent of lavender as you sit in the highway traffic will doubtless help you get to work in a relaxed frame of mind!
The only limit to car customization is your imagination (and the law… and physics… and probably your wallet.) Don't settle for the basics, channel your creativity into designing a space that you love, and that your passengers will enjoy too. On average, we all spend around 4.3 years of our lives in our cars – so it makes sense to make the ride as good as possible!
All About Cars News Gadgets

>>

Blog

>>

How to Customise Your Car to Be As Unique As You