We'll go through how to diagnose these frequent transmission problems and the best ways to fix them. We'll also discuss how often you should replace your 5R110W Transmission and if driving with transmission issues is safe.
In brief, you may encounter a variety of issues with the Ford F250 or F350's 5R110W Transmission. Overheating transmission oil, planetary reverse assembly, or a damaged transmission pump are all typical issues. The problematic components can be replaced to remedy all of them.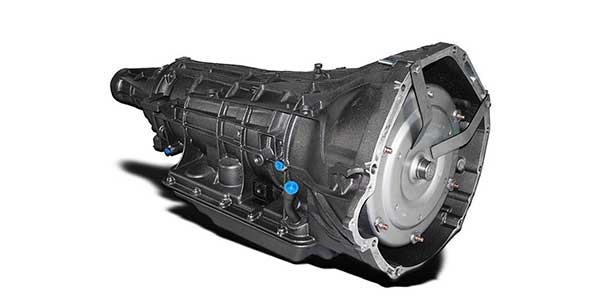 5r110w Transmission Common Problems
The Ford 5R110W Transmission (also known as TorqShift Transmission) is a prevalent issue and problem in Ford F250 and Ford F350 vehicles. This might pose problems when driving the vehicle, therefore you should be well-versed on these topics. Some of the most typical gearbox issues with Ford F250 and Ford F350 trucks are as follows:
Faulty Shift Solenoids
Controlling the TorqShift Transmission Gears is the responsibility of these solenoids. If any of these solenoids have a problem, they may not be able to switch gears properly, and you may experience 'jerky' shifting at times!
The absence of oil flow to these solenoids causes a malfunctioning shift solenoid, which is a very typical problem with Ford F250 and Ford F350 trucks. It can also happen if the solenoid is overheated or vibrating excessively. The plunger mechanisms in the solenoids may also wear down over time, resulting in similar issues.
Failing Transmission Pump
Ford F250 and Ford F350 trucks are notorious for having this issue. The transmission pump in the TorqShift Transmission can occasionally fail, resulting in difficulties such as a lack of pressure when shifting gears or even minor issues such as slipping gears. If your truck's pump breaks, we recommend taking it to a reputable technician as soon as possible.
Transmission Fluid Overheating
If you notice signs of overheated fluid while driving your car, then there might be an issue with the cooling system of your vehicle which further leads to failing TorqShift Transmission Gears. This is one serious problem and if not taken care of soon enough, this may cause irreversible damage to other parts within the transmission too!
Failed Forward Clutch Drum
This is a major issue that might result in permanent damage to your Ford F250 or Ford F350 vehicle. A worn forward clutch drum indicates that the drum has failed, however, there may be other issues as well, such as:
– Clutch Plate Assembly Damage
– TorqShift Transmission Gears That Have Been Damaged
A shortage of oil supply, which is frequently the result of extreme heat, can cause a premature forward clutch drum failure in addition to design problems. Overheating TorqShift transmission gears can cause damage to other sections of the gearbox.
More:
How to Fix 5R110W Transmission Common Problems?
How to Fix a Faulty Shift Solenoids
A defective shift solenoid is best solved by replacing it. A TorqShift Solenoid Replacement Kit is required to replace the 5R10W Shift Solenoid.
The electric connector must be removed first. The E clip that holds the solenoid in place should then be removed. Then, in reverse order, slide the solenoid out and install a new solenoid.
If the solenoid is excessively tight, softly tap the snout of the solenoid with one hand while applying pressure to the solenoid's body with the other. After you've finished, reinstall both electrical connections and E clips.
There may be a set of pressure sensors in the solenoid body; they're just plugs, so don't be concerned if they're not linked to anything.
There may be a group of pressure sensors in the solenoid body; they're only used as plugs and shouldn't worry you if they aren't connected to the harness. The pressure sensors in early TorqShift transmission wiring harnesses will be connected, but those in later transmissions will not.
How to Fix a Failing Transmission Pump
To fix a failed transmission pump in a Ford F250 or F350, the transmission pump must be replaced. You'll need a TorqShift Transmission Pump Replacement Kit for this.
To remove the old transmission pump, first disconnect both metal lines that are connected to it, then remove the two bolts on either side of the reservoir tank. Simply take this piece out of the way to replace your faulty transmission pump!
After you've removed the old transmission pump, it's time to put in a new one. Install the new transmission pump by bolting it to the reservoir tank on both sides. Finally, connect both metal lines to your new TorqShift Transmission Pump, and you should be good to go!
How to Fix a Transmission Fluid Overheating Problem
You must change your TorqShift Transmission Fluid to resolve the transmission fluid overheating issue. Instead of replacing the entire unit, you may install a TransGo Ford TR-3650 Universal Tri-Fluid Additive!
This solution is created exclusively for Ford vehicles and works by adding additional friction modifiers to the gearbox fluid. This will not only boost its viscosity, but it will also assist to reduce heat accumulation and wear and tear in this part! This means that there will be fewer issues with changing hard or sliding gears in the future.
How to Fix a Failed Forward Clutch Drum
If you're having issues with your Ford F250's front clutch drum, or possibly the entire unit, all you have to do is replace it. This is accomplished by removing the front bearing retainer on TorqShift and drawing out both input gear shafts and their associated components.
It's time to install a new one now that this step has been done successfully! The next step is straightforward: simply slip two bearings (one on each input gear) into their appropriate slots inside TorqShift's case cover, then connect an output brake band to the underside of the primary drive assembly using a retaining pin included in the kit!
After reinstalling the front bearing retainer, fit the completed housing over the splines at the front end of the transmission main shaft. After that, you may restart your vehicle and take it for a test drive.
If you're still unsure how to fix your transmission problem, hiring pros is the greatest alternative you have right now. Professional mechanics are the only ones who can fix common issues like slipping gears, loss of power, and rough shifting!
People Also Ask:
Is the 5R110W a good transmission?
Answer: Ford's 5R110 gearbox has been used with both 6.0L and 6.4L Power Stroke engines and is widely regarded as a good transmission.
What vehicles have the 5R110W transmission?
Answer: The 5R110 transmission is used extensively in such popular applications as the F250, F350, F450 & F550 Series trucks.
What years did Ford use the 5R110 transmission?
Answer: 2003 – 2010 model year Ford Super Duty (6.0L and 6.4L Power Stroke diesel, excluding 2003 MY 7.3L Power Stroke
How many gears does a 5R110W have?
Answer: Despite the fact that the 5R110W is advertised as having five forward speeds, it actually has six.
How much does it cost to rebuild a F250 transmission?
Answer: This job cost roughly $4,000 based on Ford parts pricing and typical labor rates. If you need a transmission rebuilt, be sure they mention all of the components and costs that are included in the pricing.
How much transmission fluid does a 5R110W hold?
Answer: Depending on the cooler, pan, and other factors, these devices may hold up to 18-20 quarts.
Are all 5R110 transmissions the same?
Answer: Yes, Same in all.
All About Cars News Gadgets

>>

Auto Repair

>>

5r110w Transmission Common Problems