Car wraps have taken some time to take off, mainly because of the bad reputation they used to get. A lot of it also had to do with the sub-quality wraps that used to flood the market. However, car wraps have greatly evolved over the years to the point that some are starting to privilege them over paint jobs. And, when you take a look at all their advantages, it's easy to see why. Let's take a look at a few areas where car wraps have paint jobs beat.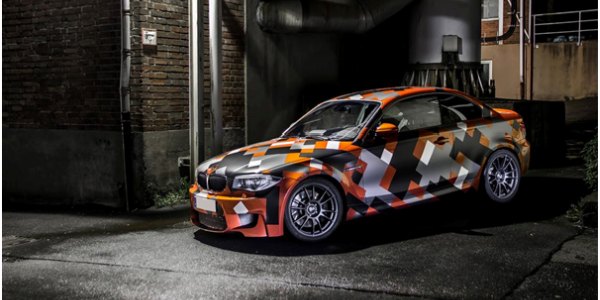 https://www.pexels.com/photo/black-grey-and-red-coupe-on-grey-concrete-road-163582/
More Options
There are many things that you can only achieve with car wraps, or that you would have to pay ridiculous prices to achieve with paint. One example is color-changing paint jobs. You could update your car's color with color change wraps for as little as $2500 in some cases while it could easily cost in the tens of thousands to get a color-changing paint job. This means that you'd already need to have a luxury vehicle for this kind of job to make sense, while you could get it on a more modest car if you go with a wrap.
Wraps Keep the Original Paint Intact
One of the biggest and most underrated benefits of car wraps is that they will protect the paint underneath and leave it in perfect condition. This means that you could go with an over-the-top job
on the car wrap and go back to something more conservative when you want to put the car on the market.
Another benefit of having an extra layer of protection is that less damage will be caused if someone tries to key your car. Some wraps offer extra protection for this especially. This could be a great way to save on patch-up jobs and maintain your car's value.
Shorter Installation Time
When you get your vehicle painted, you have to be ready to go without it for a few weeks. You will have to wait for at least two weeks in most cases before you can drive your vehicle without risking damaging the paint. This means that you may have to rent a vehicle during that time, and rental costs have to be factored into your total cost for the job.
With a car wrap, you could get your vehicle back in as little as two days. That's much less of a hassle, and if you plan things correctly, you may not even have to rent or borrow a vehicle.
Great for Advertising
If you want to publicize your business, then few tools can be as powerful as a nicely wrapped vehicle. Some companies have been able to make a name for themselves with nothing but their branded vehicles. Car wrapping that showcases your brand and services, and makes your contact information clear could be all that you need for the phone calls to come pouring in.
Car wrapping is much more affordable than many other marketing methods, and it's easily measurable too. All you need is to use a different phone number on your wraps and see how many leads you get to that number. This will allow you to get a clear idea of how much of an impact your campaign is having.
As you can see, car wrapping has many benefits that outweigh having a vehicle resprayed. If you've not considered it before, perhaps now you are swayed.
All About Cars News Gadgets

>>

Auto News & Updates

>>

4 Reasons Why Getting Your Car Wrapped is Better than New Paint