There are dozens of tonneau cover types for your truck. Once you've finally decided on a killer cover for your work truck or weekend joy ride, it's time to install it. While every cover has its own quirks and installation tips, these steps will help you get a handle on most installation processes. Once you're familiar with these steps, shop for Retrax retractable truck bed covers online to find a cover that fits your truck and your budget.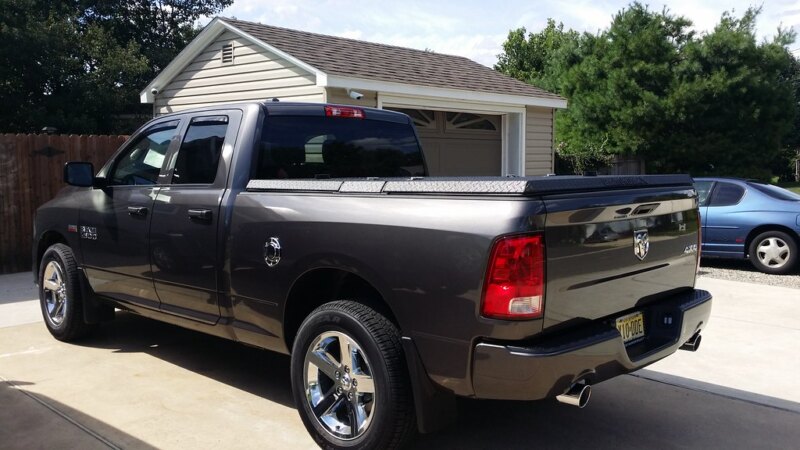 Confirm Your Cover Fits Your Truck Bed
It may seem obvious, but this step will save you a lot of headaches down the road. Covers come in specific lengths and widths, and some cover rails are only compatible with certain truck models. Always verify that your tonneau cover works for your make and model of truck before unloading it and attempting to install it. Skip this step and you could end up damaging your cover or losing it on the side of the road.
Install Side Rails
Most tonneau covers come with side rails that attach to your truck. Some use individual latches, snaps or other devices. If your cover doesn't use rails, follow the included instructions for attaching your cover to your truck bed. Don't try to force a cover in place or attach it without the proper accessories.
For a side rail system, you need to open your tailgate and lay the rails on the sides of your truck. Some connect to the top of your truck's stock rails, while others latch on to the sides. Look for a BAK Industries tonneau cover with side rails for a waterproof, durable design.
Your tonneau cover side rails should come with clamps. Secure the rails to your truck using these clamps. You may need to use shims to ensure both side rails match and are level.
Adjust Rails
Attach every clamp and take time to inspect the entire length of both rails. Once you're happy with the installation, begin tightening the clamps. Start with the front clamp on each side, then move your way down the tonneau rails.
Install Cover
Most covers include a rubber seal. Check to see if the seal attaches to the cover material or to the ride rails. This helps keep the contents of your truck bed safe from the elements.
The next step depends on the type of cover you have. Hard covers may require additional hands or heavy equipment to lift and install. A soft roll-up cover uses snaps or hook-and-loop to connect to the rails. Look for additional bolts, snaps, fasteners, straps and other accessories to secure the cover in place.
Shop for a Quality Cover To Fit Your Truck
Tonneau covers come in a wide range of styles, materials and prices, but they all offer dependable coverage of your truck bed. Protect your tools, materials and weekend gear from prying eyes and the weather. Shop for truck bed covers that match your ride, your budget and your sense of adventure. Use these steps to quickly install a cover and hit the road with your favorite truck.
All About Cars News Gadgets

>>

Maintenance

>>

How To Properly Install Tonneau Covers on Your Truck