There has always been competition among car manufacturers to make the fastest car in the world, therefore make arrangement for top motorcars agencies such as motor1, top gear etc to test their cars on track and review it against manufacturers claimed.
These are the recognized list of top 10 fastest cars in the world as at on 2020, which includes many top brands in the world, so far Bugatti Chiron surpassed all fastest car by record 307.78 miles per hour speed achieved.
List of the Fastest car in the world 2020
Bugatti Chiron Sport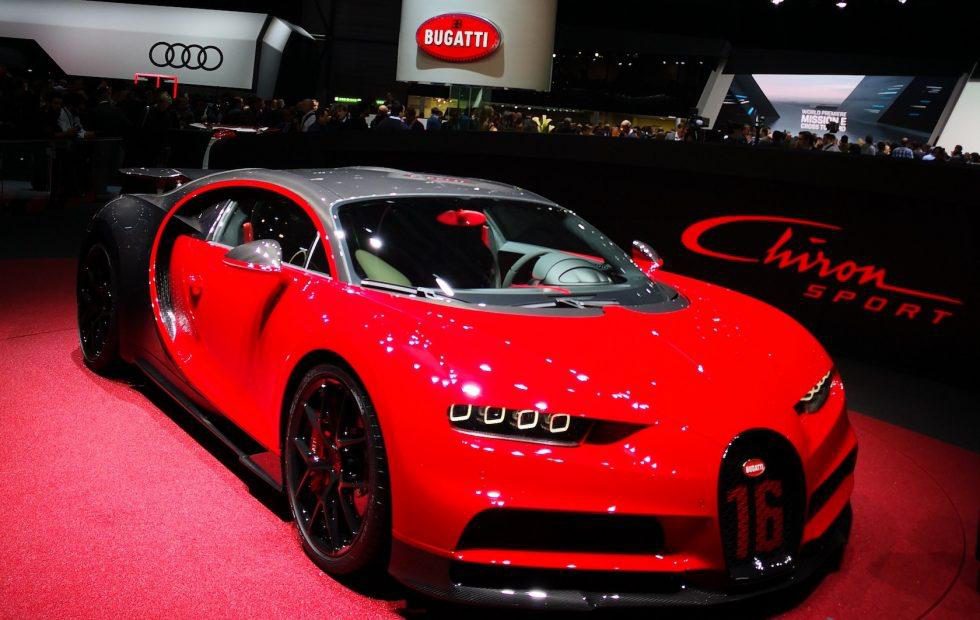 The Chiron Sport's top speed of 304.77 miles per hour quite literally overwhelms every machine listed here, and that's exactly what Bugatti set off to accomplish with its ferocious yet luxurious land missile.
Bugatti set a new top-speed record last week, when a modified Chiron surpassed 304.77 mph at Volkswagen's Ehra-Lessien test track in Germany. At the time, it was rumored that a production version of this outrageously fast supercar could be in the works. And according to a Top Gear report published Sunday, those rumors have come to fruition.
More Info: Cars that Won Car of the Year Award 2019
The Chiron Sport is powered by the 1600-horsepower 8.0-liter quad-turbocharged W-16 engine as the "regular" Chiron, but it weighs 40 pounds less and is therefore just a tad faster. How did Bugatti shave those 40 pounds? Carbon fiber windshield wiper arms, a carbon fiber intercooler, and lighter suspension components and wheels. How much faster is it? We don't know, because Bugatti hasn't gotten around to test it, since both the Chiron and Chiron Sport are electronically limited to 261 miles per hour in 'Top Speed' mode. However, Bugatti claims that the Chiron Sport is a whopping five seconds faster around the Nardo mega-oval, which is doubly impressive considering the performance gains have been made purely on weight reduction. (For the record, the Bugatti Veyron Super Sports set the production-car top-speed record of 268 miles per hour back in 2010.)
Top Speed: 
304.77 mph

Power: 
1,600 hp
Hennessey Venom F5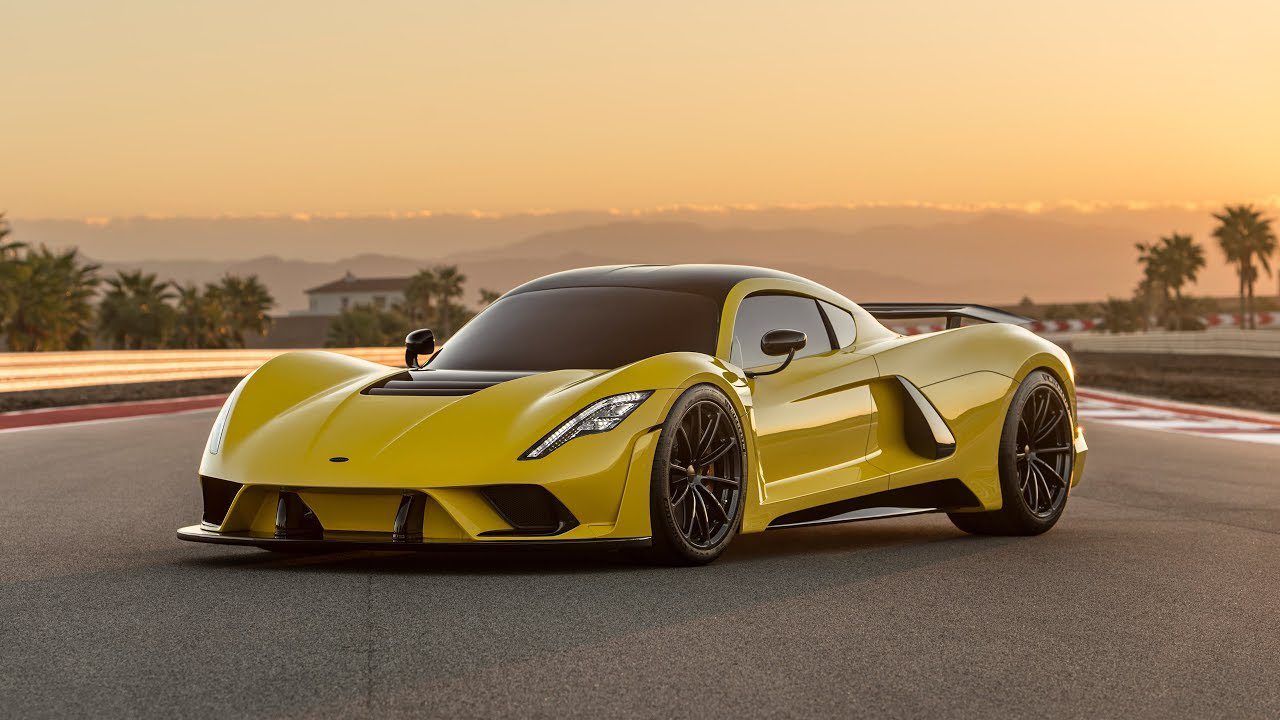 Hennessey Venom F5 is an upcoming supercar by Hennessey Special Vehicles, a Texas-based firm.  It first announced in the SEMA Show, held in Las Vegas of Nevada, on 1st of November 2017.  It is the first one among the company productions, where the company solely builds all the parts including body, engine and exhaust system along with collaborations of bespoke components.
The company is confident enough in announcing the features of this top one fastest car, as it will beat records with a speed of 301mph. Venom F5 have 7.4-liter twin turbo V8 engine bolted with 1600 horsepower.  The only step pending with Hennessey is confirming its speed with the Guinness Book of world record. It will make Hennessey get the seat of fastest top one car from Koenigsegg Agera RS.  Also, Venom F5 holds the acceleration of 2.0 second for 0-60mph, and it showed a total projected speed of 301 mph
Top Speed: 301 mph
Power: 1600 hp
Koenigsegg Agera RS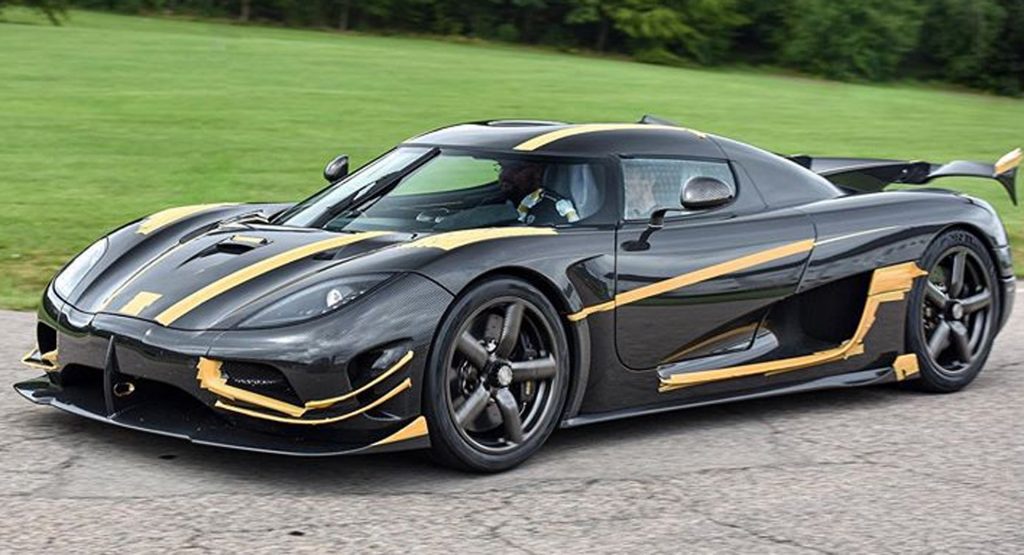 Officially Agera RS retain the top spot by validating the top speed miles, and technically Venom F5 remain the top fastest car in the world in text until validate by Hennessey Special Vehicles.
The Koenigsegg Agera RS is a hybrid of sorts (no, not that kind of hybrid). It's an Agera R at heart, with some of the advanced tech of the One:1, and some of the Agera S sprinkled in for good measure.
More Info: Midsize Suv with Most Cargo Space 2020
There were only 25 examples of the Agera RS produced. Powered by a 5.0-liter twin-turbo V8, the "normal" Agera RS only produces 1,160 hp (on regular pump gasoline, mind you), but 11 lucky owners are able to (theoretically) hit this top speed due to checking the "1MW" special package when ordering theirs, which increases the ponies to 1,341.
Koenigsegg said goodbye to the Agera in mid-2018 with the final two examples of the car, named Thor and Väder.
Top Speed: 277.87 mph
Power: 1,341 hp
Hennessey Venom GT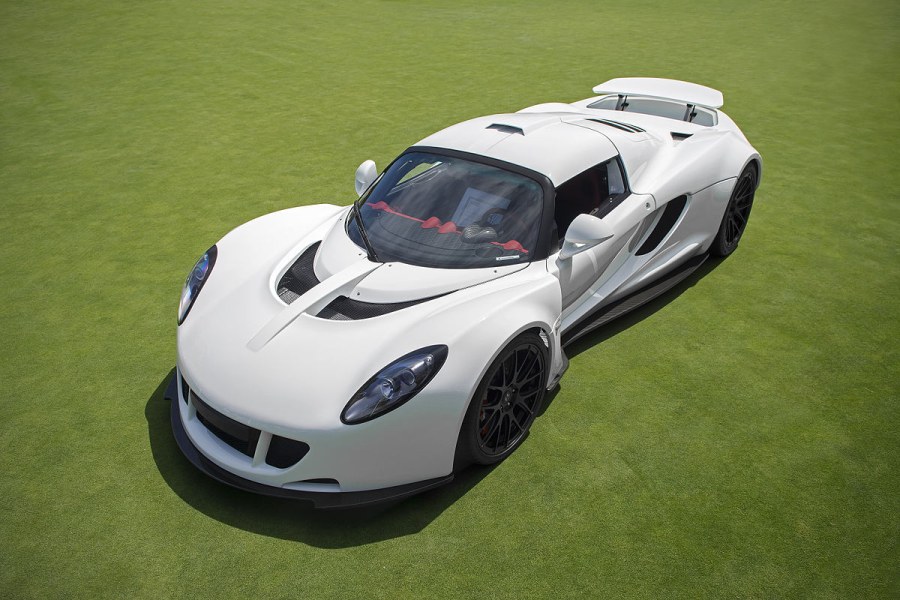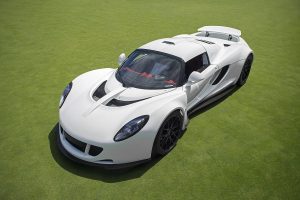 Texas-based Hennessey Performance Engineering Corporation developed the Venom GT version of Hennessey sports car. The design of Venom GT was based on the Lotus Exige model. In the year of 2013, the Venom GT set Guinness world record as the fastest production car with average acceleration time 13.63 seconds.
These supercars have a speed of 270 mph, and it holds a 7.0-liter V8 engine, which is of twin-turbocharged design.  The car produces a horsepower of 1244, and the torque is mentioned to be as 1155 pound-feet.  It takes only 2.8 seconds for rising to 62 mph, and in 14.51 seconds it accelerates starting from 0 to 200 mph.
More Info: Top 32 Cars That Americans Drive the Most
The Hennessey Venom GT version proved its speed of 270mph in the space shuttle runway at the Kennedy Space Centre of Florida in the US. The model has not yet got an entry to the Guinness books, for which the car should prove 270mph and above-average speed in both directions.
Even though the company says the model achieved the target speed, it is not experimentally proved. The car lovers are waiting for more advanced versions from Hennessey. This super edition holds its position right in the top 5 fastest cars in the world 2019.
Top Speed: 270 mph
Power: 1244 hp
Bugatti Veyron Super Sport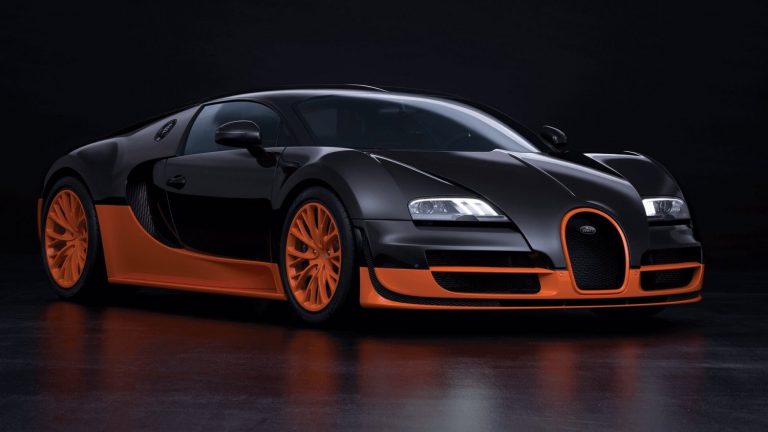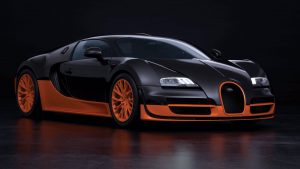 Not to let SSC's Ultimate Aero supercar keep Bugatti in second place for long, the French supercar company slapped bigger turbos and intercoolers on their previous world-record-holding Veyron to produce a seriously impressive 1,200 horsepower. The Veyron SS still houses the same 8.0-liter quad-turbocharged W16 engine, but now produces 200 more horsepower.
More Info: Best Family Suv with 3rd Row
To handle the extra speed and power, Bugatti also had to revise the chassis and suspension. Only 30 Veyron Super Sport models were produced. Electronically limited to 258 mph for the production cars, Guinness World Records went ahead and said even though the speed limiter was removed, the top speed was still valid.
Top Speed: 267.81 mph
Power: 1,200 hp
SSC Ultimate Aero TT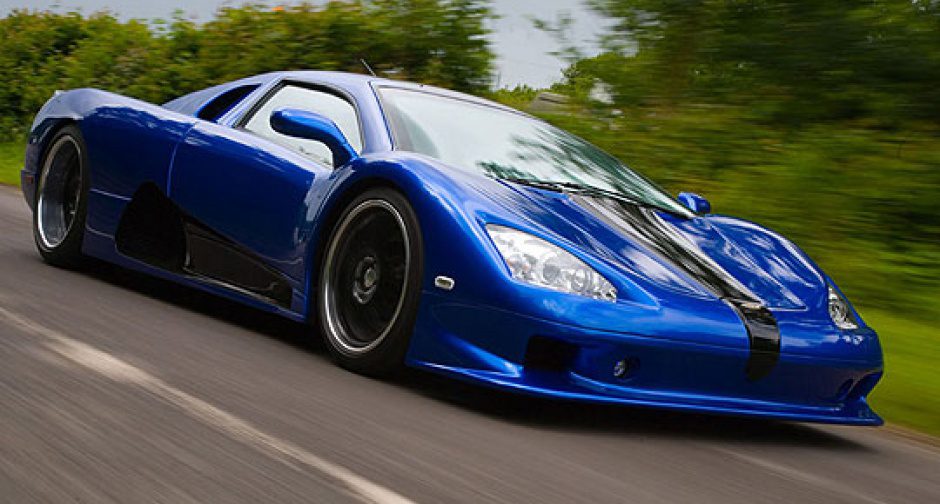 Boutique supercar maker Shelby Supercars (SSC) unleashed the Ultimate Aero in 2007, destroying the more expensive Bugatti Veyron's top speed record. The car in question was a 2007 model – since then, SSC has upgraded the Aero to include an all-new twin-turbo V8 engine, producing 1,287 hp, giving the car a theoretical top speed of 290 mph.
Nope, that's not a typo. It's also theoretical.
More Info: Cars with Best Safety Features 2019
SSC says given a long enough road, they could get the car up to 270 mph. That would break the Veyron's record again, so let's see if they ever get around to it.
Top Speed: 256.18 mph
Power: 1,183 hp
Koenigsegg Regera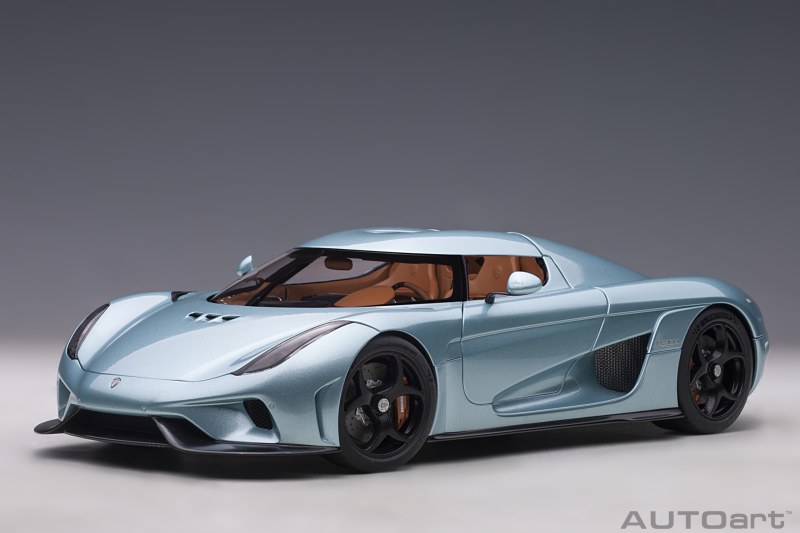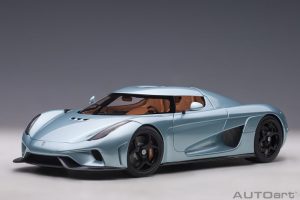 Koenigsegg Regera was a limited edition supercar produced from Koenigsegg Automotive AB. It released in the Geneva Motor Show held in March 2015. This limited edition hybrid sports car initially produced in 80 units which are all sold out by the time with cost around US$1.9 million. The car is fast enough to make a speed of 255 mph (410 kph). This sports car weighs around 3510 lbs.
Christian von Koenigsegg mentioned about this luxury hypercar to top gear as the most insane one in the planet earth. This version comes up with a modified chassis, and the battery pack is of 9KW within the center. The rear chassis fitted with rubber mounts and it helps to provide a comfortable feel. The car holds a 5.0-liter twin turbo engine, which is capable of producing 1100bph.
Top Speed: 255 mph
Power: 1,100 hp
Tesla Roadster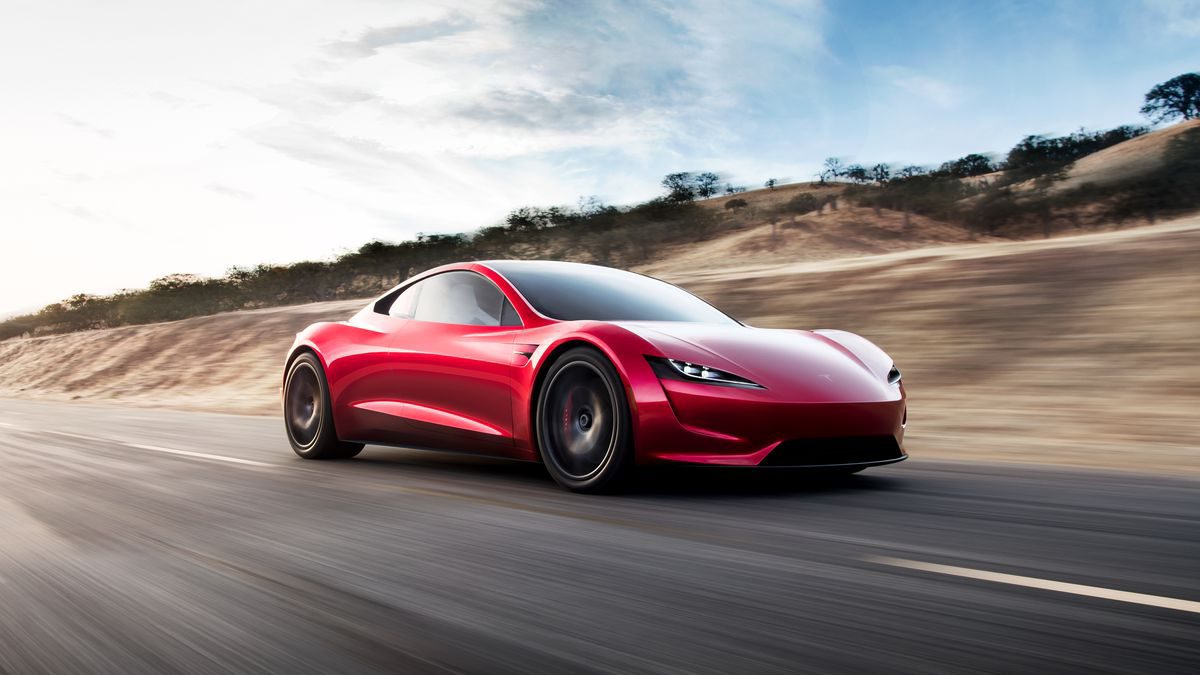 The Tesla Roadster is a supercar from the firm Tesla Inc, an electric car manufacturer.  The second generation Roadster is the upcoming model from the team which can accelerate from 0 to60 mph in 1.9 seconds of time. The company claimed the model to possess a speed of 250 mph. The company expectations are high in the roadster model, and it's supposed to cover a range of 620 miles.
The original Tesla Roadster was a sports car based on the Lotus Elise, and its performance was awe-inspiring. The car manufacturer Tesla revealed the model images and mentioned it to be a semi-truck type commercial car. The future version of Tesla Roadster was released surprisingly at the end of Tesla semi event conducted on 16th of November 2017. Test drives were allowed to people who paid money up to $50000 and pre-ordered the same.
Top Speed: 250 mph
Mile Range: 610 miles
All About Cars News Gadgets

>>

Vehicles

>>

Luxury

>>

Fastest Car in the World 2020