Overview of Bajaj New Car 200Cc in India
When it comes to personal vehicle preferences, small and compact cars are the coming thing. They are convenient, futuristic and economical. Some car manufacturers are also developing small hybrid cars that will be extremely fuel efficient as well as environment friendly.
The leader of the small car revolution was undoubtedly Nano. A compact car is not only less polluting, it also saves a lot of driving and parking space.
Currently, small cars as not as popular as they should be due to some issues with safety as well as lack of advanced technology. Bajaj new car 200cc in India Re 60 has sought to cater to some of these issues. The new quadricycle is known as QUTE. The car is being manufactures in India with the purpose of exporting it to more than a dozen countries across Africa, Asia, Europe and Latin America.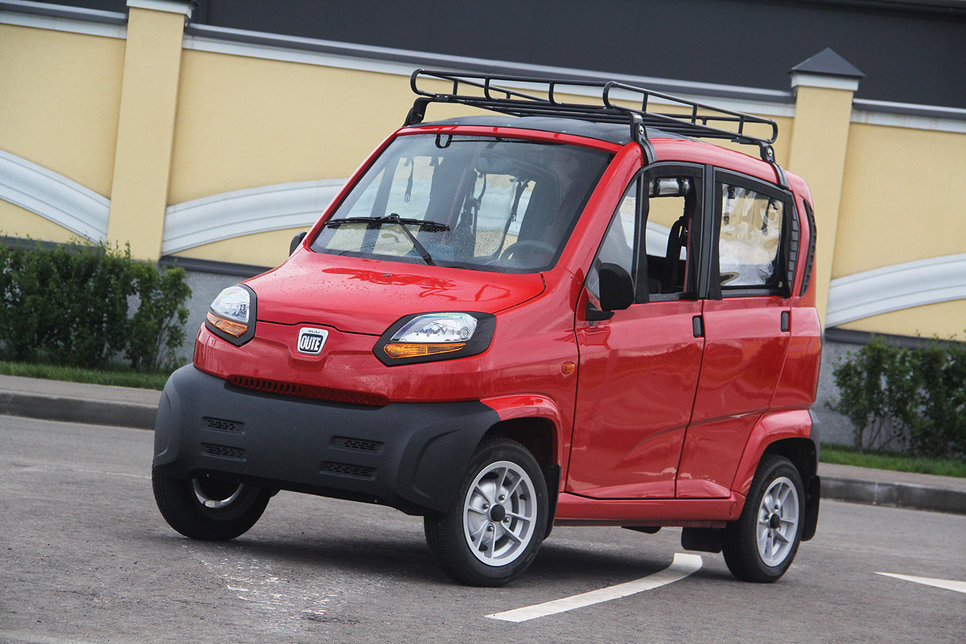 The Qute Re 60 is India's very first quadricycle which is much smaller in size than the usual cars. This makes it a very convenient vehicle for heavily congested cities. The manufacturer claims that Qute is the first affordable quadricycle in the world.
Bajaj Re60 Features
Bajaj new car 200cc in India is a quadricycle which resembles a toy character in pictures; however, the actual car looks quite good indeed. The car has small wheels featuring square arches. The bonnet in the front has a 'Qute' badge over it. The car bumper will be made available in many colors including black.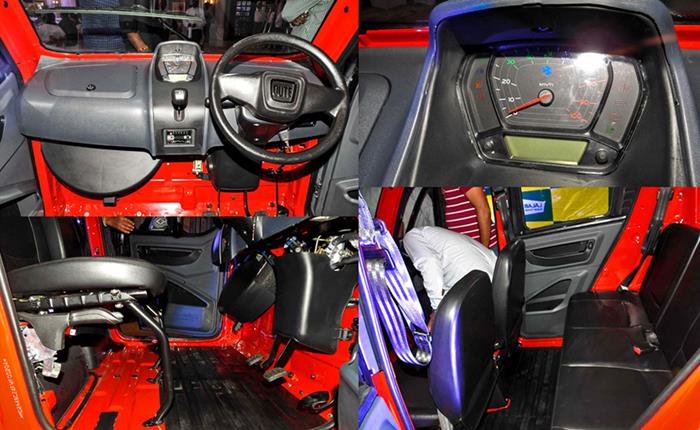 The length of the car is 2.752 mm and the width is 1,312 mm. The vehicle features a height of 1,652 mm and the weight is around 400 kilograms. The turning radius of the Qute is 3.5 meters making it very easy to maneuver.
Seating Capacity
Bajaj Qute is able to accommodate 4 persons (1 driver and 3 passnegers). It wouldn't be wrong to say that the Qute is a very stylish and safe alternative to the Auto Rickshaw.
Bajaj Car Specification
Bajaj new car 200cc in India features a DTSi 4 –valve petrol engine. It is a water cooled engine which is able to generate a power of 13BHP at the e=rate of 5,500 rpm. The maximum toque offered by the engine is 19.6 NM. It is a 5 speed transmission engine offering a top speed of 70 kilometers per hour and a mileage of 36 kilometers per liter of fuel.
Comfort and safety
The brakes of the vehicle are controlled by drum brakes on all wheels. Bajaj has not yet disclosed the suspension. It is obvious that the power of brakes will not be at par with the technologically advanced cars since it will cost more.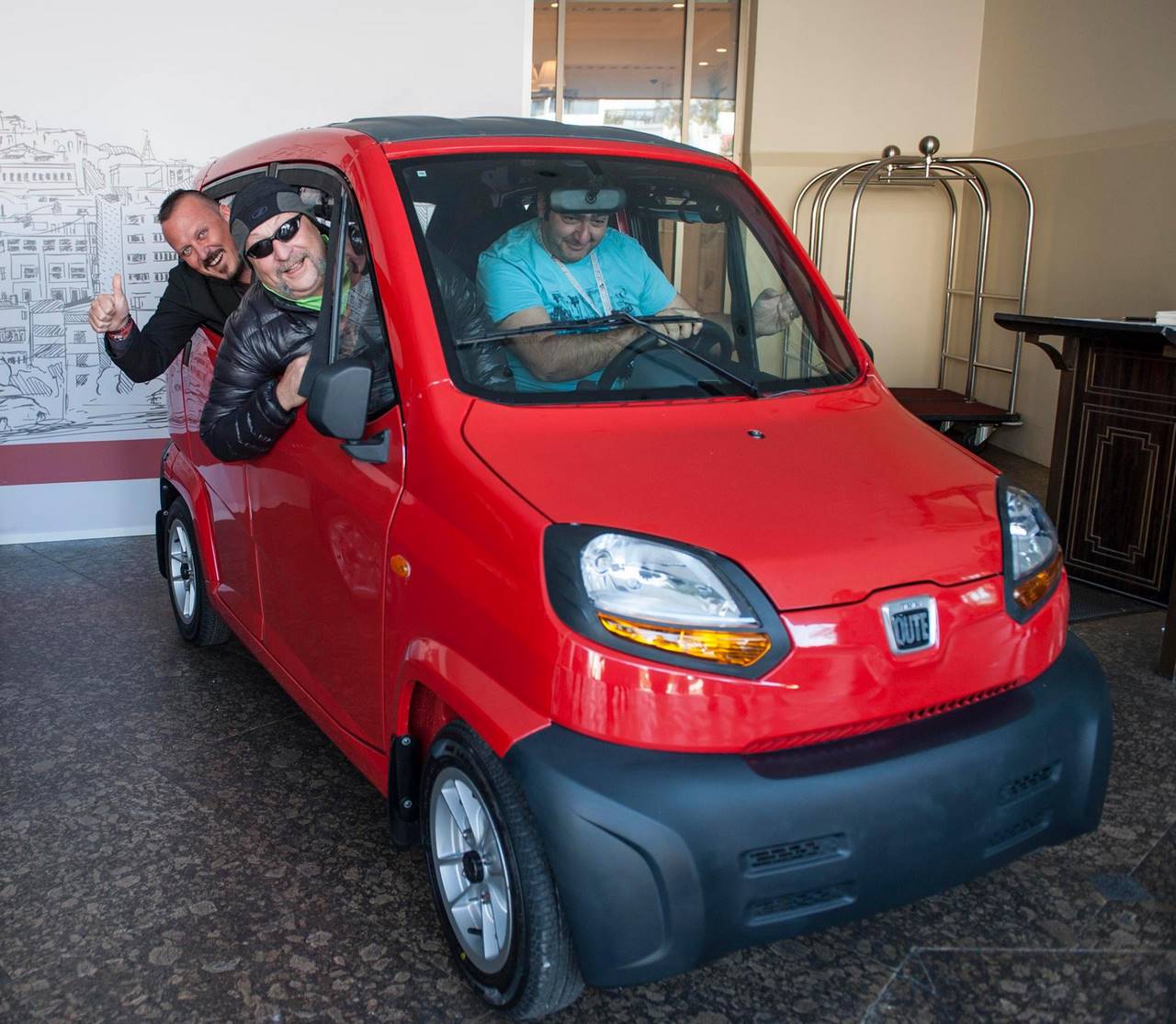 The car offers comfort options which may not compete with luxurious cars but they are fine with the price tag carried by this small car.
Bajaj Qute Re 60 on Road Price
The price of the Bajaj Qute is Rs. 200,000/- (2 lacs).
Bajaj Qute Re 60 Launch Date in India
The expected launch date is December 2018.
Conclusion
The Qute is a vehicle for the city. It can be used as a means of transport for individuals as well as commuters. It is already an established brand in many cities of the world.
All About Cars News Gadgets

>>

Regional

>>

Asia

>>

India

>>

Bajaj New Car 200Cc in India