Limited options for the Pakistani car users to select Small in size cars especially in local manufactured brands, here is the only options in Pakistan the maximum anyone could get it in a small car segment.
Mehran could be the other choice, but that would be for those who can't afford Wagon r or Cultus, otherwise Mehran might not seems be the ideal car for anyone in terms of price, quality and safety.
Here both cars with same Suzuki brand will going to be evaluate their specification, safety, fuel economy and price.
Interior


Wagon R comes in two variant VXR and VXL, Both variants does come with power steering but front power windows with the option of 4 door central locking system only available in VXL.
Both variants have fabric seats with the difference of beige (VXR) and black (VXL).

Cultus 2019 comes in three variants VXR, VXL AND AGS, VXR, VXL and AGS have a same features inside the cabin with 4 door power windows, central Locks, Power steering with tachometer.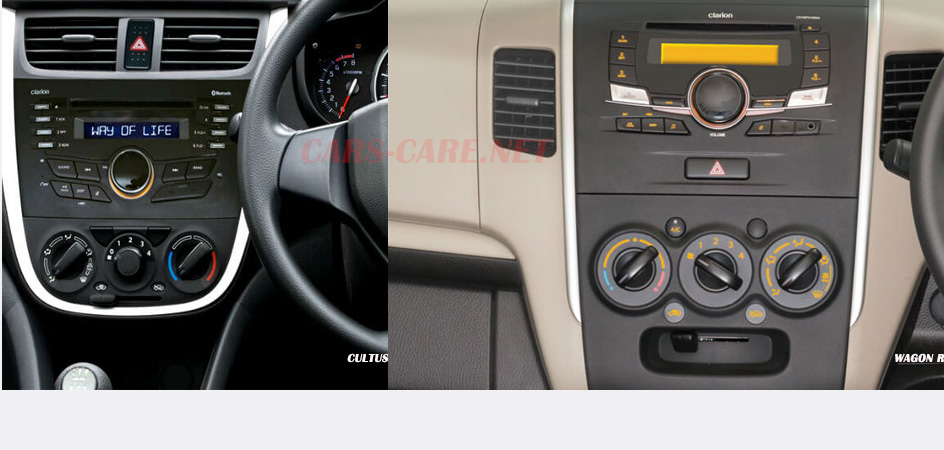 However Wagon R and Cultus hold a lot of differences inside the cabin, but can be a close margin against the top variant of Wagon R VXL except the 2 front door power windows option.
Safety
Cultus a way head from Wagon R in terms of safety,  VXL of New Cultus do have 2 front air bags, ABS brakes which isn't in the Wagon R even not in his top variant, however Cultus VXR missing with all these options and can be a very close competitor against the top brand of Wagon R.
Engine
Both cars have same k10B 998cc engine.
Performance
Due to more aerodynamic Cultus win the race by almost 4 km/h, Wagon R in one Liter can do 16 to 17 kmph vice-versa New Cultus can do 20 to 21 km h.
Shape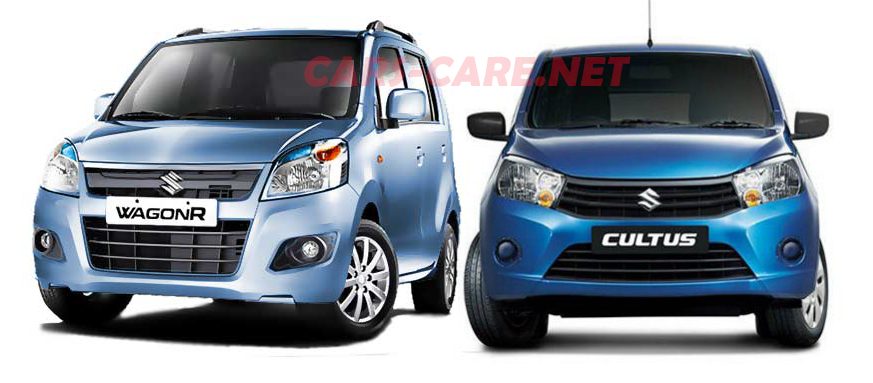 New Cultus is elegant, stylish in design with a sleek line to make it more attractive and aerodynamic is no doubt the first choice leaving behind Wagon R.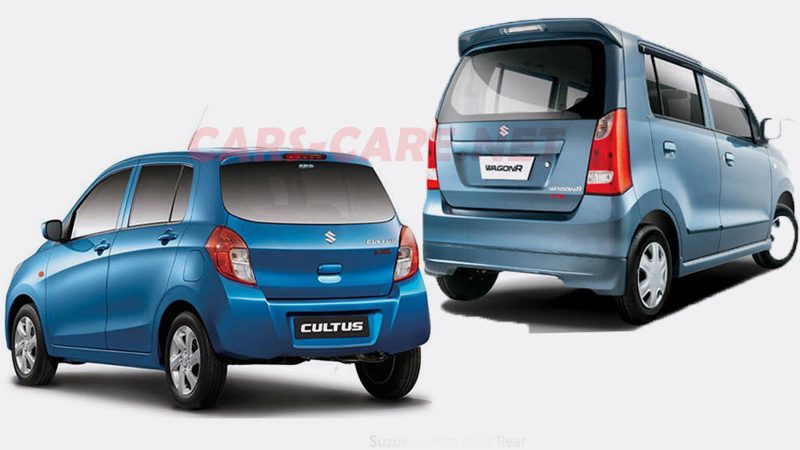 Price:
New base variant of Cultus starting price is 1410,000 which is more than the top variant of Wagon R VXL 1310,000.
Price of AGS variant in Cultus is 1638,000 which comes with Auto Transmission.
Resale:
Wagon R do have a more resale value than New Cultus, however Cultus gaining a market rapidly and very soon will overtake Wagon R.
Verdict
It depends on how is your budget, but to be very honest base variant of Cultus is far better than the top variant of Wagon R in terms of performance, comfort and exterior shape.
Features and specification in detail of Wagon R vs Cultus New 2019
Brands
Cultus

 

VXR

Cultus

 

VXL

Wagon R

 

VXR

Wagon R

 

VXL

Air Bags (2)
N/A
2 Front
N/A
N/A
Air Conditioner
Yes
Yes
Yes
Yes
Alloy Wheels
N/A
Yes
No
Yes
Anti-Lock Braking System
N/A
Yes
No
No
Cup Holders
2 Front
2 Front
2 Front
2 Front
Folding Rear-Seat
Yes
Yes
Yes
Yes
Immobilizer
Yes
Yes
Yes
Yes
Power Door Locks
Yes
Yes
No
Yes
Power Steering
Yes
Yes
Yes
Yes
Power Windows
4 door
4 door
N/A
2 Front
Power Mirrors
Yes
Yes
N/A
N/A
Front Speakers
Yes
Yes
Yes
Yes
Rear Speakers
N/A
Yes
N/A
N/A
Arm Rest
Yes
Yes
N/A
N/A
Child Lock
Yes
Yes
Yes
Yes
AM/FM Radio
Yes
Yes
Yes
Yes
CD Player
Yes
Yes
Yes
Yes
Defogger
Yes
Yes
N/A
N/A
Front Fog Lights
N/A
Yes
N/A
N/A
Remote Boot/Fuel-Lid
Yes
Yes
Yes
Yes
Steering Adjustment
Yes
Yes
N/A
N/A
Tachometer
Yes
Yes
N/A
Yes
Keyless Entry
Yes
Yes
N/A
N/A
USB and Auxiliary Cable
Yes
Yes
N/A
Yes
Heater
Yes
Yes
Yes
Yes
Multi Info
Yes
Yes
N/A
Yes
Engine Displacement in cc
998
998
998
998
Engine Technology
Euro 2 K10
Euro 2 K10
Euro 2 K10
Euro 2 K10
Price
1410,000
1531,000
1224,000
1310,000
To get to know further please click this site for more info… Suzuki Pakistan