The Most Anticipated Cars of 2021
The Most Anticipated Cars of 2021
Early in 2020, automotive production, like almost any other industry, took a hit. Carmakers struggled to keep their production lines running in the face of new safety regulations and supplier disruptions, and sales declined as consumers cut back on their spending. As a result, several much-anticipated new models have been pushed back. However, the industry has rediscovered its mojo, and profits are on the rise.
Furthermore, automakers have several production pipelines that are difficult to shut down. Market interest in new technology, particularly in high-performance cars and electric vehicles, keeps the global appetite stoked. While daily commuting has decreased significantly since the spring, people still need and desire automobiles.
We researched and vetted models expected to reach the market next year (or have just arrived) that we're most excited about, whether it's because they incorporate new useful technologies, reflect a major advancement in automotive design, or are simply capable daily drivers.
The rigs here are reassuring proof that the range of well-designed and well-engineered transportation choices hasn't dwindled.
Here Are The Most Anticipated Cars of 2021
2022 Chevrolet Corvette Z06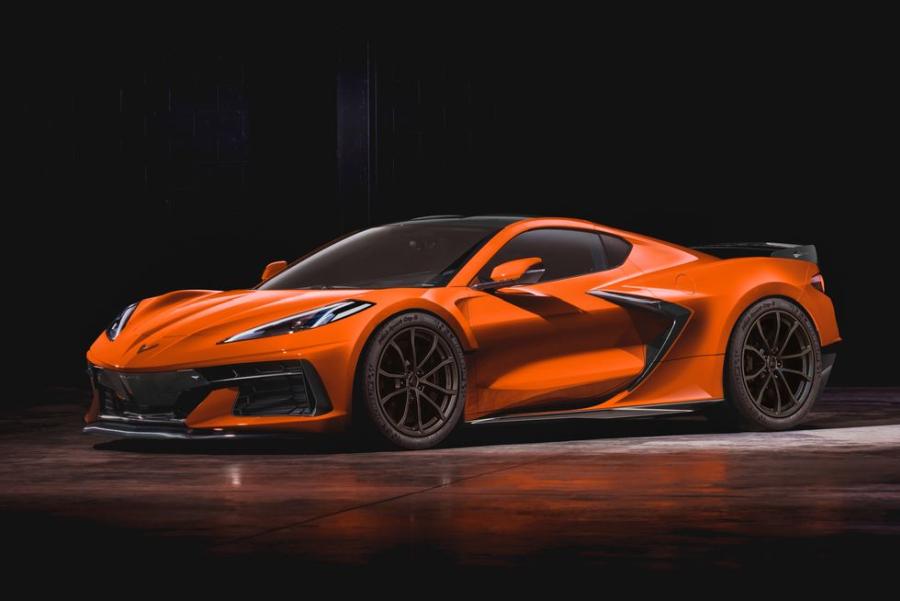 When the track-focused Z06 arrives later in 2021, the latest mid-engine 'Vette, which debuted this year and won our Car of the Year award, will definitely win another round of accolades. The car's naturally aspirated V8 can produce more than 600 horsepower (up from 500 in the standard Stingray), as well as wider tyres and bigger brakes, as well as improved frame strength and a retuned suspension.
Make no mistake: this difference is important. It adds a bow to the base Corvette's "argument"—that world-class architecture and engineering can offer exciting, perfectly balanced performance without the price tag associated with Ferraris, Lamborghinis, and McLarens. It's not just the engine location that's different. Modernized sensors for vehicle dynamics control, smoother power delivery thanks to engine geometry changes, better cooling thanks to improved airflow, and more downforce thanks to improved aerodynamics all help the Z06.
Most importantly, we expect the Z06 to stay under $100,000, based on analyst forecasts and previous pricing histories. (Remember, when this generation of Corvette was revealed as having a mid-engine, people thought it would cost at least $150,000, considering the enhancement and the difficult construction.) It could be considered a bargain in the world of supercars, particularly mid-engine supercars.
2021 Volkswagen ID.4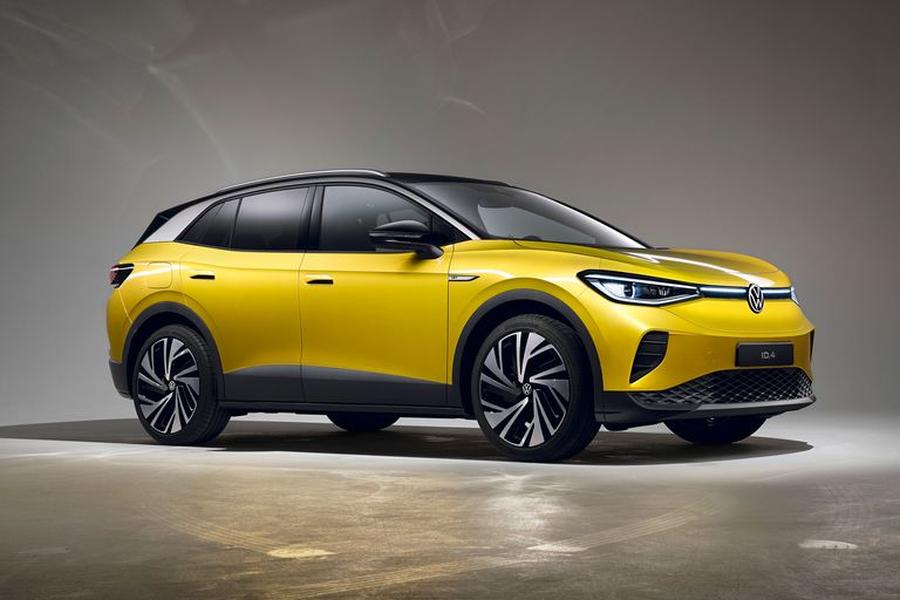 Volkswagen's first purpose-built electric car is shaping up to be the EV surprise of the year, debuting the brand's widely adaptable, all-electric MEB architecture, which is modular for greater adaptability to various vehicle styles and designed to simplify electric powertrain hardware. For starters, it has a striking style that is both sleek and toy-like, but definitely eye-catching and appealing. The car's profile rises toward the rear, giving it an unmistakably athletic posture, and the optional glass roof makes the interior clean and light. Second, its electric prowess will go a long way toward winning over customers, compared to most of the affordable EVs that have been released so far.
Although its status as a crossover gives it an advantage, its 201-horsepower, 82-kWh powertrain will keep it energetic—though maybe not particularly fun—while providing an estimated 250-mile driving range. The magic number for electric vehicles today is 300 miles, but few achieve that, and 250 miles is more than enough for most people's everyday driving needs. Furthermore, its starting price of $32,495 (after federal incentives) puts it within reach of most car buyers.
To sweeten the pot, VW throws in three years of free, unlimited DC fast-charging at Electrify America stations. Under the right conditions, the car can pull in 60 miles of driving range in 10 minutes, or go from 5 percent to 80 percent in 38 minutes—another incentive for those wary of making the jump to electric power. For these reasons, the ID.4 could very well be the first truly mass-market EV.
Rivian R1T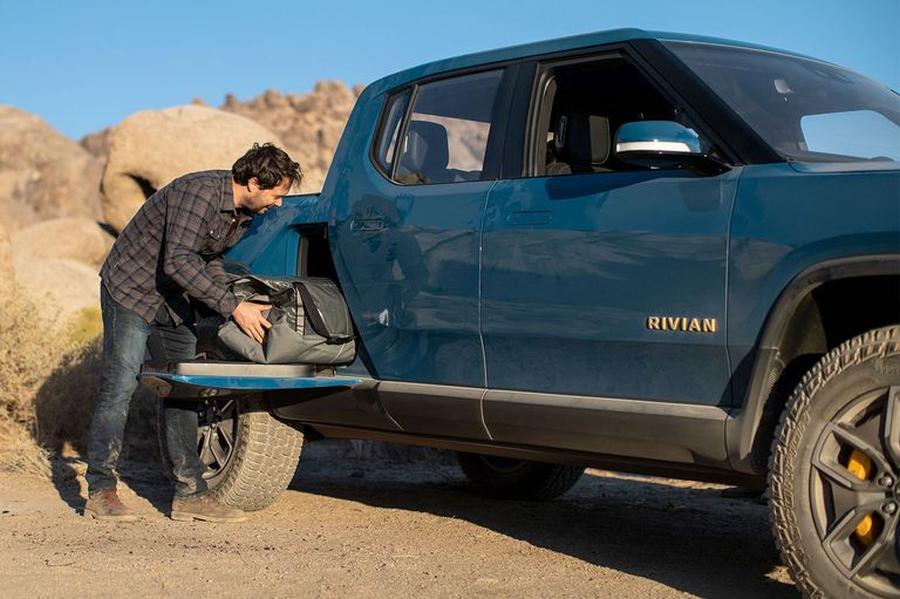 Tesla's wedge-shaped, stainless steel-clad Cybertruck takes some getting used to. People looking for a standard electric pickup truck would have to search elsewhere. With attractive, totally modern style that avoids crossing the line into cartoon sideshow, the Rivian R1T is the most exciting alternative yet. With four-motor all-wheel drive, three feet of wading capability, and a startling 0-60 time of three seconds, it'll be a thrilling ride.
It's also been tested across some wild terrain recently, including competing in the off-road Rebelle Rally in the U.S. and playing a cameo role in a 13,000-mile South American adventure featured in the Long Way Up television series with Ewan McGregor. The truck should debut in June, at $75,000 for the Launch Edition, bringing 300 miles of (unverified, as yet) range, and semi-autonomous drive capability thanks to 11 cameras, five radars, and 12 ultrasonic sensors.
One of the major questions for utility and recreational vehicles like these is how much cold weather affects their range—though Rivian claims to have tested the battery at temperatures ranging from 130 to -25 degrees. The 14-inch ground clearance and 11,000-pound towing ability, on the other hand, would certainly lift the eyebrows of many pickup fans.
Cars-care: Best Hybrid Cars Under 15k
2021 Ford Bronco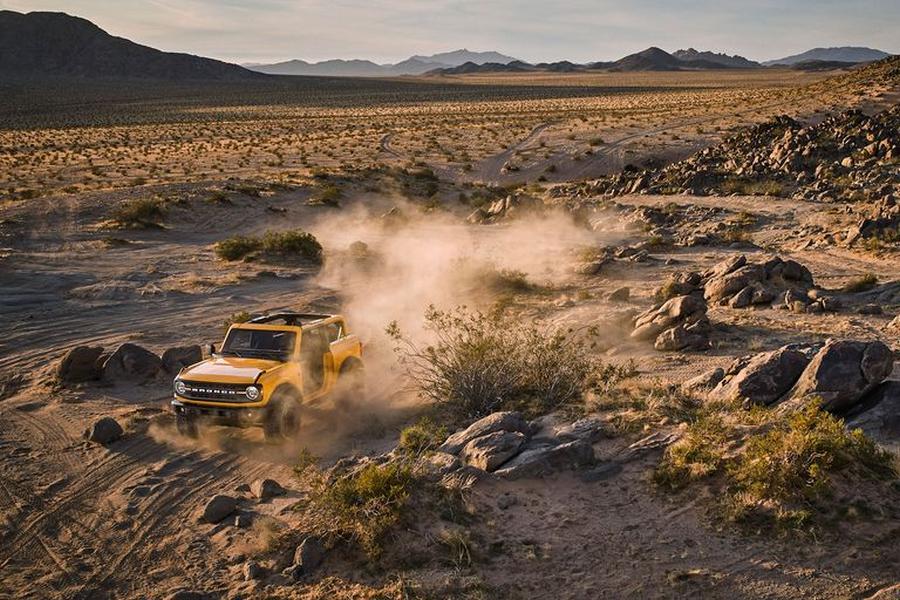 When Ford unveiled the latest Bronco off-roaders in July 2020, everybody was exhausted from the quarantine. That alone would have made it a major success, but burly, retro SUVs like this already have a lot going for them. Customers are already placing orders for Broncos when they arrive in dealerships in mid-2021, thanks to available 35-inch tyres, a wide variety of off-road modes for all types of terrain, and a modern, advanced 4×4 system.
The 4×4 device is critical. It will keep beginners out of trouble while allowing off-road experts to take their trail bashing to the next level. An electromechanical transfer case shifts automatically between 2H and 4H, eliminating uncertainty about when to engage the former, while electronic front differential locking permits tackling of the gnarliest terrain. Rock-crawling—where precise throttle and brake application is essential—will become easier thanks to a single-pedal drive mechanism that manages both.
The 94.75:1 crawl ratio of the seven-speed manual would make navigating rugged terrain much easier. If you can't wait to get your hands on a Bronco, the Bronco Sport, which is out now and is smaller and more affordable, is an alternative. It lacks some of the main model's off-road prowess, but it won't be a slouch on the trails.
2021 Genesis GV80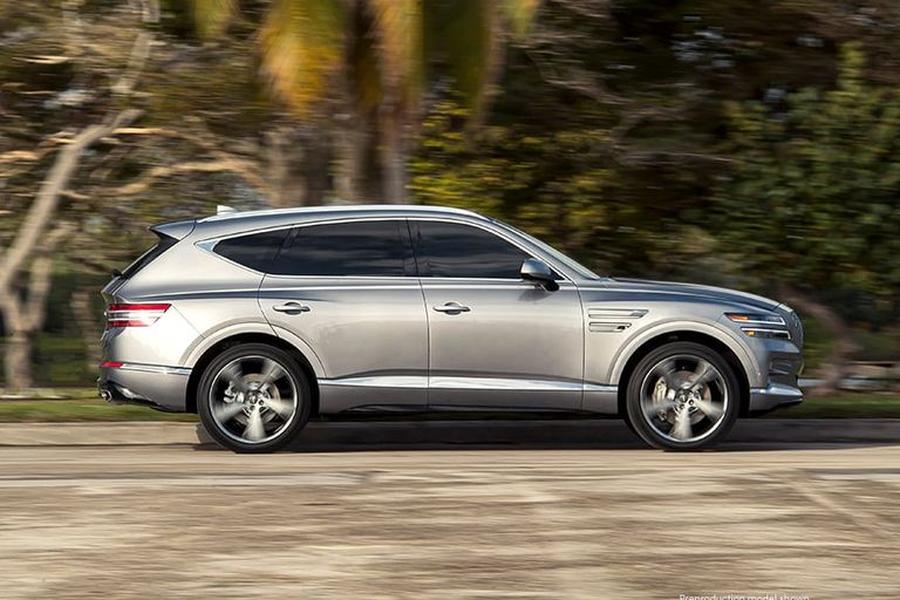 Genesis has yet to completely insert itself in the collective consciousness of American car buyers as a still-new luxury car manufacturer (parent company Hyundai launched the brand in 2017). Despite the fact that Genesis' first three sedans, the G70, G80, and G90, were crucial successes that propelled the company to the top of J.D. Power's Initial Quality survey in 2018, the latest GV80 SUV is likely to be the vehicle that introduces Genesis to the American market.
This has as much to do with American excitement for all things SUV as it does with the car's appearance and feel. It's a stylish cruiser with all the luxurious features you'd expect—a sleek infotainment system, aromatic leather—and it comes with a starting price of $48,900, making it more affordable.
The GV80 is available with a 2.5-liter turbocharged four-cylinder engine that produces 300 horsepower or a 375-hp, 3.5-liter twin-turbo V6 engine that produces 375 horsepower. The greatest trick, however, might be something you don't notice: intense silence. The GV80 detects highway tire roar with microphones inserted in each wheel well and reduces it by half, rendering the cabin up to three decibels quieter.
Noise cancellation, in which computers analyze incoming sound and produce "opposite" waves through the car's speakers, has been used in cars for a long time, but only to reduce predictable engine noise. Since tire noise varies depending on the road surface and the quality of the tires, the GV80 required a sophisticated system. Regardless of how rough the road is, the result will almost certainly be a supremely relaxing drive.
2022 Volkswagen Golf R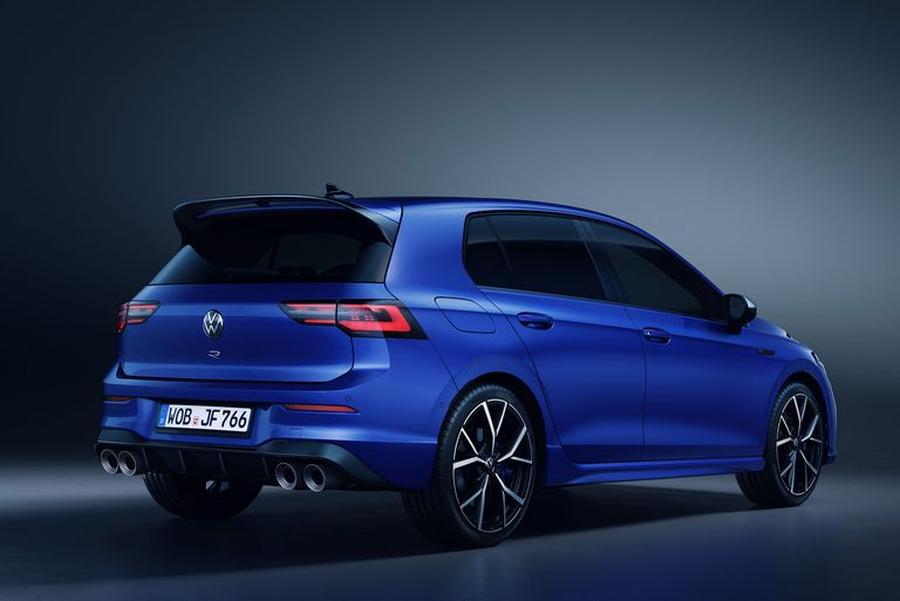 Hot hatchbacks continue to hold a special place in the hearts of car enthusiasts, and the Volkswagen Golf R has long been one of our favorites. It's a significant step up from the similarly performance-oriented GTI, as it's quicker, more efficient, and adds all-wheel drive, which we expect to be a huge help in terms of handling. The four-cylinder turbocharged engine in this year's R gains 27 horsepower and 310 pound-feet of torque, taking it to 315 horsepower and 310 pound-feet of torque. The end result is a 4.7-second 0-60 time and a top speed of 155 mph.
VW has worked to tune performance with a new 4Motion all-wheel-drive system that better balances torque distribution and networks with electronic differential locks and the suspension's adaptive damping—all to tighten up its precision and agility in the curves. Volkswagen pioneered the dual-clutch transmission in the early 2000s, and the seamless acceleration it provides has been adapted by virtually all performance car manufacturers since.
In this version of the R, the seven-speed DSG gearbox offers Special and Drift modes to help modulate power to the wheels.Auto upshifts, which can be a pain for track drivers, will be eliminated, and downshifts will be smoothed out when entering turns. Both the GTI and the R have always been a blast to drive, with a constant feeling of lightness and responsiveness. The R model adds even more powerful features to the kit.
Tesla Roadster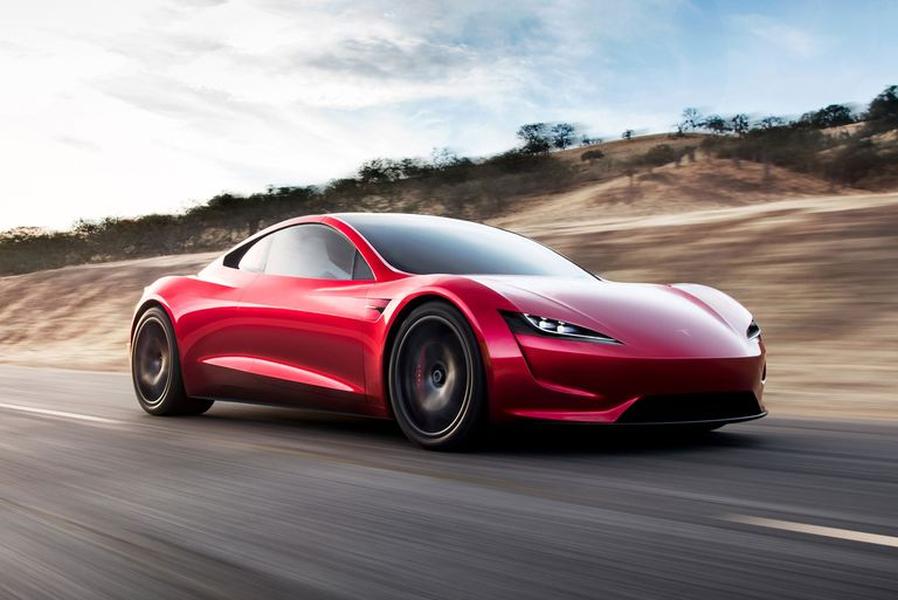 In 2017, Tesla unveiled its latest hyper-car, promising that it will be ready for production by 2020. Apart from occasional tweets from CEO Elon Musk, the company has been silent since then. The fact is that the Roadster has been delayed, in part due to technical problems with its three-motor powertrain, which must be fixed in order for the vehicle to achieve its claimed top speed of more than 250 mph, but also because it isn't a top priority at Tesla.
Rather, Musk told podcaster Joe Rogan in May that the company needed to finish the Cybertruck, ramp up Model Y production, and complete battery manufacturing centers in Berlin and Shanghai. We're hoping to get a taste of the car's blistering 1.9-second 0-60 time in the near future.