The trunk of the 2021 BMW M5 Competition is quite large, and the rear-seat space is adequate. This is detailed at the top since few other reviewers will mention it because they are so enamored with the M5's performance.
However, underlying all of the high-speed gear lies a BMW 5-Series sedan, which is a family-friendly vehicle. With the exception of a stiffer-than-normal ride that conveys the news from every pothole, the M5 Competition driver doesn't have to compromise much of that utility. Even in the Comfort setting, it's quite harsh.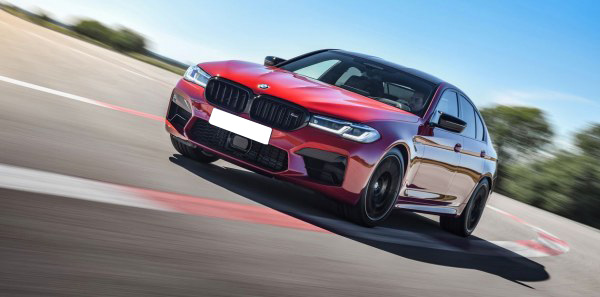 The M5 Competition cost US$137,545 when tested, putting it in supercar territory. It had better provide the goods at that price, and it does. With Launch Control, this variant of the M5 accelerates to 60 mph in 3.1 seconds and 124 mph in 10.8 seconds. Before you hit the electronically regulated top speed of 190 mph, your nerve will most certainly fail.
With 617 horsepower and 553 pound-feet of torque, the twin-turbo 4.4-liter V8 has also been seen in the M8 Competition and the X5 M Competition. The normal M5 has plenty of power, but this variant adds 17 horsepower—the extra inch that customers in this category care about. Mostly, it's a psychological advantage.
Any M5 is a rocket, despite its humble beginnings in four-door sedans like Bavaria (1968-1975). The original M5, based on the E28 535i, was a hand-built automobile that paved the way for extremely desired performance sedans. Since then, every generation of the 5-Series has had an M vehicle.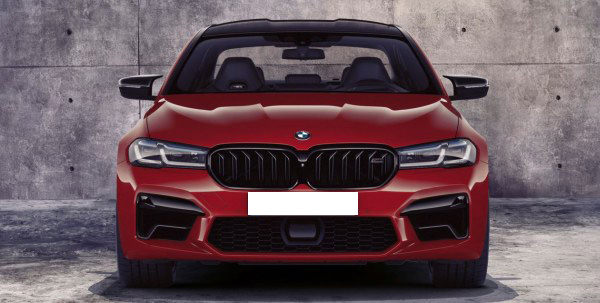 The early M5 (of which only 2,241 were made) had 256 horsepower. The new one contains more than twice as much. Consider this before putting your foot to the metal. But, of course, the M5 Competition can manage the power in a way that early muscle cars couldn't, thanks to the drum brakes, live rear axle, and bias-ply tires.
The same firm springs, lower ride height, extremely grippy Pirelli tires, and uncompromising anti-roll bars that mandate a hard ride also allow the car to corner with an impressive lack of body lean. The Competition Package ($7,600) fitted M Sport exhaust and 20-inch sport wheels to the test car.
The largest brake discs I've ever seen (part of the US$8,500 M Carbon Ceramic Brake option) are visible through the slots of those wheels. They perform as claimed, which is critical in a vehicle with this level of capability. The M5 Competition is all-wheel drive, but the driver may switch to rear-wheel drive by pressing a button for power slides and other tricks.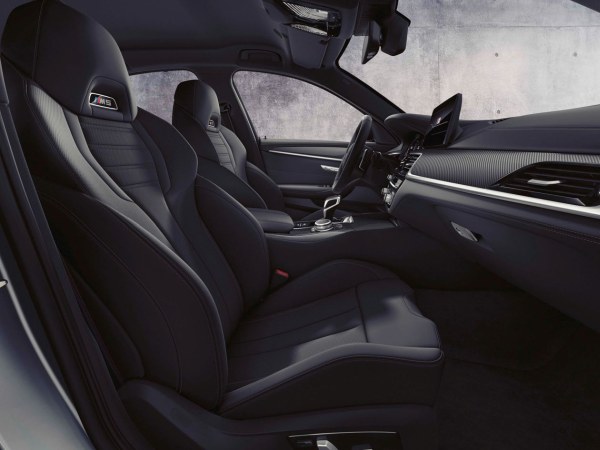 Ford Mustang is the world's best-selling sports car once again
Of course, the M5 reverts to a pussycat 5-Series for quieter duty, although one with a lot of luxury appointments. The US$3,400 Bowers & Wilkins sound system was installed in the test car, along with the US$3,350 Executive Package, which included soft-close automated doors, ventilated and heated leather massage seats (front and rear), and some parking assistance.
The 12.3-inch touchscreen was simple to operate. A good voice assistant ("Hey, BMW"), gesture control, and, of course, a heads-up display are all available. The ZF eight-speed automatic transmission's use of paddle shifters for simulated manual control, on the other hand, will never be able to replace a true manual with a clutch. The BMW's gearshift was also unsatisfactory.
However, it is a losing battle. Only 13% of automobiles on the market have a manual transmission. However, the results of a recent Cadillac survey from 2021 are unexpected: Sixty-six percent of American drivers think they can drive a manual car, and 55 percent have owned or leased one.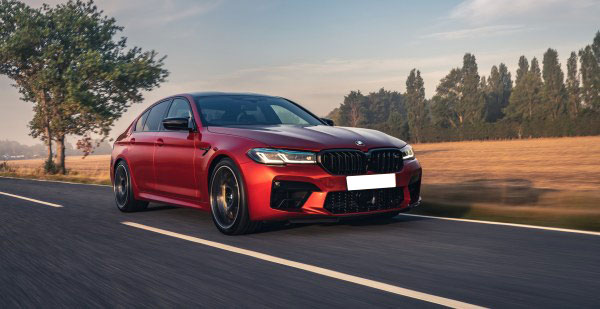 If a driver in an M5 Competition behaved recklessly, the car's safety features, which include automatic emergency braking (essential), forward-collision warning, lane-departure warning, lane-keeping, an active driving assistant with blind-spot detection, and adaptive high beams, would come to the rescue.
You probably don't need this automobile if you don't plan on driving aggressively. An off-the-shelf M5 costs only US$103,500 and delivers a punch of its own. If you want to be genuinely competitive (thus the name) with the Lamborghinis, Maseratis, and Ferraris of the world, why not do it with the practicality and German engineering of a four-door sedan?
All About Cars News Gadgets

>>

Vehicles

>>

Sedan

>>

Driving BMW's M5 Plus—a 4-Door Sedan That Competes With Supercars