Driverless technology is just over the horizon. There is Tesla's fully self-driving capable car, Ford's autonomous car, and many other companies vowing to release autonomous vehicles within the next few years.
Needless to say that these cars will have a major impact on the automotive industry and car makers are already seeing a huge potential in this arena. That is why they are investing a lot of money and effort in this upcoming technology.
Currently, there are several big players committed to developing driverless vehicles, however, right now Google has a big edge over the rest.
Google has been working on this technology for the past several years. Last year in December 2016, a spin-off was founded from Google's autonomous car project. The name of the self-driving car company is Waymo. Waymo already boasts a self-driven mileage of around 2 million.
Google car have a smart sensors and software which predict and detect Pedestrian, cyclist, road works and can see from 500 meters far away with his 360 degree angle camera.
Google car spent a lot of time on the road almost 5 million miles only to predict the maximum amount of behaviour of not only cyclist but all around us on the road.
This car can stop or giving a room for cyclist to pass freely, in addition it also detects the cyclist posture of moving or changing lane by using body reflex technology.
Features
Currently, Waymo is working on three self-driving vehicles. Including Lexus RX450h and Chrysler Hybrid minivans.
Waymo car technology has been developed right from the scratch. The hardware installed in the Google self-driving car is capable of handling the highly complicated task of navigating the vehicle all on its own.
Waymo car offers LiDAR, radar and cameras providing a clear and concise vision of the vicinity and environment. The LiDAR technology is fully self-developed and has the ability of seeing all around the vehicle in 360 degrees.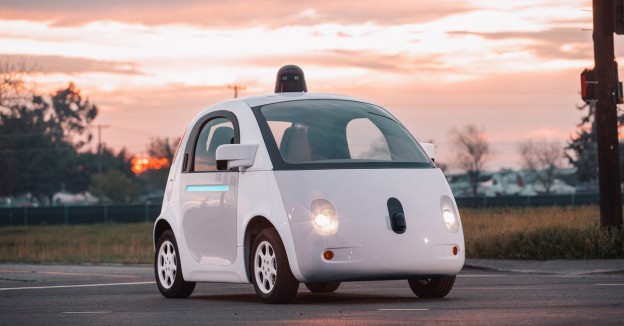 Specifications
Waymo team has worked with several different cars by installing their self-driving equipment in them. These vehicles include Audi, Lexus RX 450h and Toyota Prius. Google has developed its very own vehicle for the purpose. This custom vehicle is assembled with the help of equipment from LG, Bosch, Continental, and ZF Lenksysteme.
Waymo self-driving car features a LiDAR system. The top of the car is fitted with a range finder : Velodyne 64 beam laser. This laser system creates a highly detailed three dimensional map of its environment. The system fitted within the car combines the self-generated maps with the map of the world allowing it to create data models for navigation.
The self-driving car system can work with a very precise map of the area. The processing of the data is carried out on the computers fitted within the car. Some computations are also done on the remote computers.
Google Self Driving Car cost and Release Date
Waymo car is currently in the testing mode. It is not yet available to the general public. The company, however, plans to release a driverless version in 2020. It is still not clear whether the company will release consumer car, a shuttle or a rideshare version.
The exact cost of Waymo Google Self Driving car has yet to be announced.
Conclusion      
There are many ways in which professionals and businessmen could use the Waymo car. Car companies could offers pooled rides for commuting to work resulting a better experience for passengers. Physically impaired persons will also have the ability to drive their cars. It is clear, however that with Waymo self-driving car, the whole commuting experience will change forever.
All About Cars News Gadgets

>>

Regional

>>

America

>>

United States

>>

Waymo Google Self Driving Car