Wants to change your old car then you might consider from this list, due to top-rated 2021 family cars in Appeal according to consumers
The Toyota Avalon is a full-size sedan that is plush, comfortable, and spacious, with plenty of room for tall back passengers. A 205-horsepower 4-cylinder engine with all-wheel drive (AWD), a 301-horsepower V6 with front-wheel drive (FWD), and a 215-horsepower hybrid version with up to 44 mpg in mixed driving situations are all available.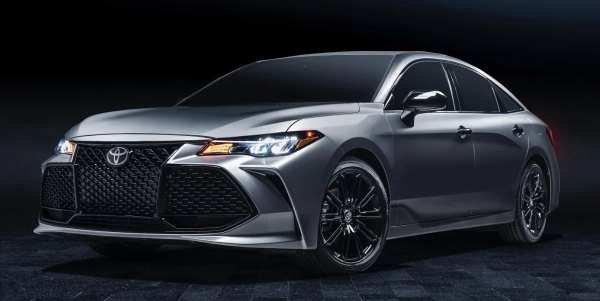 For 2021, the Avalon AWD is new, as is the XSE Nightshade trim level, which features blacked-out exterior trim. Other trim levels include the XLE, XSE, Limited, Touring, and TRD (Toyota Racing Development). For the first time, hybrids get a new lithium-ion battery design, and infotainment systems have Android Auto compatibility.
The Toyota Avalon's index score for 2021 is 849.
The Altima was last revised for the 2019 model year, so there aren't many changes in store for 2021.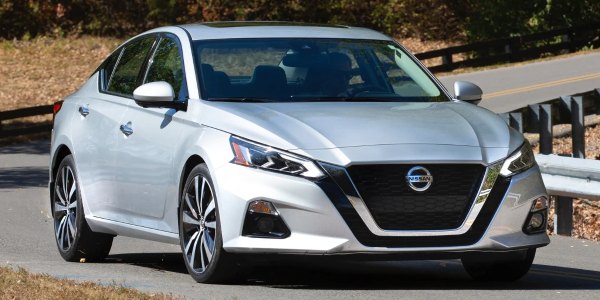 S, SV, SR, SL, and Platinum trim levels are available, each having a 188-hp 4-cylinder engine, a continuously variable gearbox (CVT), and front-wheel drive. All-wheel drive is available, although it reduces the engine's output to 182 horsepower. The optional turbocharged 236-hp 4-cylinder in the sportier SR variant helps to invigorate the experience.
The 2021 Nissan Altima has an index score of 853.
Even though it's been around for a while, the Mazda Mazda6 remains one of the most appealing sedans on the market, thanks to its upmarket interior and exterior design. A new Carbon Edition will be available in 2021, and Apple CarPlay and Android Auto smartphone projection will be standard across the lineup.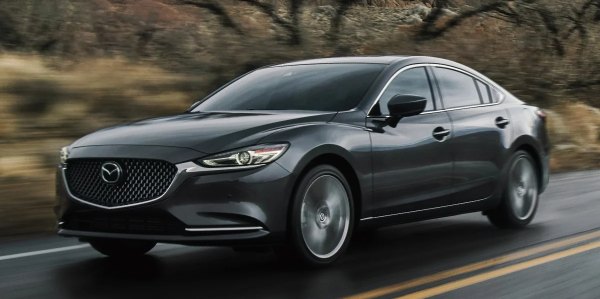 A 187-hp 4-cylinder engine is standard on the Sport, Touring, and Grand Touring trim levels, while a turbocharged 250-hp 4-cylinder is available on the Grand Touring Reserve, Carbon Edition, and Signature trim levels. Make sure you have 93-octane fuel on hand to get the most out of your turbo. Aside from that, it generates 227 horsepower.
10 Coolest Sports Cars Of The 2000s, Ranked
The Mazda Mazda6 has an index score of 855 for 2021. It is tied for second place on this list with the Toyota Sienna, however, the two models are not comparable in the APEAL Study because they are in separate segments.
With seating for up to eight people, thoughtful amenities and technology for all passengers, and ingenious storage solutions for all their belongings, the Toyota Sienna minivan is a model of family convenience.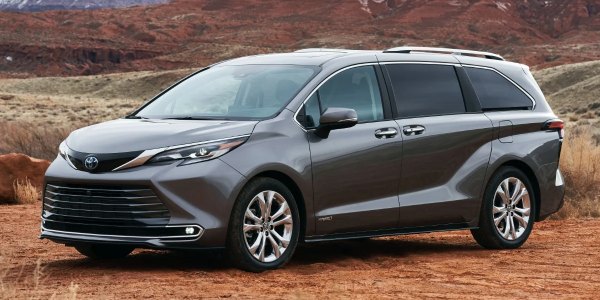 For 2021, Toyota will revamp the Sienna, giving it a standard gas-electric hybrid drivetrain. In mixed driving situations, it produces 245 horsepower and delivers around 36 mpg. Siennas are offered in LE, XLE, XSE, Limited, and Platinum trim levels, with AWD as an option for individuals who live in colder locations.
The Toyota Sienna's index score for 2021 is 855. J.D. Power gives the Sienna an appeal award in the Minivan segment.
The Honda Accord, a midsize sedan, is no stranger to family car duties. It has carried generations of families in refined satisfaction while also providing a healthy dose of sportiness. There's even a fuel-efficient hybrid model to think about.
The LX is the entry-level trim, with Sport, Sport Special Edition (new for 2021), EX-L, Sport 2.0T, and Touring trim levels available. Most models come with a 192-hp 1.5-liter turbocharged 4-cylinder engine, but the Sport 2.0T and Touring come with a 252-hp 2.0-liter turbo-four.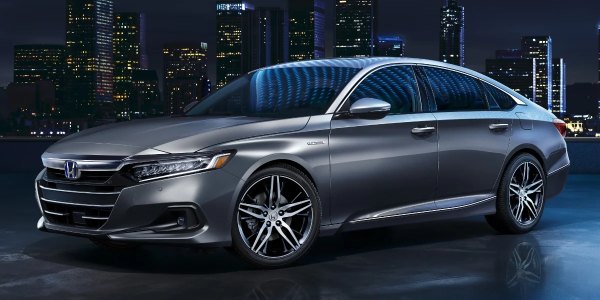 The Honda Accord Hybrid is available in basic, EX, EX-L, and Touring trim levels. They have 212 horsepower and get around 48 miles per gallon in combined driving (43 in Touring trim). In 2021, hybrids will be fine-tuned for better performance.
Minor design changes, including wireless Apple CarPlay and Android Auto smartphone projection, a rear-seat reminder system, new headlights, and more are all available this year.
The Honda Accord's index score for 2021 is 864.
2021 Nissan Maxima
The Nissan Maxima carries a nameplate that has been around for over 40 years. The Maxima is marketed as a 4-door sports car (4DSC) with a powerful 300-hp 3.5-liter V6 engine driving the front wheels through a CVT.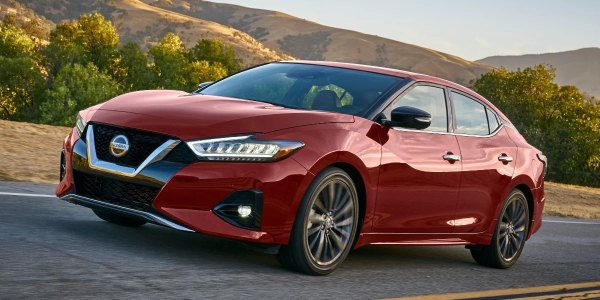 The Maxima is large on the inside, but it has a cozy atmosphere. The automobile is available in three trim levels: SV, SR, and Platinum. Nissan does, however, offer the Maxima in a limited-production 40th Anniversary Edition version for 2021, which includes cosmetic upgrades, unique leather upholstery, and heated rear seats.
The 2021 Nissan Maxima has a 914 index score. J.D. Power gives the Maxima an appealing award in the Large Car segment.