In 2017, Kia debuted their first sports/luxury sedan. The Stinger was a great surprise because it featured incredible elegance and performance while also establishing the brand's position on the market. We had a feeling four years ago that Kia would have a lot more surprises in store for us, and we were right.
The 2022 Kia Stinger is a redesigned model that competes with Audi and BMW vehicles at a lower cost. Despite the fact that it lacks the quality feel of more expensive European sedans, this vehicle has a lot to offer consumers looking for flair and performance on a budget.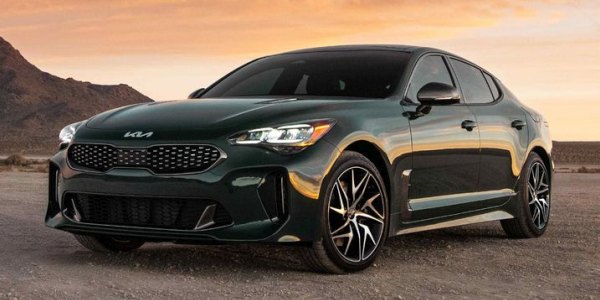 Today, we're going to show you what makes the Kia Stinger 2022 so special to us. We did some research and analysed a few automobiles before determining the best attribute of this South Korean sedan.
Many people believe the Stinger isn't the most luxury sedan available, and we agree. Without a doubt, there is space for growth in terms of glitz and gloss. Nonetheless, we believe the 2022 Kia Stinger's best attribute is its design. You might wonder why that is. Take a look at the explanation below for further information.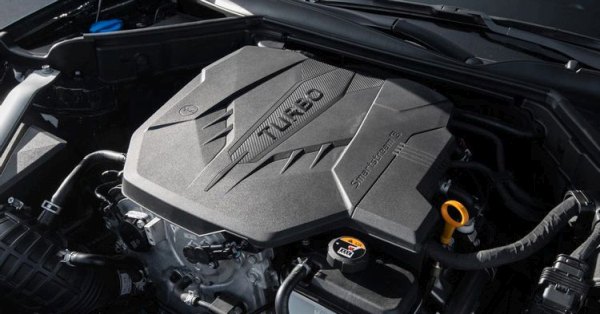 First and foremost, we want to emphasize how the 2022 Kia Stinger combines excellent performance with a very elegant body. There are two engine options for the new model. The first is a 2.5-liter turbocharged engine that produces 300 horsepower and 311 pound-feet of torque and accelerates from zero to 60 mph in 5.6 seconds. The second engine option is a 3.3-liter turbocharged V6 engine with 368 horsepower and 376 pound-feet of torque that accelerates to 60 mph in 4.9 seconds. We have added specifications to provide if you aren't yet impressed.
Both engine options are combined with an eight-speed automatic transmission that has been tuned. This implies that the car shifts and accelerates swiftly and effortlessly, giving the users the most enjoyable driving experiences possible. Furthermore, there are numerous driver assistance options available to enhance the driving experience even further, but we'll get to that later.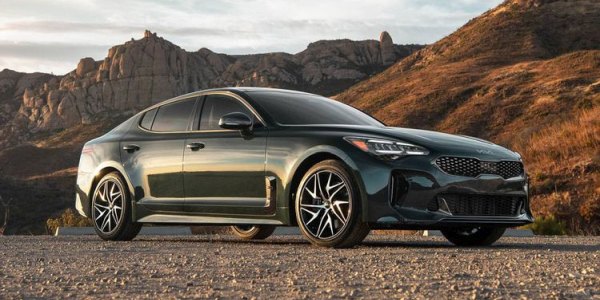 In terms of practicality, the Kia Stinger is a breeze to drive. The Stinger may be less suited to uneven terrain, but when driven down the straight road, it performs admirably.
The new Kia's exterior is incredibly traditional and appealing. The broad hood, low-profile cabin, and delicate touches like dark chrome accents give this sports car an aerodynamic look. Also available are 18-inch and 19-inch alloy wheels, as well as upgraded LED headlights.
Volvo is considering renaming all of its models
It would be a big mistake to say the Stinger looks athletic and stylish solely from the front. Kia has improved the back design with a tall and long LED taillight, a huge dual twin-exit exhaust, and broad fenders. The Stinger looks sleek and powerful from every aspect, as you can see in the image above.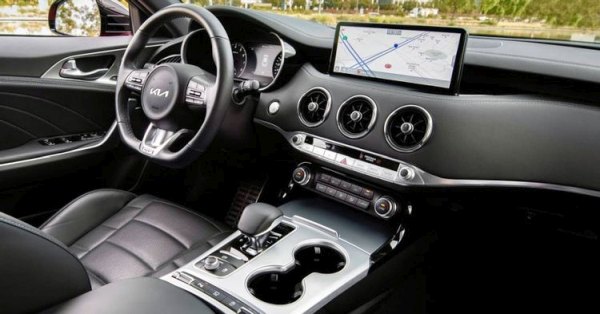 Now for the less well-liked aspects of the Stinger, which have also been updated for 2022. Because the interior of this vehicle was lacking in luxury when it was first designed, Kia made a few changes. In 2022, for example, the new touch screen console will be 10.25 inches long and will support Apple CarPlay and Android Auto.
The seats have also been updated, and are now entirely ergonomic and curved, with 16-way power controls for passengers to experiment with. Kia also employed high-quality materials to improve the driving experience.
Overall, the interior of the 2022 Kia Stinger looks nicer than its predecessors, but it still lacks glitz. The brand attempted to compensate for this required cost-cutting shortfall by enhancing technology. From smart cruise control to low beam assist dynamic, the Kia Advanced Driver Assistance system has you covered.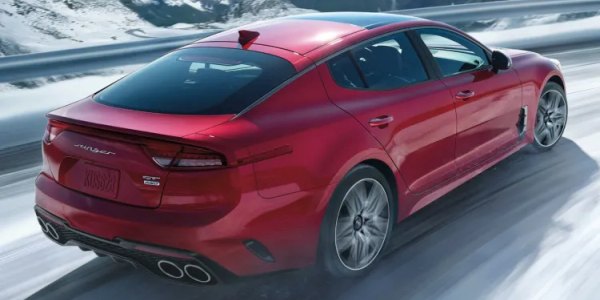 The Insurance Institute for Highway Safety awarded the 2022 Kia Stinger the Top Safety Pick+ designation (IIHS). With that, we'd like to bring our story about this high-performing and beautiful car to a close. The Stinger isn't the most opulent vehicle on the market, but it's quick, dependable, beautiful, and economical. Who could possibly want anything more?
The Kia Stinger starts at $36,090, according to the manufacturer's website. Even if you spend a little more money on the extra features, it won't break the bank, which isn't true of most of the sedans in this class. In 2022, you can have a fantastic blend of great power and sharp style for a reasonable price. In terms of the interior, we believe the negative critiques of this basic Kia design are exaggerated.
All About Cars News Gadgets

>>

Vehicles

>>

Sedan

>>

This Is The Best Feature Of The 2022 Kia Stinger